Hello Dear Friends,
We are just so lucky to have lovely and super talented friends like Heather Telford! She was kind enough to share some of her artistic secrets with us today. This time she is exploring gouache, an opaque watercolor medium and all you can do with it. To help to see all the true beauty and the ins and outs Heather has graciously shared her video with us!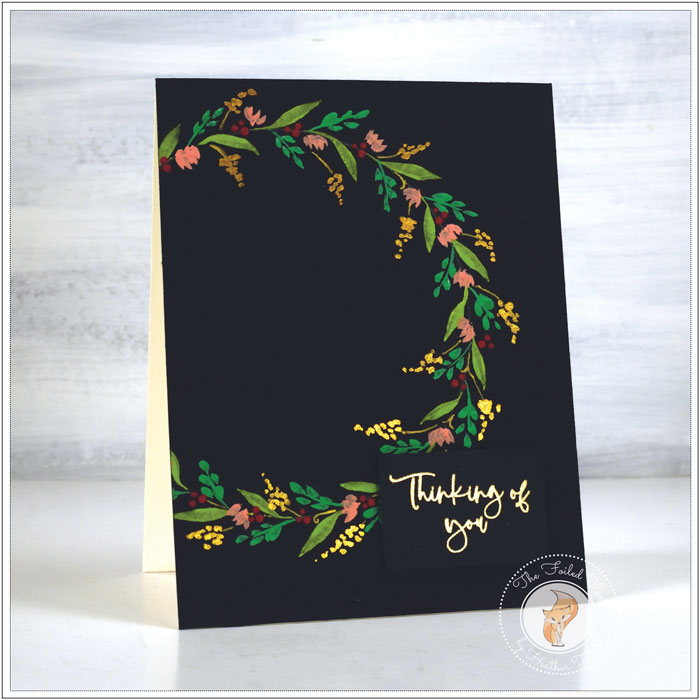 As promised, here is the video for you
Here's Heather to tell you more!
Hi my creative friends,
At the beginning of August, I shared a post here on the Foiled Fox blog showing some of my early experiments with gouache paints. I have continued to practice and play with the paints, learning how to mix colors, achieve the right consistency and paint different shapes.
In today's post, I share how I painted a wreath on black watercolor paper with Royal & Lanknickel gouache and Coliro pearlescent paints. I used only four colors from the gouache set and one color from the Coliro earth colors set. I like keeping my palette limited so the colors work well with each other. I mixed two greens by combining green with yellow and two oranges by combining red with the same yellow. I also mixed white with the colors to brighten them a bit.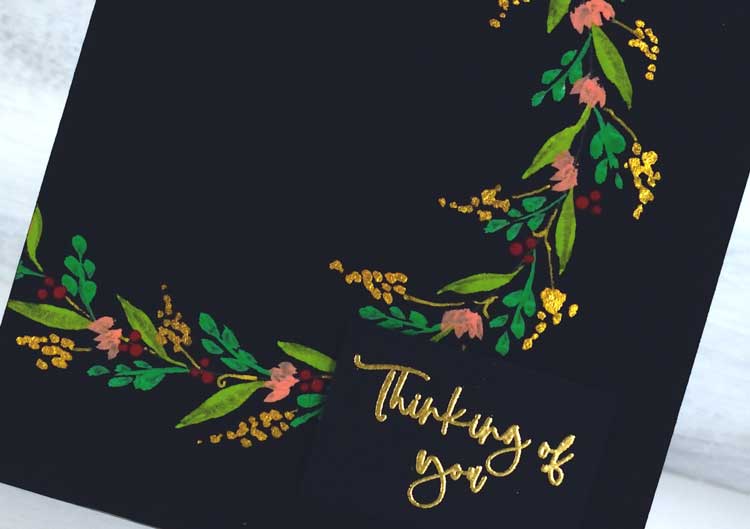 I painted on black watercolor paper because the gouache really pops on it but white works well also. The black watercolor paper has a very soft surface so I tend not to tape it down if it isn't necessary. I also don't use a tape runner on it, instead of cutting strips of double-sided tape and applying them by hand.
I filmed my process so you can see the mixing and hear me chat about paint consistency. None of the leaves or flowers in the wreath are complex designs but the video will show you the strokes and techniques I used.
The more I play with the gouache the more I like it. In the video, I mention spending hours practicing leaves! I didn't do that just for this wreath, I have practiced leaves with watercolor paints, markers, and now gouache over the years and can see the progress.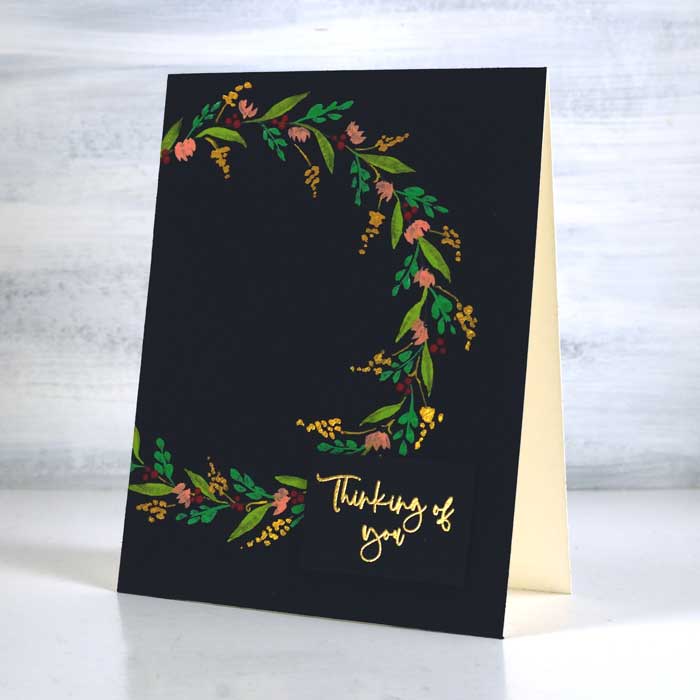 Using a pencil to mark the circle or switching to a gel pen to add fine details are tricks to keep the process straightforward; every step does not need to be done with a paintbrush. I hope you are inspired to try gouache or paint a wreath or simply some leaves, there is something very satisfying about completing a page of painted leaves!
•      •      •      •      •      •      •
Don't know much about Heather, learn more: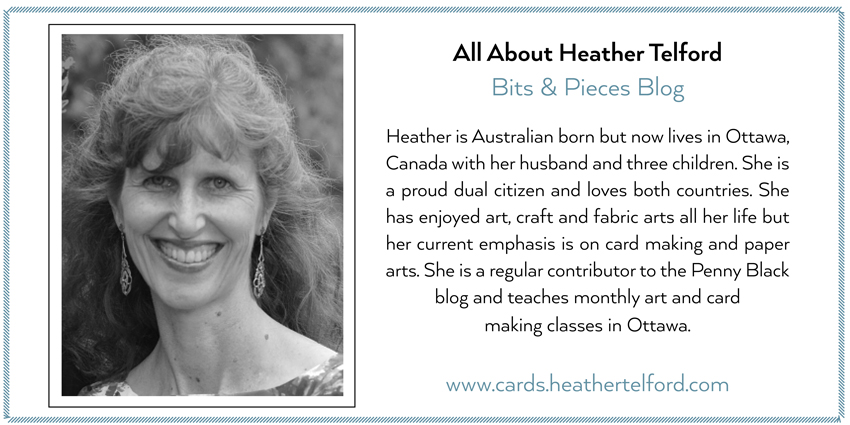 Goodies Used: