Hi Everyone,
We have two very special treats for you today. First, the very talented Heather Telford is sharing a summer-y card design that makes you want to wiggle your toes in the sand and bask in the sun! She created it using the charming new stamp, At Ease by Penny Black.
Then, to celebrate summer (before it's over for another year) Heather and The Foiled Fox are hosted a Summer Giveaway. All you have to do to enter is leave a comment and let us know what is your favorite summer activity!
Hi, my creative friends,
Are you ready for another summer scene? I don't know about you but I hold onto my summer as long as possible so a sweet little beach scene is totally acceptable right now! I was delighted when I saw the Penny Black 'at ease' set featuring two beach huts. I've used just one and some distress inks to create a clean and simple watercolour card.
I stamped the hut with Papertrey Ink soft stone ink which I choose for no-line watercolor these days. I kept the stamp in the positioner and added other inks over the top of the soft stone as I progressed. I used a salty ocean for the wooden siding of the hut, blending from dark to light on each board. I inked the wood around the door, window, steps, and railing with Rusty Hinge then painted over them with a brush. Keeping the color palette limited I also stamped and painted the roof with Rusty Hinge. Any detail lost when blending I was able to add back by either restamping or using the bullet tip of a marker. I decided to keep the door and shutters white except for the rusty hinge lines.
I added dark blue to the mix by stamping the fish with chipped sapphire ink. To complete a simple background I masked the hut with a few post-it notes then tore an edge on a post-it so I could blend some scattered straw ink as sand and salty ocean ink as sky.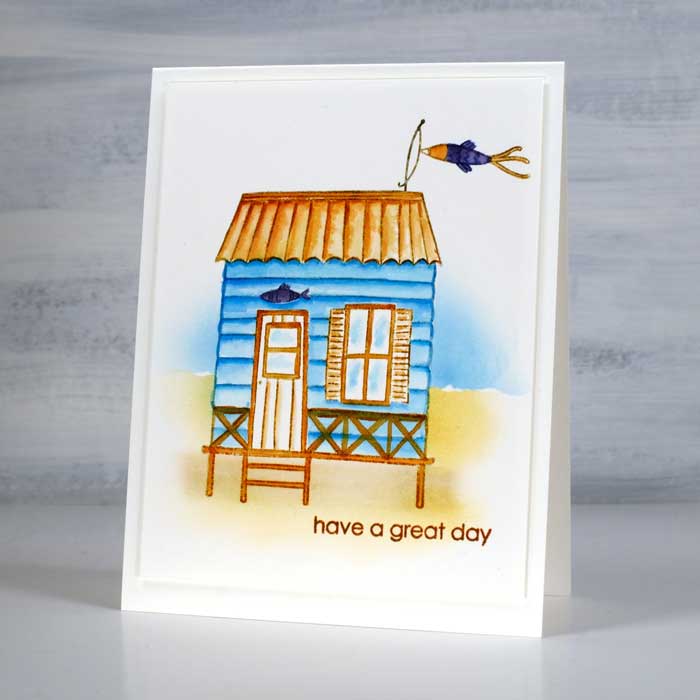 When I stamped the sentiment from the PB 'enliven' set I used both spiced marmalade and vintage photo archival inks to get the rusty color I wanted. I trimmed the panel and popped it up on a couple of layers of cardstock to give the appearance of a 'shadow frame'.
I hope you do have a great day wherever you might be!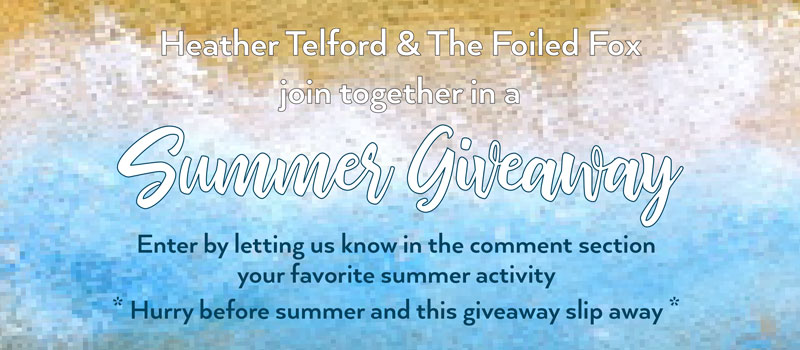 Learn more about Heather: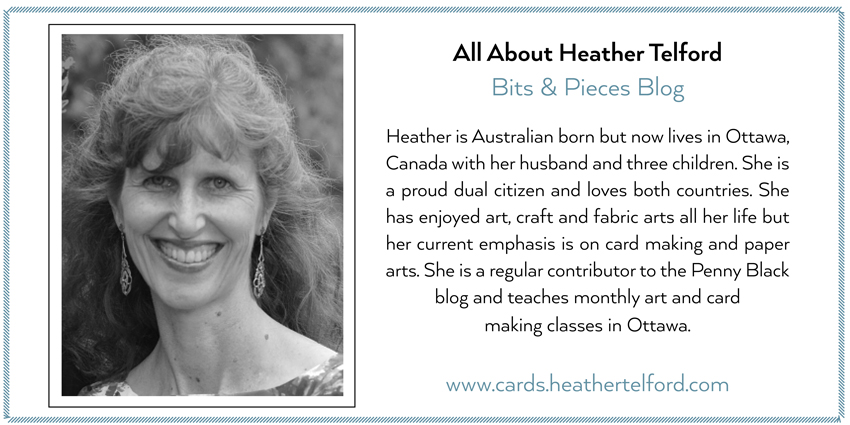 Goodies Used: