Hi Everyone,
Today we are featuring a sweet little artsy Christmas tree and sentiment from Alexandra Renke. We are in love with all the Alexandra Renke products and this stamp set, Favorite Season, is no exception.
Another thing that is new, is the full set of Papertrey Ink Cubes. They have sooooo many exciting and beautiful colors. With this card design, you will see a few in action!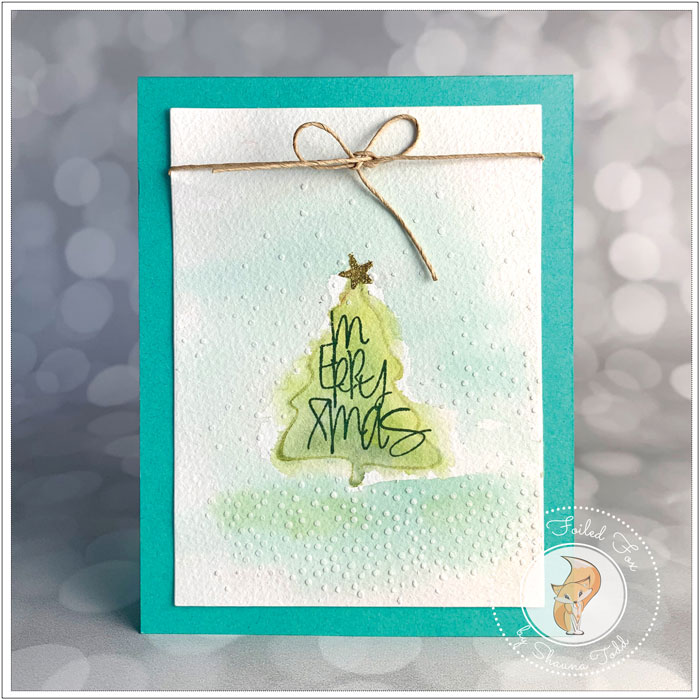 This card is a simple one but is wonderfully delightful! It starts out with a cold-pressed watercolor panel. Using the tree outline stamp and a Papertrey Ocean Tides ink cube, I stamped the tree outline. Then, using the watercolor-y tree background stamp and a Papertrey's Spring Moss ink cube, I inked up the stamp, centered it over the outline and stamped it. This is an "artsy-messy" type stamp so don't worry – the ink will lap over the outline. By the way, if you need a little more ink coverage, simply smooch some Spring Moss ink onto a palette or work surface – I use my glass mat – spritz with water, then dab on more ink where needed with a paintbrush.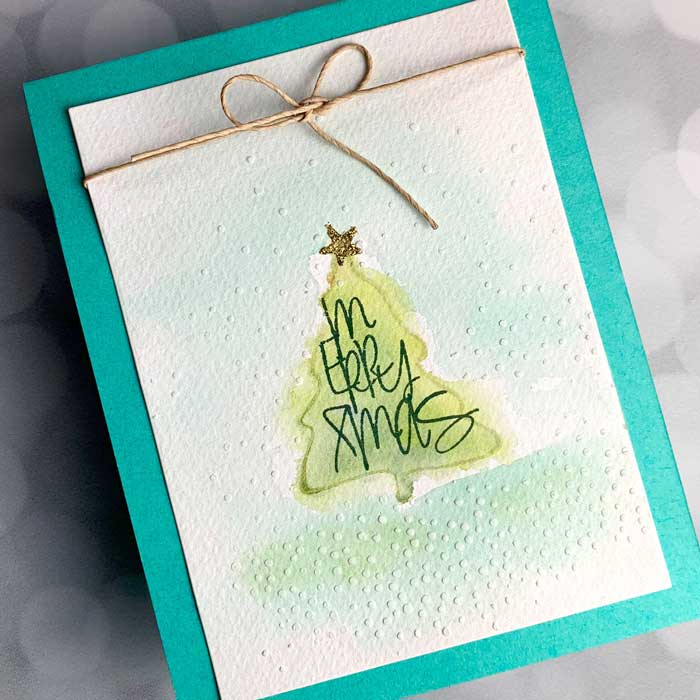 While the tree ink was drying, I smooched another ink, this time Ocean Tides onto my glass mat and spritzed it with water. Then, it was ready to use as a watercolor so I added some color right below the tree.
Next, I smooched my last ink, Aqua Mist onto my glass mat, spritzed it with water too and again used it as a watercolor. This time I added a 'sky' around the tree. I didn't cover the whole panel with it – just around the tree.
Once the tree was dry, I stamped the "Merry Christmas" sentiment in the center of the tree, using Pinefeather ink.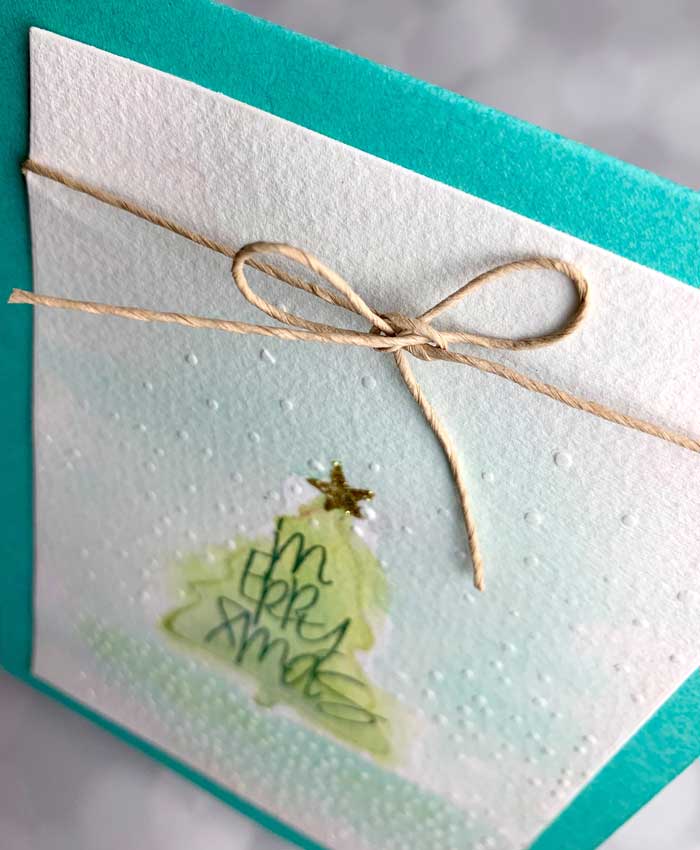 With the inks completely dry, I was ready to finish the card. Looking at it, I thought it needs just a tiny bit of zing so using the Alexandra Renke Star Pattern stencil, I positioned a large star over the top of the tree and spread Gina K's Glitz Gel Gold over the star and then let it dry.
After the star was dry, I also added 'snow' by using another Renke stencil, Falling Snow and Ranger Opaque texture paste.
It was time to assemble, so after the panel was trimmed, a natural cord was tied around the top and then the panel was mounted onto an A2 sized card base made from Robin's Egg card stock.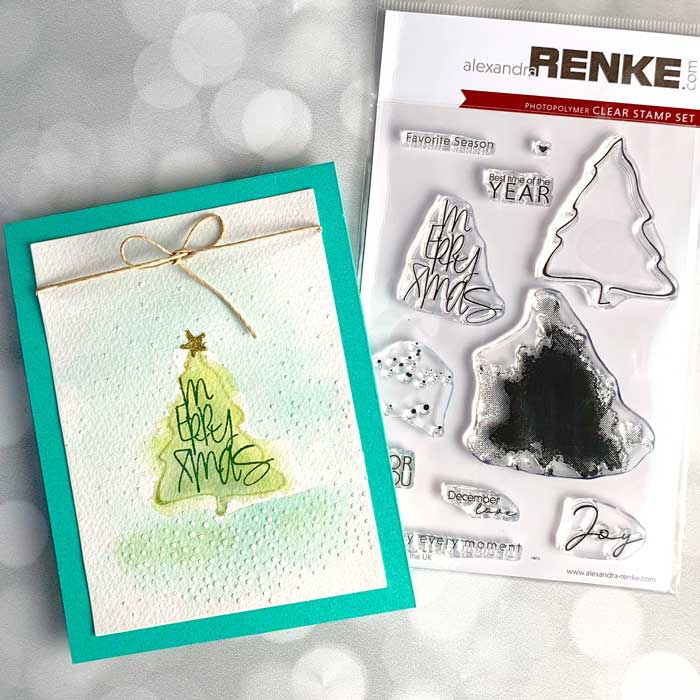 And there you have it – a sweet Christmas card that would be easy to make a bunch in a hurry! 🎄
Goodies Used: