Hi Creative Friends,
We are up on the Papertrey Ink Youtube channel again, sharing a sweet card design and video featuring an adorable love bird couple. These charming birds are the latest in the Feathered Friends collection. They are the Feathered Friends Mini 18 stamp and die set.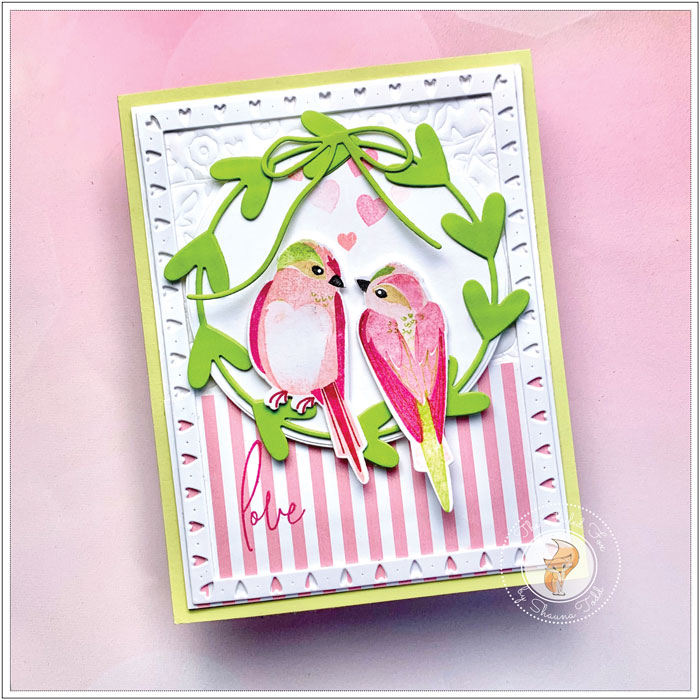 The video walks you through each step in creating this card, plus all the items used to make it, so take a look below.
To make this card, we used a few of our favorites like the XO Hearts, Skinny Heart frames, and the Dainty Deliveries border. When you use them together, they really make a statement.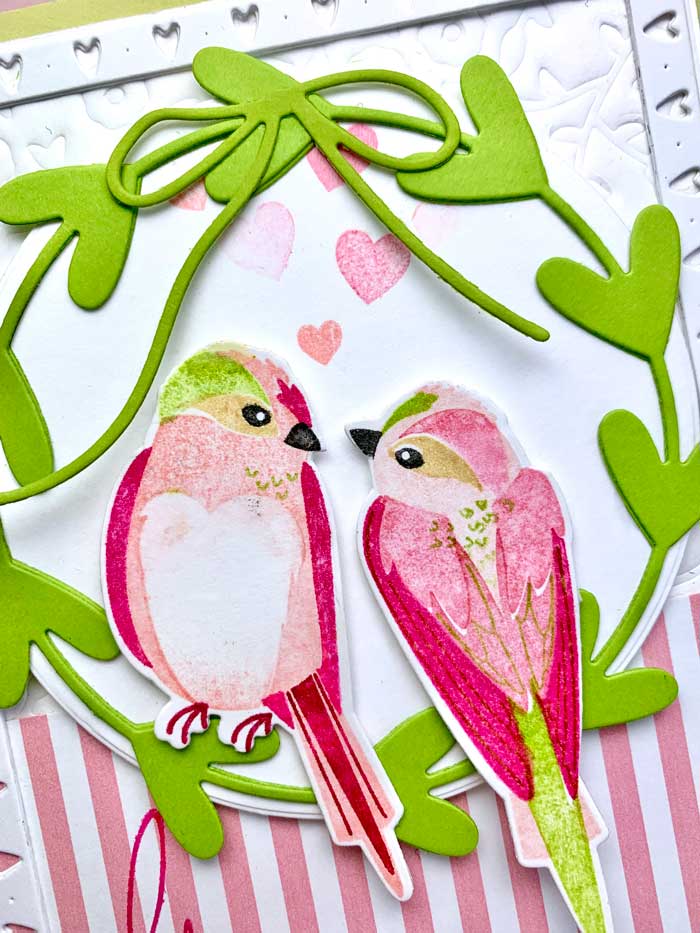 Then, of course, there are the birds. This lovely stamp and die set comes complete with the two birds, plus a branch, nest, and eggs. This means you have endless possibilities for bird-centric cards! For this card, we chose to go with a French pink theme, including the pink and white stripes section.
We just love these birds! They are so expressive. You can tell they have love in their eyes so, of course, you need hearts floating up from them!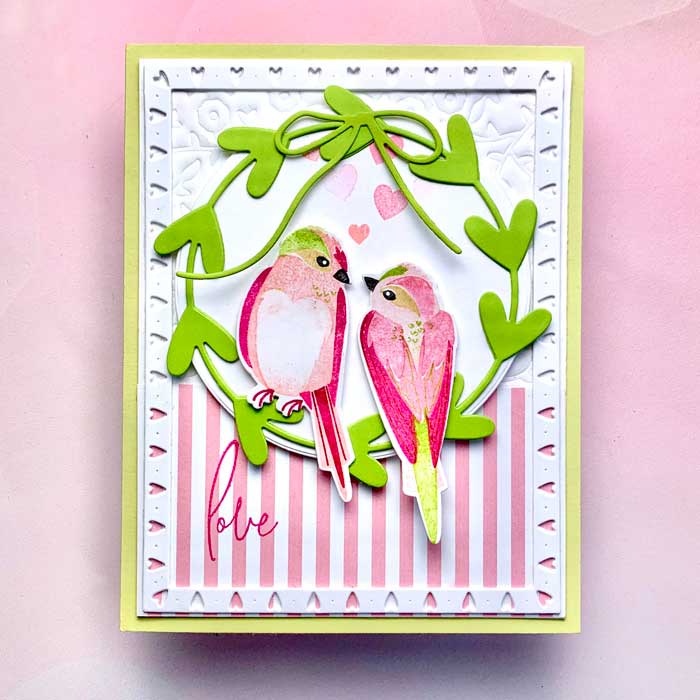 The simple modern script "love' sentiment from the Papertrey Ink Just Sentiments: Love was stamped with Raspberry Fizz ink (see supply list below).
We hope you enjoyed the video. Below is the Goodies Used list to help you find all the products used. Stay tuned for our next video and adventure. ♥
Goodies Used: