Hi Creative Friends,
I am sharing a new card design featuring one of my very favorite subjects… birds. For some time, I have admired the Songbirds on Branches collection by Pinkfresh Studio. They have the sweetest little songbirds!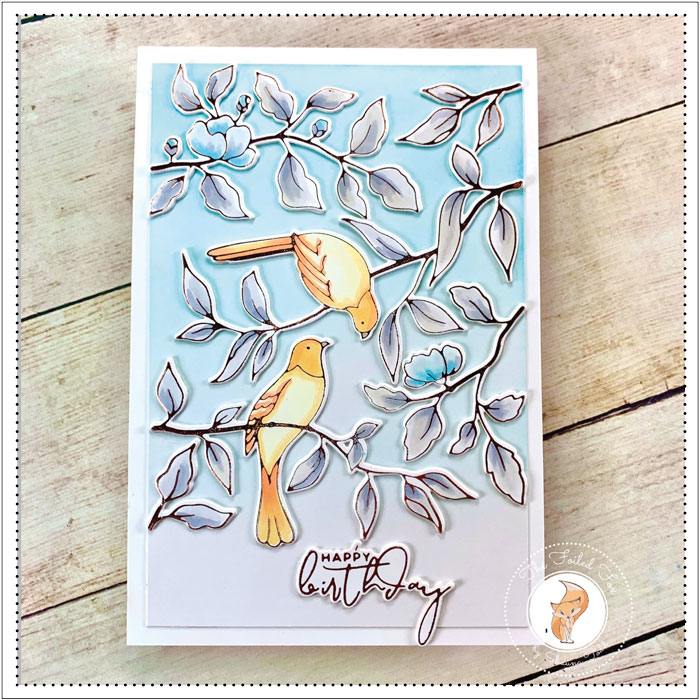 This is a wonderfully easy card to make yet has a lovely elegance to it. You can either stamp the image or like in this case, foil it. I used the Spellbinders rose gold foil (but would be equally beautiful in gold or copper foil!) and their Glimmer system to create the design. I know that everyone's die-cutting machine is a little different so you may have to adjust the shims you use but for me, I used two cardstock shims to get a good impression.
While I had the Glimmer machine out, I also created a few sentiments using the Spellbinders Yana's Sentiments hot foil set and the same rose gold foil. I foiled all the sentiments in the set so that I could have a few in reserve for other projects!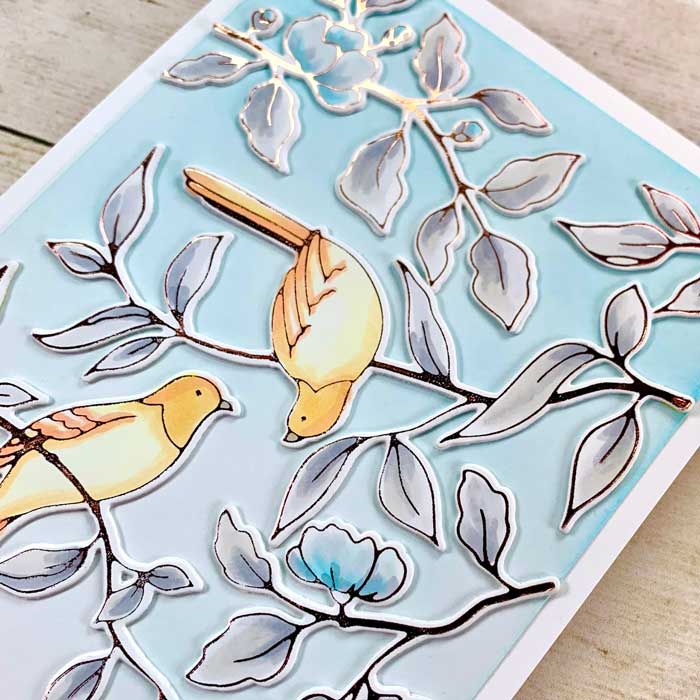 Next, I colored the birds, flowers, and leaves with Copic alcohol markers. Here are the colors I used:
Birds: Y11, YR31, YR24, YR61
Leaves: C0, C1, C2, C3, WO, W1
Flowers: BG0000, BOO, B01, C1
With all the coloring done, I cut out the design using the coordinating die, plus an extra set of cut-outs from white cardstock so that I could stack and glue the two sets together to create added dimension. Then, set them aside while I created the background.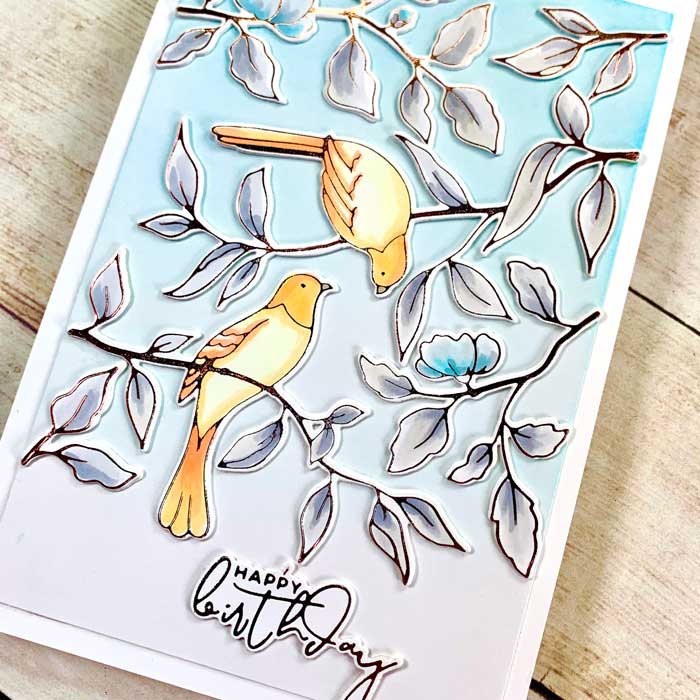 Using a piece of 4.25″ x 6.5″ Bristol paper and starting at the top, I lightly blended on some Pinkfresh Studio Sky Blue ink from the Pinkfresh Studio Morning Sky ink cube set. I continued down the panel until I nearly reached the bottom, keeping the last 1″ – 1 1/2″ white. Next, I added Summer Shower ink over the top, making the top more intense with color, fading to the light blue added earlier. I love how these two colors work so well together and create a beautiful graduation of color!
Now that the background was done, I arranged and glued the die-cut pieces on top. The sentiment was the last one added. Then, the whole panel was mounted onto a slightly larger white cardstock panel (6.75″ x 4.25″).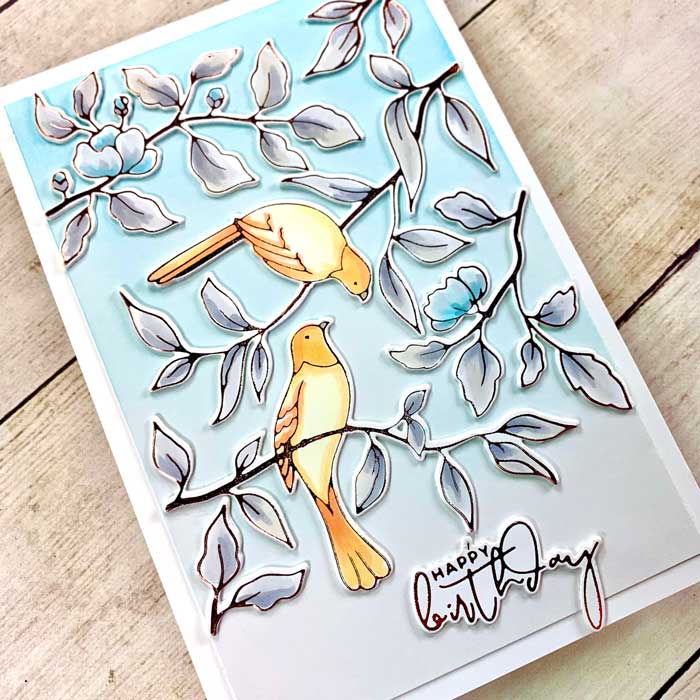 To finish, everything was glued onto a white cardstock card base that was the same size (6.75″ x 4.25″) when folded.
I hope you enjoyed this project. I am just in love with these sweet songbirds! ♥
Goodies Used: