Hi Everyone,
We are super excited today! Joan Bardee, from the Dear Paperlicous blog, is our guest today and she always has creative card designs and fun conversation. Today's AWESOME design sports a brightly rainbow stitched 'Hello" card, using the Dotted Hello die by The Stamp Market.  This cheery card would brighten anyone's day!
Be sure to pop over to Joan's blog for more colorful and exciting inspiration! Then, stay tuned for another installment of Joan's brilliance next week when she features a few fantastic card designs.
** A special thanks to Joan for turning us on to the Facebook Because Kindness group! Read more below.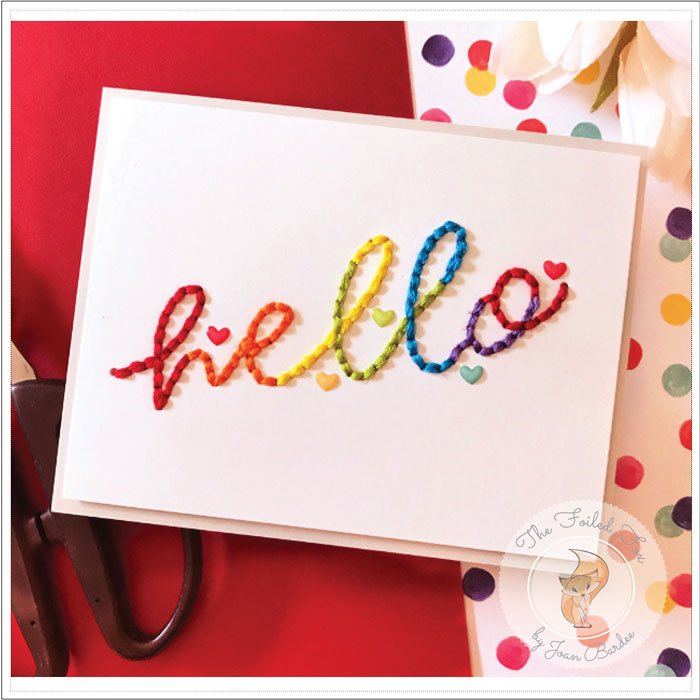 Continue reading "Oh, Hello – The Stamp Market's Dotted Hello and Joan Bardee" →