Woohoo!  We are so lucky here at The Foiled Fox.  Today is another great post from Laurel Beard!! She has brought us two fantastic cards that are so fun and cheerful – just like Laurel!!  One of the great things about these cards too is that they will work for any occasion – we just love card like this, don't you?
One last note before turning it out to Laurel – be sure to check out Laurel's own blog at Paper Crafts by Laurel.  She has sooooo many wonderful projects.  You will not want to miss it!  Her bio is here too, just in case the two of you haven't met.

Hi there! Laurel Beard here today with my last guest post for the month.  I have been so honored to be here! These ladies are amazing, the store is adorable and the blog and their designs? Over the moon fantastic!!!!! I pretty much pin every single thing they make!  Today I have two cards to share with you today using the Altenew Way Too Sweet Stamp Set and the MFT Die-Namics Square Grid Coverup. I actually created the second card with leftovers from the first card! I had a video to go along with these cards too BUT I got a new Iphone and forgot to transfer the footage to my computer before doing a reset of the old phone and POOF, just like that – the video was gone!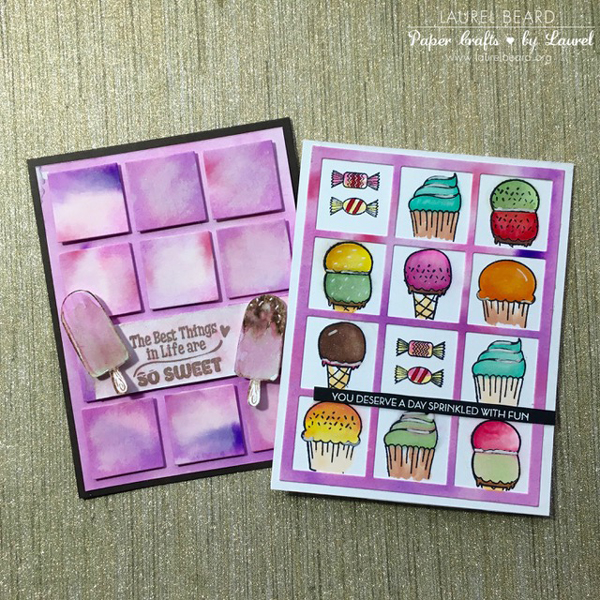 Continue reading "Oh, What Sweet Treats!" →