Hi Creative Friends,
Woowee! it has been a Penny Black week! They have a brand new release that is filled with beautiful stamps and dies, along with a few fun critter sets. I thought we all could use a little sunshine today so I am sharing another fun one featuring a fuzzy cat sending cheerful thoughts.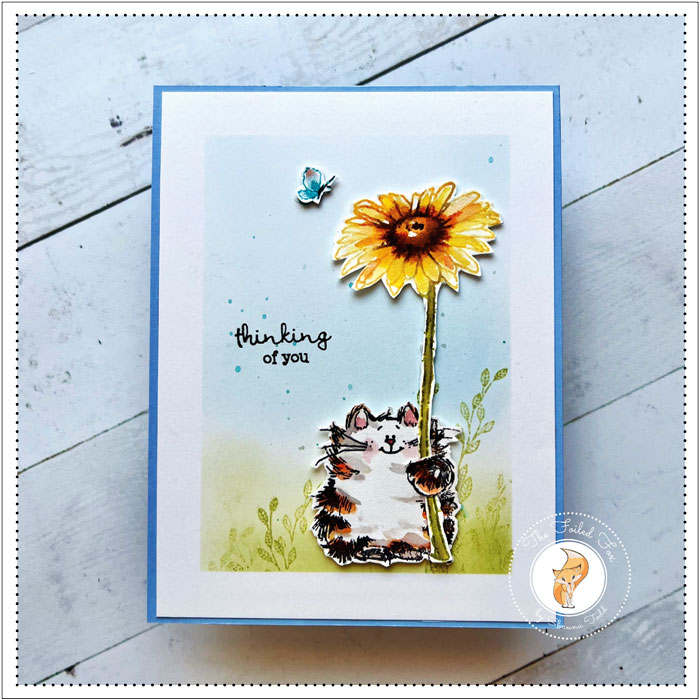 I love the Purrfect Day stamp set. It has so many adorable kitties and I love kitties! So, let's start there by carefully stamping the cat (and not the balloon) using Versafine Black Onyx ink onto a piece of hot-pressed watercolor paper.
While the ink was drying, I stamped the daisy from the Floral Impressions stamp set. I used my stamp positioner, Scattered Straw for the petals, Ground Espresso for the center of the flower, and a mix of Crushed Olive and Peeled Paint for the stem. I used my usual method of inking the stamp, spritzing it with water, then stamping. From there, I spread the ink from the outlines into the center using a damp brush, adding more color. For the petals, in addition to the Scattered Straw, I used Wild Honey and a dash of Ripe Persimmon. The center was colored with Ground Espresso and Ripe Persimmon.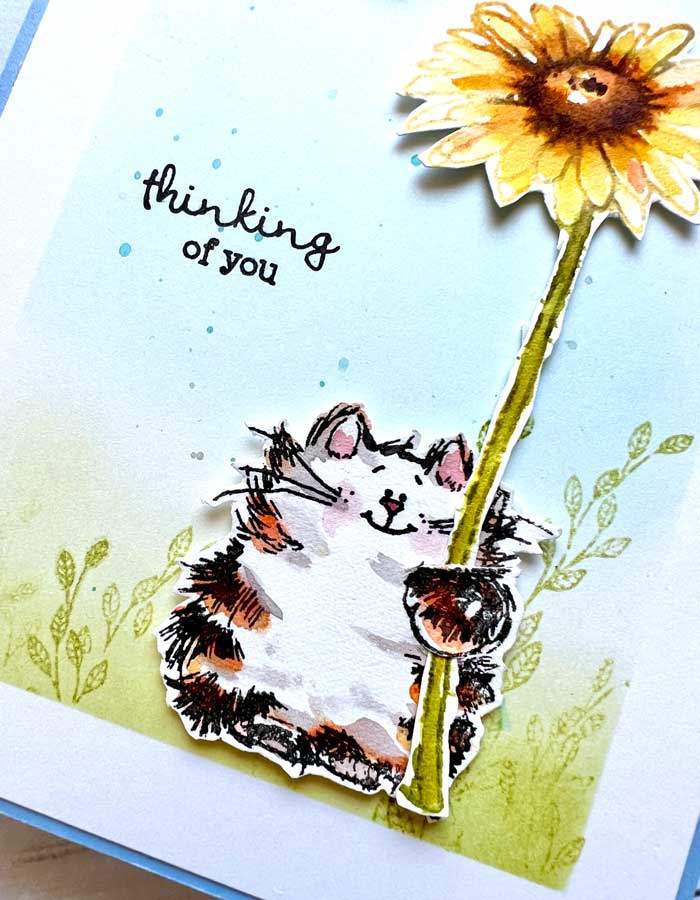 The ink was now dry on the cat so I very lightly colored the stripes with Ripe Persimmon and added a very watered-down mix of Black Soot. A touch of Worn Lipstick was added to his cheeks and ears.
I also stamped a small butterfly using Peacock Feathers onto a scrap of watercolor paper and colored it.
All the pieces were fussy-cut with a pair of small detail scissors, then set aside.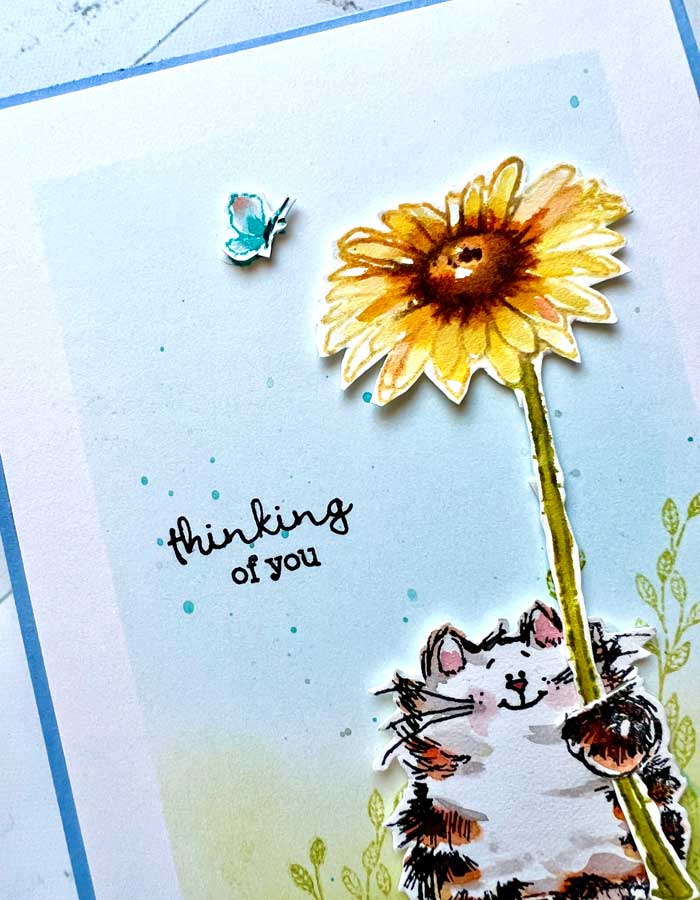 For the background, I used a panel of hot-pressed watercolor paper and taped the sides with a low-tack tape (see supply list below). Next, I blended on Shabby Shutters at the bottom and Tumbled Glass at the top. Then stamped a little greenery from the Floral Impressions stamp set using Shabby Shutters distress ink. To finish the panel, a few sprinkles of Peacock Feathers distress ink were splattered on it. Once done, I peeled off the tape to reveal a beautiful white border!
A piece of Serenity blue paper was mounted on the front of a white cardstock card base, then the completed background was added on top.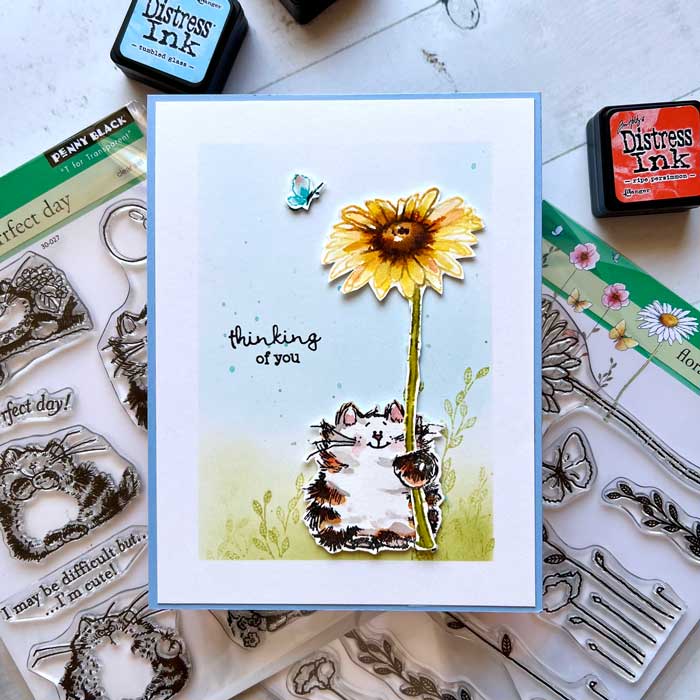 The kitty cat and his flower were mounted using thin foam squares, along with a cute little butterfly. The sentiment was stamped using Versafine Black Onyx ink to complete the picture! ♥
Goodies Used: