Hi Crafty Friends,
I am running a little late on the holidays as usual but I still wanted to share this video with two Love card designs since you can use them for any time you want to express your love. The first designs is  New York chic and the other offers traditional heart colors with the center featuring a tiny puffy heart – how cute is that?
We have a video to view today. Check it out below!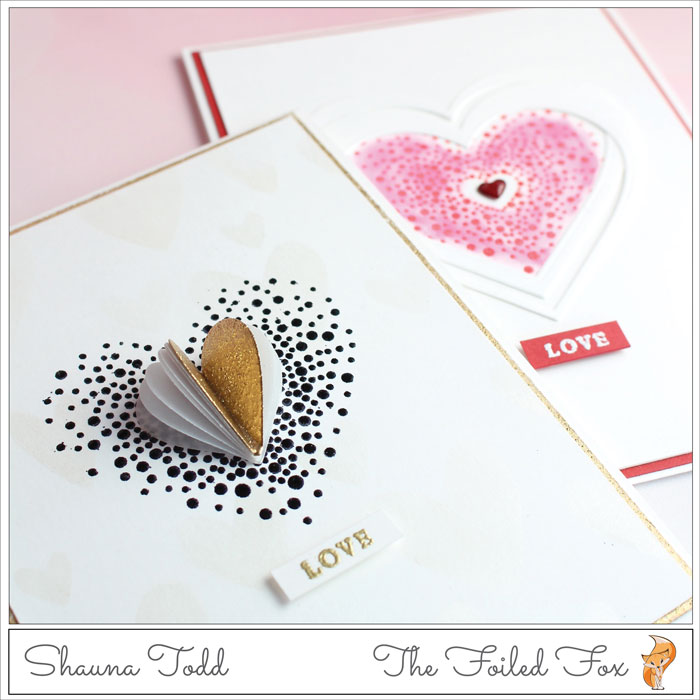 Here is the video to walk through the steps for each card. Each one has its own uniqueness. Take a look!
I guess I never got over the little honeycomb paper hearts you would get as a kid that would open up and reveal a dimensional heart so I had to create my own version. This one uses a heart die, heavy vellum paper and gold tinsel embossing powder.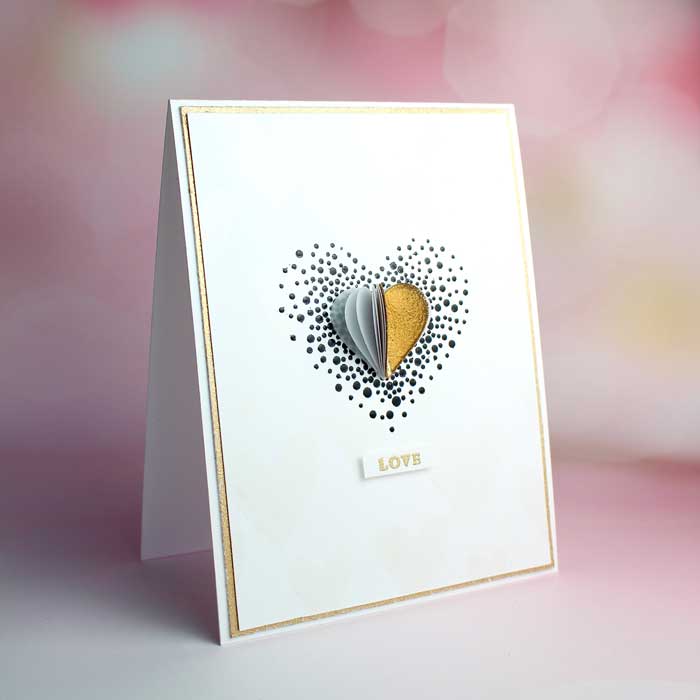 Here are a few close-ups of the wonderful dimensional heart showing more detail to the vellum heart and the white-on-white stenciled heart background.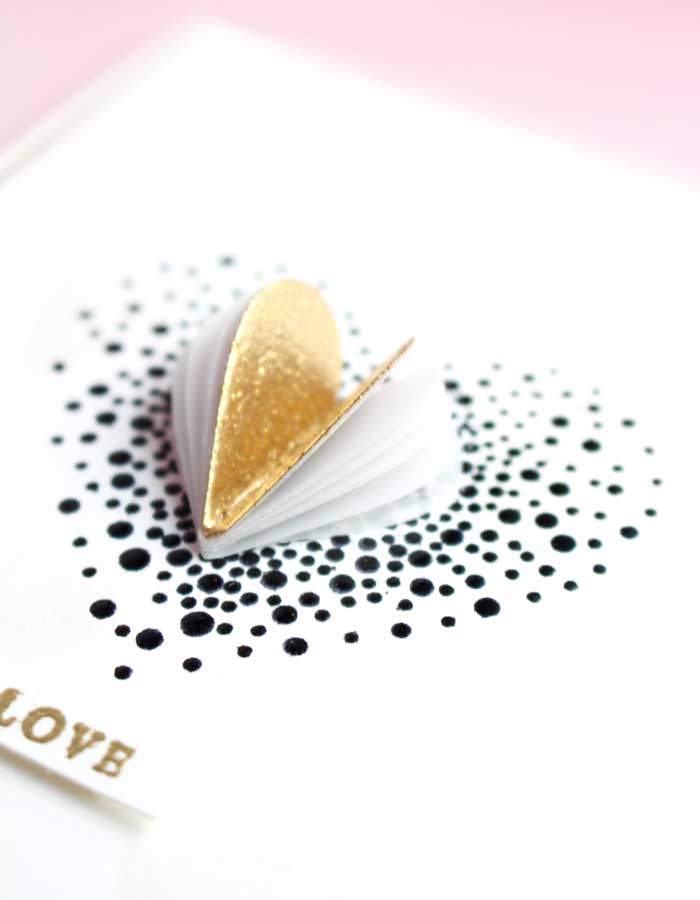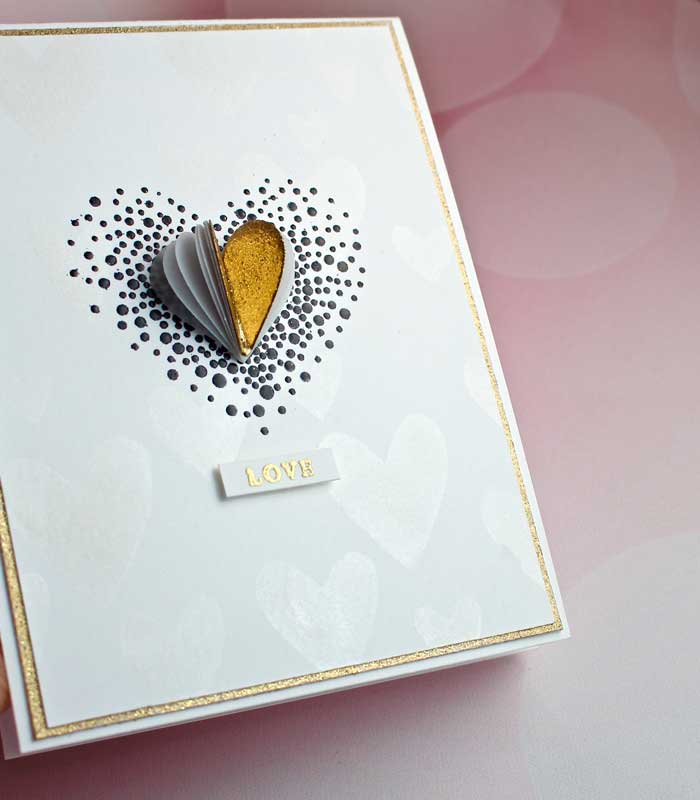 Though there are many fantastic hearts in this stamp set, I used the same heart die as before but chose more traditional colors. To create it, I first stamped and heat-embossed the red dotted heart onto a white cardstock panel, then created a tiny puffy heart for the center using WOW! Ultra-high clear embossing powder. To do this, I stamped the heart with Versamark ink, heat-embossed it with Ultra-high embossing powder, then I repeated these steps two more times so it embossing three times.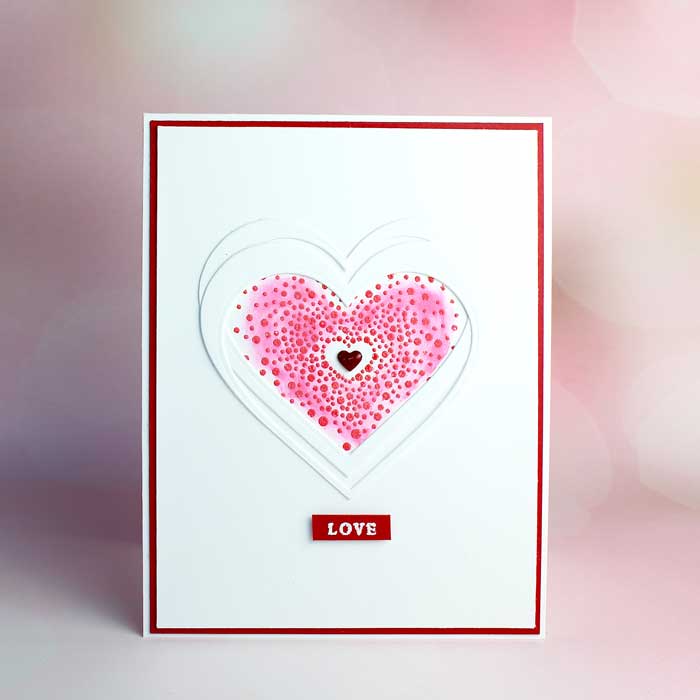 White outline hearts were created using the same Hero Arts Infinity heart dies as used before and created two different hearts, stacked them, offset, on top of one another and adhered to the card. A simple "LOVE" sentiment was used for both designs.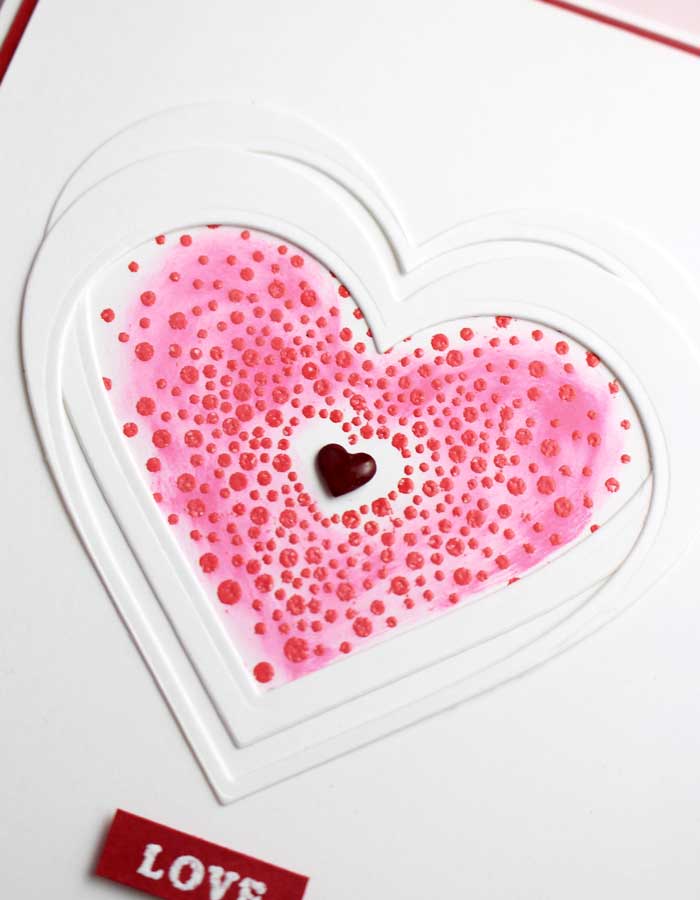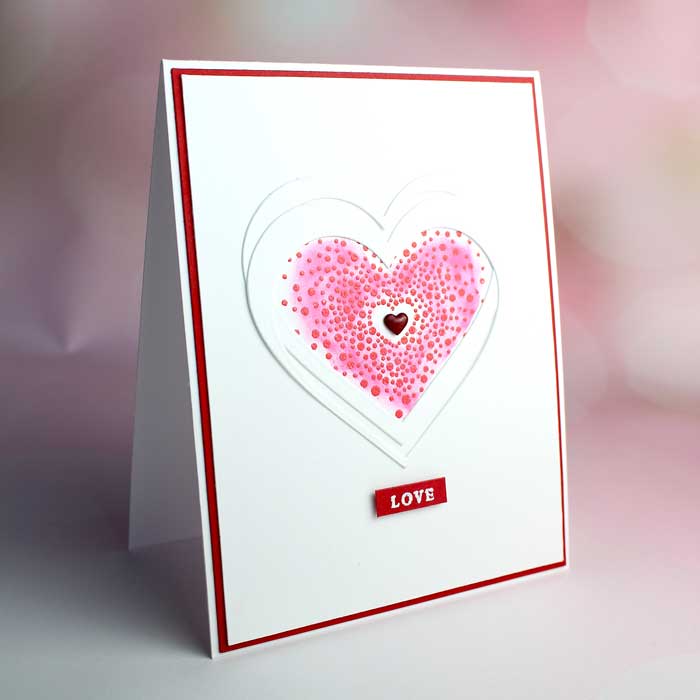 I hope you enjoyed the video! If you haven't already, we would be over-the-moon if you would subscribe and give us a thumbs up. Oh, and ring the bell while you are watching the video to know when our next video is available. Thanks a bunch!
♥♥♥
Goodies Used: