Hi Creative Friends,
Today I have a little different project for you. It is a tranquil scene that can be used as a postcard, notecard,  or any occasion. I used a few scenic Penny Black stamps, Wander and Quietude.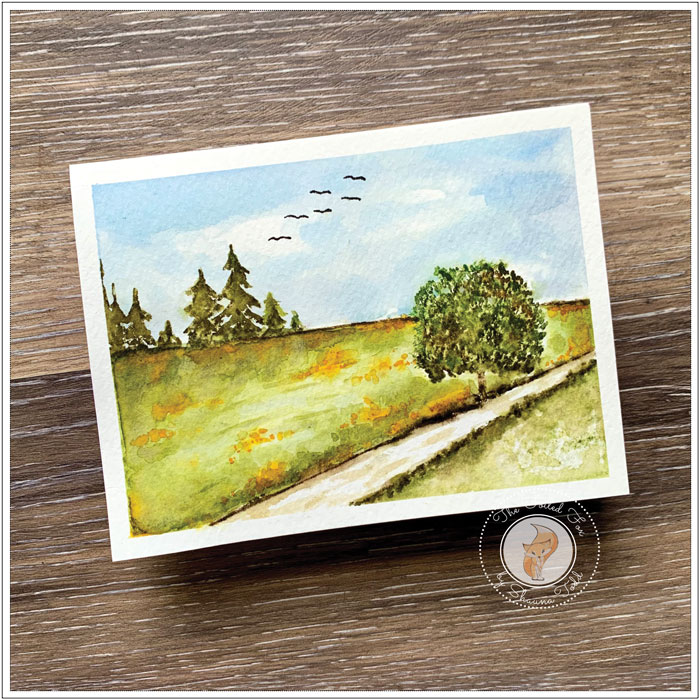 I began by taping a watercolor paper panel to the base of my stamping platform, using a low-tact tape, like Frog tape. I was careful to make sure the tape was an even quarter of an inch all the way around. It is important to use a stamp platform like a MISTI for this project so that you can stamp over and over again in the same area if need be.
The Wander stamp was placed over the panel, then I closed the door of the platform so it would stick in place. Using a Forest Moss distress marker, I rubbed ink along the borders of the path and lightly on the tree and stamped. I also used a Ground Expresso distress marker for the trunk of the tree and a little on the path area.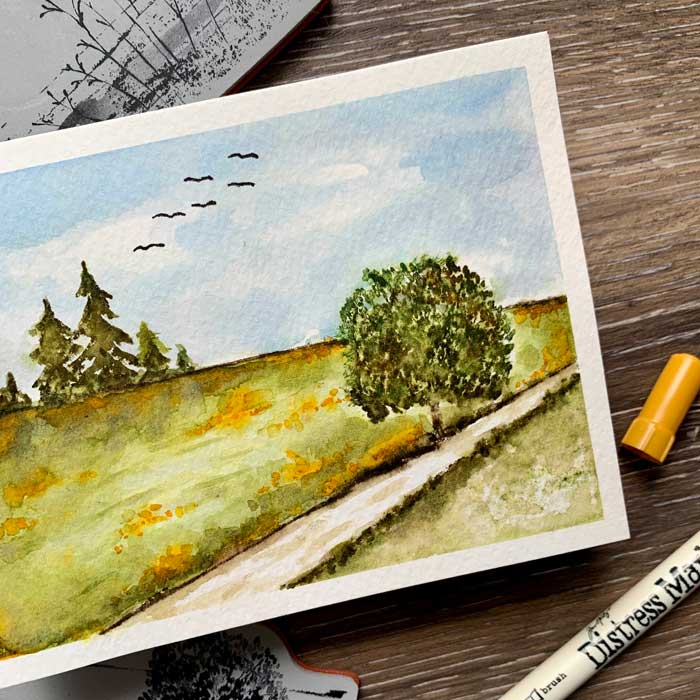 With the stamp still in position, I inked up the large tree with a few colors of green distress ink,  then touched it up with a small moistened brush. Before removing the stamp, I made sure the tree and path edges were complete and the horizon line (minus the trees) was added in.
Next, I watercolored the sky with a watery mixture of Chipped Sapphire, Peeled Paint, and a touch of Salty Ocean and let it dry before moving on to the next step.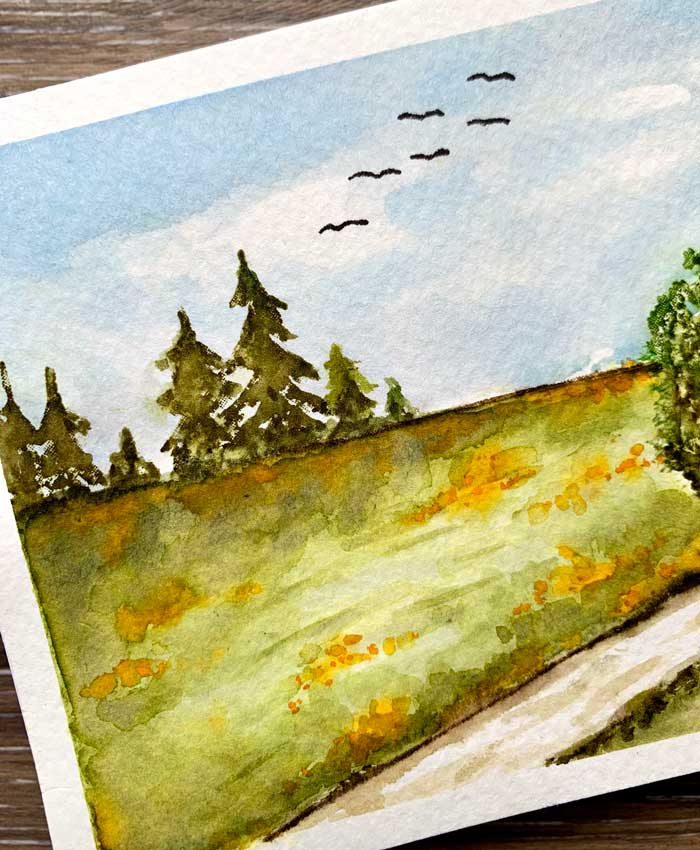 One of the beauties of using a marker is that you can control exactly where to apply ink. For instance, I did not add any ink where the small row of trees was on the Wander stamp. Instead, once the path, horizon line, and large tree were stamped and colored, I peeled off the Wander stamp and placed the row of trees in the Quietude stamp in the exact place where the small trees would have been, then rubbed on Forest Moss ink with my marker and stamped the trees, then added the birds with a little Black Soot ink.
With all the basics now colored in, I finished up the panel by adding more depth and detail to the trees, path and meadow area using a few green distress inks and a little bit of brown and black. I added some wild mustard to my meadow using a yellow Karin watercolor marker.
I let the panel completely dry, peeled off the Frog tape to reveal the 1/4″ border, then mounted it onto a white card base.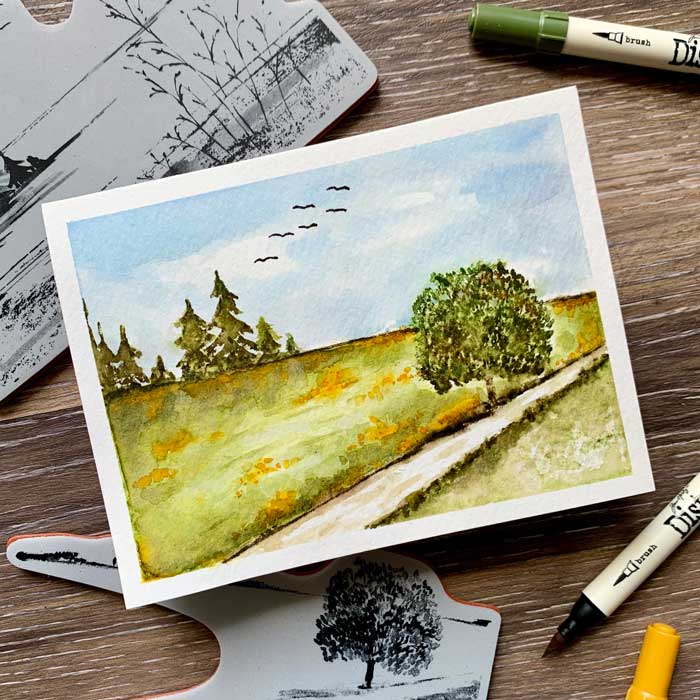 I don't often make a card design like this one, but sometimes it is just the perfect thing to send to a friend. ♥
Goodies Used: