Hi Creative Friends,
Not too long ago I shared a video (you can view it here) featuring three different card designs you could make using the beautiful Blended Petals by Concord & 9th. One of those designs didn't get its proper due so today is a tribute to this simple but elegant, clean, and simple card design.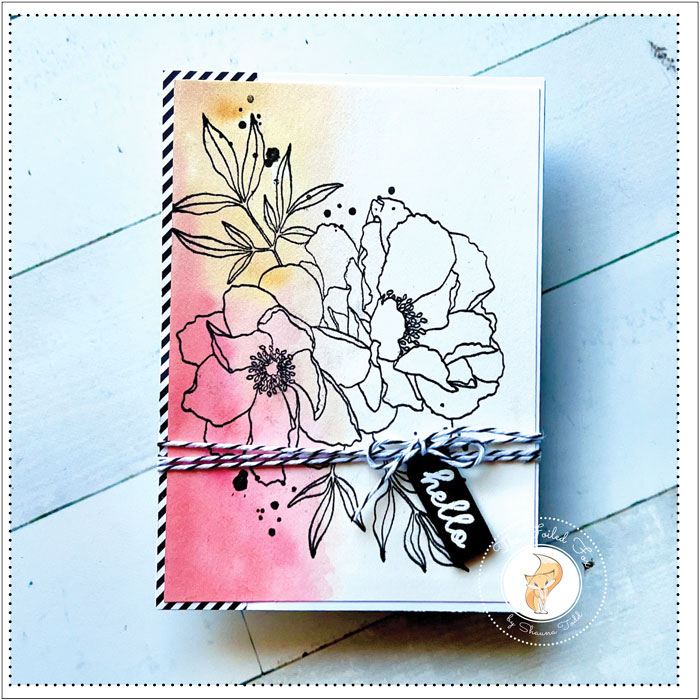 I am in love with the flowers in this stamp. They are so beautiful, they deserve to be showcased again.
Before I begin, if you would rather see how it is done and not read the below, check out the video. Otherwise, let's proceed on!
Starting with a hot-pressed watercolor panel (cold-pressed would work too!) and a few distress inks, namely Wild Honey, Saltwater Taffy, and Festive Berries, I moistened one side of the panel with water, then began blended on the inks. I first used Wild Honey at the top, Saltwater Taffy in the middle, and finished with Festive Berries.
When I was happy with the result, I dried the panel thoroughly. It was then chucked into my stamp positioner, along with mounting the Blended Petal stamp. I stamped it using permanent black ink. My very favorite is Versafine Onyx Black.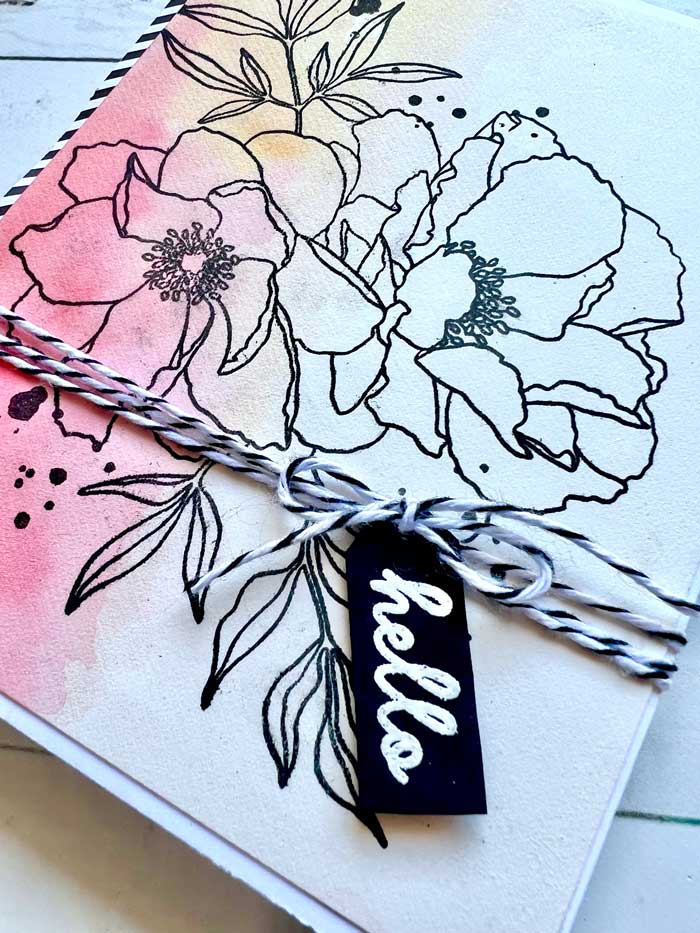 After the flower was stamped I also randomly stamped 'intentional splatters' of black ink. I am not always great with ink splattering and I love a few stamps Concord & 9th has that have a splatter stamp. Take a look at Fine Line Florals or even Painted Rose and you will see what I mean. I always keep this stamp on hand to use it whenever I need perfect, but not, ink splatters – if you know what I mean.
Once all the ink was dry (it always surprises me how long of an open time this ink has so be sure it is dry before going to the next step), I trimmed the panel a little on all sides.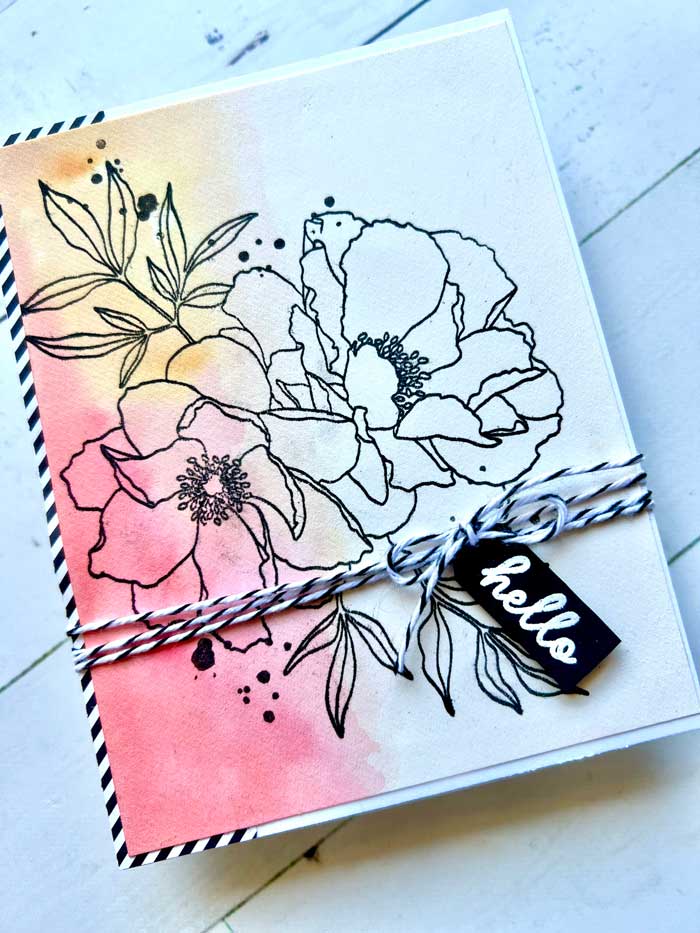 Using an A2 white card stock panel, I mounted a strip of black and white diagonally striped paper to the left edge, then mounted the flower panel on top. I wrapped black and white baker's twine around the width a few times, tied a bow, then mounted the whole assembly onto an A2 white cardstock card base.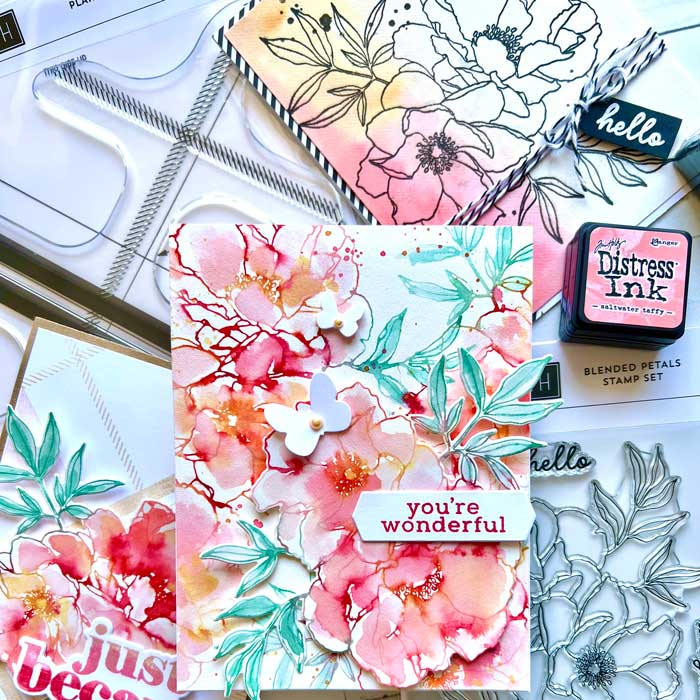 For the sentiment, I stamped 'hello' (stamp in the set) onto a strip of black card stock and white heat embossed it, then tucked it under the twine and secured it with glue. ♥
Goodies Used: