Hi Creative Friends,
Today we are sharing a soft and gentle card design featuring a wonderful new die, Whisper, from Penny Black. It features whispy flowers and leaves. We then combined it with simple butterflies from the Soaring die set.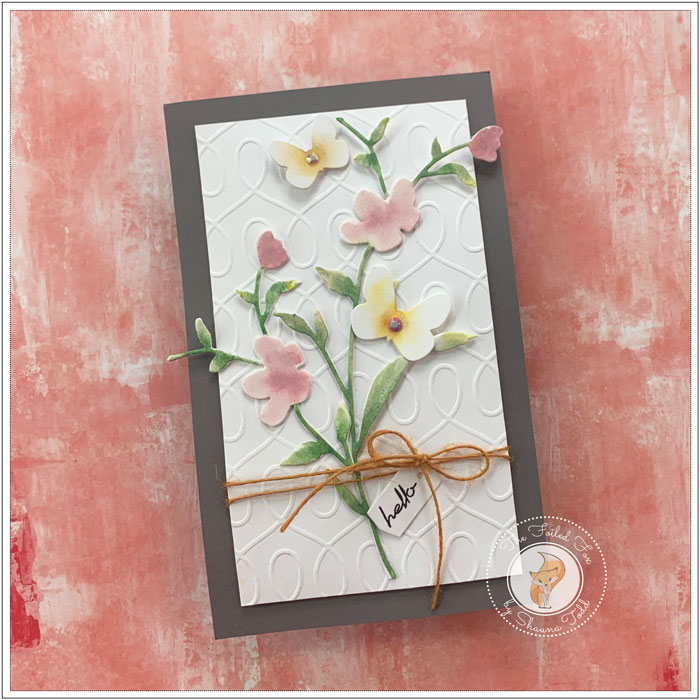 This card was created by first preparing the basics. First, we made a 4.25″ x 7″ white card base from Neenah white card stock, then a Slate card stock front the same size. It was then mounted on the top.
Next, using the Whisper die, two long, slender flower stems were cut from watercolor paper and painted with only a few distress inks. We used Victorian Velvet for the flowers and Bundled Sage for the stems, combined with a little Rustic Wilderness for shading, and Crushed Olive for the tips of the leaves. The butterflies were cut from white card stock and a bit of yellow was blended in the center of each butterfly.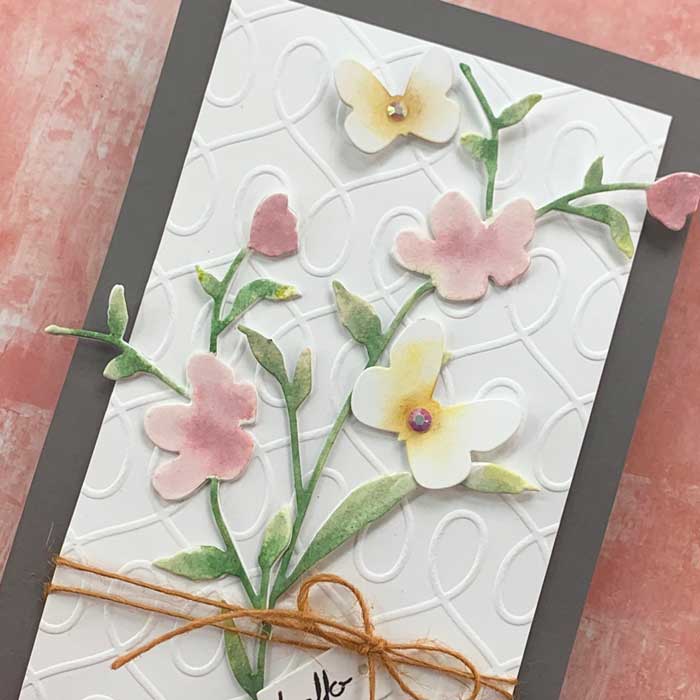 While the watercoloring was drying, we embossed a 3 1/2″ x 6 1/4″ piece of white card stock using a wonderful little embossing folder called Loops from Spellbinders. A foam backing was added, then the panel was set aside for now.
The flower stems are quite thin. To give them more strength before arranging on top the card front, we cut two more flower stems from white card stock, then stacked and glued them to the back of the watercolored stems.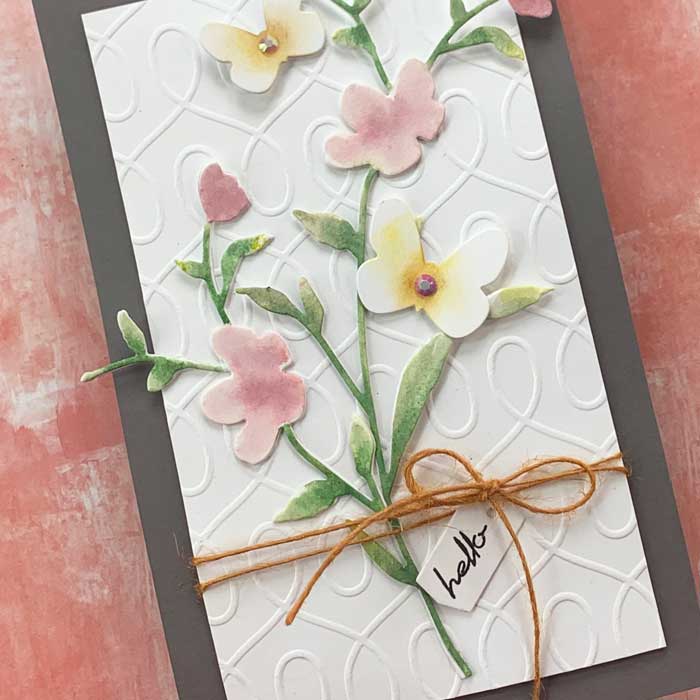 The flower stems were now ready to be arranged and attached to the front. We used only dots of glue, here and there, to attach. The butterflies were added with a foam square and a clear jewel was added for a little sparkle.
To finish, a thin rustic gold string was wrapped around the bottom, a bow-tied, and a tiny tag with "Hello" was attached. ♥
Goodies Used: