Hey,
We are just popping in to announce the winners of the Sparkle Card Challenge hosted by Heather Telford and us. We want to give a hearty THANKS to everyone that participated. All the entries were fantastic and it was soooo hard to choose! We wish we could give prizes to everyone but alas, we had to only choose three, and here they are!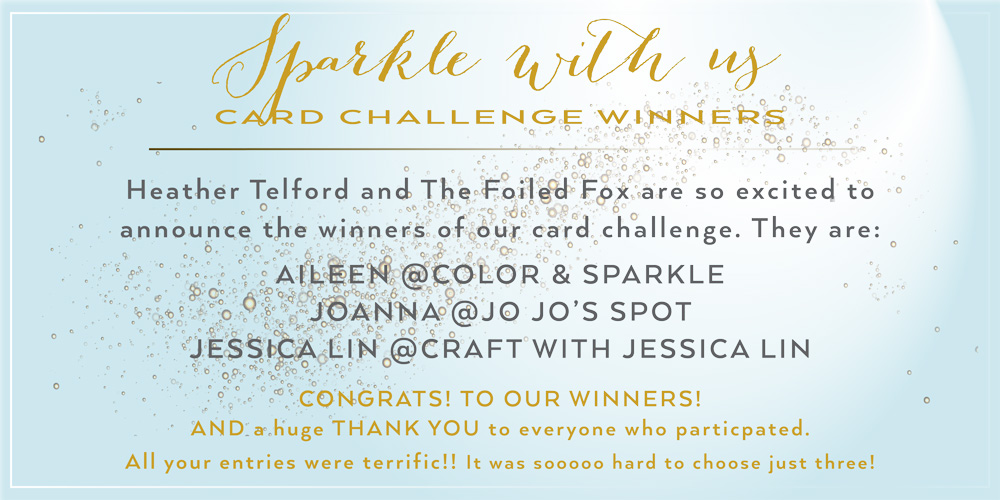 Check out the winners!

Congrats Ladies! Keep your eyes peeled on your inbox for your prize – a $40 gift certificate that you can redeem on the Foiled Fox website. Just insert your special code on the cart page when you are ready to check out, the system will take care of the rest!
Can't find your email? Check your Spam or junk folder, they love to play hide-and-seek in there!
Thanks again to everyone for playing along!
Hope to see you next time!
♥
Please feel free to attach the winner's badge below to your blog!