Hi Crafty Friends,
We are excited to introduce another fab card design by Joan Bardee of Dear Paperlicious. This time she is sharing an awesome design with a circle of hearts and a glittery XO from the current Papertrey Ink-Ink To Paper collection. We just love Joan's creativity and her uncanny ability to combine color and embellishments to make a stunning card design.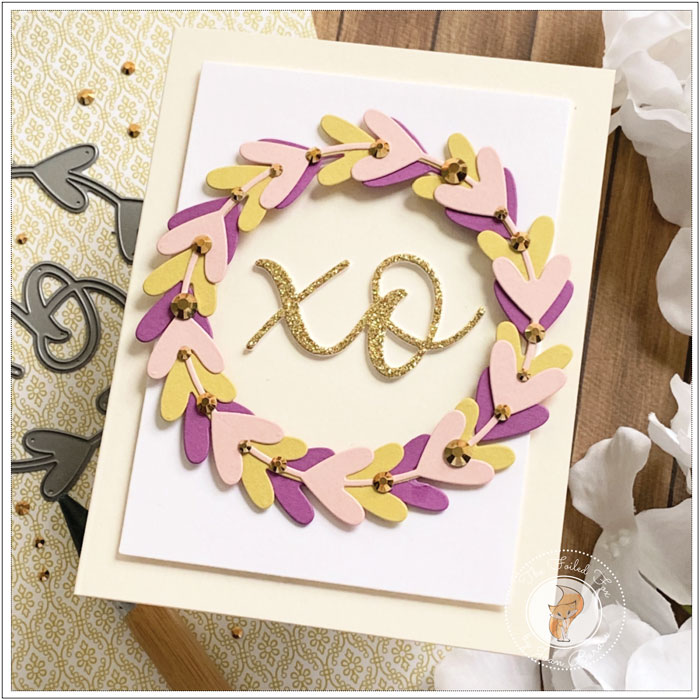 Hello! I'm excited to be back on the Foiled Fox blog sharing a sweet card made with minimal supplies – 5 colors of cardstock, dies from X0 Heart Frames by Papertrey Ink/Ink to Paper, and a few others listed below ("minimal" means something different in cardmaking, doesn't it?). 
This card is all about the color choices. I wanted to use colors that I don't normally use, so I chose yellow/green, orchid, and pale pink. I originally had a cherry red instead of the pink and man, that was a hot mess. Changing it to pale pink softened it. 
To make a masculine version, I'd cut all 3 wreaths in a dark red and use black for the XO sentiment.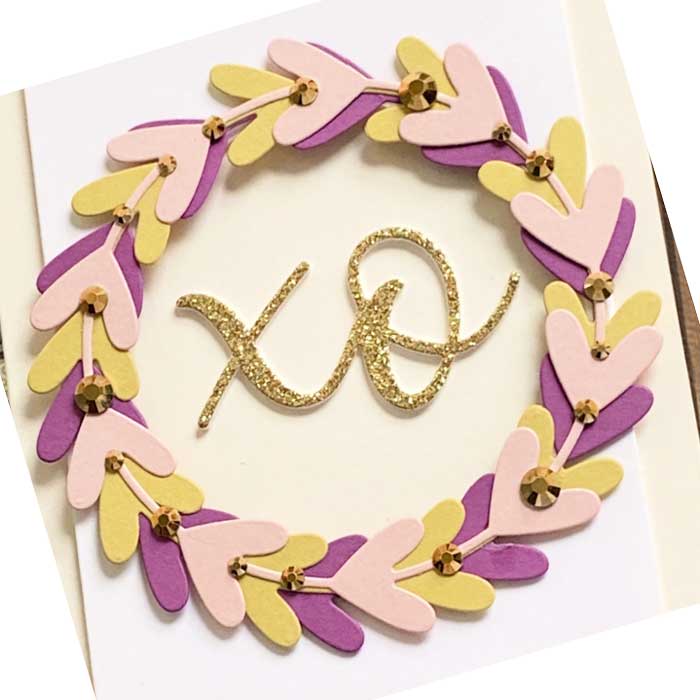 Steps to Make:
Select 3 colors of cardstock for the Heart Frames. Die cut the larger Heart Frame once in each color. (The XO Heart Frames dies comes with two sizes of heart wreaths and 2 sizes of "XO").

Die cut the XO 4 times – once in your top color and 3 times in white (use up those scraps!).

Clean up the mess you just made! Trust me, I've been cleaning up as I go along for the past month and my craft room is spotless. 

Adhere the 3 Heart Frames together, overlapping.

Adhere the 4 XOs together.

Die cut (or trim) a rectangle of white cardstock – 3.75" x 5".

Die cut a circle in the center of the white rectangle approximately the size of the inner part of the Heart Frame wreath.

Eye that stash of Twizzlers Santa brought you. NO. 

Adhere wreaths onto the white rectangle making sure to place around the die cut circle. I cut thin strips of foam tape to give a bit more dimension.

Make an A2 cream card.

Adhere the white rectangle with foam tape onto the cream card.

Adhere the XO in the center of the wreath.

Adhere embellishments onto the wreath.

You've worked hard – snack time? No, it's time to clean up the mess! Then snack time….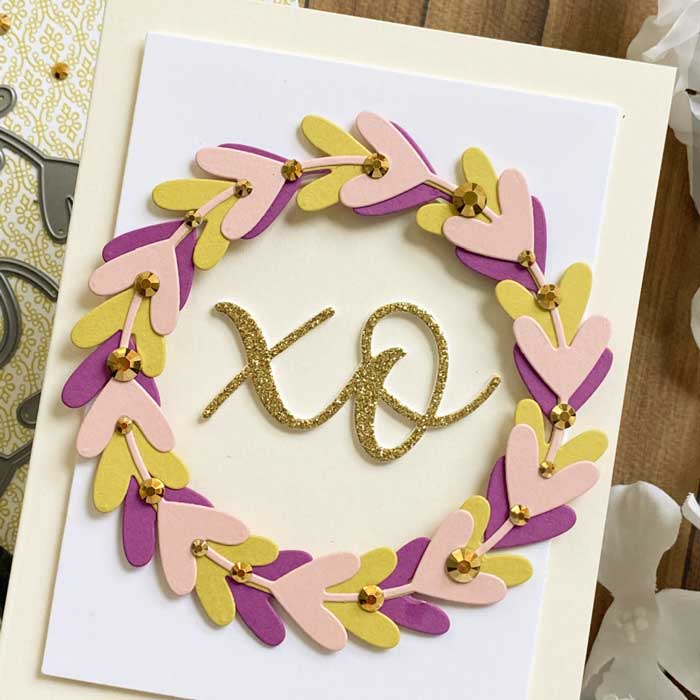 Products Used:
Please let me know if you make anything with this set, as I would love to check it out. You can find me on Instagram under Dear Paperlicious or my blog, also Dear Paperlicious.
More about Joan: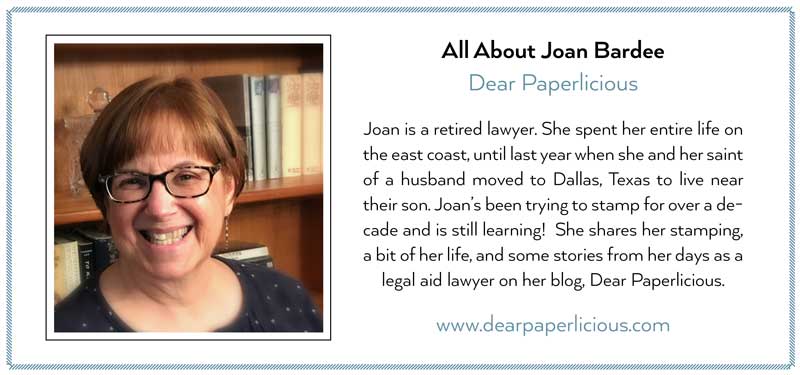 For your convenience, we have also included a complete, pictured supply list below: