Hi Crafty Friends,
I love the gracefulness of eucalyptus leaves. They are so serene and beautiful I couldn't resist this Eucalyptus Foliage die by Uniquely Creative. It really captures the beauty of the eucalyptus!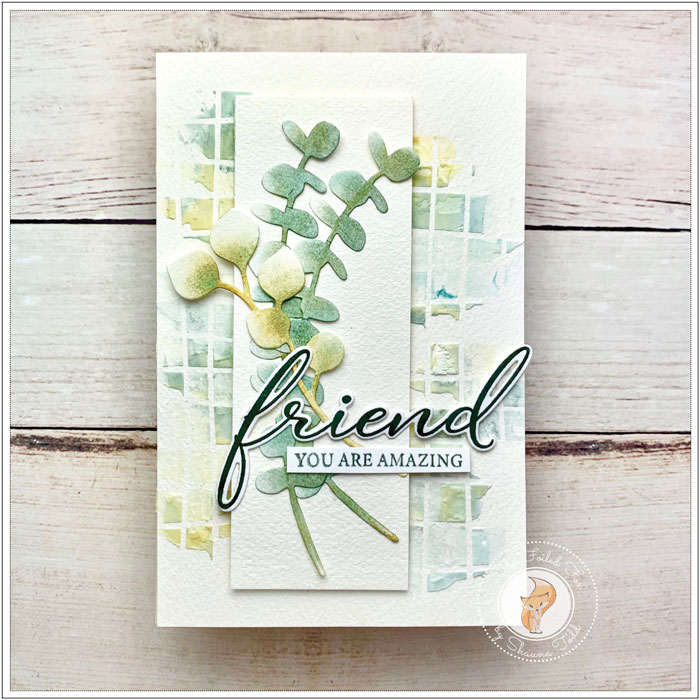 To make this card design I started with cold-pressed watercolor paper. It has such a natural, organic feel; I thought it would be a nice compliment to the eucalyptus sprigs. So, I die-cut two long eucalyptus sprigs and one short sprig from the paper. While I was at it, I cut one  4″ x 6.5″ panel and a 1.75″ x 5.5″ strip from the same paper.
Using a blending brush, I colored the eucalyptus with a combination of Iced Spruce and Speckled Egg distress ink and Papertrey Ink's Honey Nut. The longer sprigs were more heavily colored with the distress inks, with a hint of Honey Nut while the smaller sprig was colored with more Honey Nut.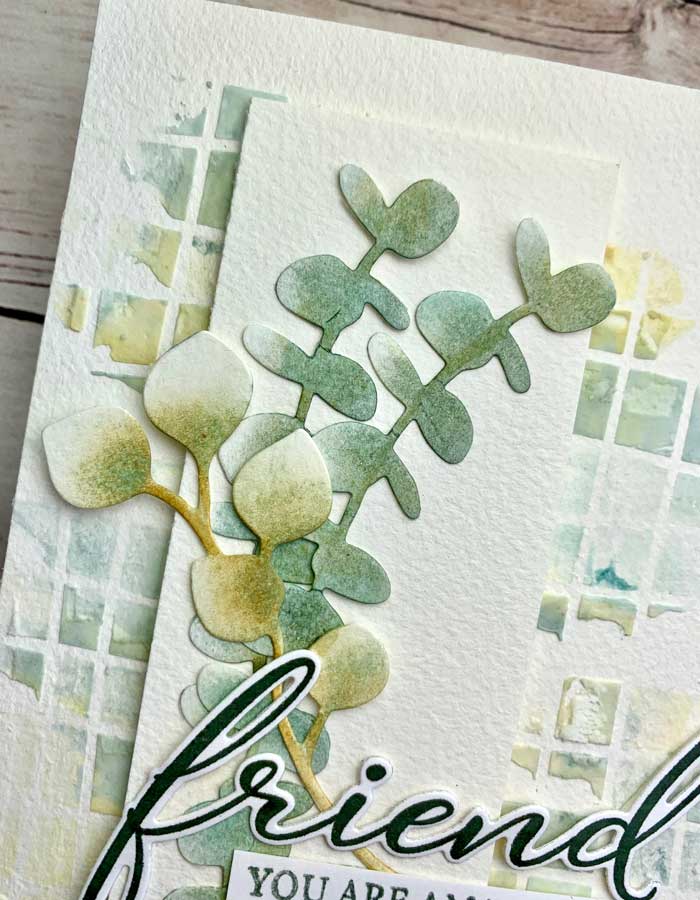 While the sprigs were drying, I mixed up three small patches of opaque matte texture paste each with one of the colors of inks I used before. I used the glass mat as my palette. Next, I placed the Wavy Grid stencil over the large watercolor paper panel and started to randomly spread the paste through the stencil, making patches of each color.
When done I took another look at it and thought I had spread on too much paste. I was ready to bin it but decided to try scraping off some of the paste to see if I could salvage it. In the end, it left some of the colors on the paper with no paste but a hint of color and other areas still had texture paste. In the end, I thought it really worked out… what a happy accident!
Once the paste was dry, I adhered the textured panel to a Vintage Cream card base, then added the small strip of watercolor paper on top with some foam tape. I arranged the sprigs on top and affixed them with a little glue.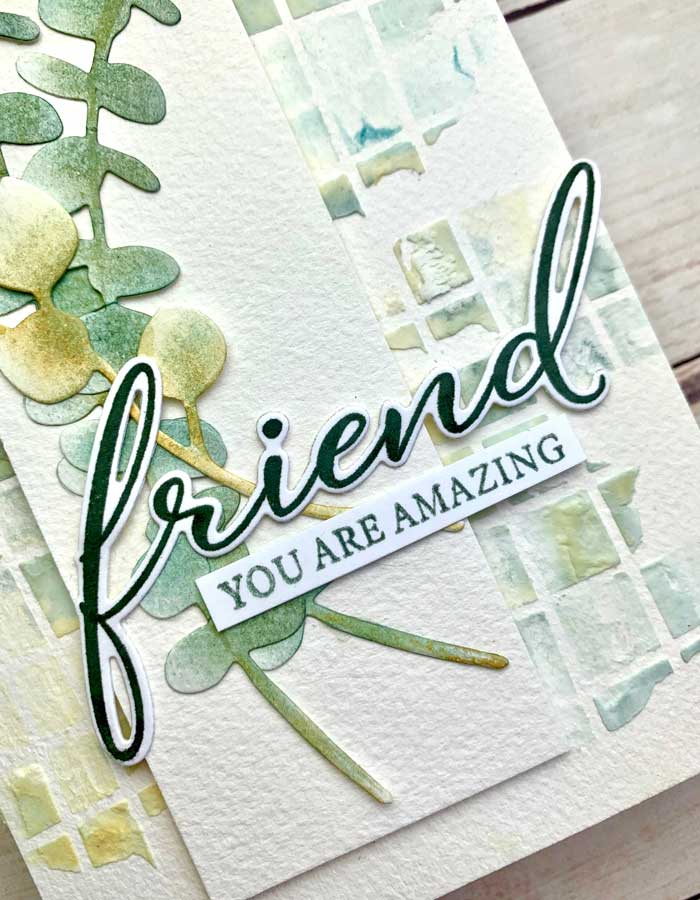 Next, I cut out the word 'friend' from the Perfect Pairs: Essentials die set, placed it into my stamp positioner, positioned the coordinating stamp to match up with the cut-out, and stamped the word with first Stormy Sea ink (see supply list below), then with Weathervane ink, and back with the Stormy Sea until I had good ink coverage and a blend of colors I was happy with. At the same time, I also stamped the smaller part of the sentiment, "you are amazing" from the same stamp set with the same inks.
With a little foam tape, I pressed the word "friend" in place and the 'you are amazing' below.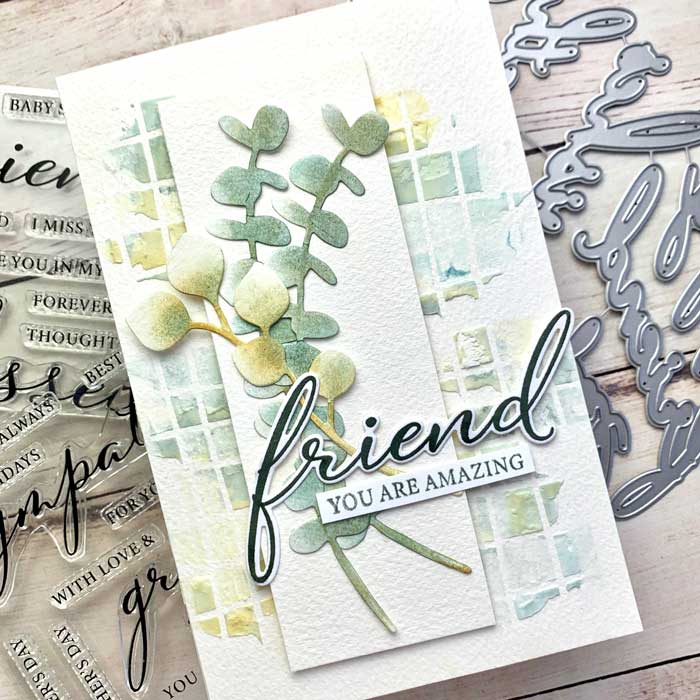 And there we have it… it's done. I was pleased with the way it turned out! The great thing is that it can be used for lots of occasions. Just change the sentiment and/or the color scheme and because it works up in a jiffy it will be a good go-to design when I need something in a hurry! ♥
Goodies Used: