Hi Crafty Friends,
We are back again sharing a gorgeous card design by our friend and ever-talented Heather Telford. She is using Illustrious and Soulful Sihouette, a few new stamp sets from Penny Black to create this foliage display.
To add to the fun, Heather and The Foiled Fox are launching a new gift certificate giveaway – YAY! – for you to enter. Just send us a quick comment below with what rests your mind and refreshes spirit!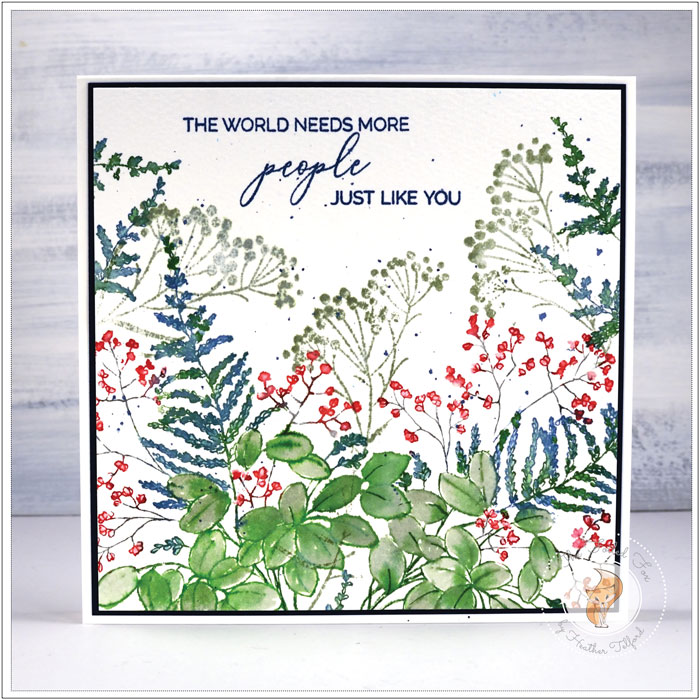 Hope you are enjoying some relaxing summer days if you are somewhere in the northern hemisphere.  I am excited to have teamed up with the Foiled Fox again to offer you some refreshment with a new Penny Black stamped card!  The new release from PB is called 'Refreshing' so I've created a plant-filled encouragement card I hope will inspire your creativity or just refresh the eyes. We would like to hear how you are getting refreshment these days; leave a comment on this post to be entered in our giveaway.

I seem to be drawn more to blues and greens lately; I think it is because the days have been very hot and cool shady colors seem more refreshing to me. I stamped on cold-pressed watercolor paper in a stamp positioner section at a time. The featured image on this card is the new PB 'illustrious' stamp. I have stamped it twice at different angles. I began by inking the larger leaves in mowed lawn distress ink then I smooshed some bundled sage and some mowed lawn on my glass mat so I could pick up the ink with a paint brush to fill all the leaves.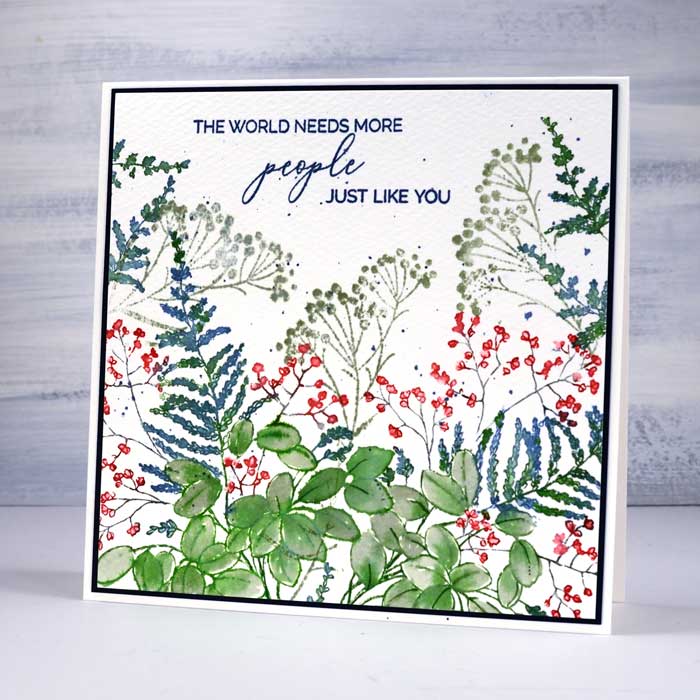 Next, I inked the fern-like leaves with mowed lawn and faded jeans ink; I used ink pads and markers then blended all the tiny leaves with a paintbrush for a bluey-green effect. I did the little flower heads with a candied apple distress ink and stems in hickory smoke ink. If you look closely the print of 'illustrious' on the right of the card is not complete; when stamping I kept the foliage on the left of the stamp un-inked so it wouldn't overlap the complete image beside it. I often do this rather than masking by wiping ink off the stamp before I press it onto the panel.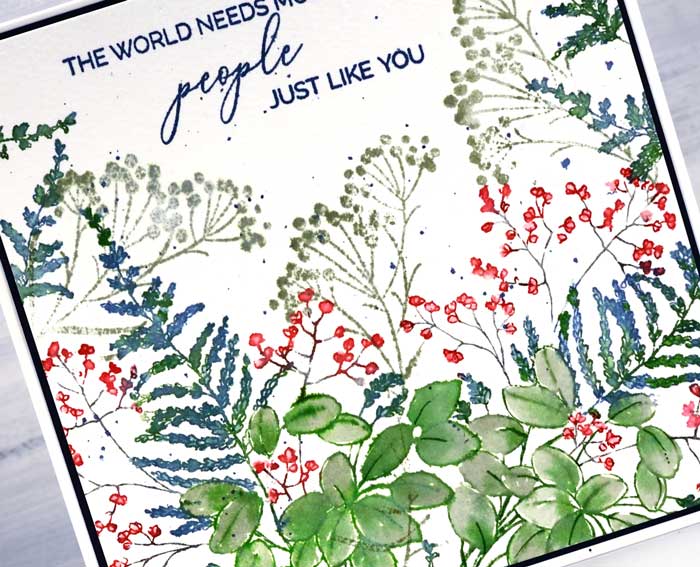 Once the two prints of 'illustrious' were painted I inked the tip of the stamp and stamped a few more times around the border of the panel. For some subtle filler, I stamped one of the foliage stamps from the new clear set 'soulful silhouettes' in bundled sage.
To finish off the card I created a sentiment from the new 'just like you' set; it has the opening and closing sentiment words then five different options to complete the phrase. I stamped it with archival faded jeans ink and added a dark blue mat to frame the panel.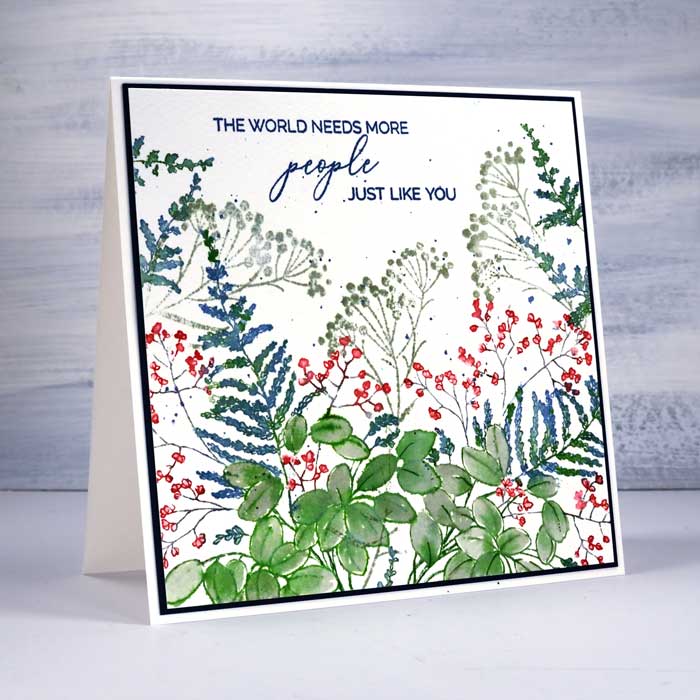 I am surprised to admit I am finding some refreshment by working in my garden; I don't love gardening but as you know I do love flowers and trees. If I work during the cooler part of the day and follow the shade around it is refreshing me. I also retreat to my cool basement workroom, turn on an audiobook, and create with new stamps for refreshment! What about you?
More about Heather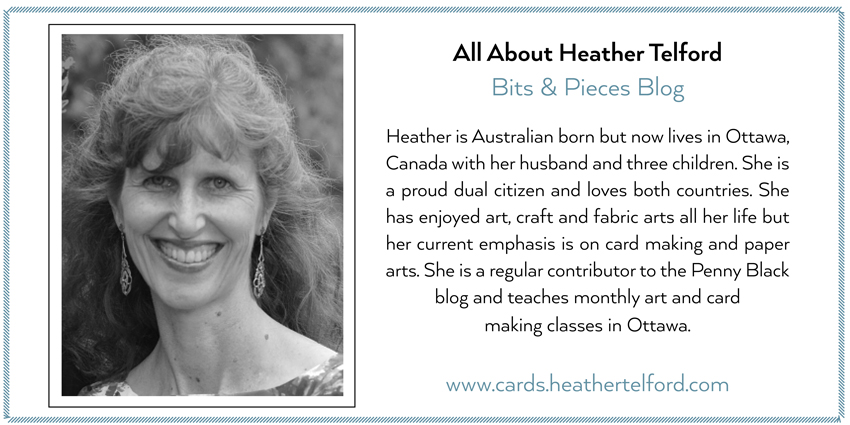 Goodies Used: