Hi Crafty Friends,
I am excited to share with you this how-to video featuring a merry little card design filled with adorable mice ready to celebrate. I used the Mice Day To Celebrate stamp set by My Favorite things, some distress oxide ink colors, and Copic markers to color the cute characters and their accessories.  By the way, you don't need Copics markers. Use any markers, colored pencils, or watercolors you like!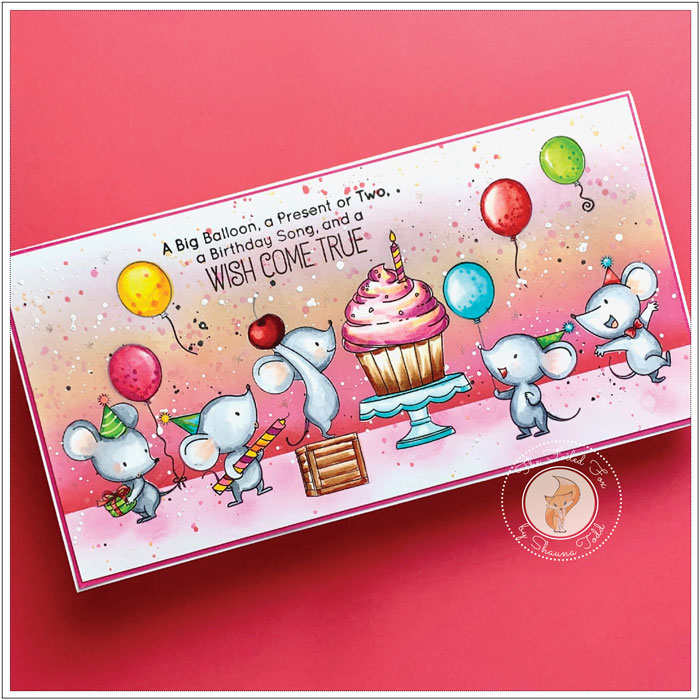 You can really have a heyday with all the festive critters and things. Arrange them any way you like and/or make a small card or this super-sized slimline card. Here is the video to view how I created the background and all the coloring!
I don't often do critter cards but this one really captured my heart. It is those little mice and their expressions that grabbed me! Here are a few close-ups of the coloring. And don't forget about the multi-colored distress oxide ink blended background with all the splatters.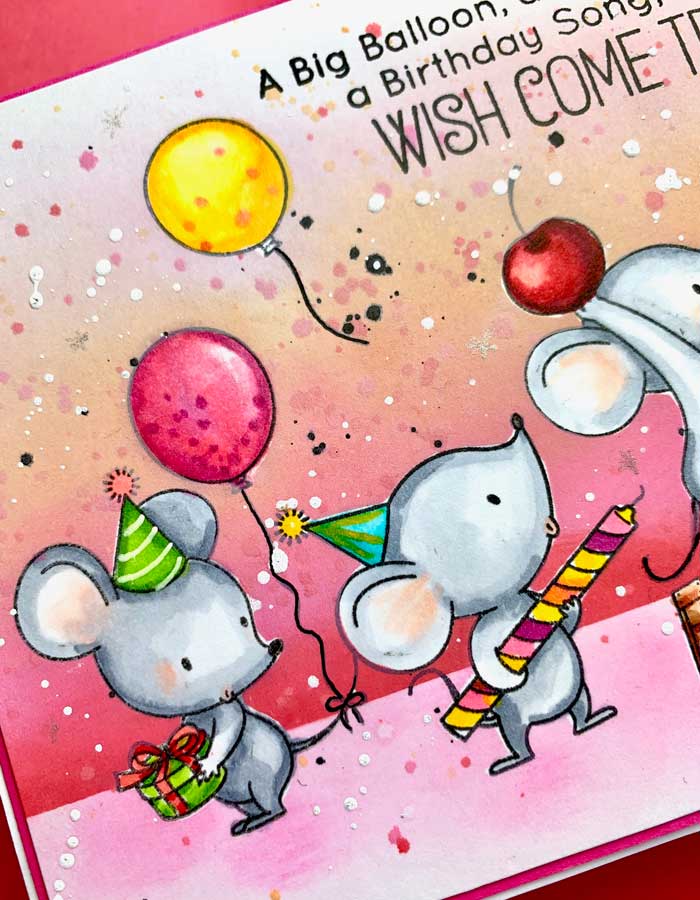 Remember, you can see all the colors and coloring used in the video. It is all spelled out there!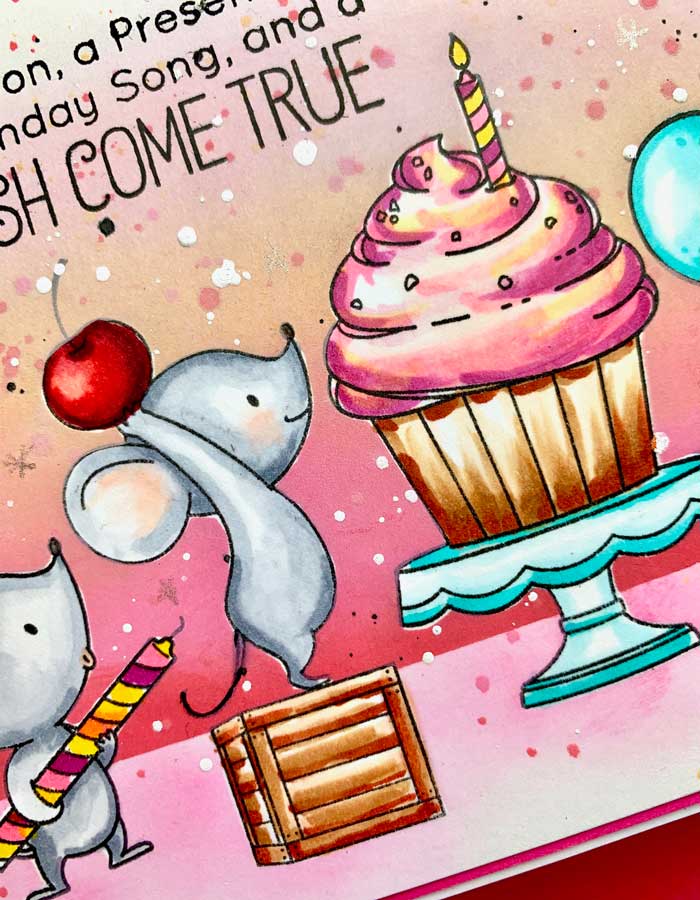 The cute dancing mouse below is my favorite. He is just bursting with joy, doesn't he?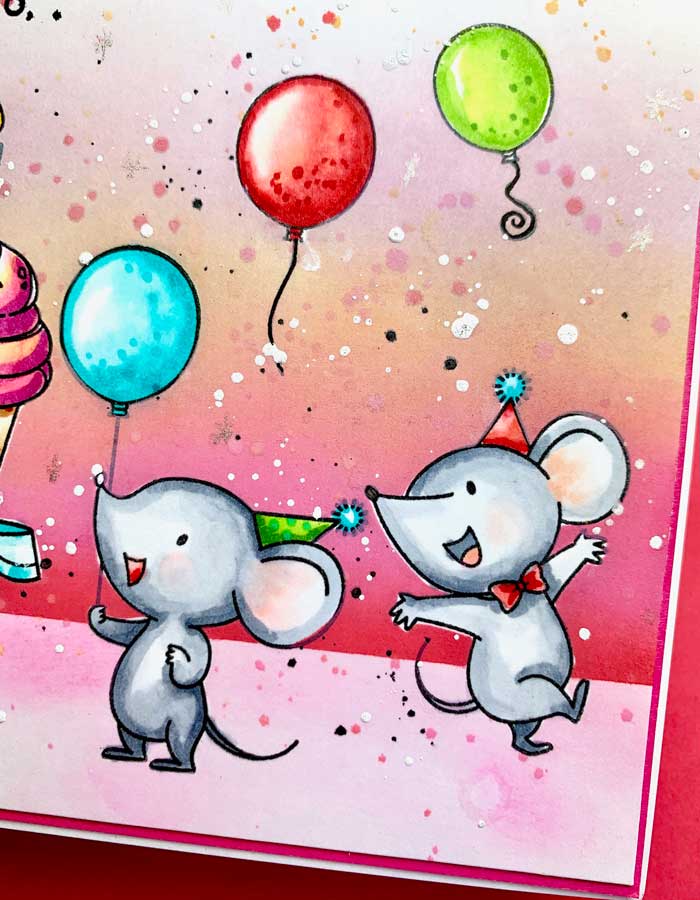 I forgot to mention in the video that I used a Stardust gel pen to add a few sparkly stars. They look dark gray in the images above but really they are just a sparkly bit! If you like them too, I will add the pen to the supply list so you can add your own.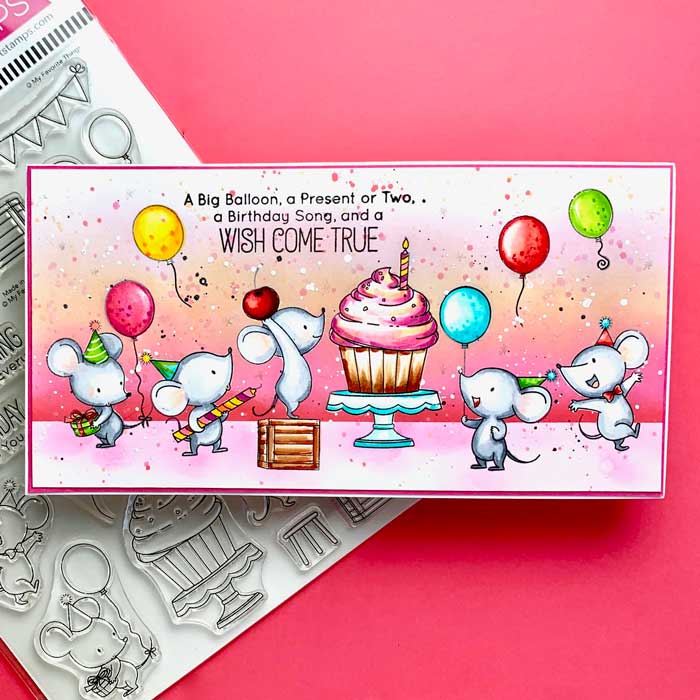 I liked this card so much, I will have to try it in other colors and maybe a little different arrangement just to be different. I hope you enjoyed it too and will give it a whirl! ♥
Goodies Used: