Hi Creative Friends,
We are thrilled to present the new Simply Graphic Winter series of stamps, dies, and stencils. We have created a short video (below) featuring all the delightful holiday and winter goodies available. We hope you will give the video a look!
By the way, for those of you that new to Foiled Fox, Simply Graphic is an awesome company located in France. They offer fabulous stamps, dies, and stencils.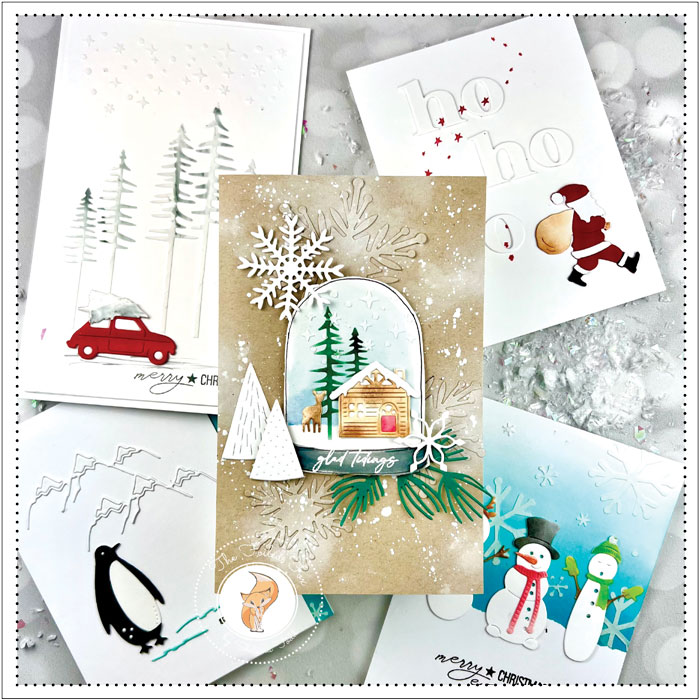 Take a peek at the short video below. It is chocked full of ideas and inspiration!  Then, give a glance at just a few featured pics from the video. We have also included a complete supply list to give you a closer look at some of the great projects.
I hope you had a chance to view this quick video showing you a few projects featuring these adorable stamps and dies. If you would like to get a closer look at a few of the projects we created, take a look below.
First is the snowmen. They are awesome, complete with their hats, scarves, and mittens. You can then add a sentiment with the new Winter Labels stamp set.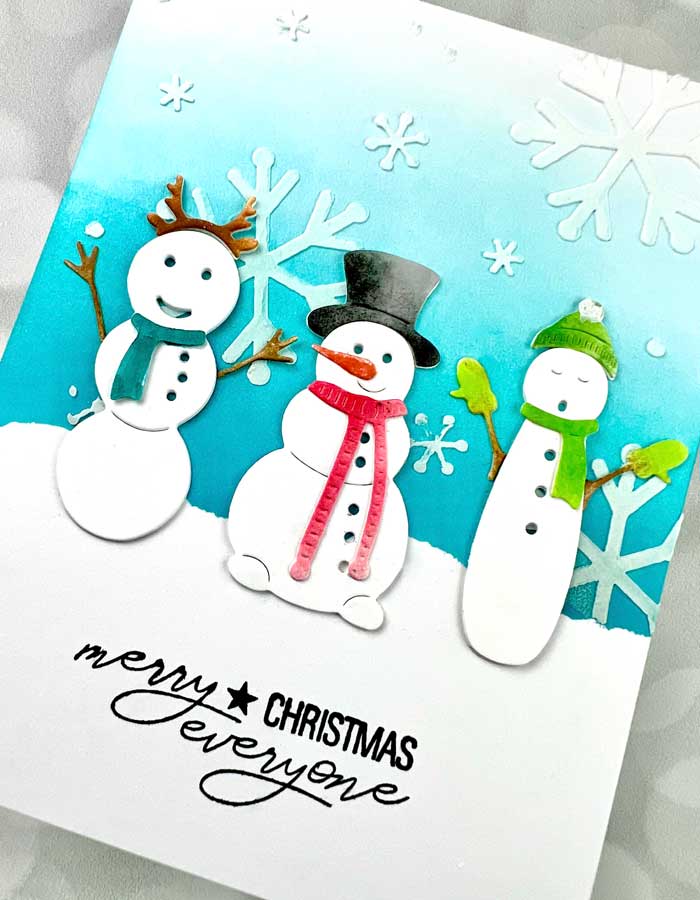 Next up is an adorable Santa. He can be used as a silhouette or color as we did here.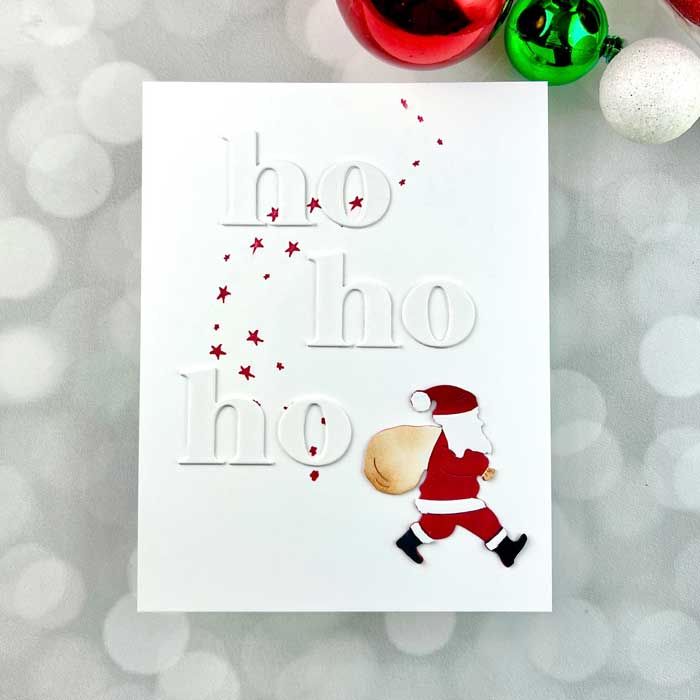 Here is one of our favorites. It features the In The Woods die set, Starry Night stencil, and Pine Branches. We have to apologize, in the video, we labeled the cabin as Christmas Village. It is actually the In The Woods die set. Nonetheless, it is wonderful.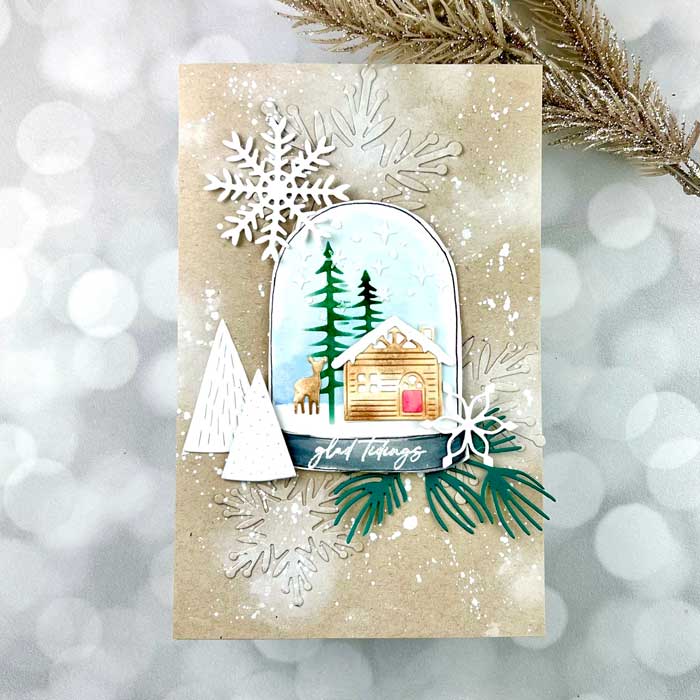 Let's pop over to a frosty Winter scene with a cold-loving critter, the Penguin. He is so cute, especially combined with the Mountain die set.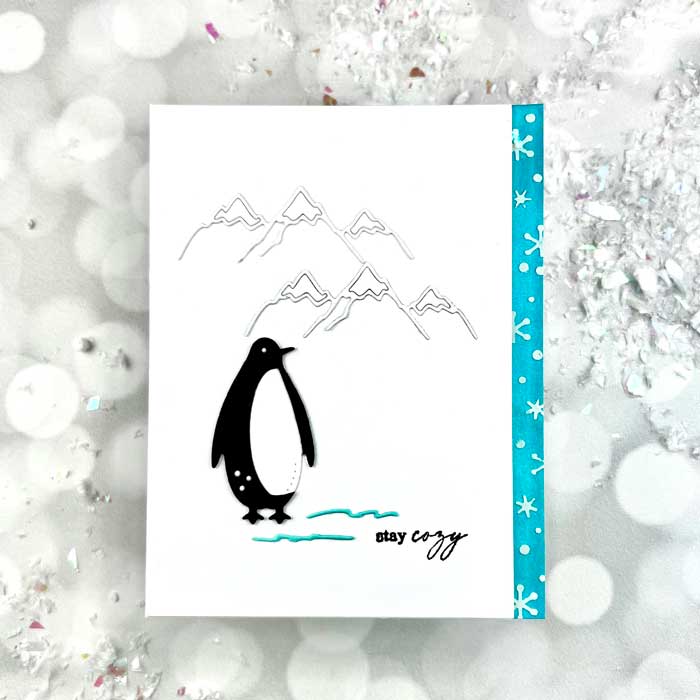 Last but not least, is the ubiquitous Car with Tree on Roof die, combined with the Starry Night stencil. We also used the Winter Labels stamp set to complete the picture.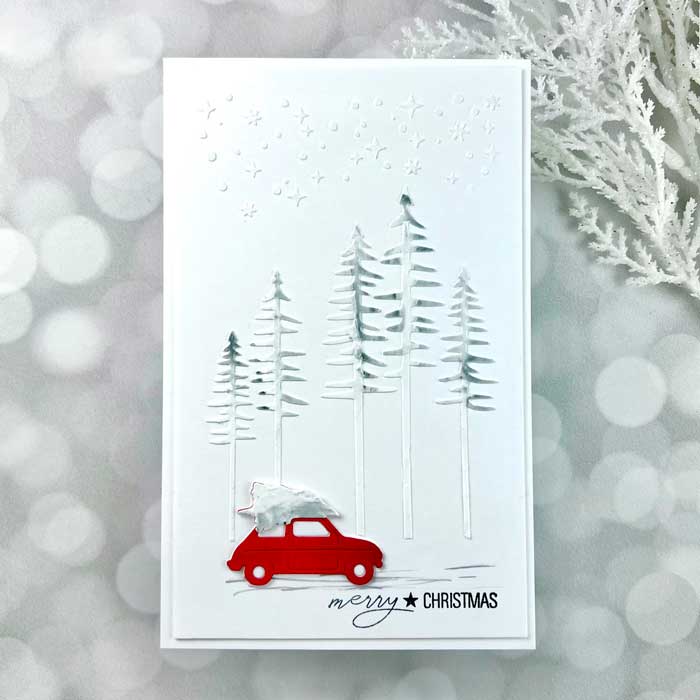 This concludes our winter series from Simply Graphic for today. We hope you enjoyed it and will visit us on our website. You can view all the new items in the supply list below. Or you can go directly to the website to see all the Simply Graphic items available. Click here to go there now.
Thanks for joining us with our Winter Simply Graphic fun! ♥
New Simply Graphic Winter Goodies: