Hi there,
As promised, we are featuring a fabulous card design by Heather Telford. She is using a new stamp by Penny Black called Rose Garden. Isn't it gorgeous? Check out her background and coloring of the flowers. They are all colored with Inktense colored pencils and they are magnificent! Read how she does it, then pop over to her blog for oodles more inspiration!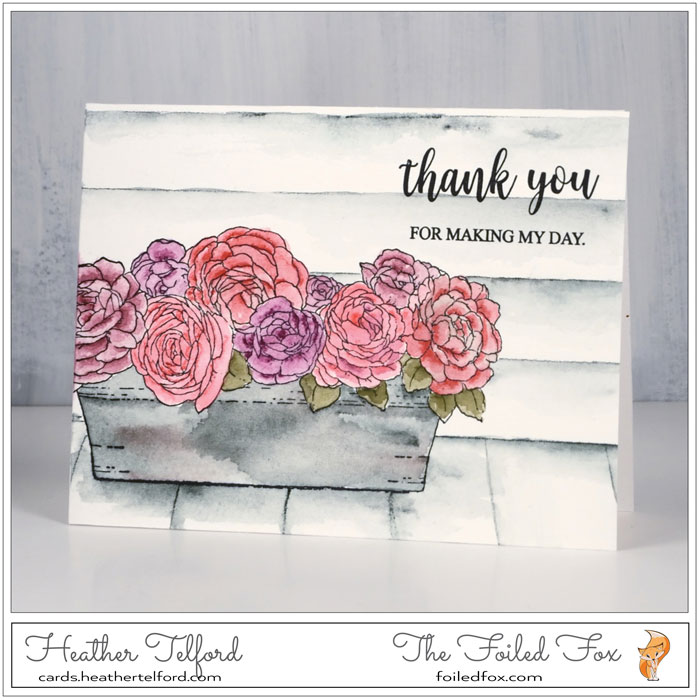 Hi, my artsy crafty friends; are you longing for spring like I am or watching it happen right outside your window? Either way, you might like the blooms I have to share with you today. Penny Black has a new release so they are popping up here in the Foiled Fox store!
I think this planter pot is a sweet stamp with oodles of possibility. I chose to try it with the Inktense pencils that so many of you love. Inktense pencils and blocks are permanent once dry so it is possible to blend, dry, then add another layer without diluting the first layer. Some watercolors are not permanent so they blend with subsequent layers applied. I was happy to see how easy it is to 'paint' with these pencils. Often when I work with watercolor pencils I hold the pencil in my left hand and a paintbrush in my right and pick up color from the pencil with my wet brush. Occasionally I color directly on the paper then blend but usually, I use the 'pencil as palette' method.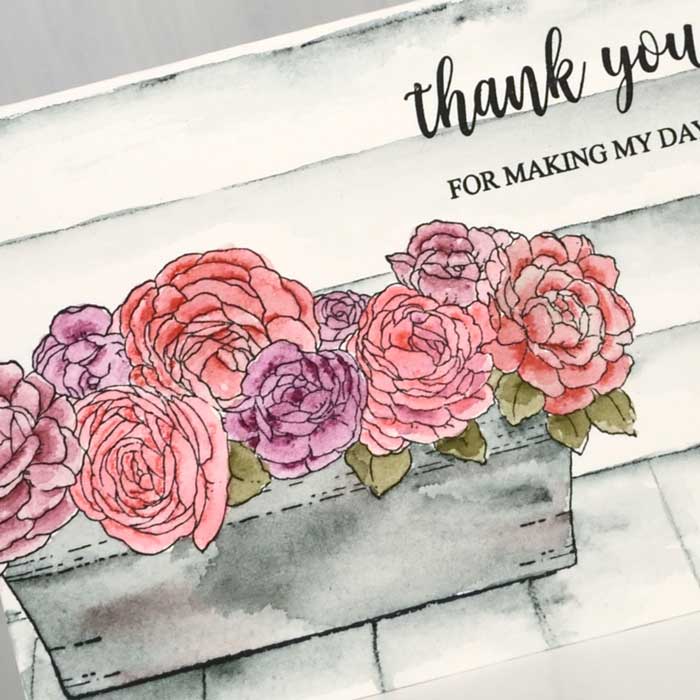 I stamped the roses on cold pressed watercolor paper in Versafine Clair nocturne ink. I picked out four Inktense pencils in red/pink tones and painted each rose in one color starting with a pale wash then gradually adding more of the same color to build up shadows around the petals.I painted the leaves in green again adding a second layer for extra depth. The planter pot is painted with charcoal grey and bark Inktense pencils. I was rather happy with the combination of these colours which I chose randomly. I wanted the planter to look a bit like galvanized iron. I probably should have done some swatching or testing before using these colors; the fact that they work so well is luck not planning!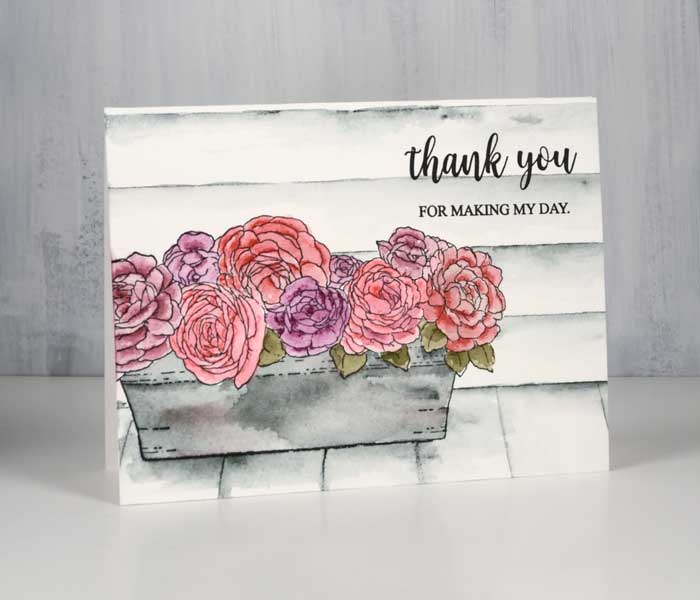 To create the look of wood paneling in the background I ruled some lines with the charcoal Inktense pencil then blended the lines with a paintbrush and water. To ground the tub of roses I ruled more lines to look like a table or bench and again blended between the lines and painted shadow around the planter.
To finish off the card I added a sentiment from the new 'PB 'grateful sentiments' set in Nocturne ink. I love sets like this one; there are two large words and a whole bunch of phrases that co-ordinate. So many options!
Thanks for joining me today; I hope to be back soon with more floral goodness to inspire you.
Learn about Heather: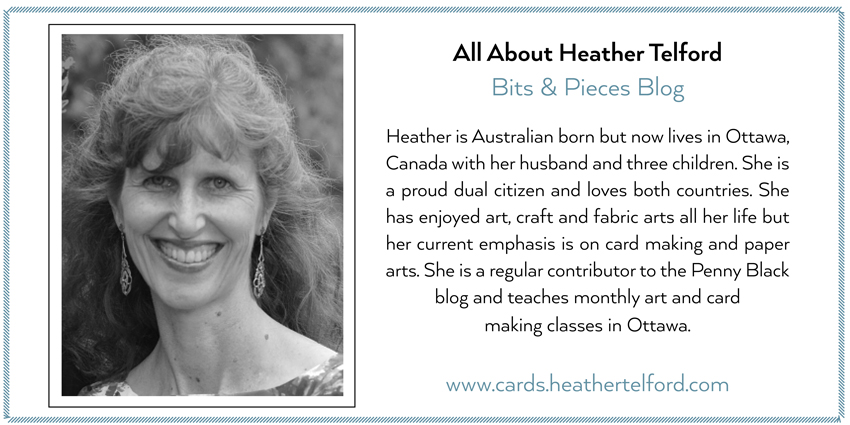 Supplies Used: