Hi Crafty Friends,
I am back with a simple card design using one of my very favorite dies and accompanying stencil by Alexandra Renke. This Magic Butterfly die is so intricately made that it cuts delicate design lines to make it extra special.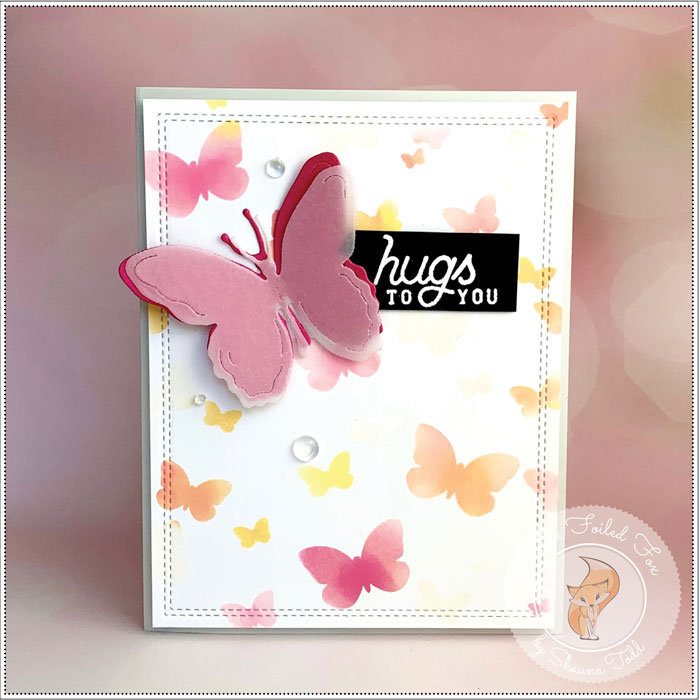 This design starts with a Koh-I-Noor Bristol paper panel and the Renke Butterfly stencil. With the panel lightly taped down in a few spots on my work surface, I laid the stencil on top and secured it with washi tape too.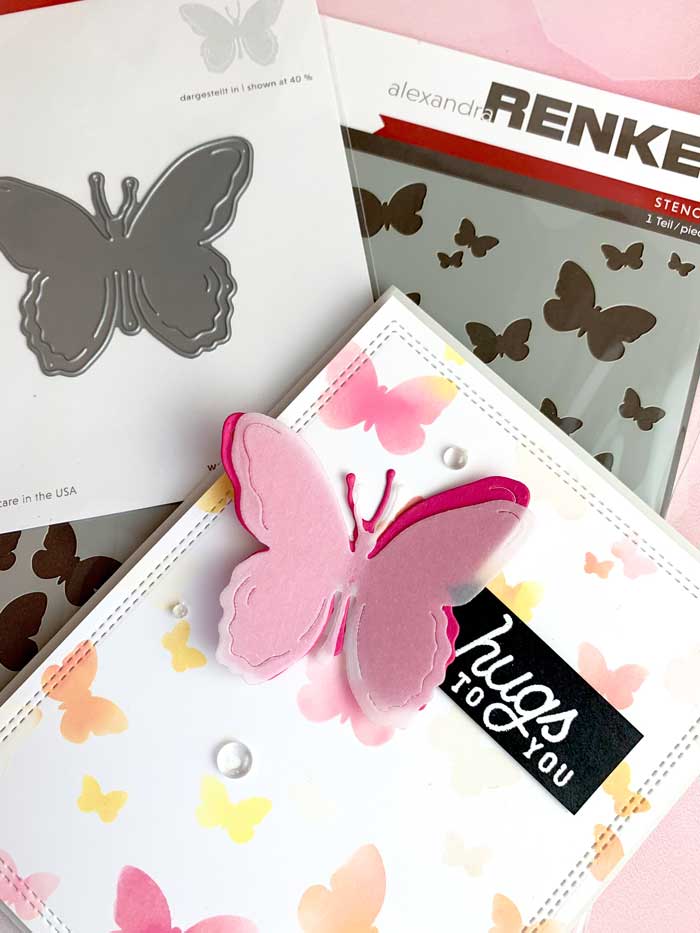 Using a few distress oxide inks, I blended ink onto the stencil, one butterfly at a time, one color at a time. The colors I used were: Worn Lipstick, Picked Raspberry, Squeezed Lemonade, Scattered Straw and Dried Marigold. To get the variation of color in the butterflies, I would first blend on a light base color and then lightly highlight it in spots with a darker color, such as Worn Lipstick first and then Picked Raspberry. Also, if you look closely you will see that I used Lawn Fawn's Yeti white ink too. You will see that it has a slight bit of color. This is because I purposely didn't clean my blending brush entirely before tapping it in the white ink, transferring faint bits of color, along with the white ink to the butterfly. By the way, I didn't color every butterfly on the stencil.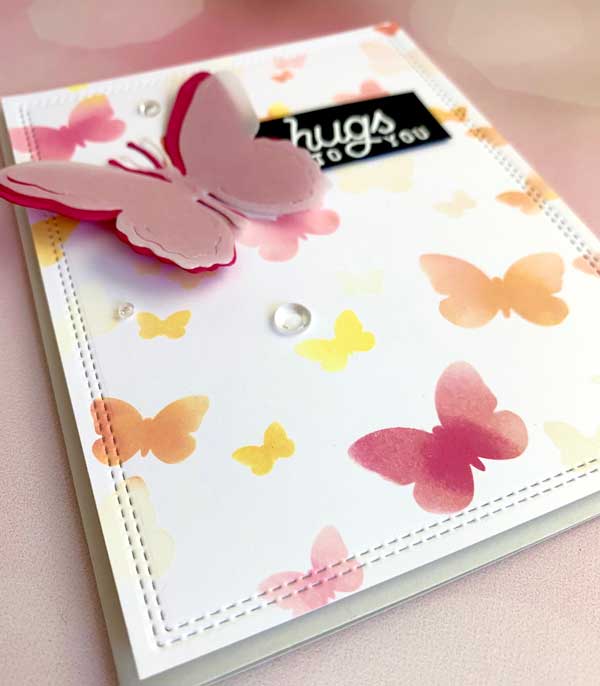 Once the panel was done and dry, I added the stitched lines with one of Lawn Fawn's Just Stitched Double Rectangle dies. I also cut a Fuschia pink butterfly and a vellum one, and heat embossed with white embossing powder the sentiment. This beautiful sentiment is from The Stamp Market's Lovely Labels stamp set.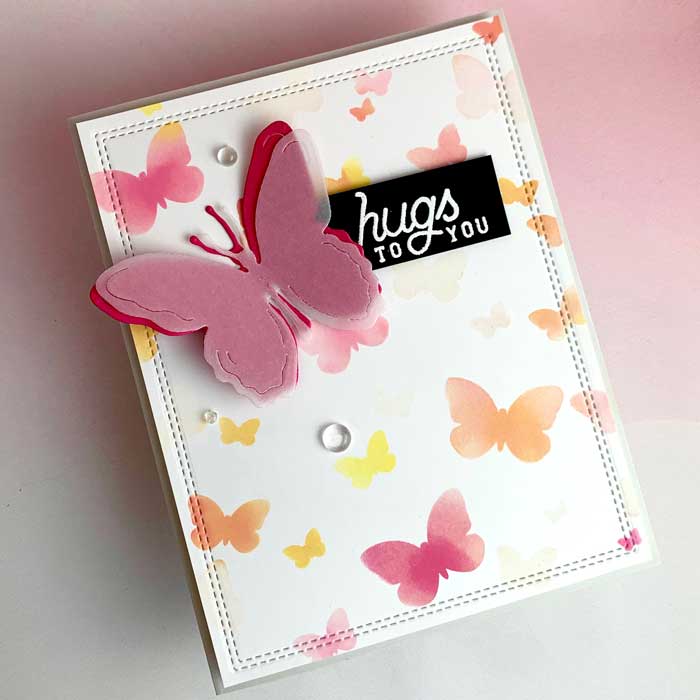 Once all the elements were done, it's time to put it all together. I added foam to the back of the butterfly panel, then adhered it to an Antique Gray card base. The two butterflies were layered with micro glue dots and then pressed onto the top of the card. Next, the sentiment was added with some foam tape and a few of The Stamp Market's new droplets were added, again with micro glue dots. And VIOLA! it's done.♥
Goodies Used: