Hi Crafty Friends,
We hope you had a lovely weekend and are ready to feast your eyes on a beautiful card design by Heather Telford. Heather has masterfully used distress stains and the Filled In Florals stamp set by Concord & 9th to create this design.
Check out all the ins and outs below then pop over to her blog for tons more inspiration and ideas.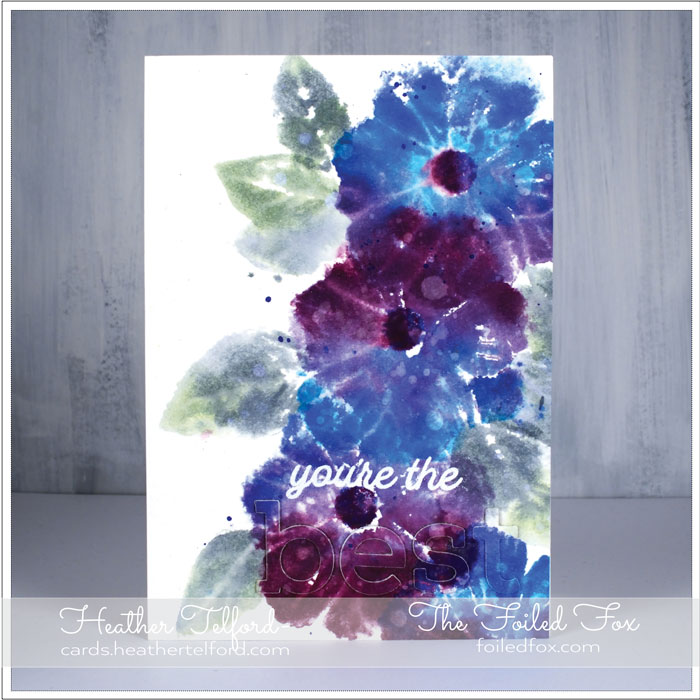 Hi there, I am always happy to share a card with you on the Foiled Fox blog and today's card is full of my favorite colors. I've been reaching for my distress inks lately and neglecting my distress stains. I love the loose look I get with the distress stains so I pulled them out for my first card with the new 'filled in florals' card from Concord & 9th. This set coordinates with the 'fine line florals' set but I didn't incorporate it into this card.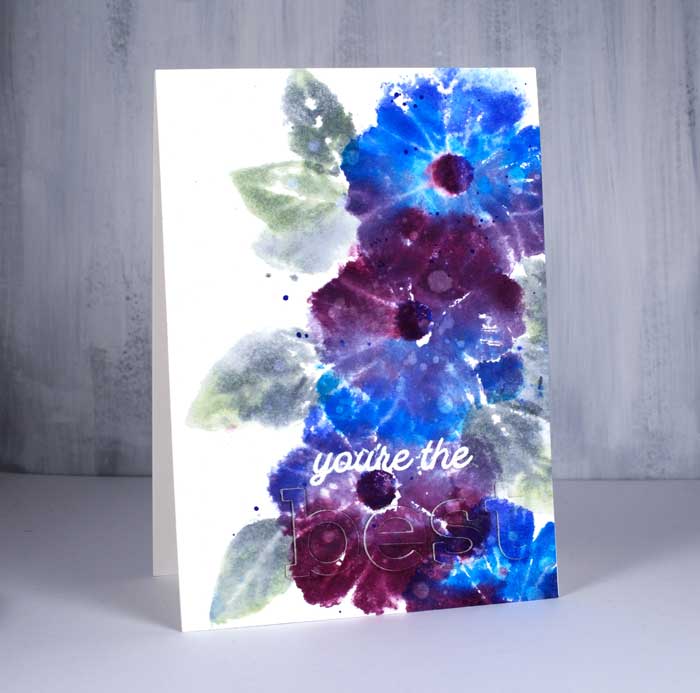 I used my stamp positioner but you could work with an acrylic block as the stains move and blend on the paper anyway and precision stamping is not essential. I worked on hot pressed watercolor paper and used the large flower stamp from the set. I swiped salty ocean distress stain across a third of the flower stamp, stamped it, wiped it off then applied blueprint sketch stain across the middle of the stamp and followed the same process before applying dusty concord stain and a spritz of water to the last third of the stamp. If you are applying stain with a brush you wouldn't have to do it in three steps you could just paint the three stains onto the flower then stamp. (I was using stains with daubers and I didn't want to contaminate one dauber with another color). I moved the watercolor panel and repeated the process a second and third time adding seedless preserves stain to the mix because, why not, it's beautiful! It is a large card so I had room for part of a flower off the edge at the bottom. I switched from stains to distress inks to stamp the centers of the flowers and used blueprint sketch and seedless preserves for a variegated look.
With all the flowers stamped I switched to the small leaf stamp and used an acrylic block to stamp it here and there in bundled sage and iced spruce stain. I dried the panel before adding a bunch of water drops over the top of flowers and leaves. I let the water sit for half a minute or so then absorbed it with a paper towel which left pretty watermarks. To finish off the design I splattered a bit of bundled sage and blueprint sketch stains sparingly over the panel.
I decided to keep the sentiment subtle as I didn't want to cover the flowers. This is what happens to people who don't plan out their cards first, they never know where to add a sentiment! I used the new simple serif alphabet dies from Concord & 9th to cut the letters b e s t from the bottom of the panel and cut three more of each letter from blank watercolor paper so I could stack the letters. I used my magnetic 'Staytion' to line up all the four-letter dies before I cut them out, otherwise they would not be looking so neat and tidy! I did a little stamp surgery on one of the sentiments from the 'filled in florals' set so I could stamp just the words 'you're the' in Versamark ink then emboss in white powder.
Thank you for joining me on the Foiled Fox blog today. I had a lovely time playing with new stamps, dies and old favorite colors.
Learn a little about Heather: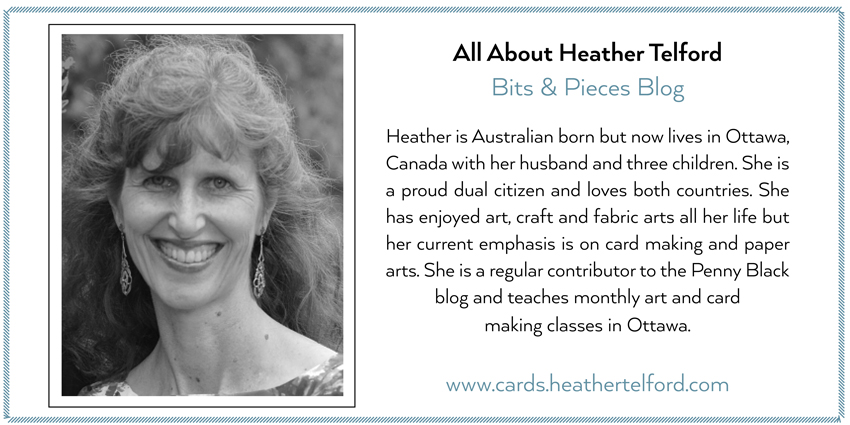 Goodies Used: