Hi Everyone,
We are so excited to have Heather Telford visiting with us again. Heather is sharing a project using Brusho dry watercolor paints. If you have seen her work, then you know that she is a master at getting magical results from her Brusho paints.
Check out her latest project below. It is sooo cool how she uses the My Favorite Things Cheesecloth background stamp and Brusho paints. It creates an AWESOME result!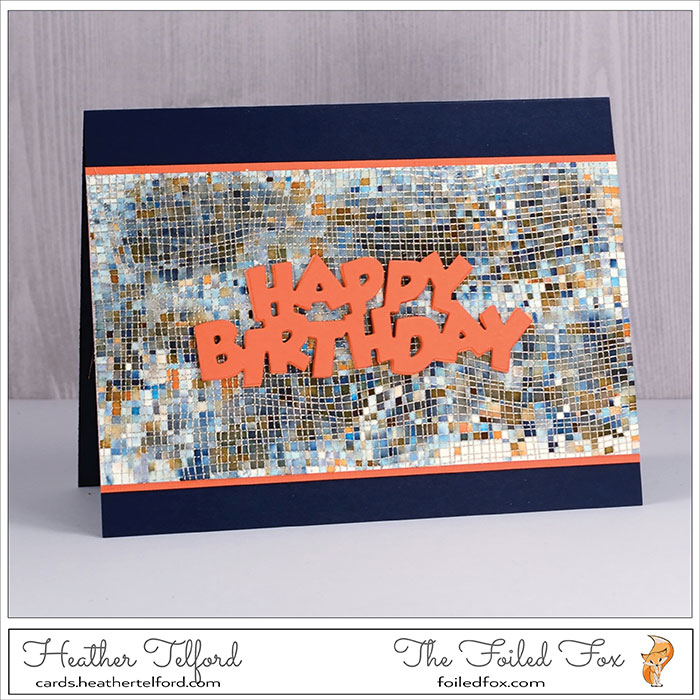 Hi, my artsy crafty friends. I'm so glad you are joining me here on the Foiled Fox blog today. I have a very straightforward card which totally relies on the magic of Brusho! Black Brusho to be precise. I love Brusho paints for several reasons, one being the way one paint color is made up of several different color powders. It is that feature that makes this card so eye-catching.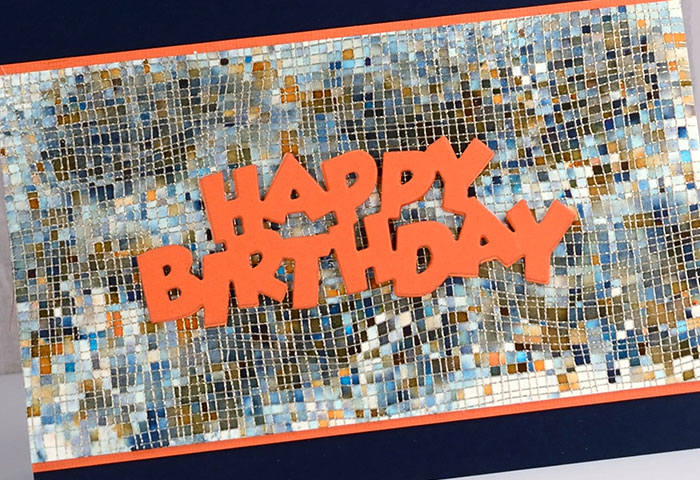 I stamped the My Favorite Things 'cheesecloth background' stamp with Versamark on hot pressed watercolor paper then embossed with platinum powder. I taped the panel to a firm surface then sprinkled black Brusho powder over it. I did not sprinkle much because I know, I can always add more. I spritzed the panel lightly with water and began watching to see the paint powder activate. To get all the different colors it is necessary to be patient, if I had added too much water I would have flooded over the top of the embossing causing the individual colors to blend together rather than stay separate. Where a little more paint was needed I did a tiny sprinkle then spritz but I thought it was better to stay with blank sections than lose the distinct blues, oranges, browns, greens, and black.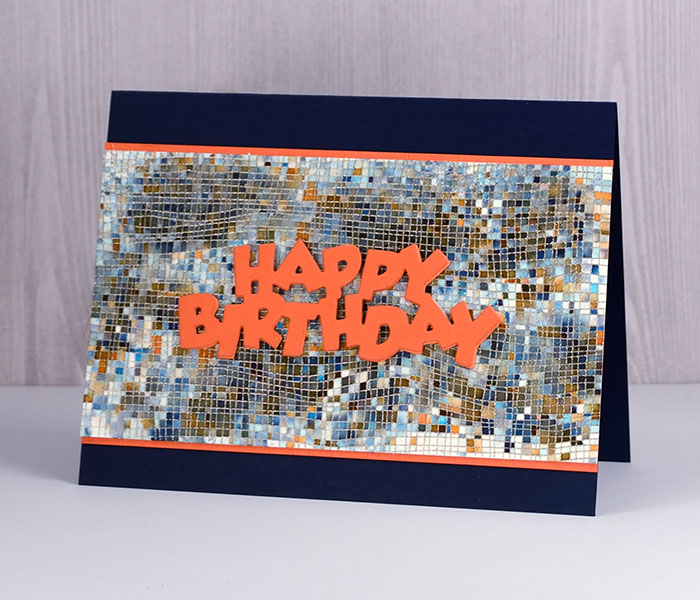 It wasn't until I had let it dry that I chose to frame it with some orange cardstock, add a stacked die cut sentiment also in orange and attach it to a dark blue card base. The orange seemed to be a prominent color to feature and dark blue matched better than black even though I had used black Brusho. The sentiment is cut using the Penny Black 'birthday' die.
I am wondering whether you have neglected your black Brusho because you didn't really want something as dark and dull as black on your cards. I think you need to pull it out and give it a try. Thanks for dropping by today.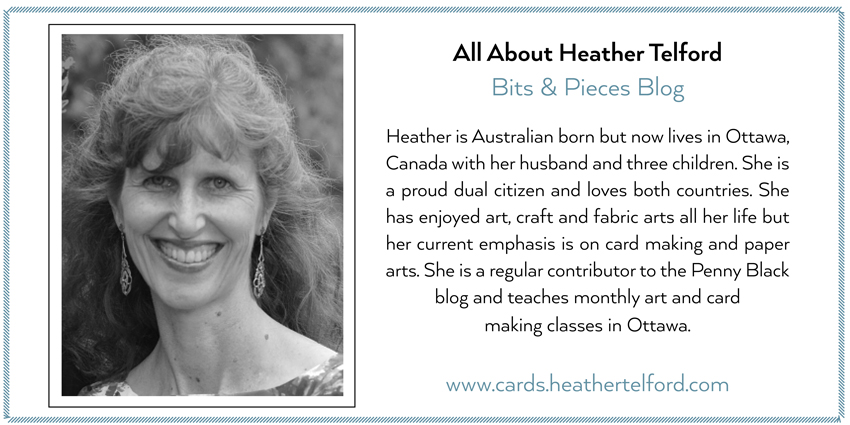 Supply List:
My
Favorite
Things
Cheesecloth
Background
Stamp

Penny
Black
Happy
Birthday
Creative
Dies

Brusho
Crystal
Colour
Set

Hero
Arts
Platinum
Embossing
Powder

Arch
Hot Press
Watercolor
Paper

Circus
Peanuts
Heavy
Card
Stock

Bazzill
Blueberry
Sour
Cardstock
VersaMark
Watermark
Ink Pad