Hi there,
Today we have a whimsical circus card to share. It is created using one of My Favorite Things newest stamp and dies set, The Greatest Show. This stamp and die set is filled with adorable circus animals, circus tent, and sentiments. Check out the video (see below) to show you how it all came together, especially the bear as he glides back and forth on the high wire!
One more thing before we get on with the show… Our Mid-Summer SALE starts today. Check out all the details below!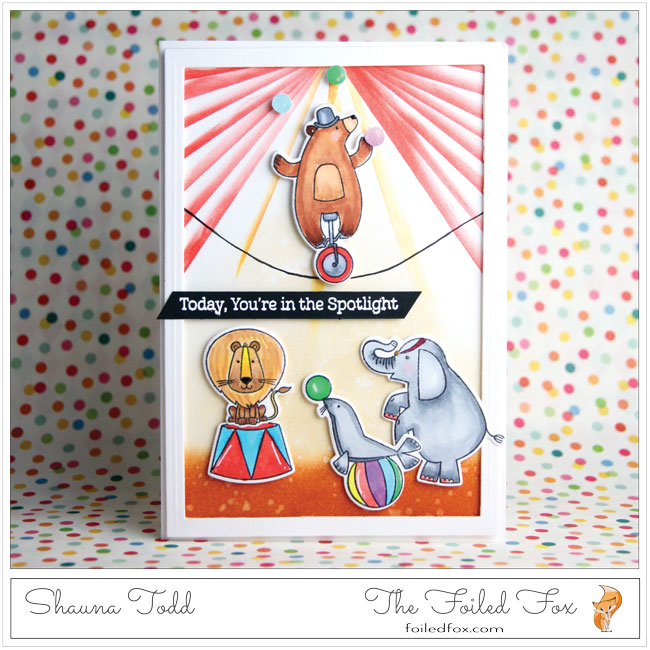 View the video below by clicking on the arrow. It will walk you through all the details!
The card was made using the My Favorite Things The Greatest Show stamp and die set with some Copic coloring and distress inks. Here are a few close-ups and a Copic Marker coloring guide.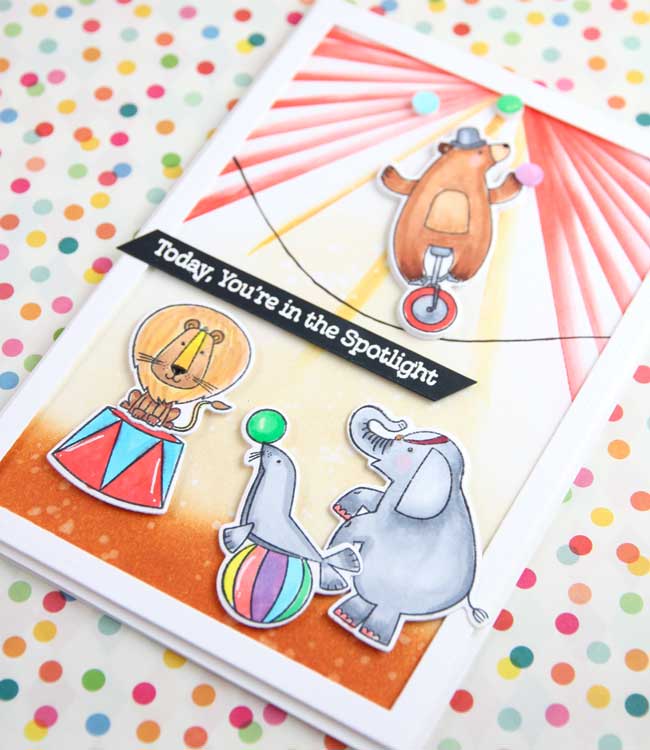 The circus animals are accessories are all colored with Copic sketch markers. The copics give a bright and colorful feel to the circus critters.

The card background is created with distress inks: Candied Apple, Antique Linen, Rusty Hinge, and Wild Honey. You can use distress or distress oxides interchangeably.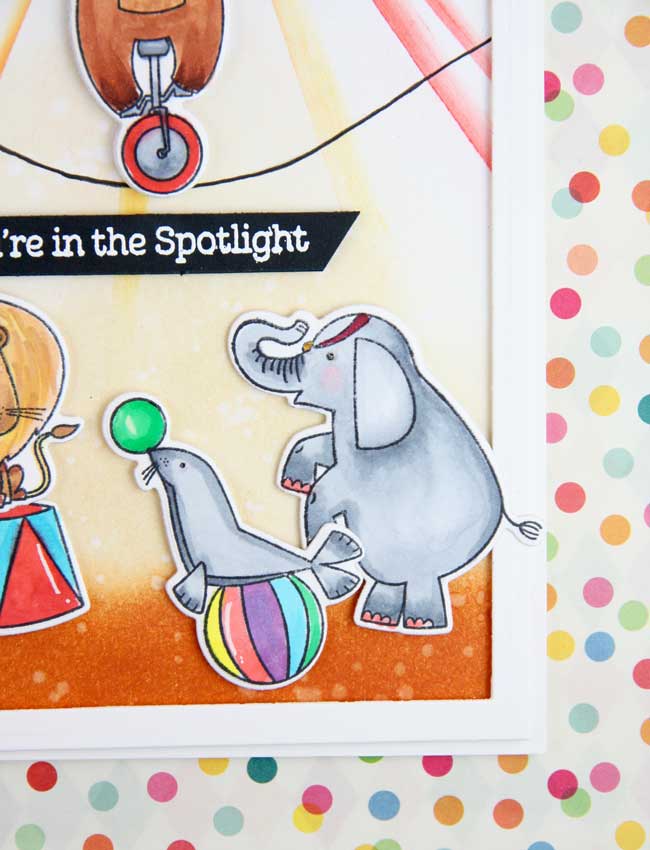 A simple frame was placed over the card front to give a finished edge, then black gel pen and IrRESISTible Pico Embellisher was added to give a glossy look to the eyes, noses and balls.
We just love how the bear rides the high wire all the while juggling colorful balls, with the other animals doing their part too!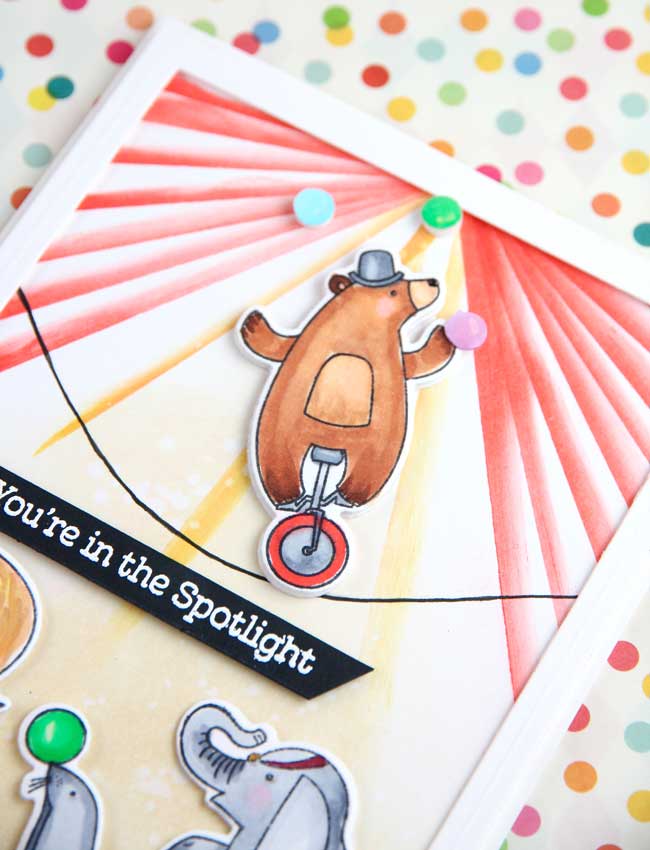 We hope you have enjoyed this project. We had great fun making it ♥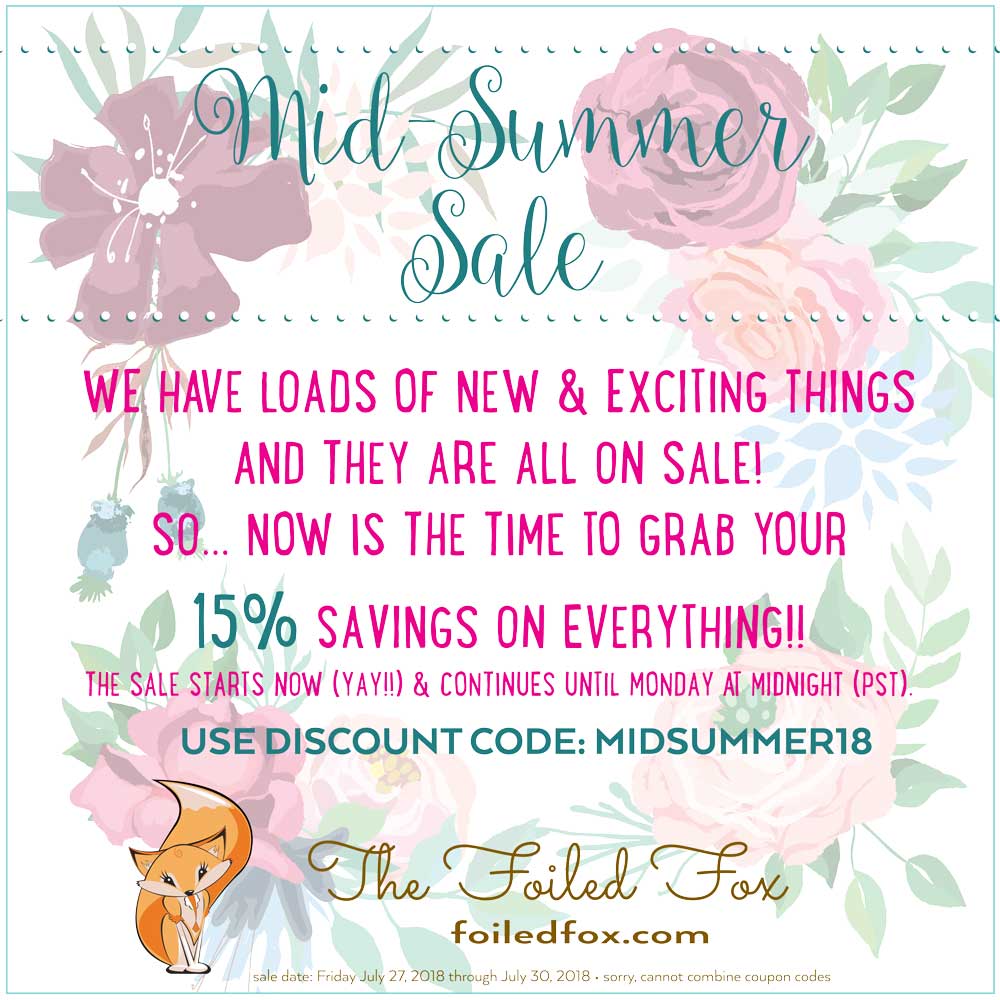 Goodies Used: