Hi Everyone,
We are always so excited when Zinia of Abstract Inspiration visits us. Her projects are always sooo creative, fun to do and beautiful.  In this project, those luscious colors just jump off the page.
See how she creates a different look from the flower stencil and be sure to check out her how-to video!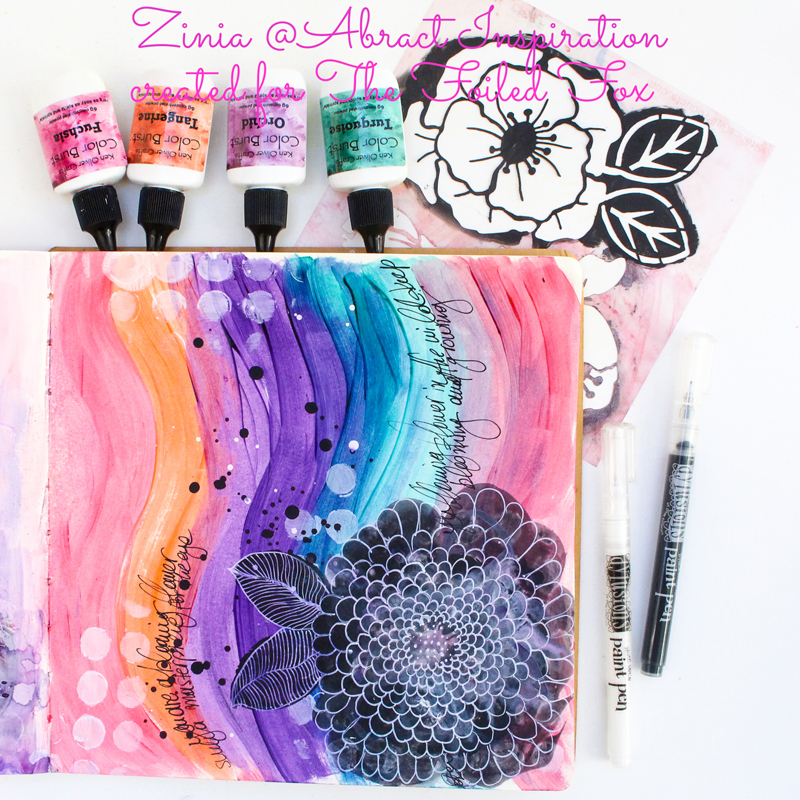 On this project I used once again the Ken Oliver Color Burst watercolor powders. Like I did in my last spread, I mixed the powders with some gel medium to create my DIY transparent acrylic paints and play around.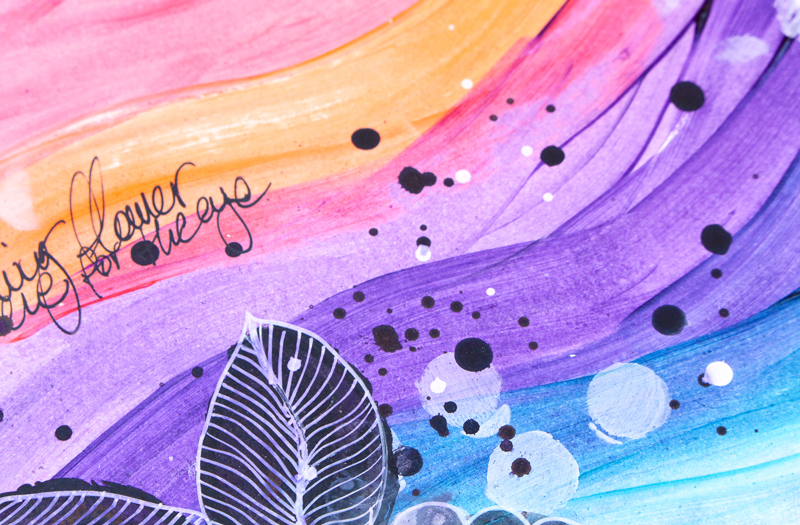 This time I used the paint on a bare surface and used multiple layers to build up the colors. I used rough brush strokes to add more texture to the background and filled the whole things with wavy lines.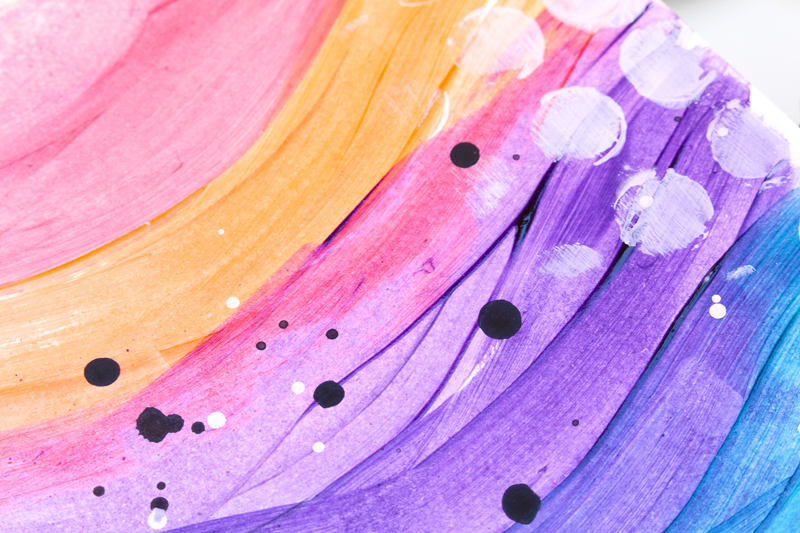 Once the background was dry, I went in with a polka dot stencil and used some white gesso through it. Then I grabbed my favorite floral stencil and I brushed through it some black gesso.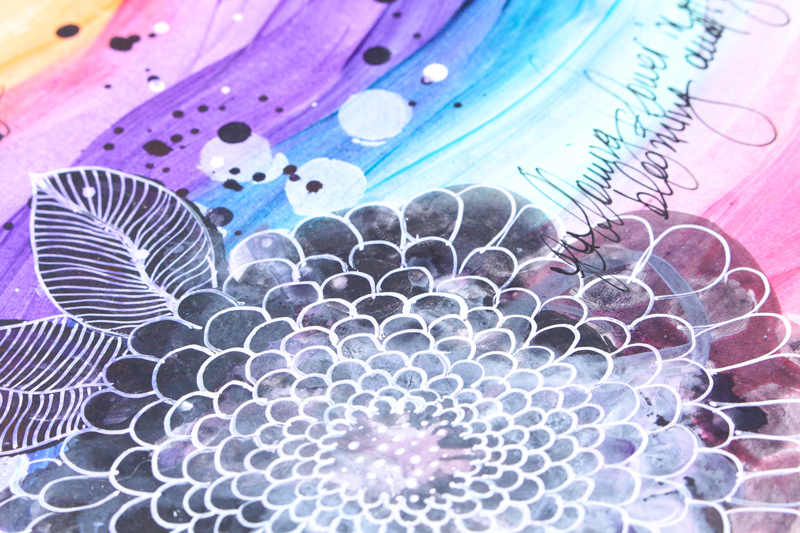 When I lifted up my stencil, I kept working on the flower, adding more petals and editing the shape a bit to keep things fresh. I really love this stencil and I use it very often but I don't want all my pages to look the same. That's why I try to edit the design a bit.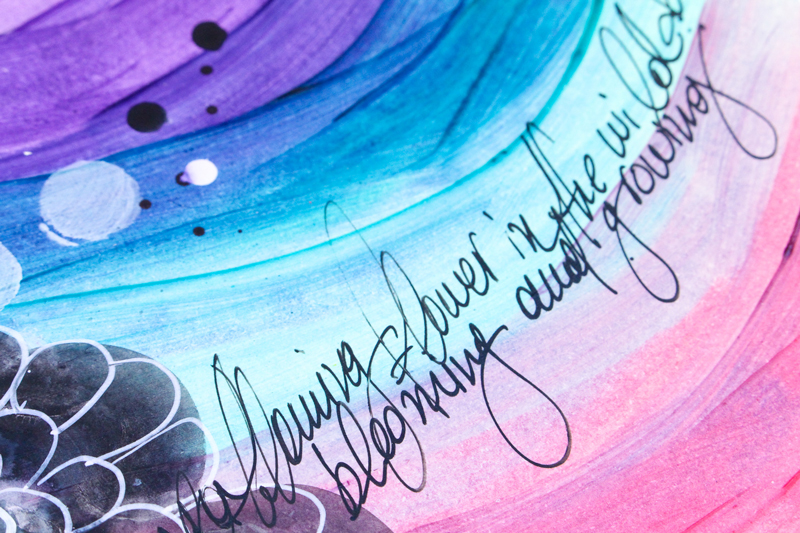 I kept building up the flower by mixing in some white ink to create some color variation. Once I was happy with the way it looked, I let it dry and added some final details with my favorite Dylusions paint pens.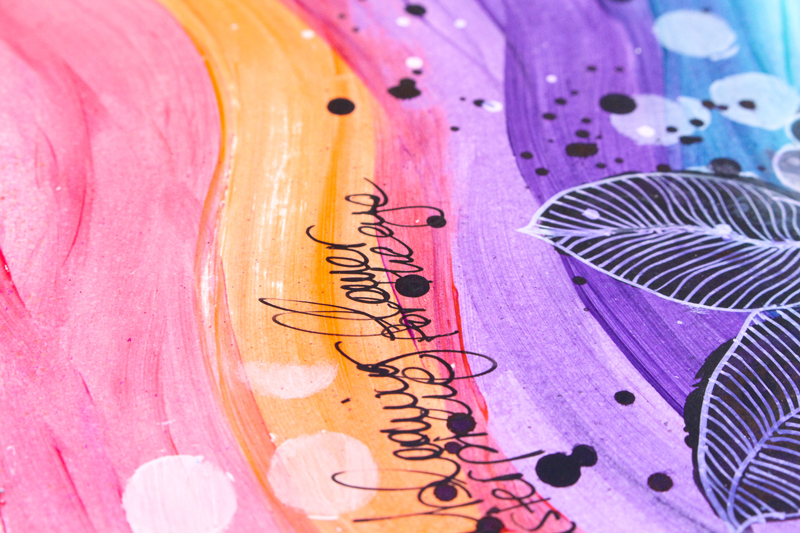 Thanks so much for joining me today. Please take a minute and watch my video. You will see in detail how to create your own!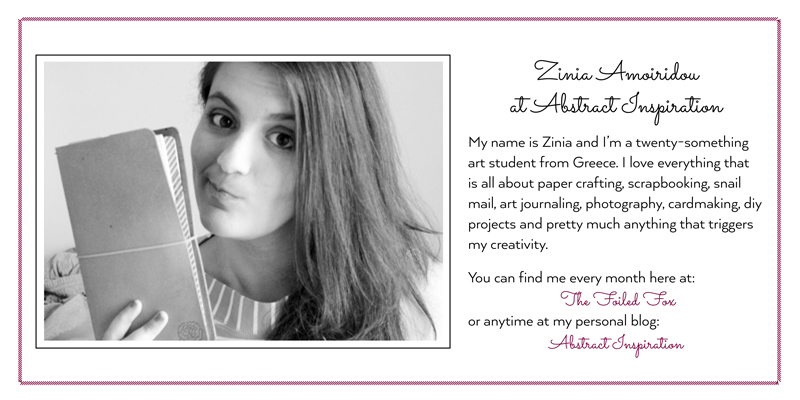 Supply List:
Dylan
Reaveley's
Art
Journal

Stencil
Girl
Woodcut
Roses
Stencil

My
Favorite
Things
Jumbo
Polka
Dots
Stencil

Dyan
Reaveley's
Dylusions
Paint
Pens

Ken Oliver
Orchid
Color
Burst

Ken Oliver
Fuchsia
Color
Burst
Ken Oliver
Tangerine
Color
Burst

Ken Oliver
Turquoise
Color
Burst

Ken
Oliver
Carribbean
Brights
Color Bursts

Dina
Wakley
White
Gesso

Dina
Wakley
Black
Gesso

Dina
Wakley
Soft
Gel
Medium
Dina
Wakley
Black
Gesso

PIcket
Fence
Distress

10 Well
Plastic
Palette

Ranger
Heat-It
Craft
Tool