Hi Everyone,
We are soooo excited to share this project with you! Zinia of Abstract Inspiration has brought us the most beautiful bouquet of flowers you can't help but fall in love with it!! The bouquet has been created by the rich and vibrant Dylusions Paints, using some new colors and some a little older.
Zinia has also produced a video for you to enjoy so you can see first hand how she created each and every flower.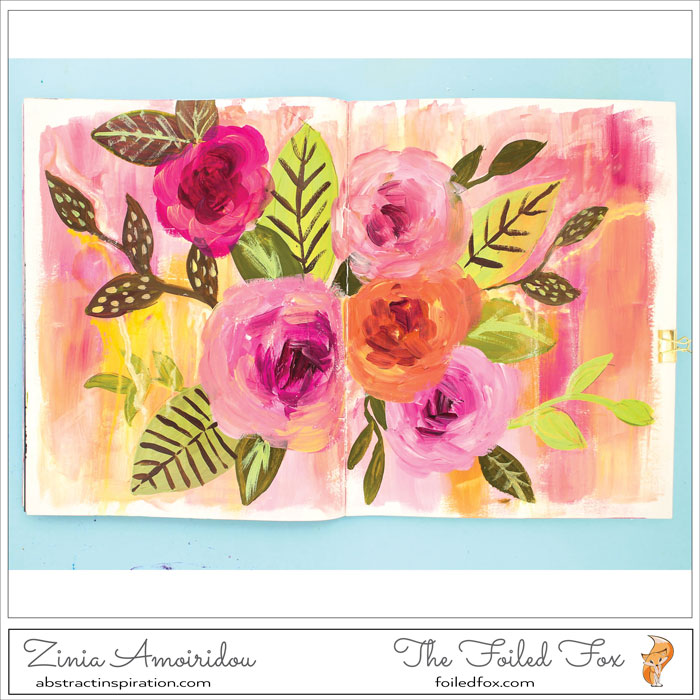 This month I'm diving in the world of Dylusions paints once again and working on a floral art journaling spread. Florals are definitely one of my top favorite subjects to paint and especially after I took the Abstract Florals class from Donna Downey I'm simply obsessed with them!
My first step is to prep my page with gesso. This will help the paint blend beautifully and let the colors pop up. For the base layer of this spread, I decided to roughly cover my spread with color using a baby wipe. This is one of my most favorite techniques to do with Dylusions paints. It helps you fill up big areas with color is less than a minute. In addition, it creates a really dreamy soft blended look.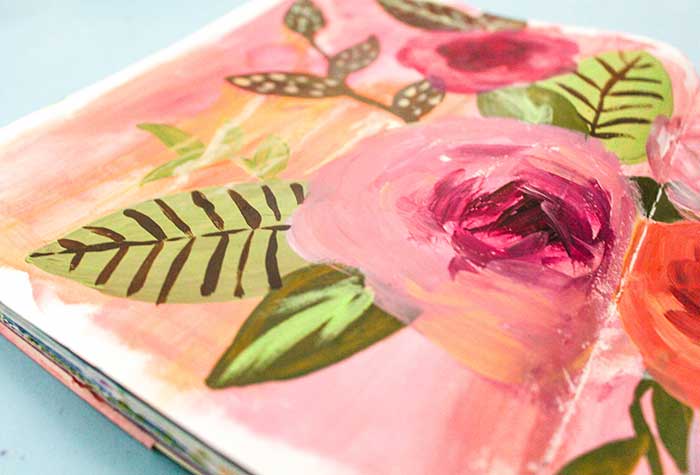 Before I started painting my bouquet, I did a very rough sketch of my composition. I don't always follow that initial sketch but it's really helpful to get started. I mixed a few different shades of green on my palette cause I wanted my leaves to look different. I played around with different shapes and colors. Adding a small touch of Pomegranate Seed in your green mix will create a lively brown color that looks like leaves during fall.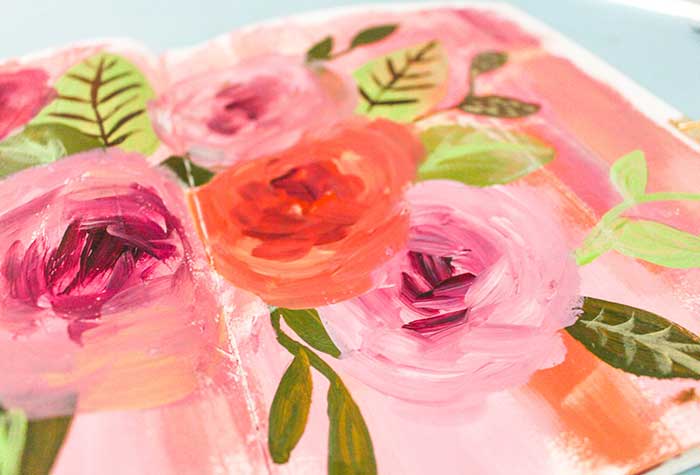 To make the colors of my flowers pop and maintain their vibrancy, I started with a layer of white paint. That covered up some of the background and gave a more neutral base for the bright pink and orange mixes I used later on.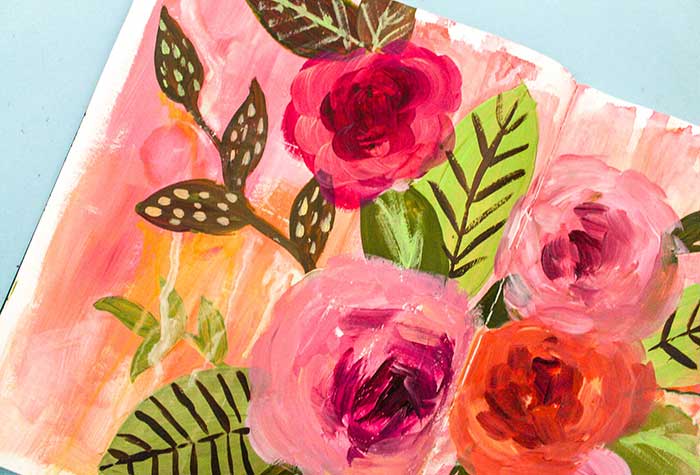 You don't really need to be a master painter to create a similar spread. The leaves are simple oval shapes and the flowers are just some messy curved lines in different colors. To give the impression of depth on my flowers I use rich and vibrant colors in the middle and then I soften them up with lighter shades for the outer petals. The key is to work with short and loose brush strokes. Also, try to avoid over blending the colors. The texture of the brush strokes adds a special detail to those flowers.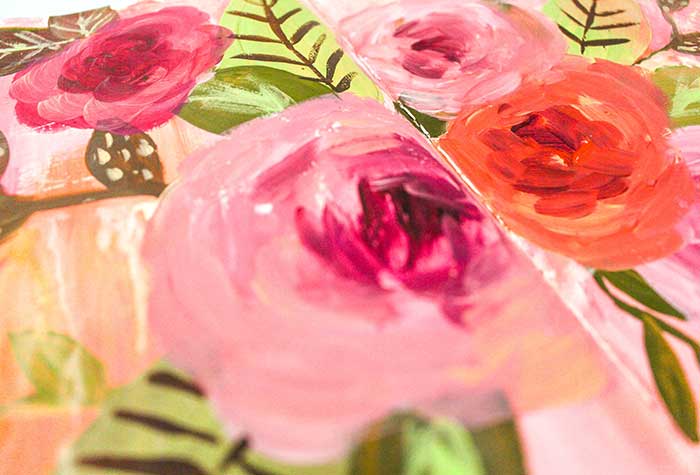 To take it one step further I decided to add more texture to my leaves. I used the same green mixes to doodle some veins and patterns on each leaf. I used contrasting colors that will complement each other while keeping the whole composition balanced.
It was great to be back on The Foiled Fox blog! I hope you have enjoyed it – see you next time, Zinia.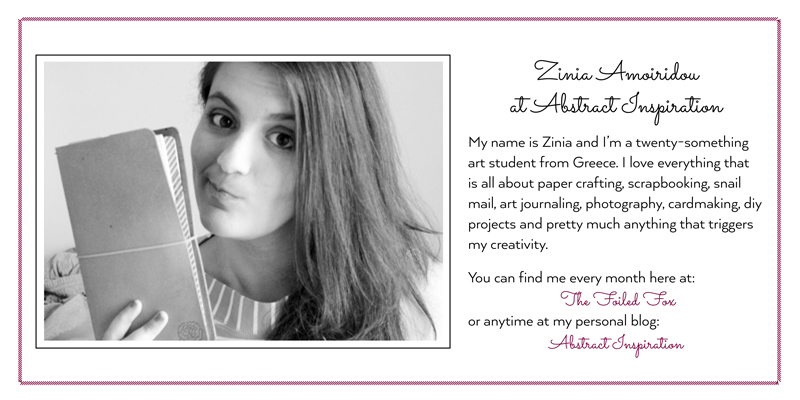 Goodies Used:
Dylan
Reaveley's
Art
Journal

Dina
Wakley
White
Gesso

Dylusions
Peony
Blush
Acrylic
Paint

Dylusions
Rose
Quartz
Acrylic
Paint

Dylusions
Bubblegum
Pink
Acrylic
Paint

Dylusions
Pomegranate
Seed
Acrylic
Paint

Dylusions
Chopped
Pesto
Acrylic
Paint
Dylusions
Mushy
Peas
Acrylic
Paint

Dylusions
White
Linen
Acrylic
Paint

Dylusions
Vanilla
Custard
Acrylic
Paint

Dylusions
Tangerine
Dream
Acrylic
Paint