Hi Guys,
Today we have something super fun to share with you. Rosali @ilovestamping (Instagram) has created the cutest Easter card!  It uses the new Lawn Fawn Pivot Pop-up lawn cut (die). This die makes your project into a cool interactive one. Check out Rosali's step-by-step tutorial. Then, be sure to pop over to her Instagram page. It is brimming with more fun ideas!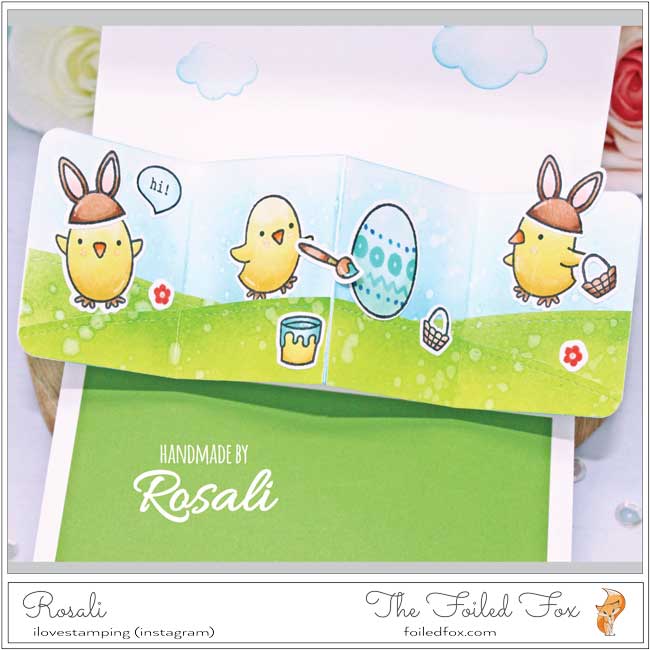 Hi, Rosali here! I am excited that the lovely ladies from The Foiled Fox let me take over their blog again because I have an awesome project to share with you! I hope it's okay if I say so myself lol.
Now, what's so special about today's card? It's an interactive pop-up card with Lawn Fawn's Pivot Pop-Up die! Honestly, it's so much fun to open the card that I almost don't want to send it out! I am still going to but I will probably open and close it another 50 times before it's time … 😀
But let's move onto the card design now, shall we? With Easter approaching oh-so-quickly I decided to make an Easter card and use a springlike color scheme. Here is a pic of the card front: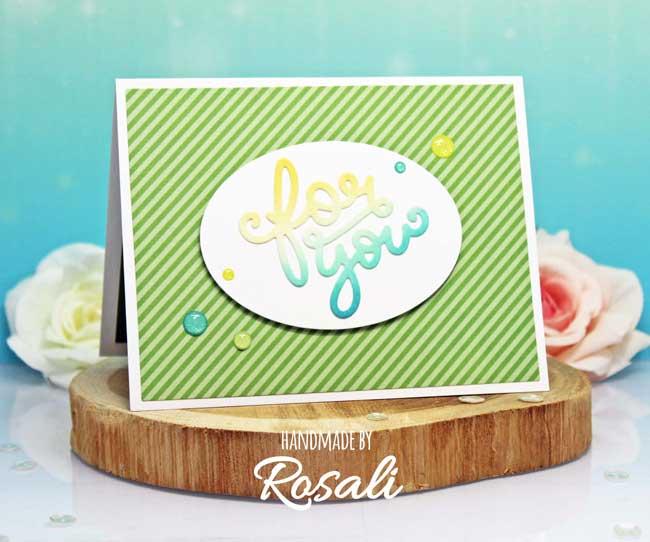 I wanted to decorate the outside of the card yet leave it rather simple for that extra 'wow effect' when the recipient opens it and the pop-up element "jumps" towards her! So I chose a pretty green paper with stripes and the Lawn Fawn For You die as well as an oval die (which reminded me a bit of an Easter egg). To color the "for you" I did some ink blending on Neenah 110 lb cardstock with Squeezed Lemonade, Cracked Pistachio and Mermaid Lagoon Distress Inks. I added some glitter enamel dots in matching colors to finish my outside design off.
For the inside of the card, I first die-cut all the pieces that are necessary to put the interactive element together. I used 80 lb weight here so the cardstock would 'move' more easily. The dies emboss all the fold lines for you and you just have to crease the edges well with a bone folder after die-cutting. I took some pictures for you so you can see which way you should fold the pivot and fold elements and where you need to put adhesive tape. I used a red tape for the photos but you can use any strong tape, for instance, the X-Press It Double-Sided High Tack Tape.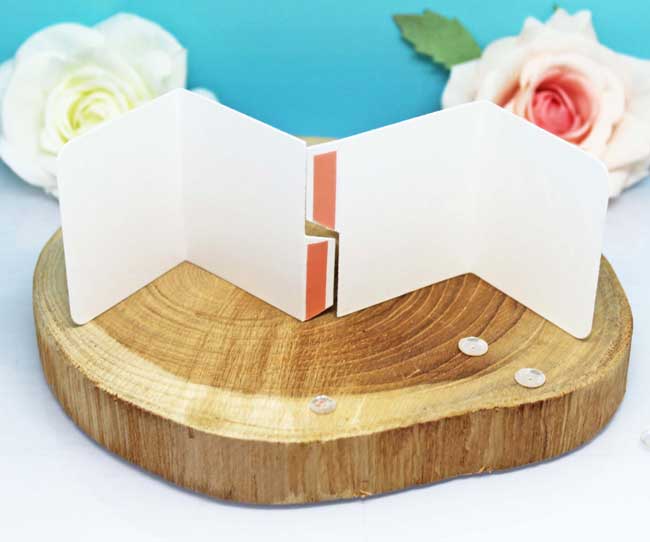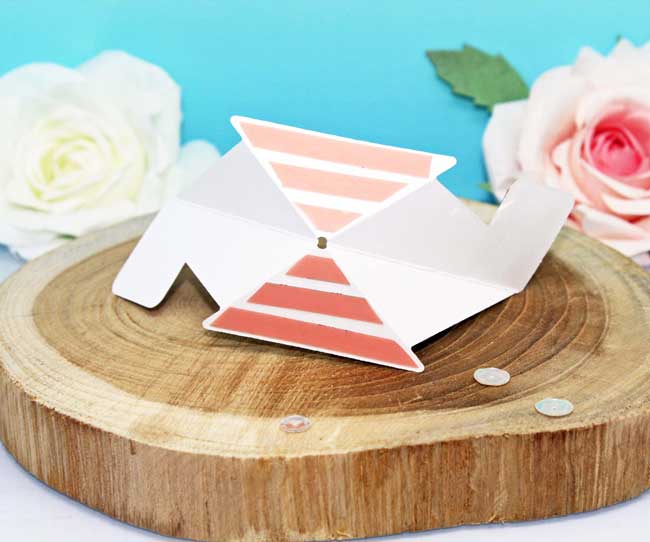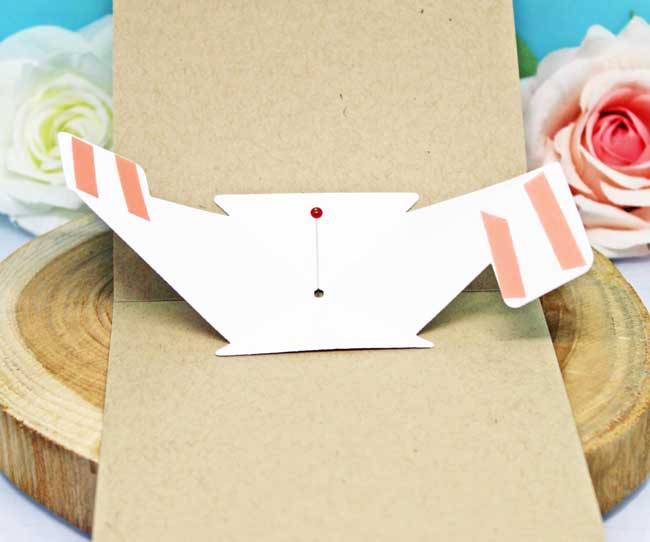 In the last picture, you can see that there is a tiny die-cut hole in the middle of the pivot element. I put a pin needle in there (just for the picture) to make it obvious. The die is made like that so you can line up the hole with the fold line of your card base.
For my little Easter scene, I die-cut both stitched hills that come in the die set two times. I think next time I will only go with one of each to make the 'fold piece' not quite as thick, but thankfully the pop-up still worked with the extra hills! I used Mowed Lawn and Twisted Citron Distress Inks for ink blending the grassy hills and Salty Ocean for the sky.
After I stamped up a bunch of cute images from the Lawn Fawn Chirpy-Chirp-Chirp stamp set I colored them with Copic markers. When placing them onto my 'fold element' I made sure to not put them on any of the folds, at least not the outer two. The paintbrush image is placed over the middle fold but as you will see in the pictures it doesn't harm it. Once I stuck all my scene elements on using liquid glue my card was finished! Yay! The first time you fold and close the card you have to use your fingers to help the folding element along a bit but the more you play with it (open, close, repeat ☺) the better the mechanism works! And finally, here is what it looks like when the card is opened: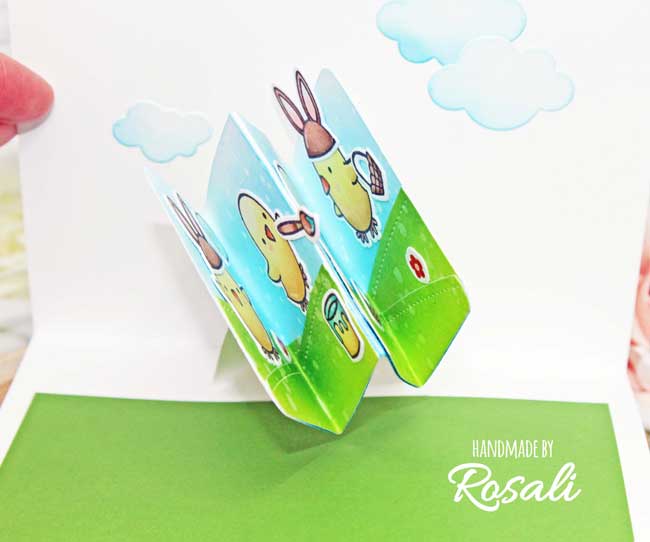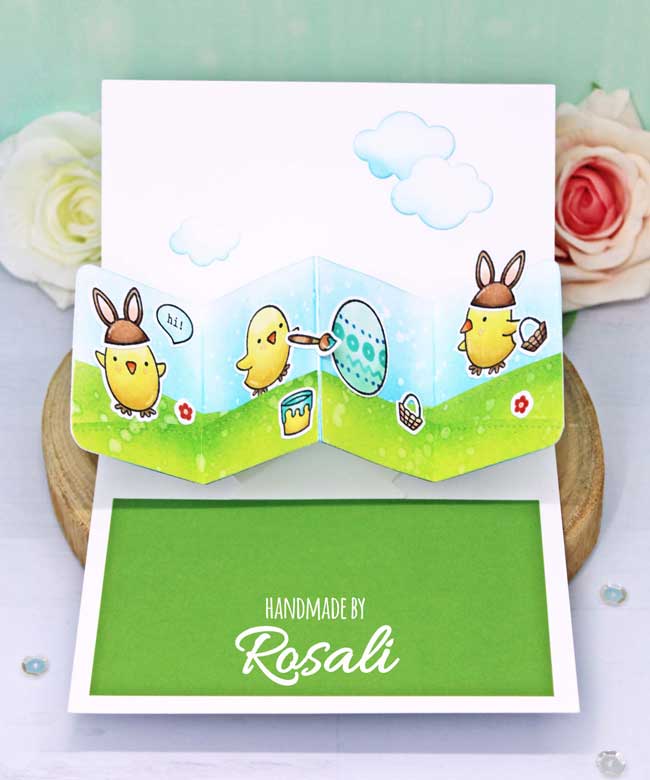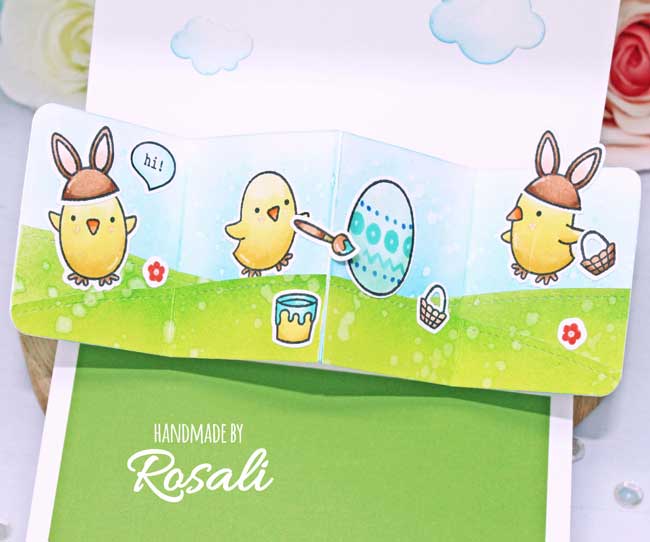 I hope you like this pivot pop-up card as much as I do! Have a great day and see you soon! ♥
Rosali

••••••••••••••••••••••••••••••••
Goodies Used:
Lawn
Fawn
Pivot
Pop-Up

Lawn
Fawn
Chirpy,
Chirp,
Chirp
Stamps

Lawn
Fawn
Chirpy,
Chirp,
Chirp
Lawn
Cuts

Lawn
Fawn
Let's Polka
in the
Meadow

Lawn
Fawn
Large
Stitched
Oval
Stackables

Lawn
Fawn
Scripty
For You
Lawn
Cuts

Multi
Medium
Matte
Doodlebug
Limeade
Enamel
Glitter
Dots

Neenah
Solar
White
card stock

Squeezed
Lemonade
Distress
Ink Pad

Cracked
Pistachio
Distress
Ink

Mermaid
Lagoon
Distress
Ink

Mowed
Lawn
Distress
Ink

Twisted
Citron
Distress
Ink Pad
Salty
Ocean
Distress
Ink Pad

Simple
Stitched
Hillsides

X-Press It
Double
Tack
tape

Ranger
Blending
Tool

Memento
Tuxedo
Black