Hi Creative Friends,
Penny Black has some brand new stamps and dies that we were dying to give a try. To start, we used the giant "YOU" die for our centerpiece, then accompanied it with an adorable hedgehog from the Cheerful Critters stamp set and the Balloons die set for a super fun, but simple, card design that works great for male or female, young, or old!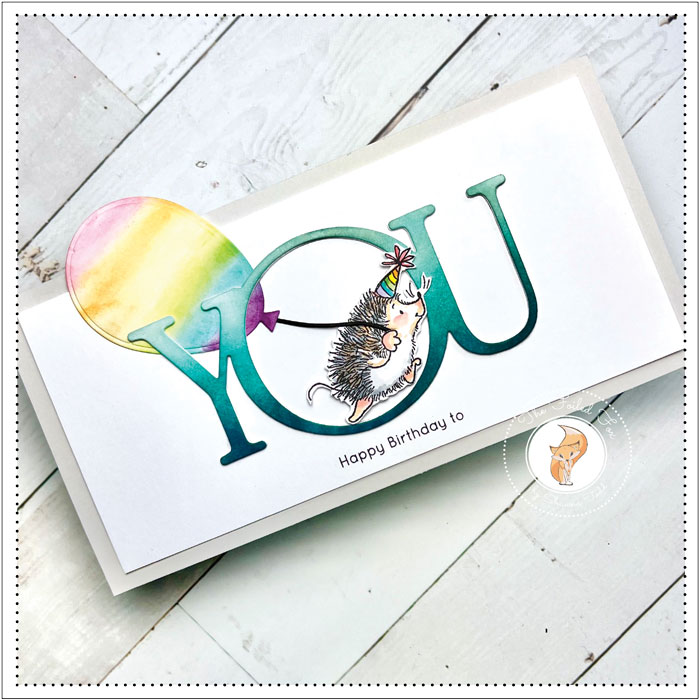 We began by cutting out the 'You" with Bristol paper and two more from heavy white cardstock. The Bristol paper one was colored with a few distress inks using an ink blending brush. We started with a very light layer of Tumbled Glass over the entire 'You" word, followed by Peacock Feathers on the bottom three-quarters, leaving the top one-quarter with just the Tumbled Glass. Then, to darken the bottom, we used Prize Ribbon distress ink.
Once the "You" was completely colored, we stacked and glued the two white cardstock "You's", then added the ink-blended one on top, and set it aside.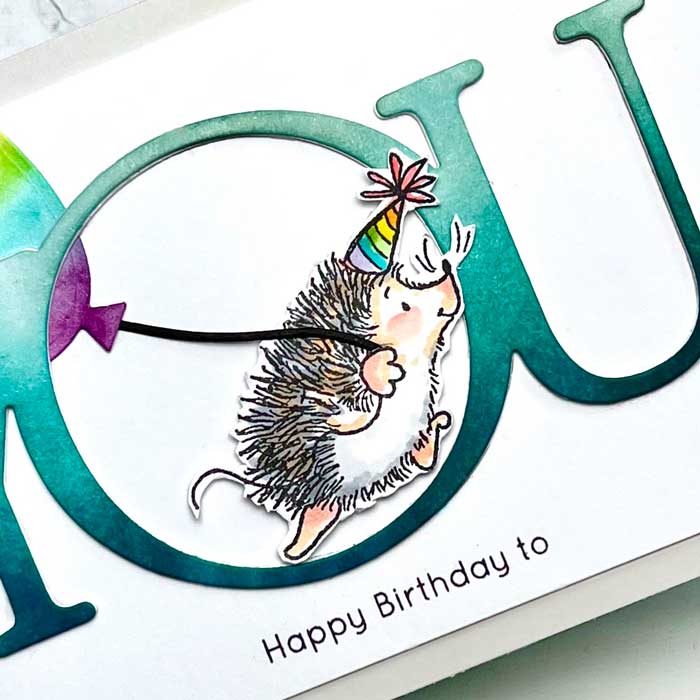 Next, we stamped the hedgehog from the Cheerful Critters stamp set onto a piece of white cardstock using an alcohol-friendly ink like Memento Tuxedo Black ink, then did some very simple coloring with a few Copic markers,
Hedgehog: C1, C3, E21, R20, R32
Party hat: R32, Y38, Y08, YG03, BG45, ANF BV00
When the critter was all colored, we cut it out using a pair of small detail scissors. During the cutting, we trimmed off the balloon since we will be adding a larger rainbow-colored balloon.
The balloon was next. Using the Balloon die by Penny Black, we cut out the smaller balloon from the set using Bristol paper and colored it with a few distress inks. We used a very small blending brush for this job, along with Worn Lipstick, Spiced Marmalade, Scattered Straw, Twisted Citron, Peacock Feathers, and Seedless Preserves distress inks. The balloon string was cut from a black cardstock scrap.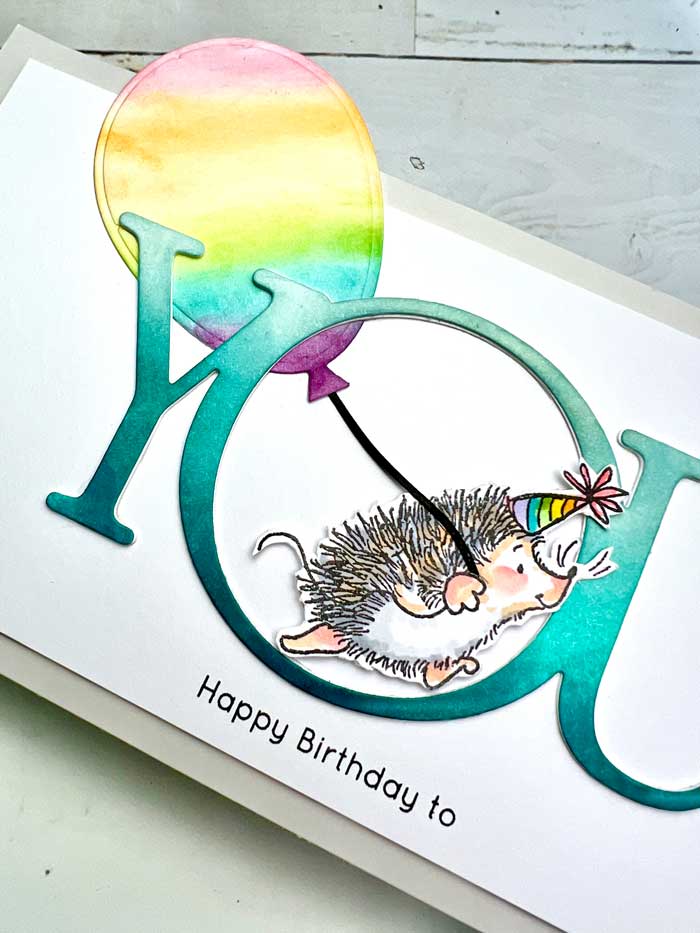 With all the elements done, we started the assembly by creating a slimline white card base and adding an Antique Gray panel on top. A smaller white cardstock panel was cut and a foam sheet was added to the back to give a little dimension. Next, the "You" was glued in place.
To make the 'You" sentiment work, we needed to add "Happy Birthday to".  We did a thorough search through our sentiment stamps stash and found the perfect one in the My Favorite Things All About You stamp set but BB Birthday Buds stamp was perfect too (we put both in our supply list so you could check both of them out!). With the sentiment found, it was stamped onto the card front using Memento Tuxedo Black ink and a stamp positioner.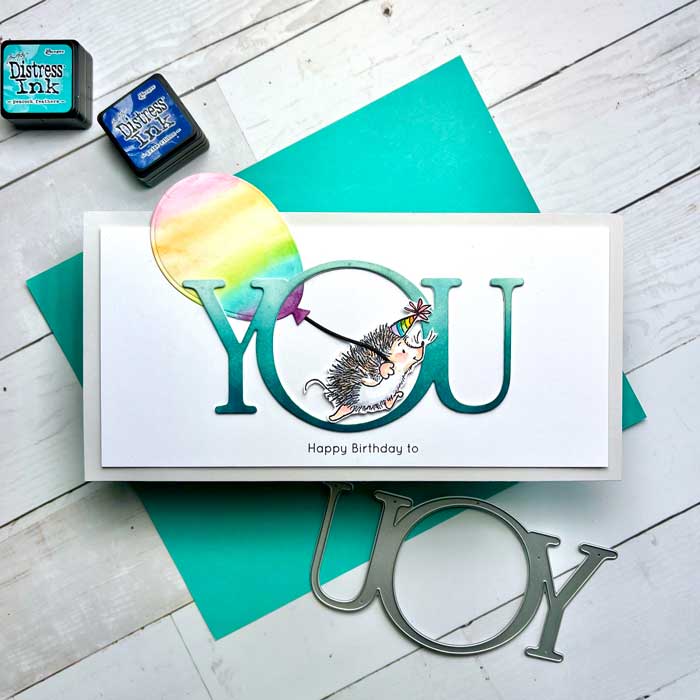 To finish the card, the adorable hedgehog was mounted with foam tape, and the balloon was glued in place.
The card was now done and we were very happy to have a super cute, unisex birthday card ready for the next birthday on our list! ♥
Goodies Used: