Hi there,
We are sharing a brand new video featuring the new Joyous Holiday stamp and die set, and Folky Holiday, both by Papertrey Ink – Ink To Paper. These stamp sets have a ton of awesome holiday elements so you can create a bunch of cards with them. In fact, stay tuned for tomorrow's video for another idea. And, of course, you can always pop over to our blog for more inspiration!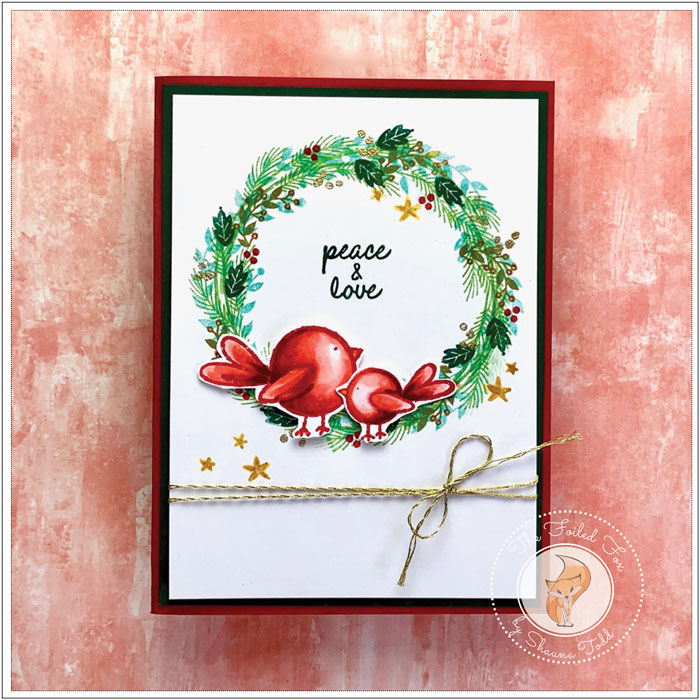 Please take a look at our latest video below.
I hope you enjoyed the video. Here are a few pics to give you a  closer look at the project. It all starts with the A2 Neenah white card stock panel and stamping the wreath using the semi-circle stamp in Joyous Holiday to create the framework for the wreath, then stamping the 'foliage' by using different colors of ink, along with different stamps from the Folky Holiday stamp set. The colors used in this project are all listed in the 'Goodies Used" list below.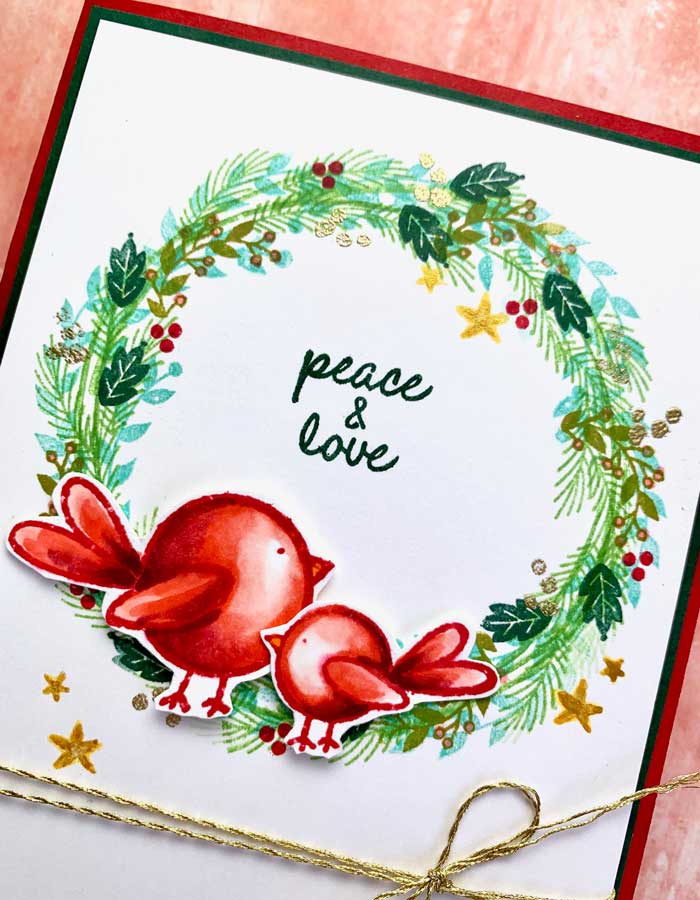 After the wreath was stamped, I added a sentiment and a few stars from the Joyous Holiday stamp set. The stars were then colored in with Finetec metallic paints (a real favorite of mine).
Then, it was on to the birds. They were first stamped with Pure Poppy ink, then colored with a few Copic markers (see supply list below). After completed, they were cut out using the matching die set and a bit of foam tape was added to the back of each one.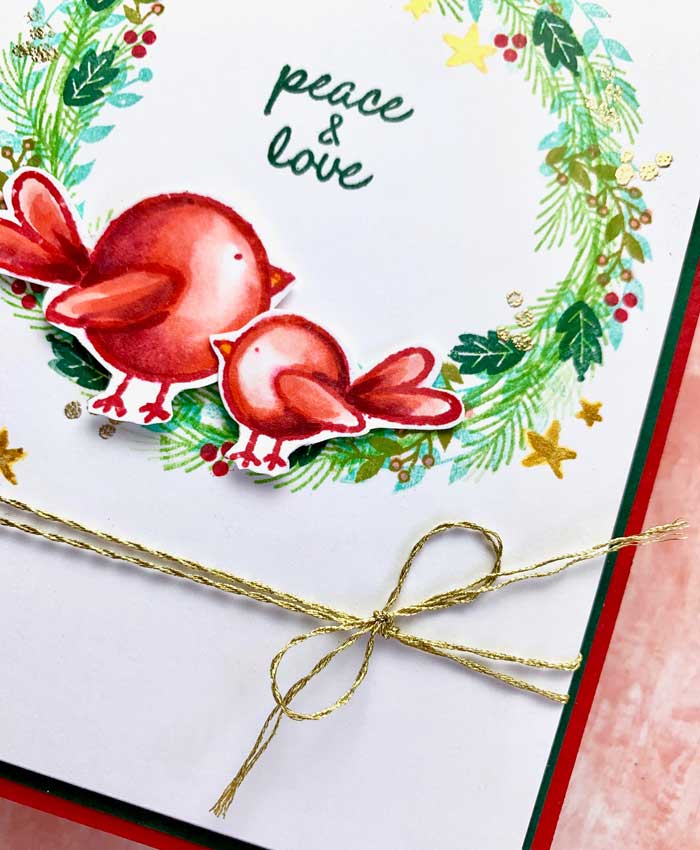 With the wreath panel and birds done, I mounted a dark green Pinefeather panel to a Pure Poppy card base. A gold string was wrapped around the wreath panel a few times and tied in a bow, then popped up with a bit of foam to the back. This panel was then added to the green and red card base.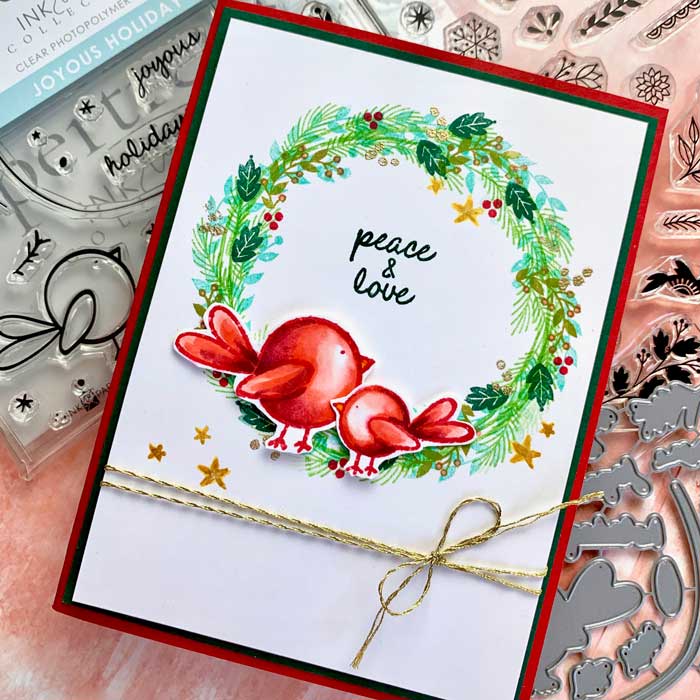 To finish, the cute little birds were pressing into place.
And, there we have it, all done! I hope you enjoyed the video and project. If you did, please consider subscribing to our Youtube channel, if you haven't already. We would be in seventh heaven to have you join us there! ♥
Goodies Used: