Hi Creative Friends,
Happy January 2023! Every January is the month I start thinking about Valentine's Day and this year I am starting out with the cutest little hedgehog ever! This stamp is called 'This One" and is from a collection by Penny Black hedgehogs. He is carrying a basket of hearts and he looks so delighted with them as he skips along. Take a look, you'll see what I mean!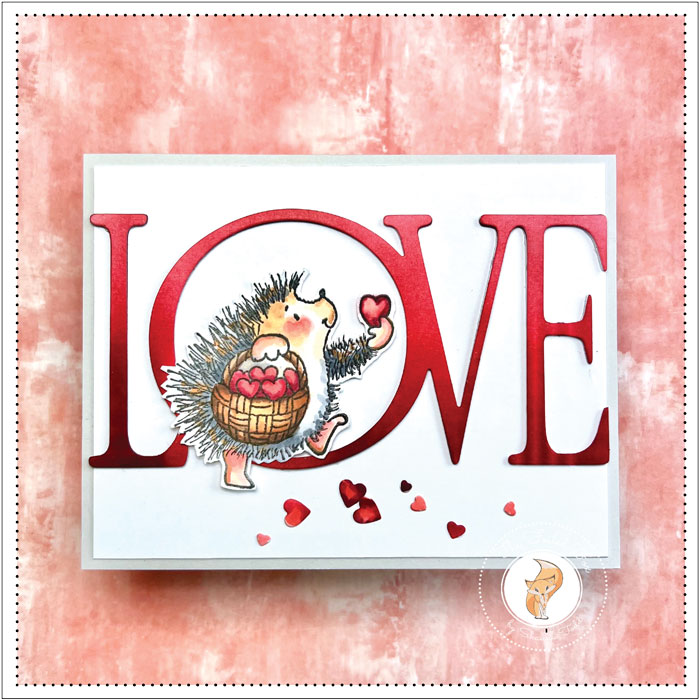 This card design is similar to my last post where I used another one of Penny Black's oversized word dies. In that one, I used 'YOU' for a cheerful birthday card. If you didn't get a chance to see it, you can click here.
For this card, it starts with an A2 white card base, then an A2-sized Antique Gray panel on top. A slightly smaller white panel that was foam-backed (so the panel would have some dimension) was added on top of the gray panel.
Whew! with the basics done, I cut out three "LOVE's", one from Bristol paper and two others from white card stock using the brand-new Immense Love die by Penny Black. The Bristol paper LOVE cut-out was colored with a few distress inks (I love to use Bristol paper for ink blending, it seems to go on smoothly and more quickly).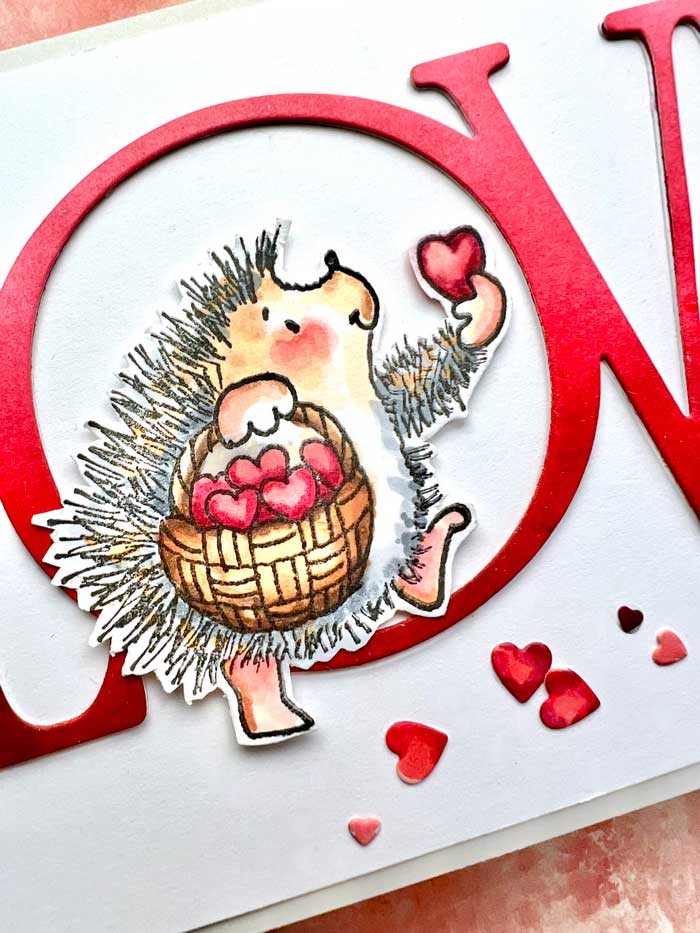 To get an ombre effect to the ink blending, I first blended on Worn Lipstick distress ink overall, then followed up blending on Festive Berries three-quarters of the way up the word. Candied Apple was next. It was spread on only the lower half. To darken the very bottom, Aged Mahogany was added.
Once the LOVE was colored, all three cutouts were stacked, then glued together and set aside for later.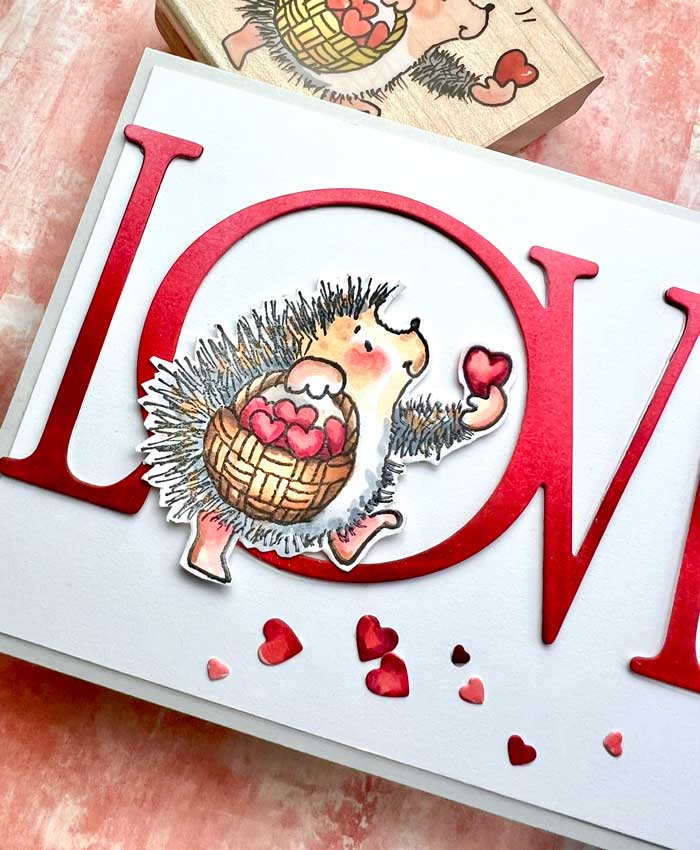 Now on to the adorable hedgehog. This stamp is mounted onto a wooden block. I don't often use wooden block stamps anymore, primarily since most stamps are clear or cling back but it was a real pleasure. I inked the stamp with Memento Tuxedo Black and colored this cutie-pootie critter. I used these Copic markers:
Hedgehog: C1, C3, C5, E51, R20, R32
Basket: E51, E13, E15, E77
Hearts: R32, R27, R39
Once the coloring was done, my little hedgie was fussy cutout. At the same time, from a piece of card stock, I cut out a bunch of hearts, using the Hearts Galore die from Penny Black. They were colored with the same Copic markers as the hearts in his basket.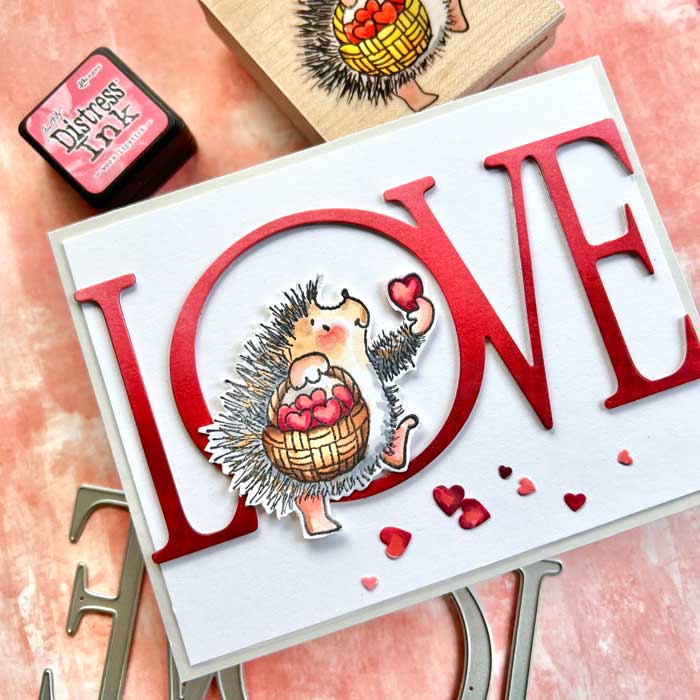 To put it all together, I glued the 'LOVE' on top of the prepared card front, then mounted the hedgehog using a few foam squares. The last thing was to scatter and glue tiny hearts at his feet.
YAY! A fresh, new Valentine's card ready to send! ♥
Goodies Used: