Hi Crafty Friends,
Each year my granddaughter looks forward to the birthday card from her Grammy. I try every year to come up with something different. With it now her 8th birthday, I am finding I have to be more and more creative! This year I decided to make a pop-up card for her since it is pretty special.
I have created a video to get you all the ins and outs. Plus, I have also included below, a cutting and folding PDF template for the pop-up insert. I hope you enjoy the video and give it a try!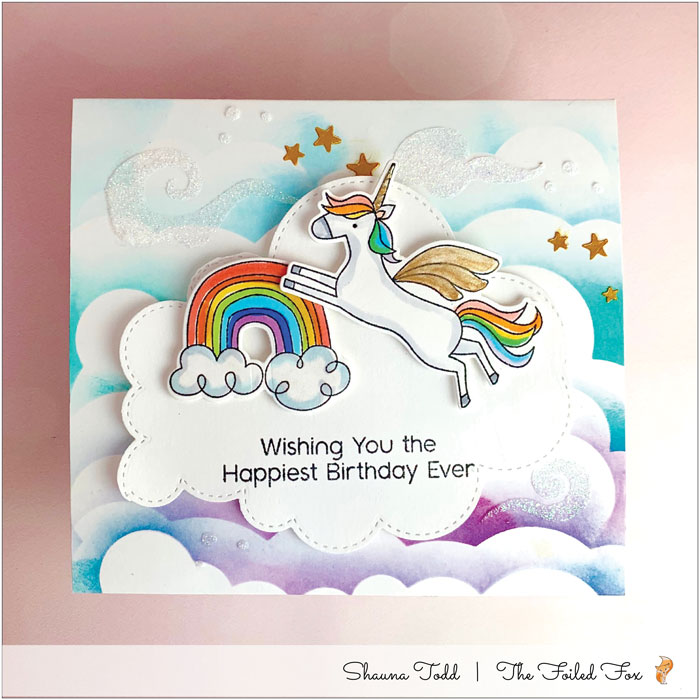 There are a few steps to making this card and here is the video to help you through it all.
Though the video takes you through all steps, I have included some close-ups to give even more detail. By the way, the stamp and die set I used is a new one for My Favorite Things called Fairy Tale Friends.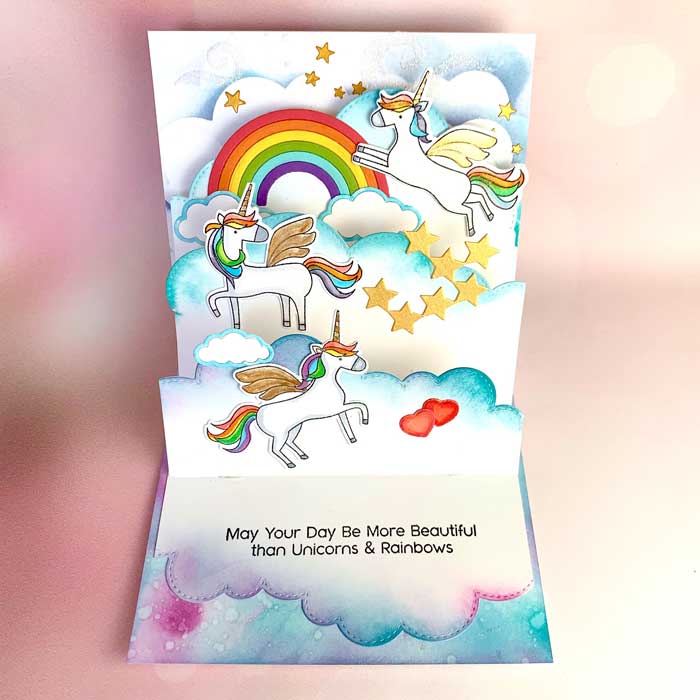 The clouds were cut from the Stitched Clouds die set by My Favorite Things and then colored with Tumbled Glass, Peacock Feathers, and Seedless Preserves distress oxide ink.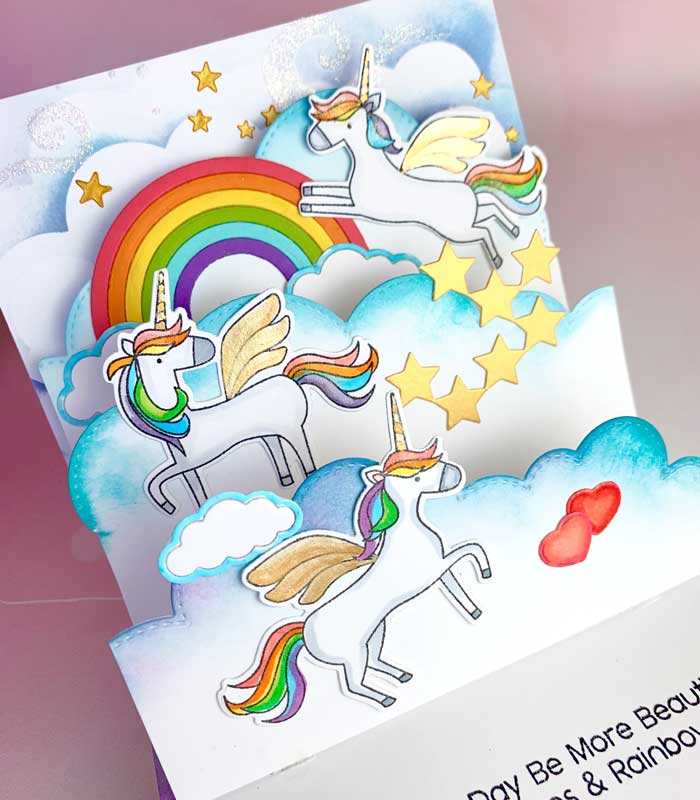 The unicorns were colored with Copic markers and gold Finetec paint for the wings and horn for extra shine. And the rainbow was cut using the Magical Rainbow die by My Favorite Things and six colors of card stock for the rainbow colors. See the supply list below for everything used.
When you create the insert, you will need to make some cut and folds to make the pop-up part work properly. I have provided a PDF version that you can print out but here is a thumbnail image to show what you can print.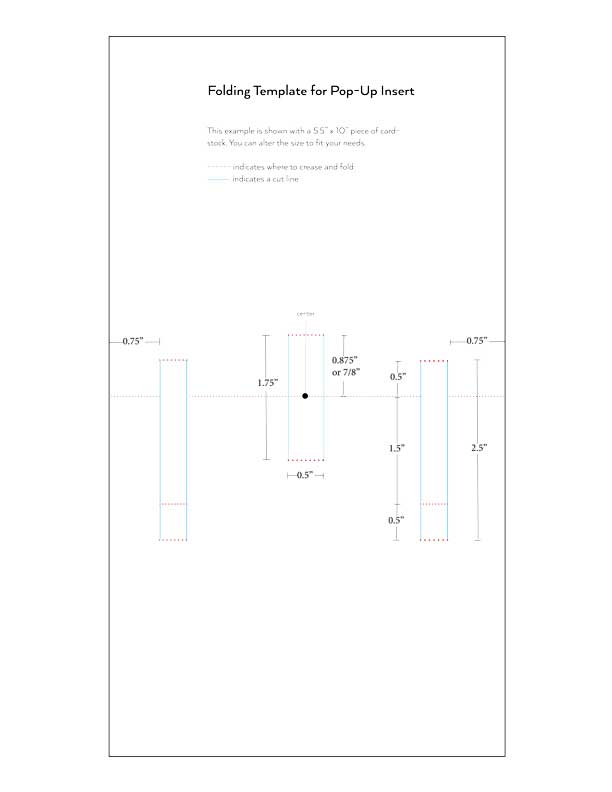 Click here for a printable, to scale  PDF, click –> Popup template
Now that you have printed your template, here is a close-up of what your card should look like when the insert is complete and added to your card base.
Here it is all finished. And why not do a matching envelope since you have all the supplies already out, right?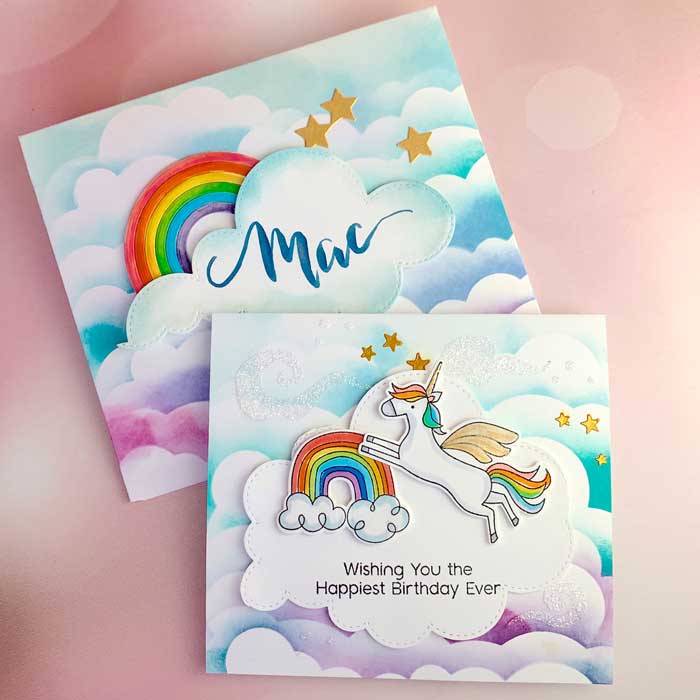 I hope you enjoyed the video. It was sure a lot of fun making it. By the way, more pop-up cards with different themes will be coming your way in the coming days, so stay tuned! ♥
Goodies Used: