Hi Crafty Friends,
I am just popping in with a quick and festive card design. It features marvelous balloons from the Celebrating You stamp set by Ink To Paper-Papertrey Ink and since this was for a new baby boy, the adorable 'Oh Baby' sentiment in the Playful Patterns stamp set, but, of course, you can change it to any sentiment (and color scheme) to fit any occasion.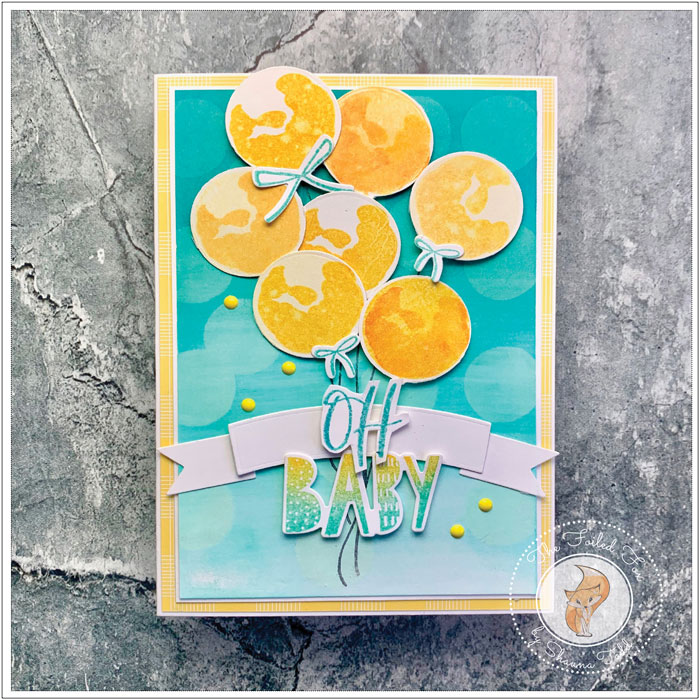 I started this card by creating the background. With a white card panel, I blended on a few inks, starting with Aqua Mist at the bottom, Tropical Teal in the center, and ending with the darker Hawaiian Shores at the top. After the ink was dry, I laid the Neat & Tangled stencil over the top and smooshed Yeti white ink over the stencil, creating a very subtle polka dot pattern.
The white ink takes a few minutes to dry, so while I was waiting, I stamped several round balloons from the Ink To Paper Celebrating You stamp set. I used Lemon Tart for a base color for a lot of them, then added Bright Buttercup as the second layer. For others, I used Bright Buttercup as a base color and Summer Sunrise as the second layer.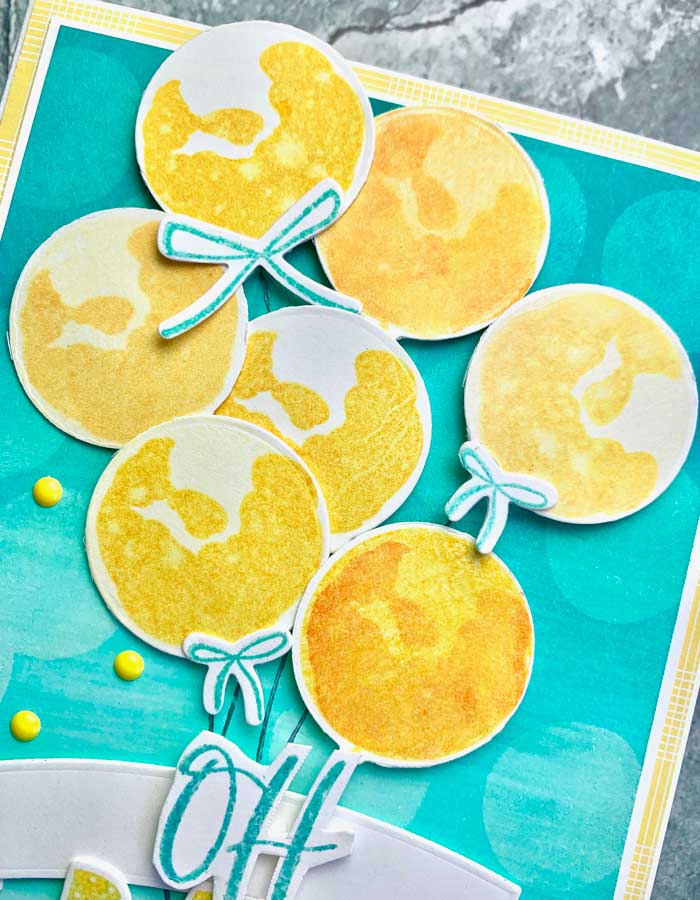 While I had the inks out, I also stamped a few bows and the 'OH' using Hawaiian Shores ink. I used another fabulous stamp from the Playful Patterns set, "Baby".  I stamped 1/3 of it with Bright Buttercup, the center 1/3 with Aqua Mist, and the bottom 1/3 with Hawaiian Shores. This makes the word 'Baby' so darn cute!
With the inking done, I cut out all the balloons, bows, and 'Baby' with the matching dies. I also cut out the word 'OH' with my scissors and a white banner using the Ink To Paper banner builder.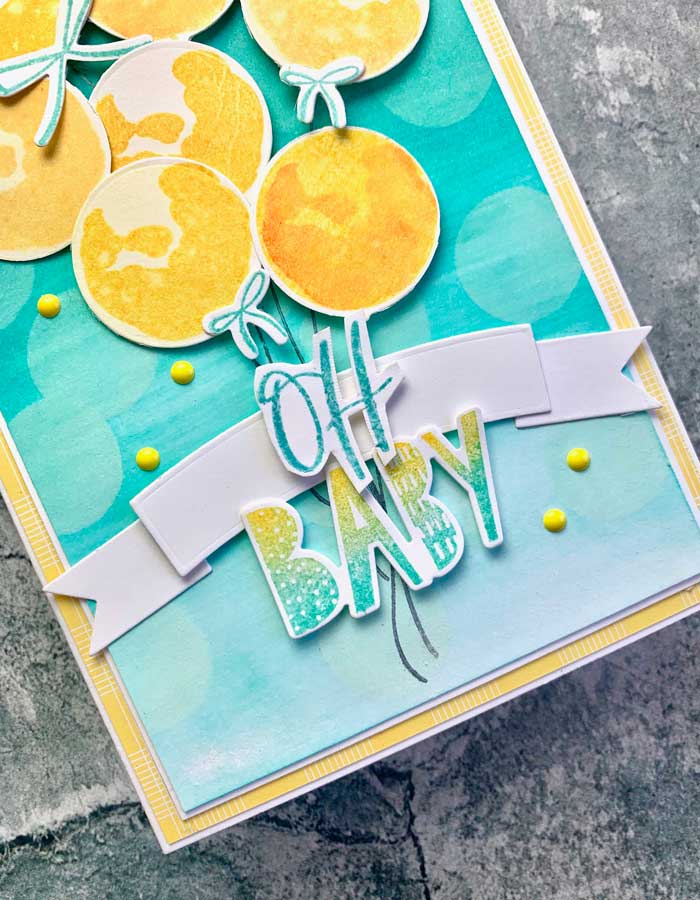 All the pieces were ready to assemble. With a white card base in hand, a piece of yellow plaid patterned paper was added to the top, then a white panel, and finally the inked Polka Dot panel. The balloons were arranged and attached with foam tape. Balloon strings were stamped with Weathervane ink.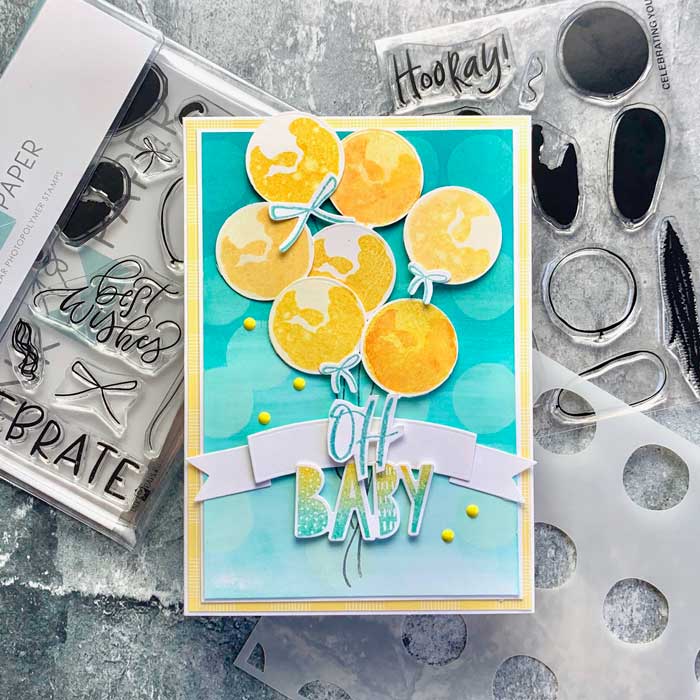 Now it was time for the banner to be added. The "OH" and "Baby" were adhered on top, along with the bows and a few enamel dots. And, there you have it, a delightful card for baby… or change the sentiment and make it for any occasion! ♥
Goodies Used: