HI Crafty Friends,
We are so happy to share another video with you. This one features the charming Ornament Greetings stamp and die set by Papertrey Ink – Ink To Paper. This is a great set with lots of options to decorate your ornaments. For this one, we have used some tone-on-tone magic.
Please take a look at our video… then, if you haven't already, it would be AWESOME if you subscribed to our Youtube channel!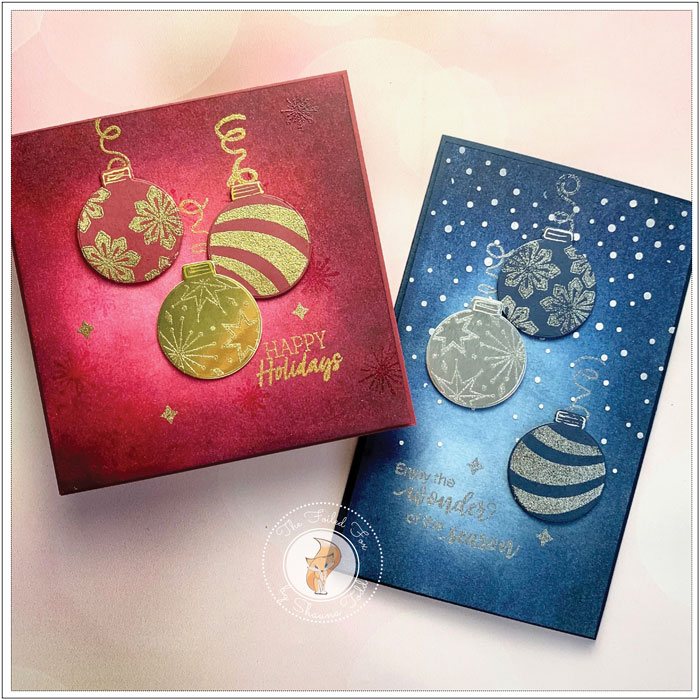 Here is the video for your viewing
Now that you have had a chance to learn how it was done. Here are a few close-ups to get an even better look.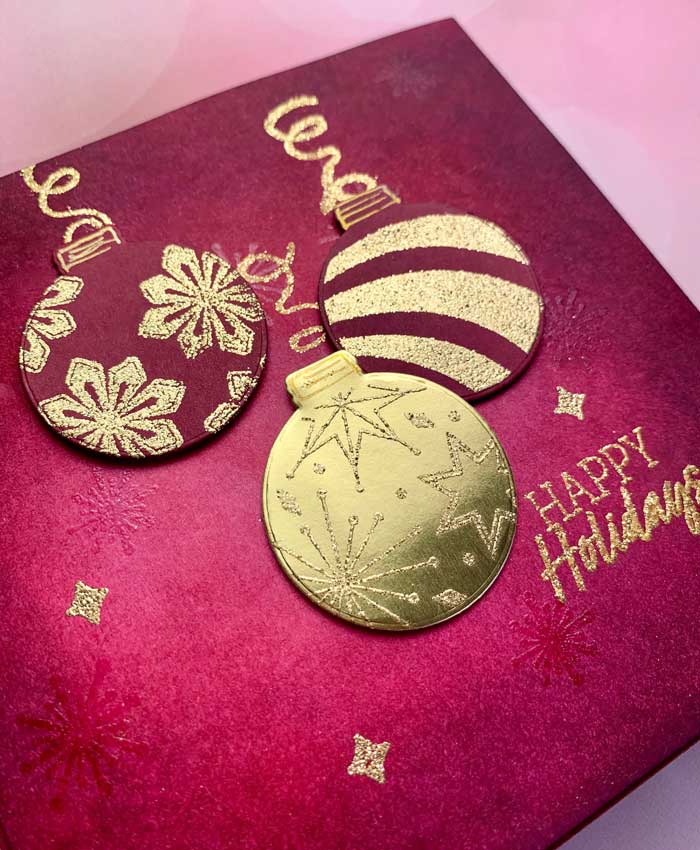 Distress inks were the star of these backgrounds. For the cranberry one, I used Worn Lipstick, Festive Berries, Seedless Preserves, and Black Soot. The blue card panel was created with Broken China, Salty Ocean, Chipped Sapphire, and Black Soot.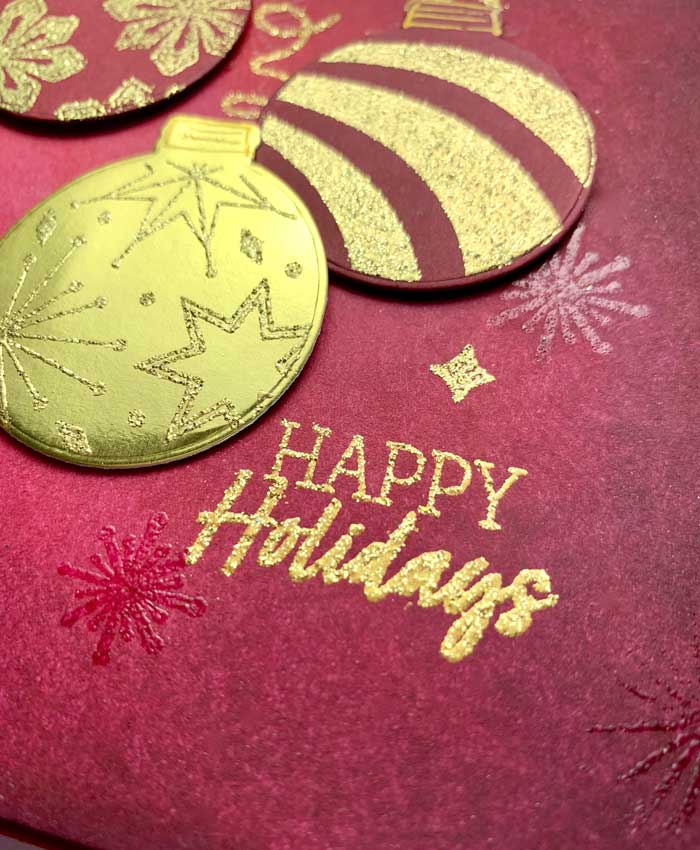 Each panel was heat embossed with a gold or silver metallic sparkle-y embossing powder (respectively) and the blue background was embellished with a snowy background by applying opaque texture paper through a stencil. I have included a few suggestions for the stencil in the supply list below.
For the ornaments for the cranberry card, I used Papertrey Ink's Autumn Rose card stock and a beautiful gold foil card stock.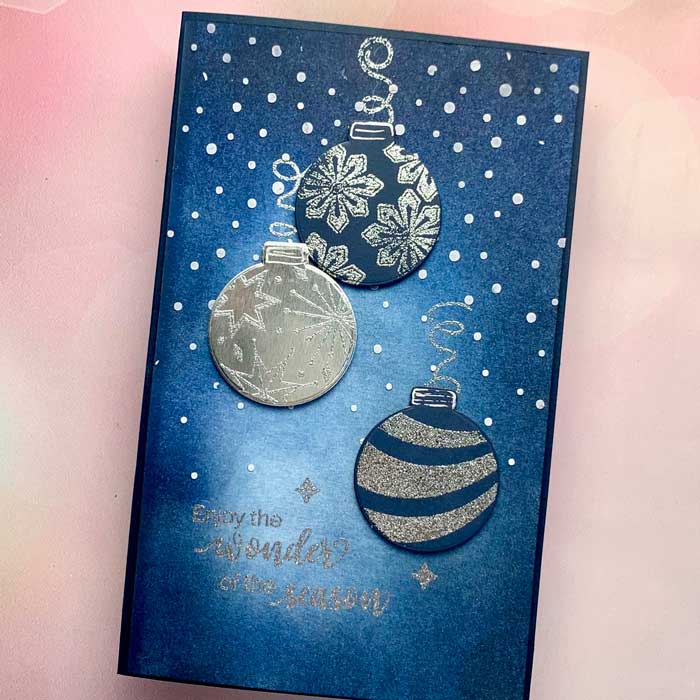 The midnight sky card used a collection of blue distress inks (Broken China, Salty Ocean, Chipped Sapphire, and Black Soot) for the background. The ornaments were cut from silver foil card stock and Papertrey Ink's Indigo blue card stock and embossed with a silver sparkle embossing powder.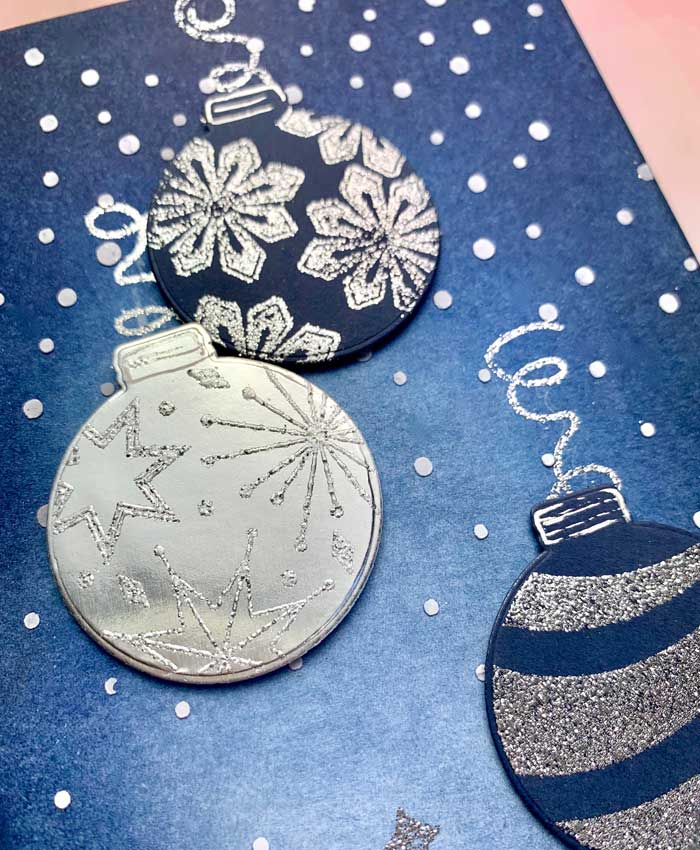 To finish, the card panel was popped up with a foam sheet and mounted onto an Indigo blue card base.
I hope you enjoyed this project and video. Give a shout out which color combination you like! See you next time! ♥
Goodies List: