Hi Friends,
We are pleased as punch to welcome Zinia Amoiridou of Abstract Inspiration back with us today. She is always bursting with ideas that you can use for your art journal, mixed media, cardmaking or any other art venture!
Today Zinia is sharing an art journal layout and video using one of her favorite mediums – distress oxide inks! So grab your coffee, hot chocolate or whatever is your favorite and enjoy!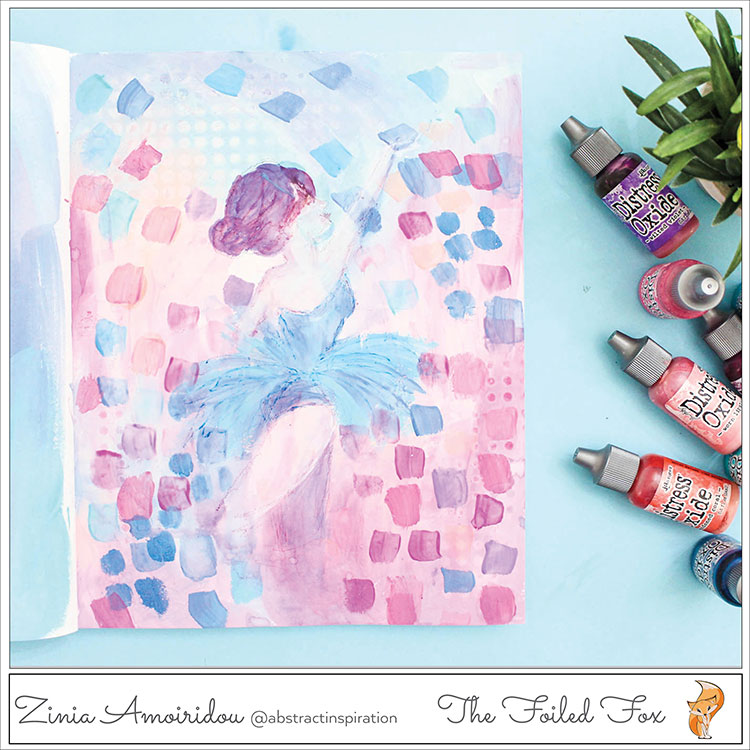 This month we are going to focus on a really fun technique with the Distress Oxide Reinkers. They are seriously some of the most versatile mixed media products. You can really transform them into anything and that's exactly what we are going to do here.
Did you know that you can create your own acrylic paints with the Oxide Reinkers? You only need to mix them with a little bit of gesso and voila! And the best part is that they maintain a little bit of that oxidation even through the gesso.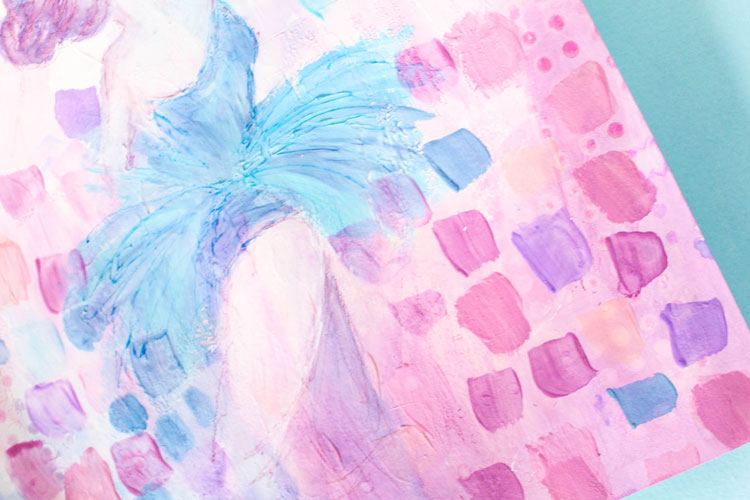 So the first step is to mix the paints. The ration of gesso and color is really up to you and the vibrancy you try to achieve. I went for a relatively soft look so 2-3 drops were enough for a little blob of gesso. If you want to add more color, you can use heavy gesso to avoid making your paint very fluid. It's all really a matter of preference so just get your supplies out and start experimenting.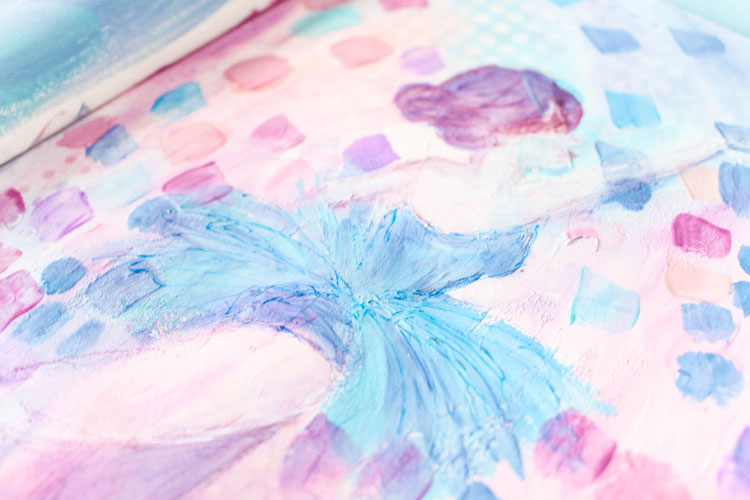 Now that we have our paints ready, it's time to start painting. The first step is to lay some color on the background. You don't need to overthink it. Just put the colors on the page to get started. To create more interest in the background it's time to add some texture. Using the halftone stencil from Altenew, I rubbed a baby wipe over the color to mix and remove a little bit and create that ghosting effect.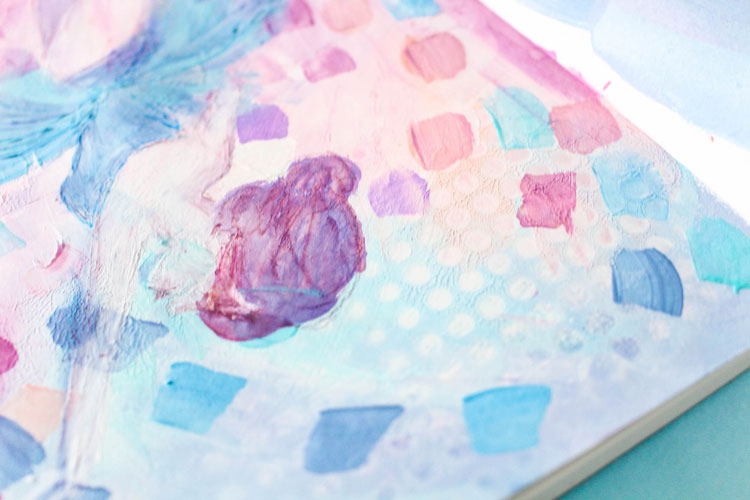 To add even more variety I added short brush strokes in different colors all around the background. You can keep adding until you are happy with what you see.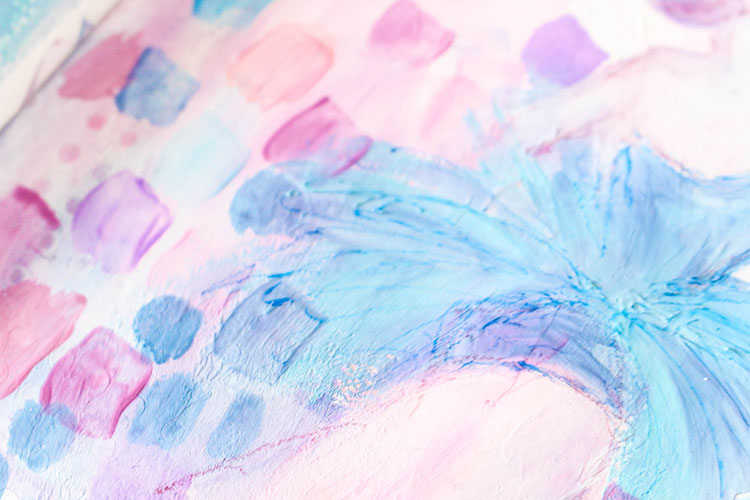 Once the background is finished, we can start working on our focal point. For this page, I decided to paint a ballerina. If you are not comfortable drawing something from scratch, you can use a stencil/stamp to create an outline and the color it. Another option would be to collage an image on your page and then paint over it.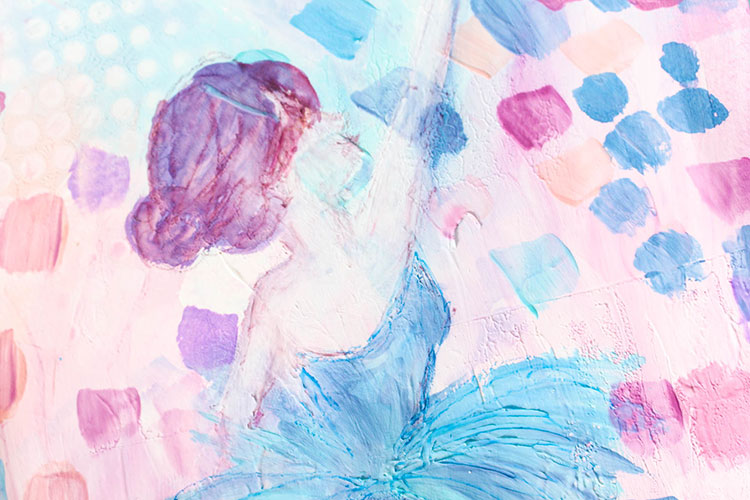 You can work on your focal point as much as you want. I believe that with the abstract background it works best if you don't add too many details on the ballerina but it's totally up to you. Keep adding color and fixing "mistakes" until you get the look you are going for.
Thanks for joining me today – see you next time!
••••••••••••••••••••••••••••••••••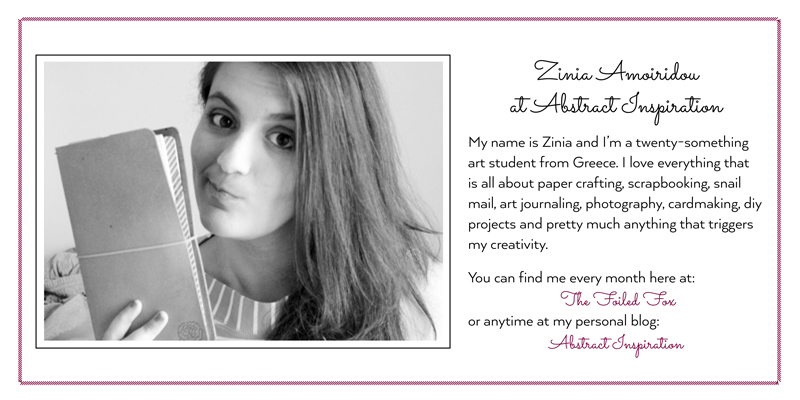 Supply List:
Abandoned
Coral
Distress
Oxide
Reinker

Peacock
Feathers
Distress
Oxide
Reinker

Picked
Raspberry
Distress
Oxide
Reinker

Salty
Ocean
Distress
Oxide
Reinker

Seedless
Preserves
Distress
Oxide
Reinker

Wilted
Violet
Distress
Oxide
Reinker

Faded
Jeans
Distress
Oxide
Reinker
Broken
China
Distress
Oxide
Reinker

Worn
Lipstick
Distress
Oxide
Reinker

Altenew
Halftone
Stencil

Derwent
Watercolor
Pencil
Set

Liquitex
White
Gesso

Palette
Knife

10 Well
Plastic
Palette
Dylan
Reaveley's
Art
Journal