Hi Creative Friends,
I am squeezing in another fun and wintery video. This one is highlighting the adorable little penguins in the Penguin Pals stamp and die set by Pretty Pink Posh. I don't often make cute critters scenes but this one just spoke to me. It was a sheer delight (it really was!) to make this card. So much so, I had to make a video to share it with you.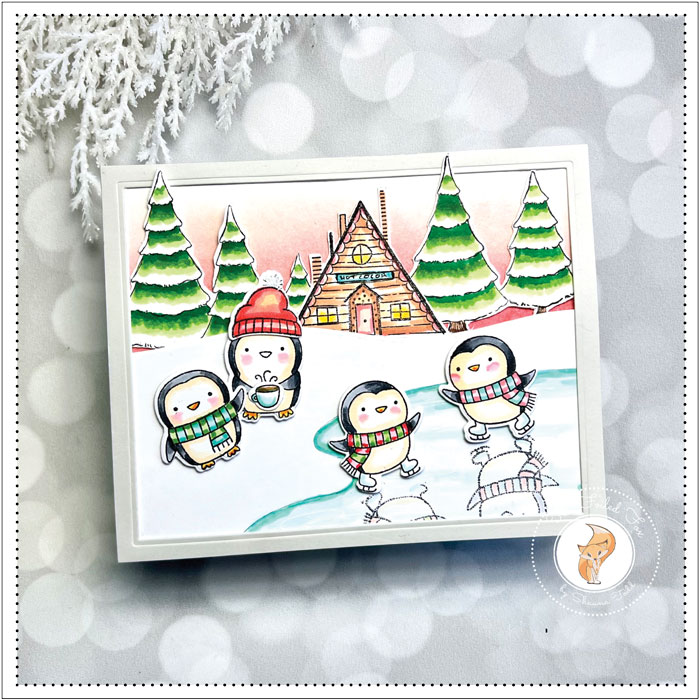 Another thing I don't often do is use my Copic alcohol markers. It was fun to bring them and give them a little exercise (haha!) and this was the perfect project.  In this video, you will also learn (if you don't know) how to make a mirror image for the pond. So, without further ado, here is the video for your viewing pleasure:
Below are a few close-ups of those uber-cute penguins and don't forget the A-frame cottage! I will list the Copic markers and inks used below: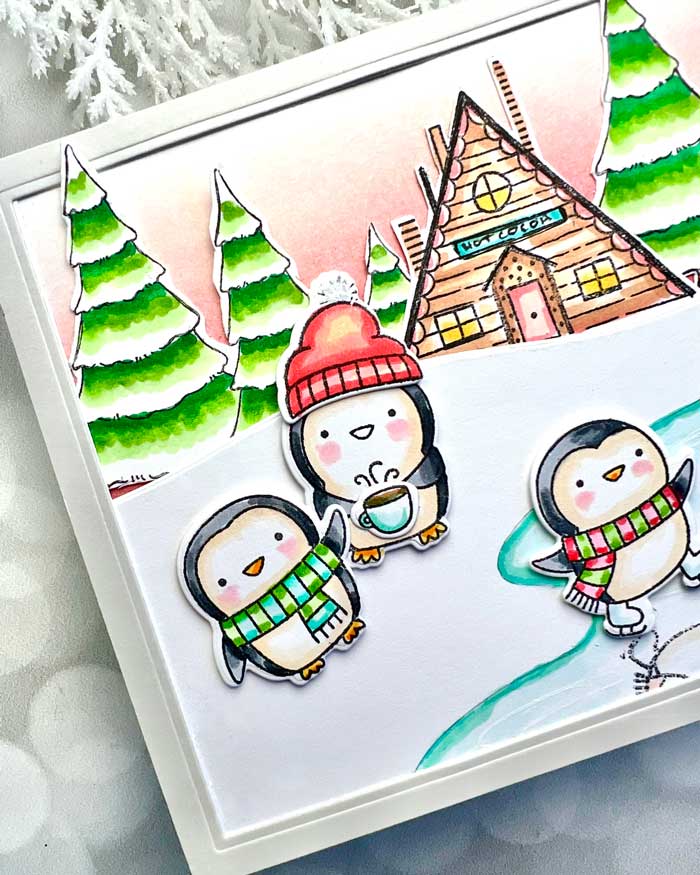 Penguin: C1, C3, C5, E50, E51, R20, Rv11, BG000 (skates)
Scarves: R01, R20, R32, Yg11, Yg17 – R01, R20, R32, Bg000, BG45
Hat: R20, R32, R24, C3, white gel pen
Trees: YG11, YG17, G17, E33, E27
Hut: E21, E13, R01, R32, BG000, BG45, Y35, E51
Pond: BG000, BG45, BG23, white gel pen, Pigma Micron .20mm black pen
Inks used:
Tattered Rose and Worn Lipstick distress inks for the sky –
Lawn Fawn Black Licorice for the penguin reflections
Memento Tuxedo Black for the outline on all the alcohol marker coloring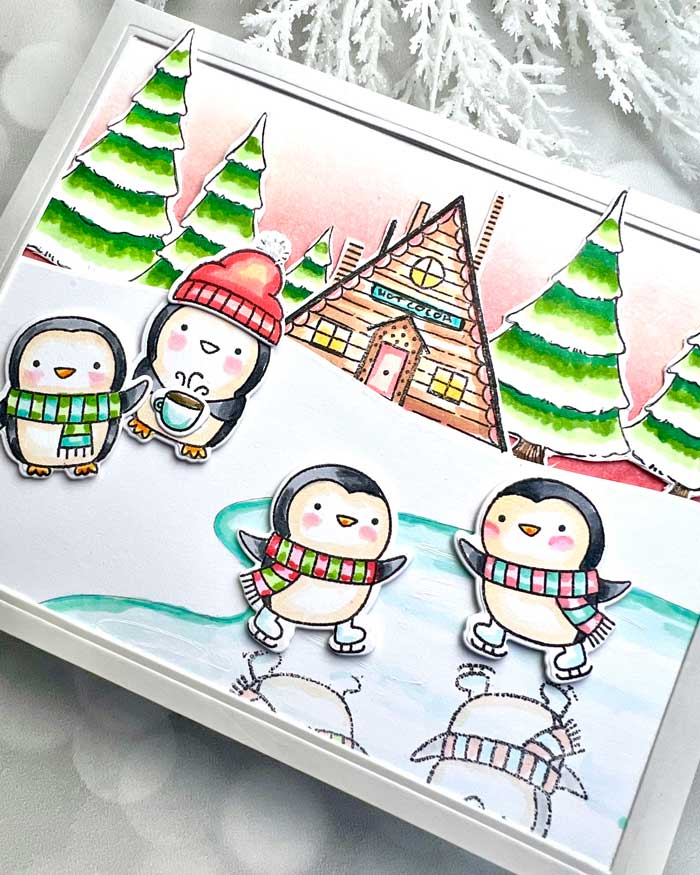 The frame was cut using a 4 3/4″ x 6″ white and Antique Grey panel (see supply list), then a rectangle was cut out of the center using the super useful Hero Arts Infinity Rectangle dies. They were stacked together and applied to the perimeter of the penguin scene.
The penguins and their accessories were attached with foam squares to complete the scene!
I hope you enjoyed the video and it gave you a bit of inspiration for your next project… see you next time! ♥
Goodies Used: