Hi Everyone,
Happy Friday! We are celebrating the end of a busy week with a sweet card design by Rosali, our dear friend at I Love Stamping (Instagram: @ilovestamping). Rosali has used her ingenuity and created an adorable interactive card for us to enjoy. Take a look at the super cuteness of this design.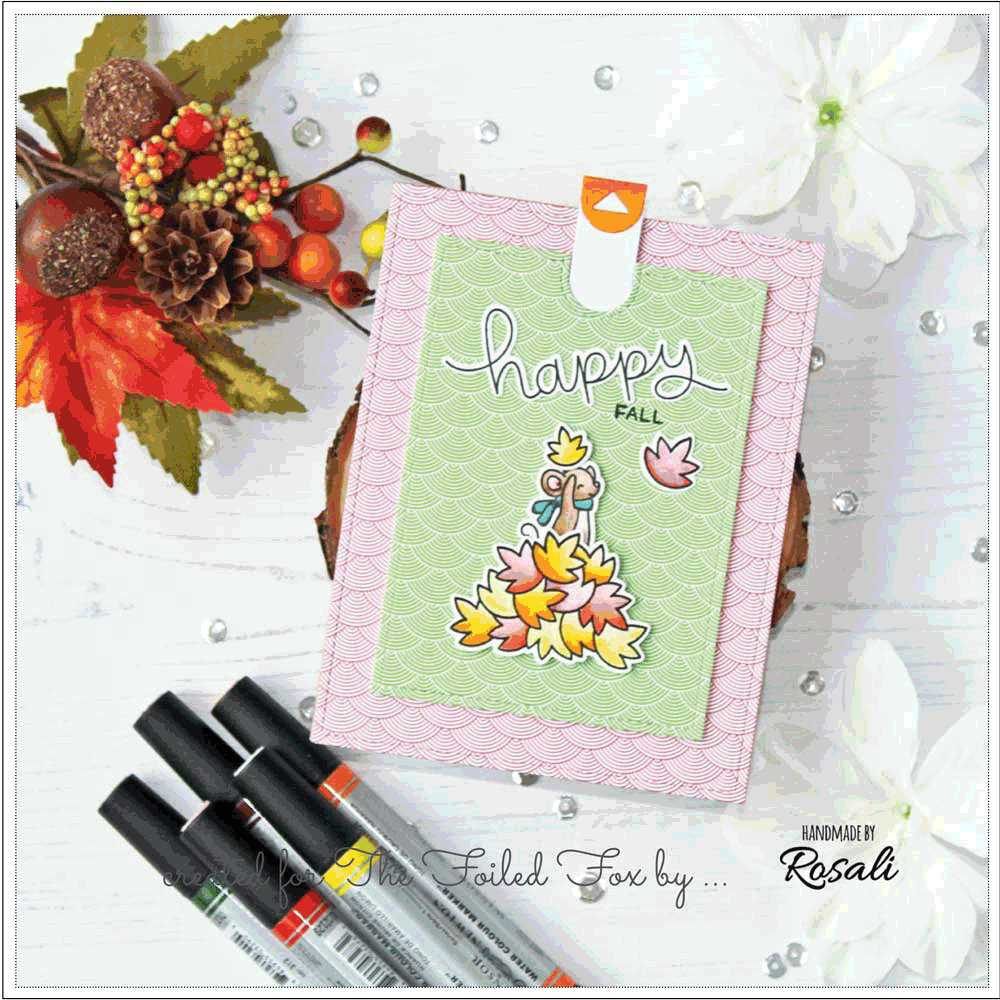 This card was easy to make. First, Rosali stamped and colored the leaves from the Jump for Joy stamp set and mouse from Mice on Ice stamp set, onto Bristol paper using Winsor & Newton Watercolor markers. These watercolor markers are awesome but if you don't have them the Zig Clean Color Real Brush Markers or Copic markers will work great too!
When all the coloring was complete, the leaves and mouse were cut out using the coordinating dies (see supply list below). So that completes that step, let's move on to the mechanics.
Here is Lawn Fawn's step-by-step video on how to make the pop-up mechanism.
Using a Bristol paper card base and a few papers from the Lawn Fawn Really Rainbow Scallop paper pad, Rosali followed along with Lawn Fawn's video on how to create the interactive mechanics. The only change she made was to slim down the tabs so the mouse would fit better.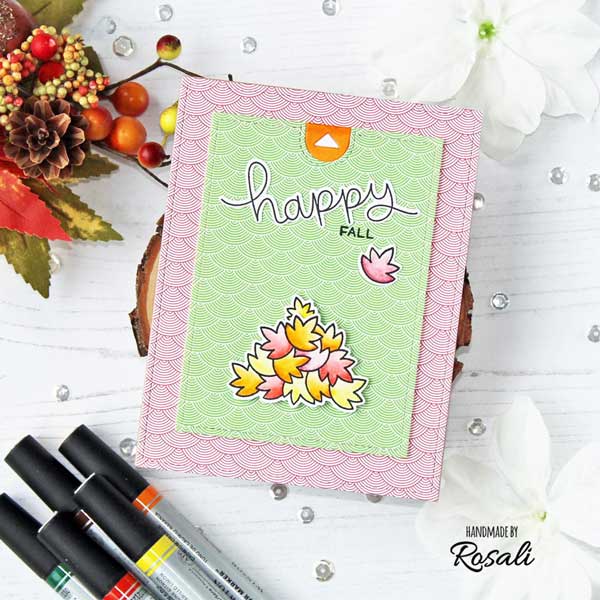 Now that you have watched the video and followed the steps, you can see that nearly completes the card. The only thing left was to stamp "Fall" from the Jump for Joy stamp set on the front panel. Then, stamp the "happy' from the Mice On Ice stamp set, onto a small piece of Bristol paper or white card stock using the Extreme Black ink. Finally, cut out the 'Happy' with the coordinating die and mount on the card, along with a single leaf.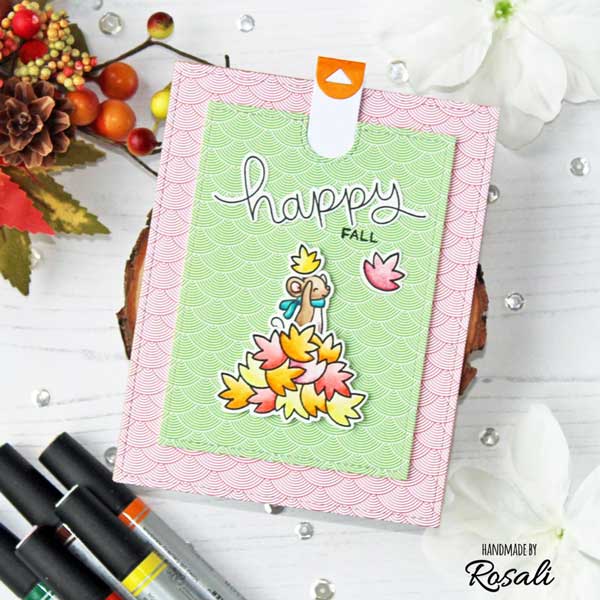 And there you have it, an adorable interactive card to delight your recipient!
A QUICK NOTE: We apologize that a few items are out at this publication. They were so popular that they flew out of our store quicker than we expected. But no worries, they are expected in a few short days so if you would like to order them and be first in line, simply place an order now and we will ship the minute they are in our hot little hands – thanks so much for your understanding and patience!!! ♥
Want to know more about Rosali?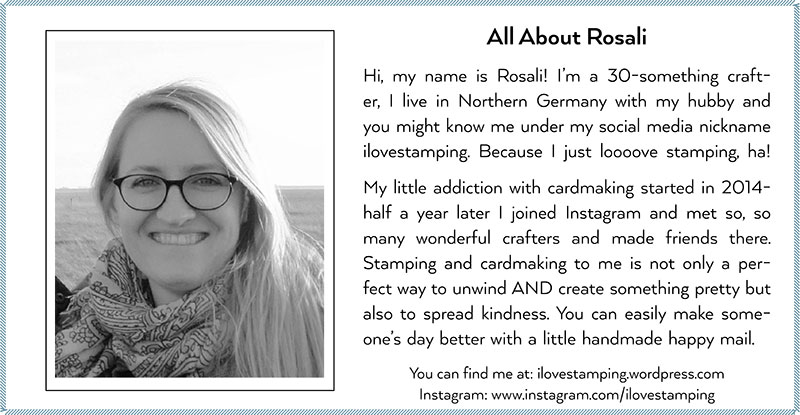 Goodies Used: