Hi there,
Are you like me and always scrambling to come up with a masculine card for your favorite male human? I have two male birthdays and two Father's Day cards for the month of June and it just about does me in. So… I had to find something that can be different every time, easy to make and use only a few supplies. The answer? Geometric shapes and embossing powders.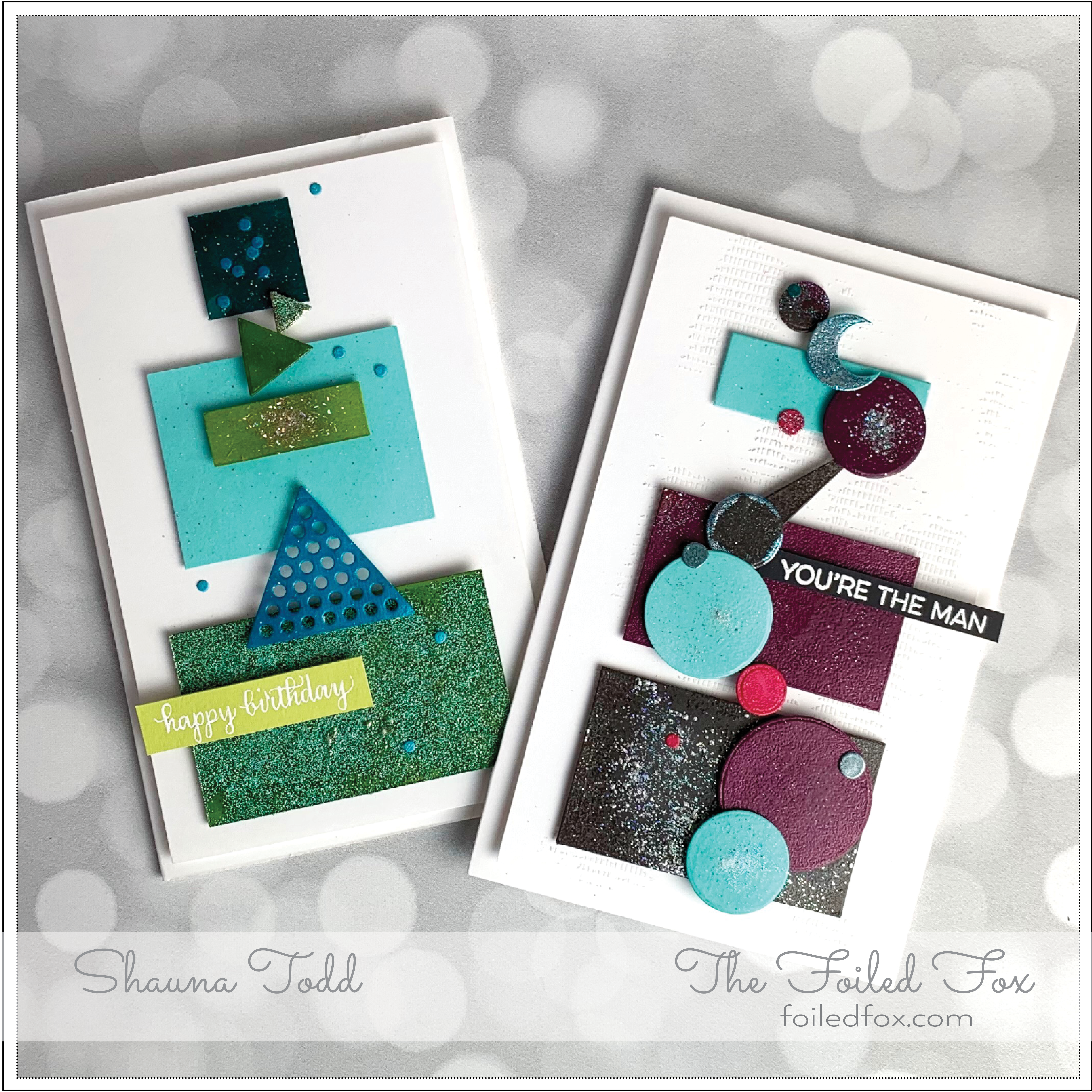 Take a look at this quick video.
These two cards were created using simple shapes. The one shape that each has in common is the rectangle. You can either use a rectangle die set like the Hero Arts Infinity Rectangles that I used or just cut some rectangles with your paper trimmer.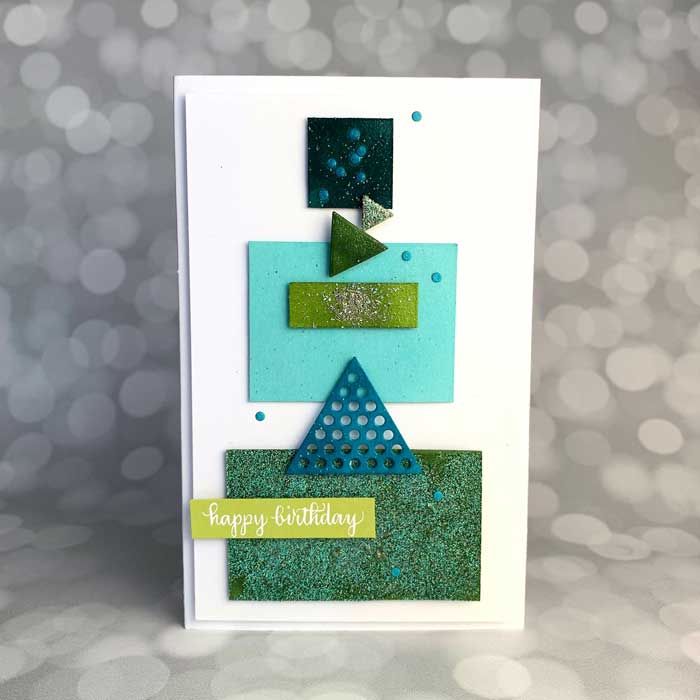 For this green and blue version, I used a few scraps of Easter Grass, Robin's Egg, Whirlypop, Evergreen, and Juicy Pear and kept the white background plain.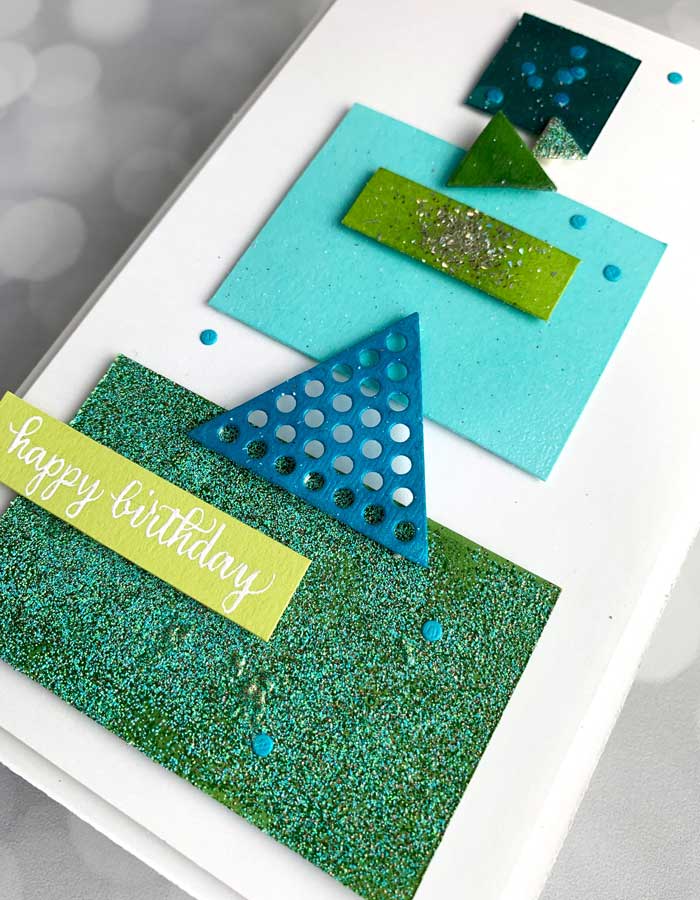 Then the triangles (and the tiny circles), along with a few rectangles, were cut using the Altenew Trigonometry die set. Each shape was stamped with Versamark ink and then heat embossed with clear embossing powder. On some of the shapes, I added another layer of chunky and sparkly embossing powder to get ta change in texture. For this card, I used Verdigris and Metallic Silver Sparkle embossing powders.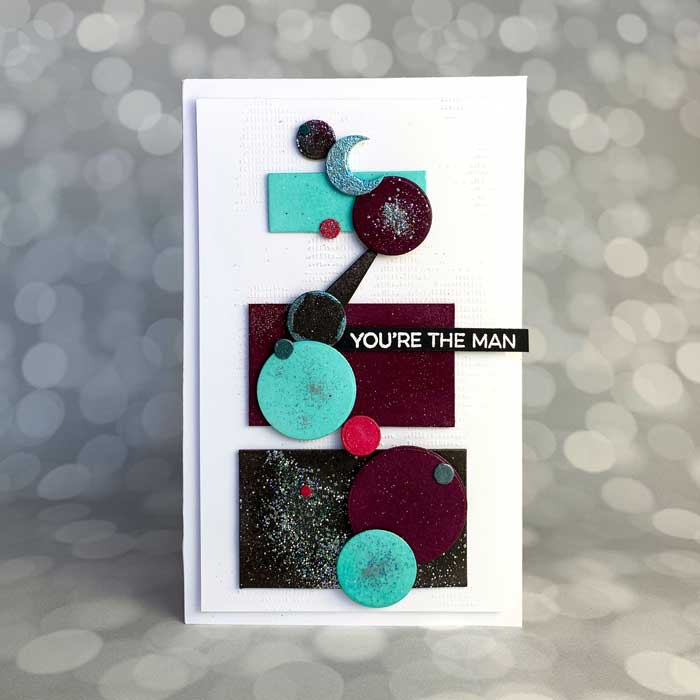 Now on to the next card. This one was created in the same way but I first textured the background using Joint Tape and Ranger Opaque texture paste. Joint Tape is wonderful stuff. It is self-tack and doesn't pull up the paper or leave a residue when you pull it off. You can see in the video just how it works.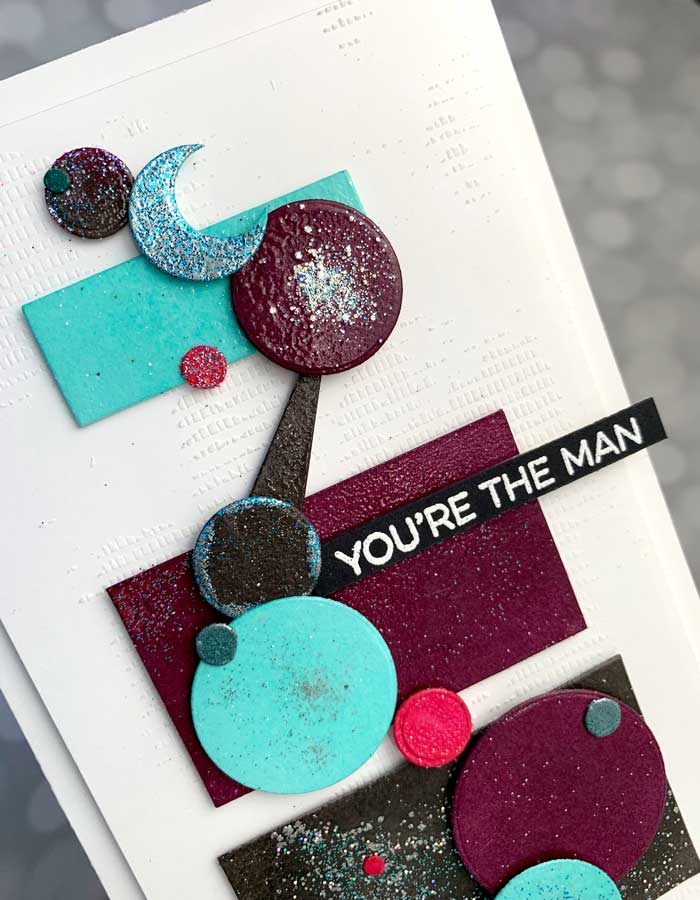 To create the different colored textures, I first stamped the pieces with clear embossing powder just like before. I then added additional layers of embossing powder. I used Metallic Silver, Fairy Tale, Raspberry Coulis, and Silver Stratosphere. Nearly all the pieces were popped up using foam tape and the small dots of color were glued.
To complete the card, I stamped the 'You're The Man' sentiment from the My Favorite Things All About Dad stamp set with Versamark ink and heat embossed it with white embossing powder.
Whew… there you have it. Two masculine cards done and two more to go.
I hope you enjoyed the video and you didn't think I totally lost it. I will be back soon with another video – until then, see you next time ♥
Goodies Used: