Hi there,
As you probably know, once a month on our blog, we have a very special guest, Zinia from Abstract Inspiration. We just love it when she visits! She is a SUPER talented lady that dabbles in tons of different art mediums, but her main love is Art Journaling. She creates video tutorials that are chocked full of fun ideas and techniques! So, whether you are an Art Journal enthusiast, mixed media artist or card making afficianato, her techniques and ideas can be used all kinds of projects. So let's jump in and get started!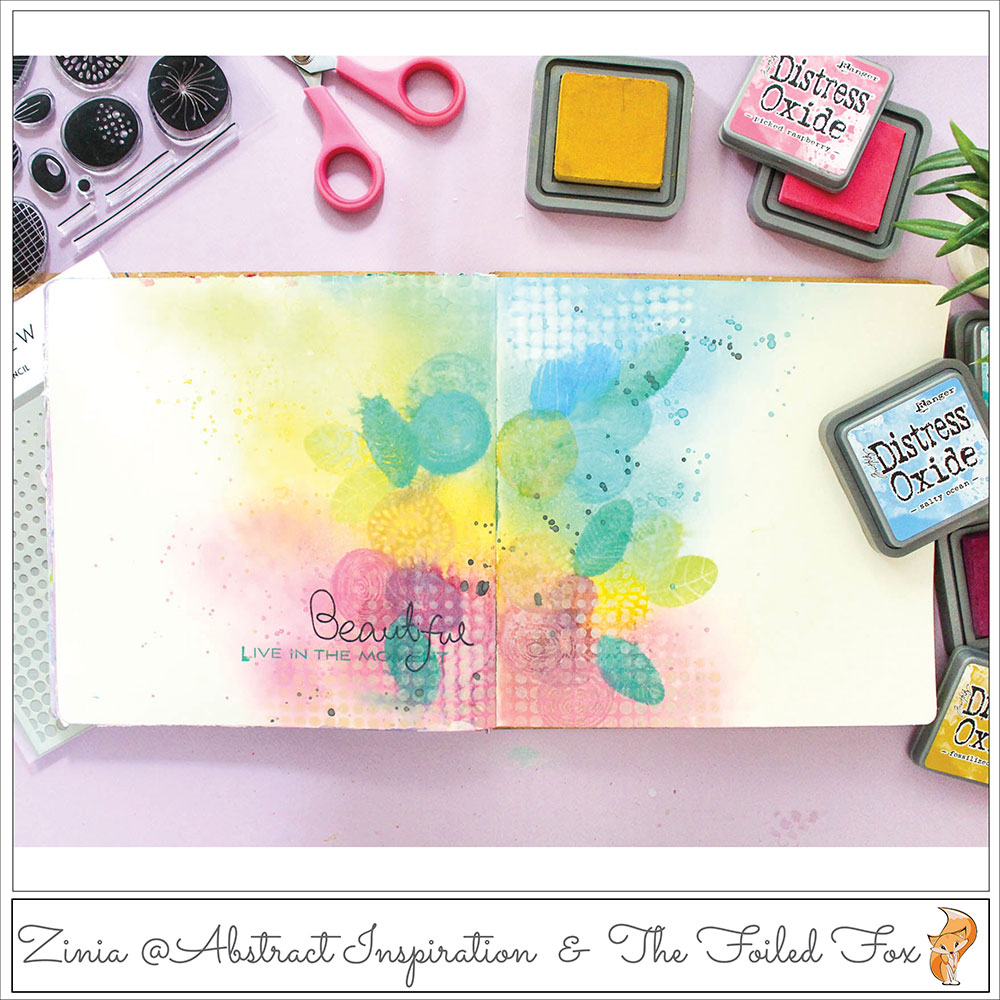 For this spread. I decided to start with a little bit of ink blending. This technique is mostly popular in card making but you can definitely use it in art journaling as well.
I used a selection of the new Distress Oxide colors and created an area full of rainbow colors. Once that was done, I used an Altenew stencil and a baby wipe to lift up some of the color and build up some texture. The paper of the Dylusions journal works wonders with Distress Oxides and allows you to lift the color very easily.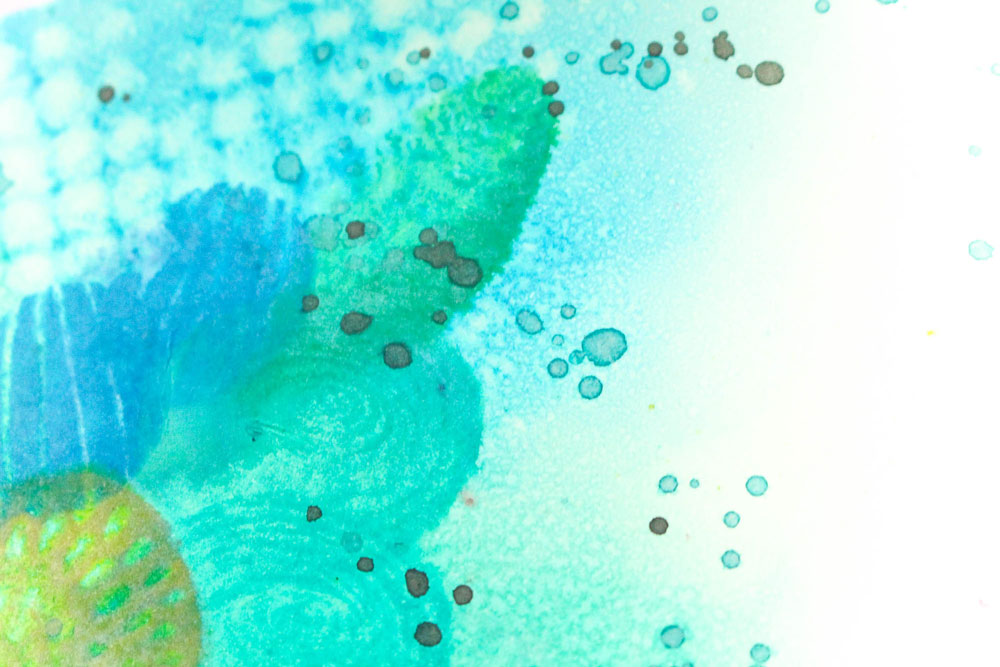 To continue building more interest on the background I used a couple of distress stains and added some splatters.

Once I was happy with the background I started stamping some floral images using the Altenew Simple Flowers stamp set. I tried to create different impressions of the stamped images by using both Distress Stains and Distress Oxide inks to stamp them. I also stamped a few times with a second generation image after I sprayed it with a bit of water to create a watercolor-like look.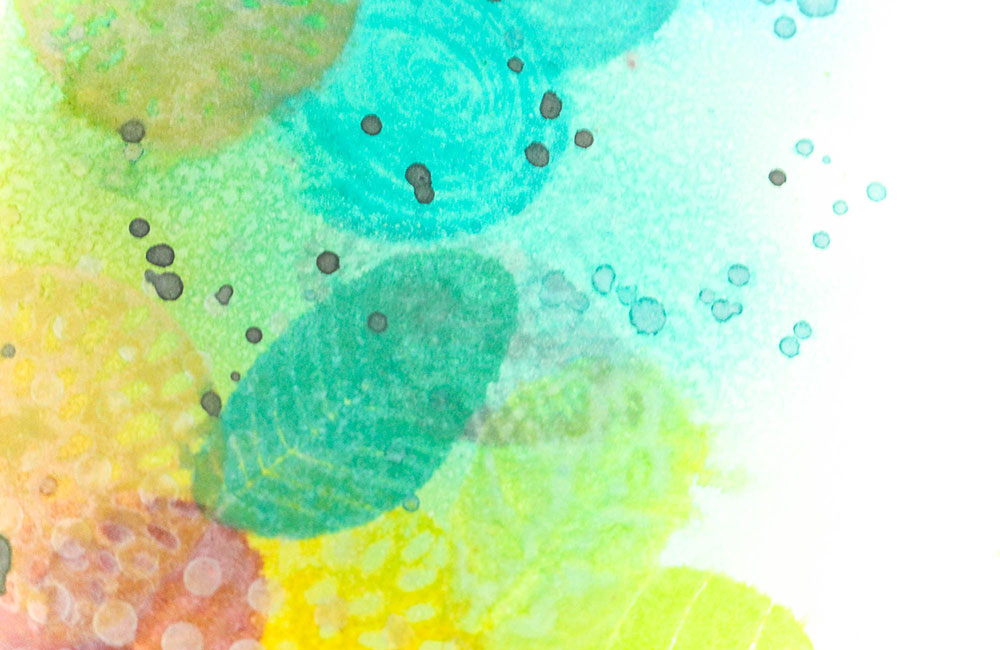 After I stamped all the images on the page, I generously sprayed it with water to oxidize the inks and let some of the vibrant dye ink bleed through.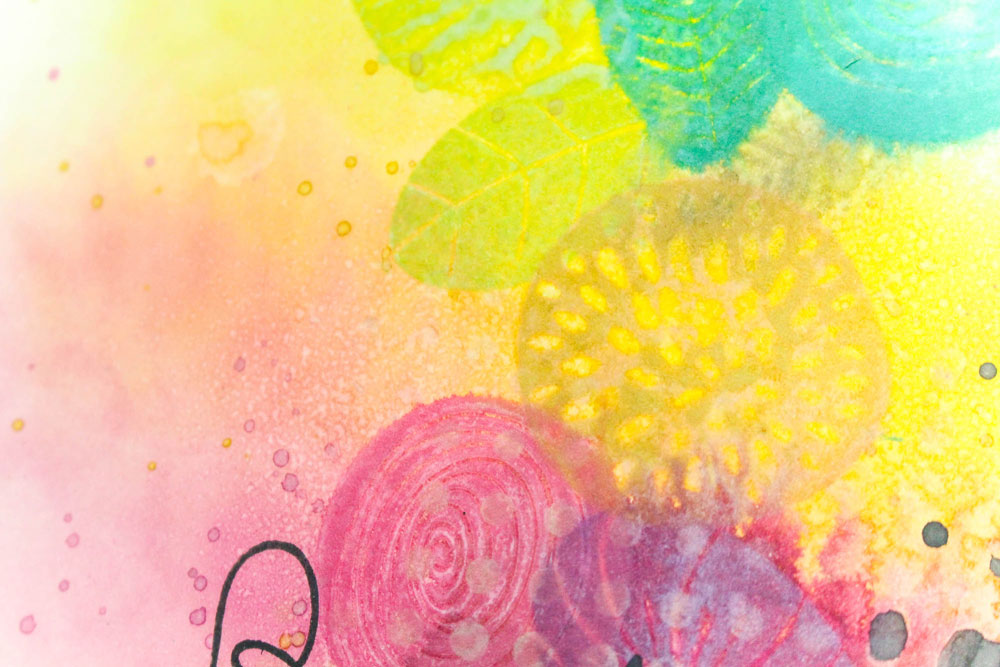 Since I covered most of the texture from the stencil I decided to add some more. This time I used an ink blending tool and the Antique Linen Oxide to add some highlights.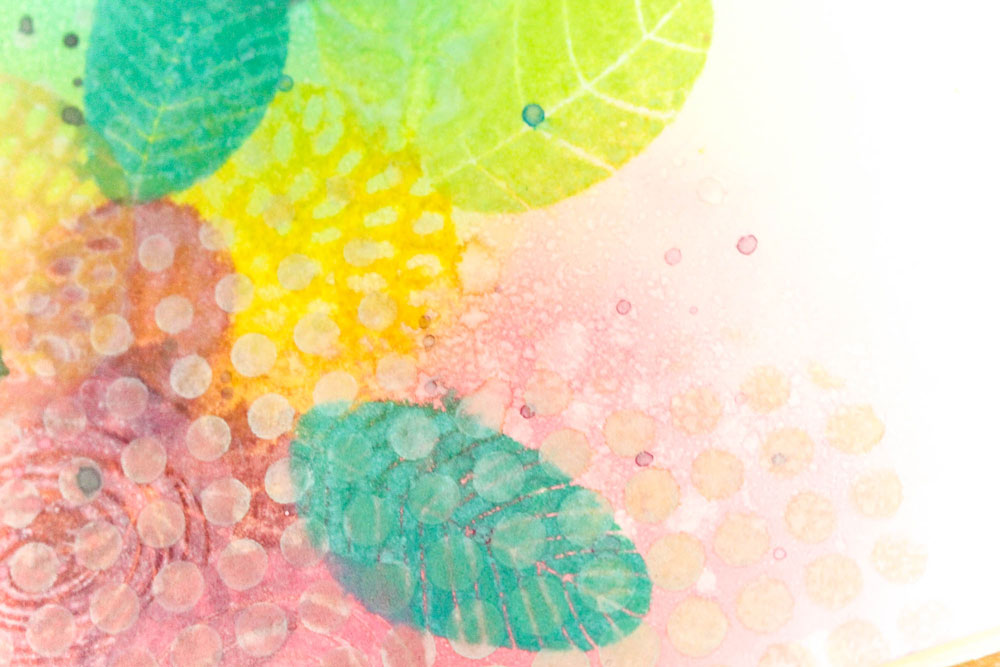 The last step was to stamp a title on my page. I used the same stamp set by Altenew and the Distress Oxide inks in Black Soot and Lucky clover and I stamped two of the sentiments.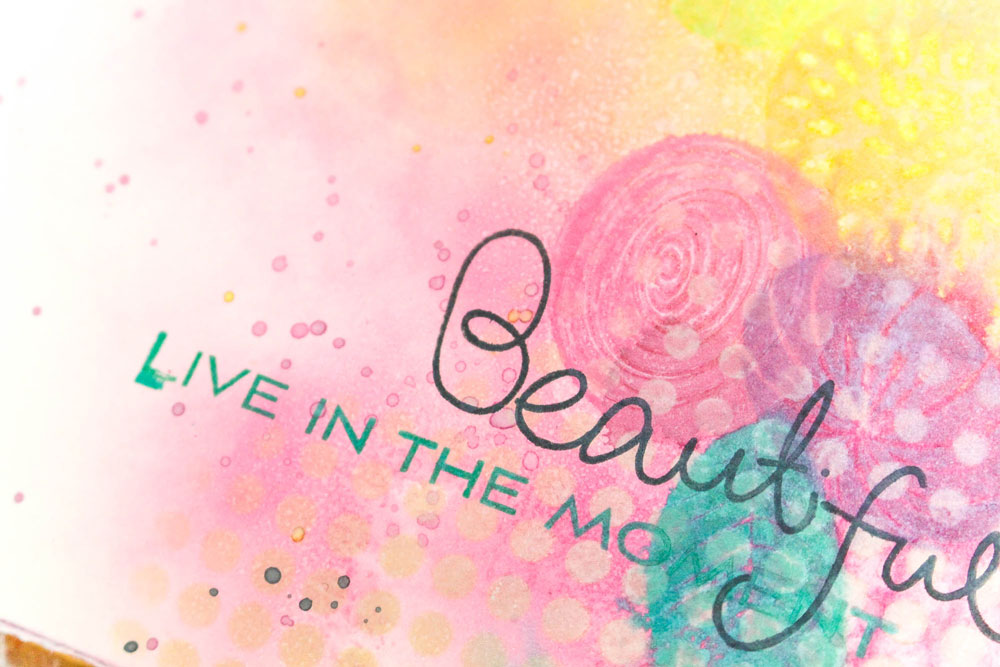 ••••••••••••••••••••••••••••••••••••••••••••••••
Supply List:
Altenew
Simple
Flowers
Stamp
Set

Altenew
Halftone
Stencil

Antique
Linen
Distress
Oxide
Ink Pad

Black
Soot
Distress
Oxide
Ink Pad

Lucky
Clover
Distress
Oxide
Ink Pad

Peacock
Feathers
Distress
Oxide
Ink Pad

Picked
Raspberry
Distress
Oxide
Ink Pad
Salty
Ocean
Distress
Oxide
Ink Pad

Seedless
Preserves
Distress
Oxide
Ink Pad

Twisted
Citron
Distress
Oxide
Ink

Fossilized
Amber
Distress
Oxide
Ink

Peacock
Feathers
Distress
Stain

Tim Holtz
Seedless
Preserves
Distress
Stain

Fossilized
Amber
Distress
Stain
Dylan
Reaveley's
Art
Journal

Ranger
Blending
Tool

Mini
Ink
Blending
Foam

4×5
Acrylic
Block
w/grids
& grips

Acrylic
Block
4.25″
Diameter

Ranger
Heat-It
Craft
Tool