Hi Everyone,
It is exciting to have Zinia of Ziniaredo blog sharing a project today. You have probably seen Zinia in lots of different places – she pops up everywhere with tons of ideas. Today she is sharing a video of her shattered glass technique.
Click on the video below to see all the ins and outs, then stop over at her blog for oodles more inspiration.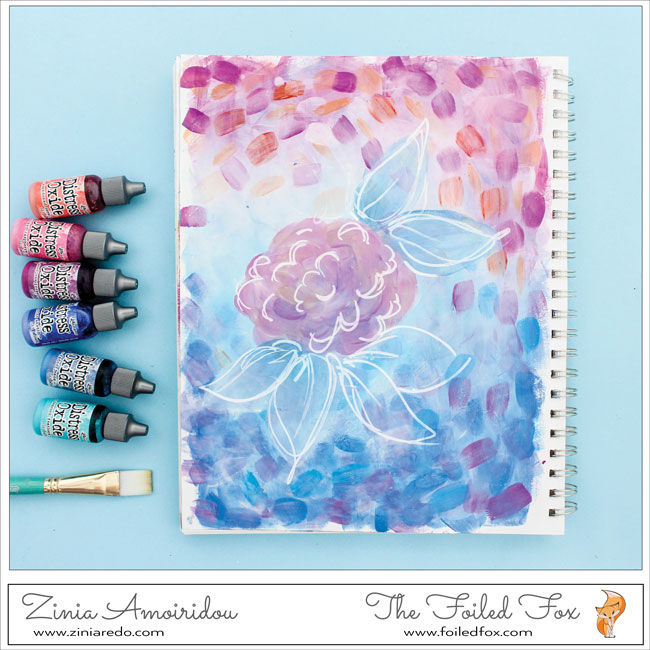 Here's Zinia:
For this art journal page I want to revisit a page I created last year. I really loved the shattered glass effect on the background of my ballerina page so I wanted to use it again. Coincidentally, I picked similar colors to the ones I used before (it's clear I'm a lover of blues and pinks) but this technique is absolutely perfect for any color combination.
I used a light layer of color on my background, and lightly blended it to cover the whole page. The using short brush strokes I added bits of color all around the page. The directionality of my strokes goes on a circular motion but again you can experiment and try different variations if you want.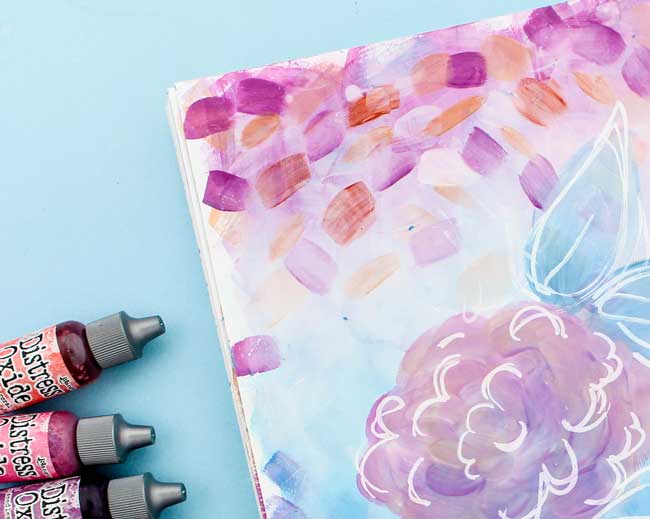 I included some white strokes to add more light to the page and bring everything together.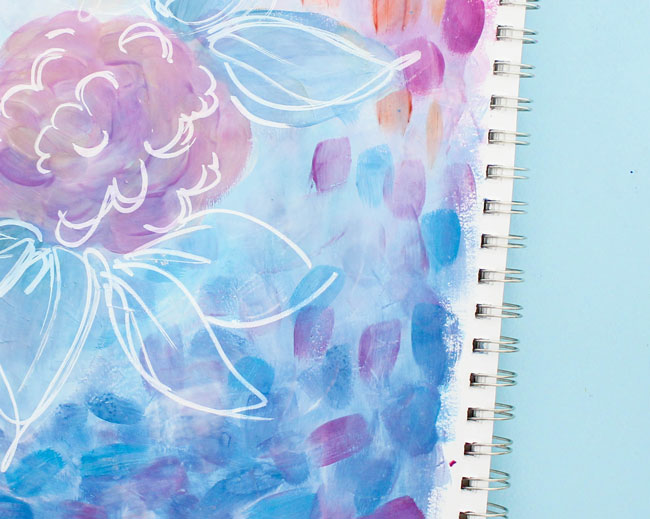 I really love this page as is and I could have stopped there but I decided to take it a step further and doodle a focal point in the middle of everything. I used the same colors with my Distress Oxide re-inkers and gel medium.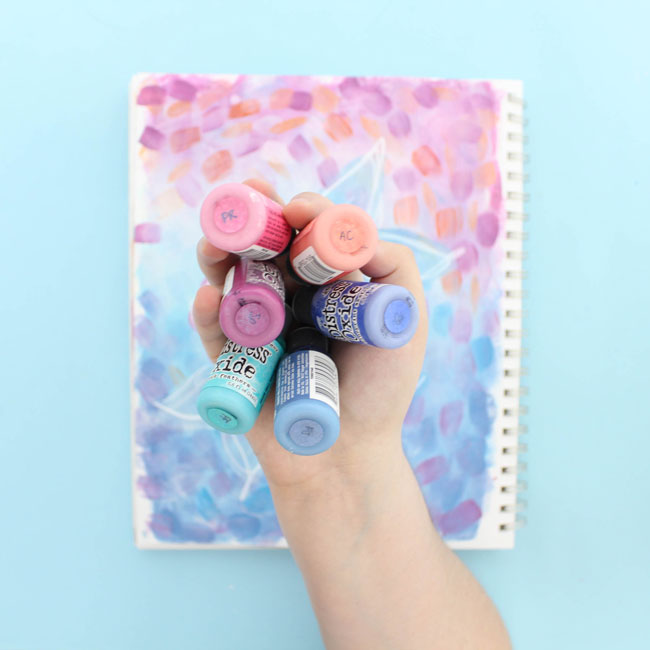 Thanks for joining us today. We will see you real soon! ♥
Goodies Used: