Hi Creative Friends,
Did you see our last blog post where we showcased Dana Kirby's fabulous BetterPress Autumn Leaves? Or maybe you caught another post or video we did featuring Spellbinders BetterPress system and all the marvelous designs and supplies that are available.
Well, we are at it again with another video showing you how terrific the Spellbinders BetterPress system is and getting you even more acquainted with what you can do.
In this video, we demonstrate the making of a couple of the card designs shown below, plus give you a few sneak peeks of others to come, including another upcoming water coloring video of a delightful holiday BetterPress design  … so let's get started!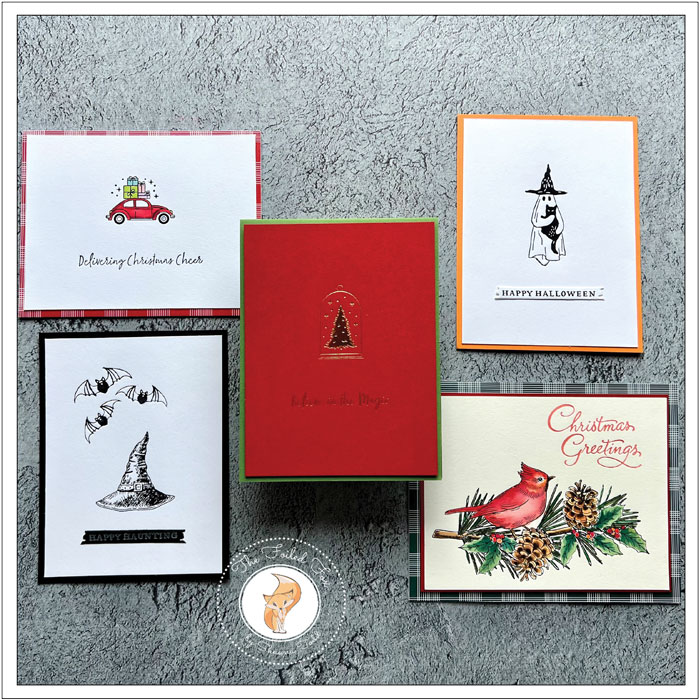 Above is a pic of a few things featured in the video but there is lots more, so let's jump into the video.
Now that you have had a chance to view the video, here are a few close-ups.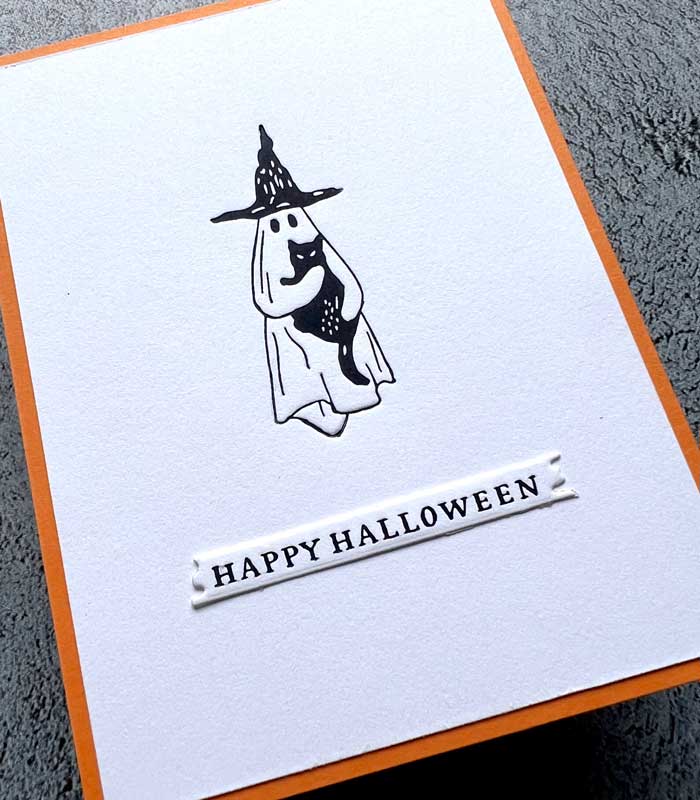 I am in love with this adorable ghost and black cat. The ghost's eyes are so expressive… hard to believe since that's all there is to his face… and the black cat is perfect!
Next is the witch's hat and bats. What could be more iconic than these two Halloween elements? The detail of the hat is beyond perfection! I chose to keep it monochrome to show you how awesome it is just simple, but a spot of color in the hat and bat's wings would be great too!
By the way, for those of you wondering, the 'Happy Haunting' sentiment was letterpressed using Lawn Fawn's Yeti white ink on heavy black cardstock.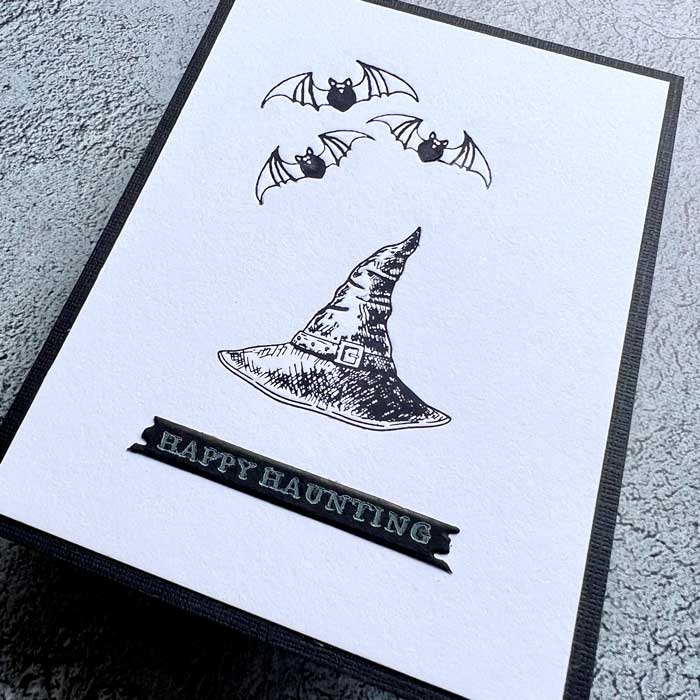 On to a couple of holiday cards. The car packed with gifts is so cute and the sentiment included in the set combines beautifully with the car.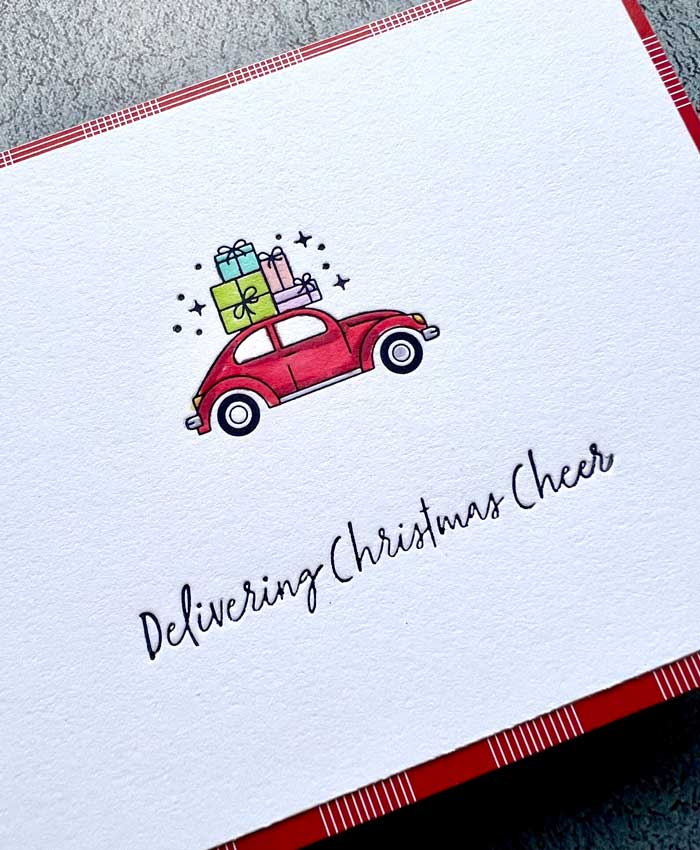 Finally, the gold hot-foiled cloche with a single Christmas tree is wonderful. It is so simple to use your BetterPress plates with your hot-foiling machine to create a shiny metallic look.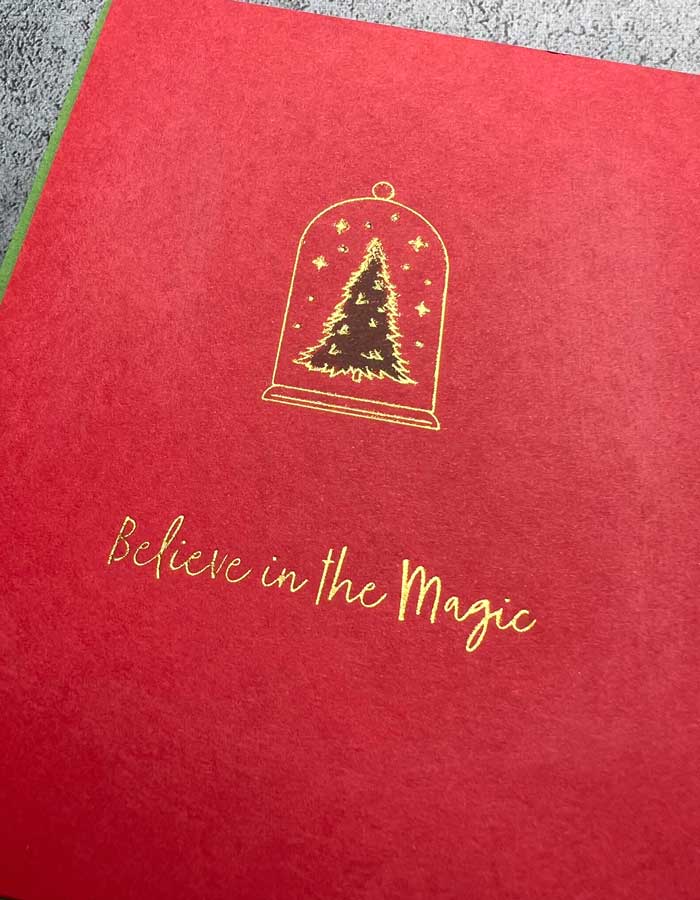 That is all there is for today. I hope you enjoyed the video and projects. As promised, I will be back very soon with another video so stay tuned! ♥
Goodies Used: