Hi Everyone,
It is a happy day when we get to share an art journal project by Zinia of Abstract Inspiration. Spring is in the air with this new art journal spread. Zinia has created another magical page of beautiful blooms.
Check out her video and see how you can make your own project with her techniques and ideas.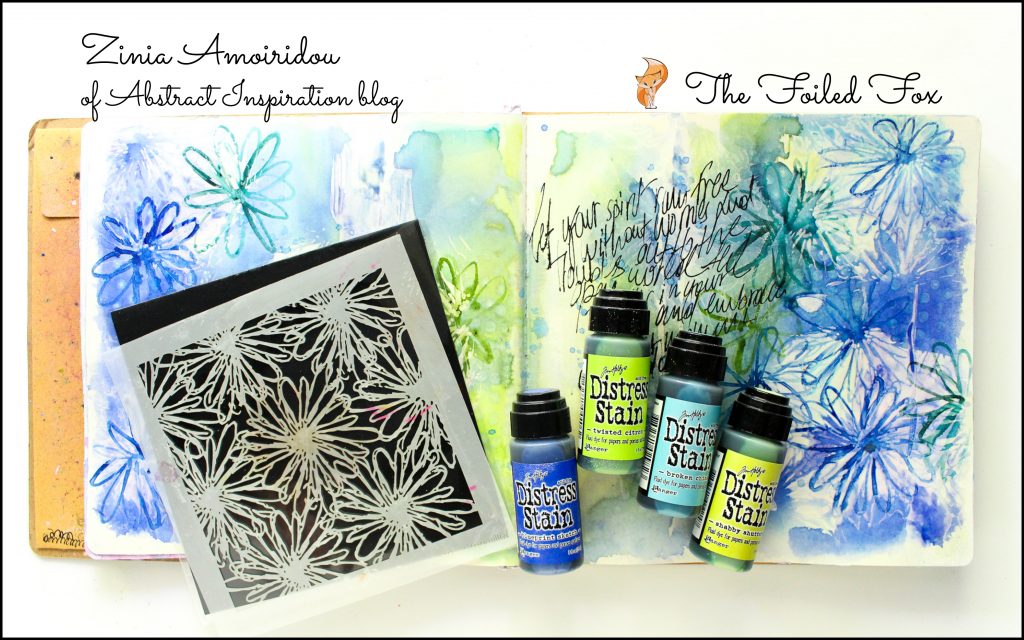 Hi, Zinia here. For this spread I'm using one of my most favorite products, Distress Stains, with one of my most favorite techniques, gel resist.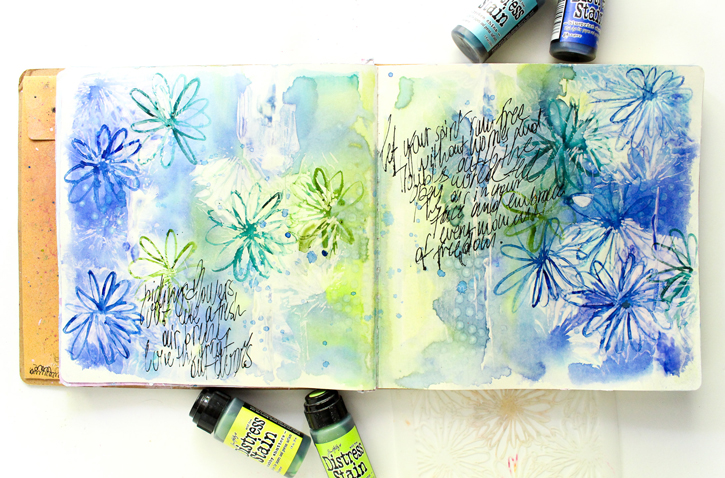 We are gonna start working on Dyan Reaveley's Dylusions Journal which has a great quality paper for this technique. I'm going to use regular matte gel but you can use gel of any viscosity and finish you want. I'm applying the gel through a stencil with the help of a palette knife. You want to use a stencil with an interesting design cause we are gonna use it as a guide to add more details to the page.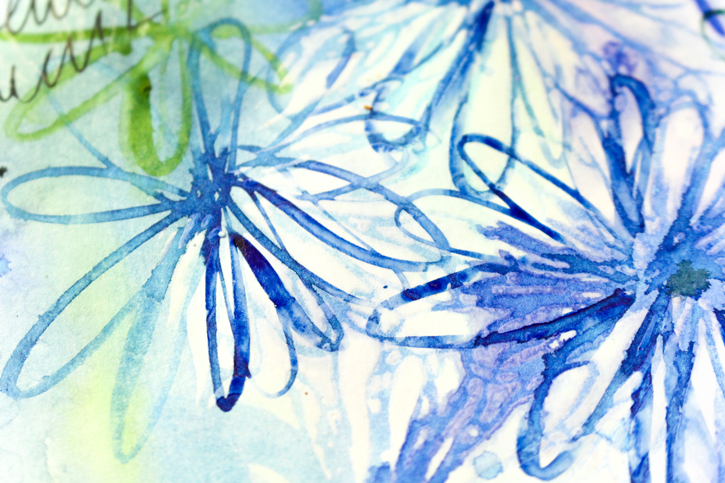 Once the gel is dried, pick your favorite colors of Distress Stains (I used Broken China, Blueprint Sketch, Shabby Shutters and Twisted Citron) and spread them around the page. Don't overthink, just fill the page with streaks of color. Then use a spray bottle filled with water and wet the page. Let the colors spread and blend together for a while and just shut your journal to make them blend together even more. When you open it you will have a stunning base to work with and it only took a few minutes.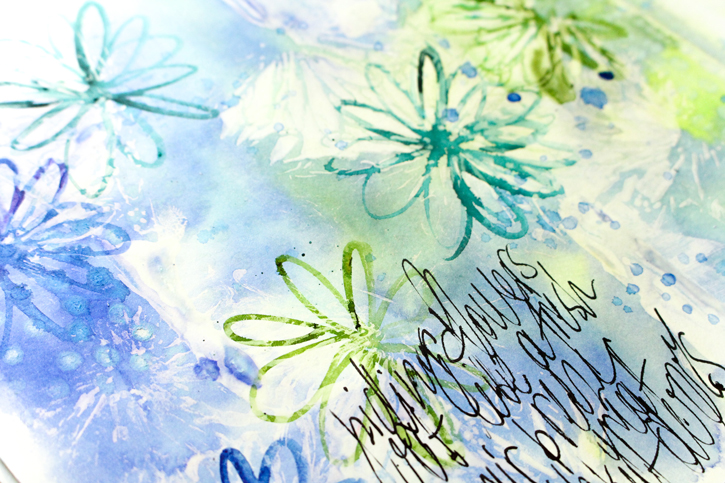 In this stage, you should be able to see the stencil design resisting the color. If you put too much it might be a bit more difficult to see. If that's the case, you can use a baby wipe and gently rub it on top of the stencil design.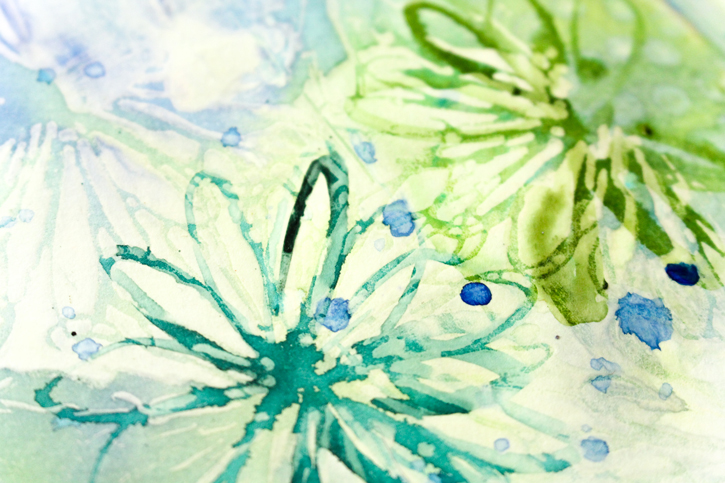 To add some more texture to the background I used a polka dot stencil and a baby wipe to lift some of the color.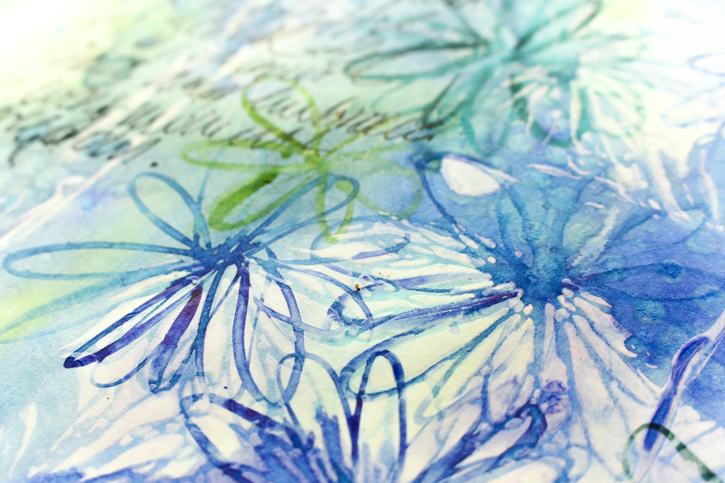 Now it's time to add some focal elements to the spread. Following the design of the floral stencil, I outlined some of the flowers using peerless watercolors in matching shades. The process was really fun so at some point I got carried away and I doodled flowers away from the stenciled areas too.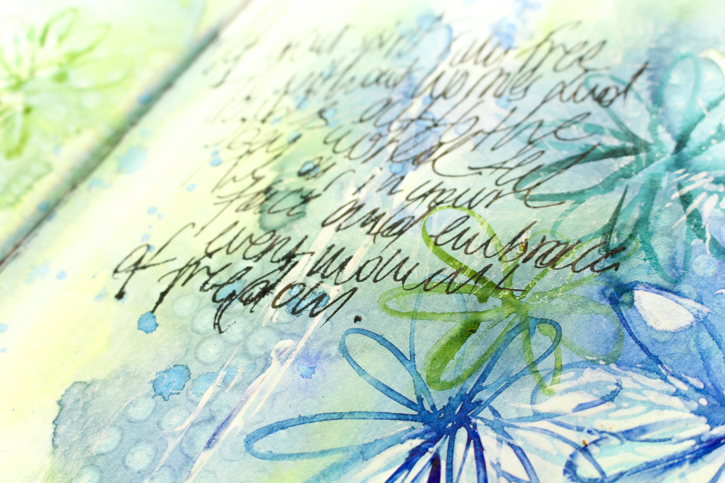 To finish off the spread, I added a couple of splatters and my journaling using a black paint pen.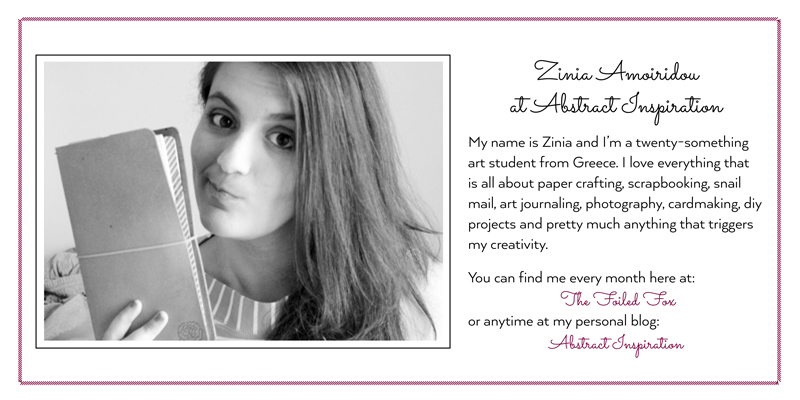 Supply List:
Dylan
Reaveley's
Art
Journal

Stencil
Girl
Scribble
Blooms
Stencil

Crafters
Workshop
Mini
Circle
Explosion
Stencil

Dyan
Reaveley's
Dylusions
Paint
Pens

Dina
Wakley
Soft
Gel
Medium

Golden
Regular
Gel
Medium
Palette
Knife

Ranger
Heat-It
Craft
Tool

Broken
China
Distress
Stain

Blueprint
Sketch
Distress
Stain

Twisted
Citron
Distress
Stain

Bundled
Sage
Distress
Stain
Mini
Mister

Tim
Holtz
Distress
Sprayer

Peerless
Water
Colors

Pentel
Arts
Aquash
Pen Set

Pentel
Arts
Small
Brush

Pentel
Arts
Aquash
Medium