Hi Creative Friends,
If you have followed this blog for a while then you know I love to create Halloween cards. You can have such fun with all the colors and characters. This card design features the Sweet Little Spell stamp and die set by My Favorite Things and has the clever and amusing sentiment, What's Up, Witches!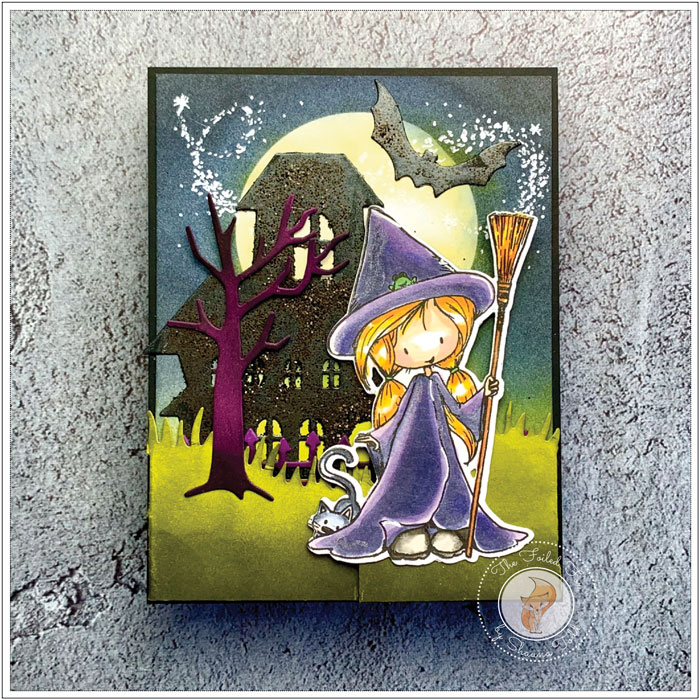 To show you all the steps, I have created a video for your viewing. I hope you like it!
I am going to let the video speak for itself! It contains all the ins and outs on how to make it and introduces a few new products you will want to see.  I particularly love the new Metallix Black Ice by Deco Foil. That stuff is awesome! It spreads on beautifully and gives a wonderful texture to your project. Then, as you can see in the video, glitter will stick to it to give it an even more enhanced texture.
So you can get an up-close and personal look if you like, I have a few photos to share and a Copic marker color guide of the markers I used for my sweet witch. Here are the colors used:

The background was created using a few distress ink (see supply list below) and a mask for the moon. In the pic below you can see how a touch of Wild Honey was added to the moon along with a galaxy of stars using a white gel pen.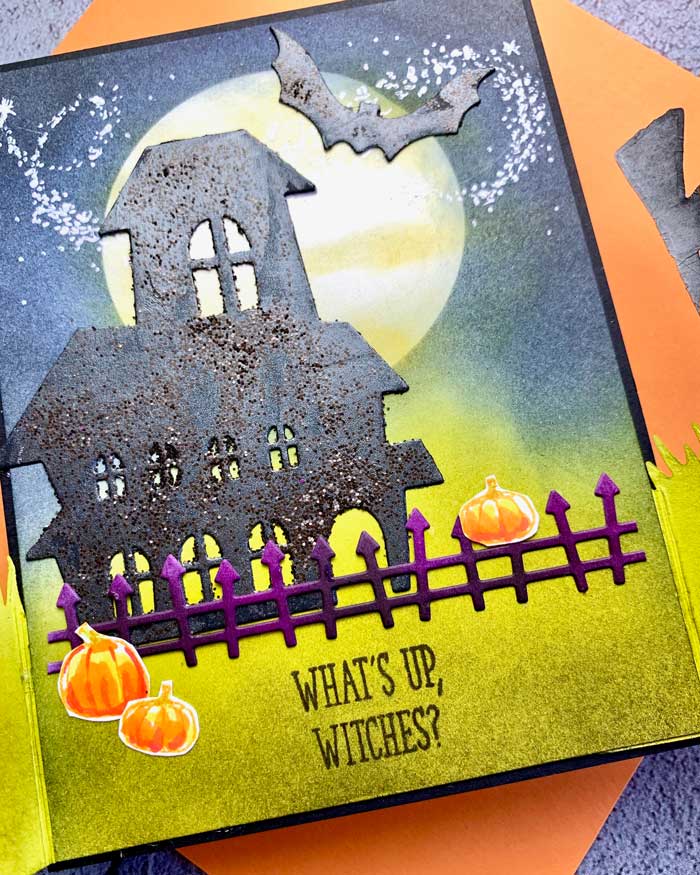 The one thing I always regret is that the camera just doesn't always pick up the true colors of the project. The dark blue sky is much richer than shown but its reflection tones it down. But, in any event, you can see the spooky house, its companion bat (no self-respecting Halloween card should be without one 😁)!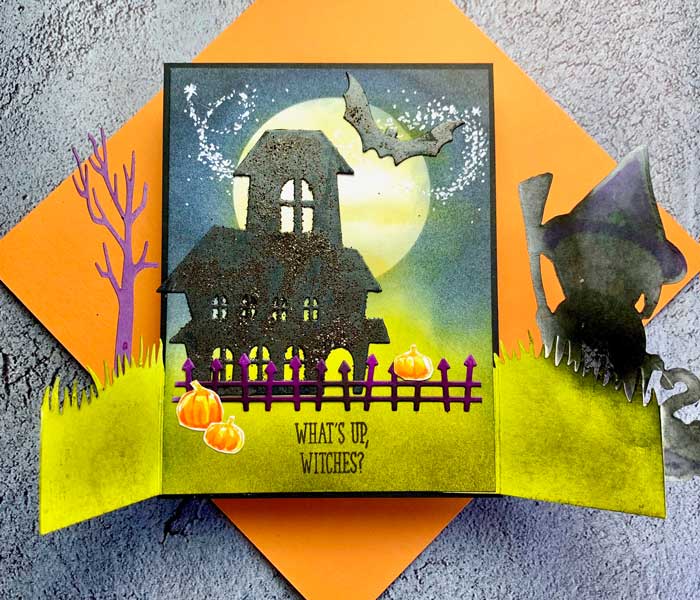 Above is a close-up of the open card. I really like the change-up of using the flaps to create the card opening. Also, notice how I colored the back of the witch with Black Soot distress ink to mask the alcohol markers marks that soaked through the back of the paper and it works with the theme of the card – YAY! I could have added another blank cut out to the back of the witch but the Black Soot ink worked great!
Thanks for joining me today. I hope you watched the video and had a good time. Have a BOOspectular day today! 🎃
Goodies Used: