Hello again,
Today I am sharing a fruitful holiday card using the new Sweet Orange Holidays stamp and die set by Papertrey Ink, an Ink To Paper collection. I don't know about you but it is a family tradition to get an orange at the bottom of our Christmas stockings so this stamp set is perfect!
For this card design, I decided to go for the look of a blood orange, and maybe a little bit of an artistic license to mute the colors.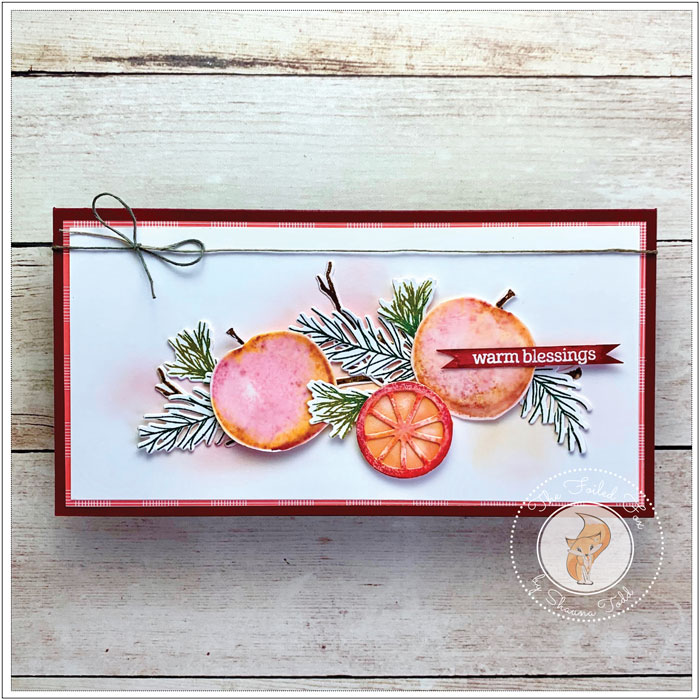 This is a slimline card so I used the full 8.5″ length in all, so the white bristol paper panel is a little smaller. I used bristol paper so the Berry Sorbet and Summer Sunrise inks that I lightly blended onto the panel would go on smoothly.
Next, I got busy stamping. I stamped a few sprigs from the Sweet Orange stamp set with Ripe Avocado and a few sprigs from the Tree Essentials stamp set, using Pine Feather. Then, I stamped two branches from the Blossoming Branches stamp set with Cocoa Bean.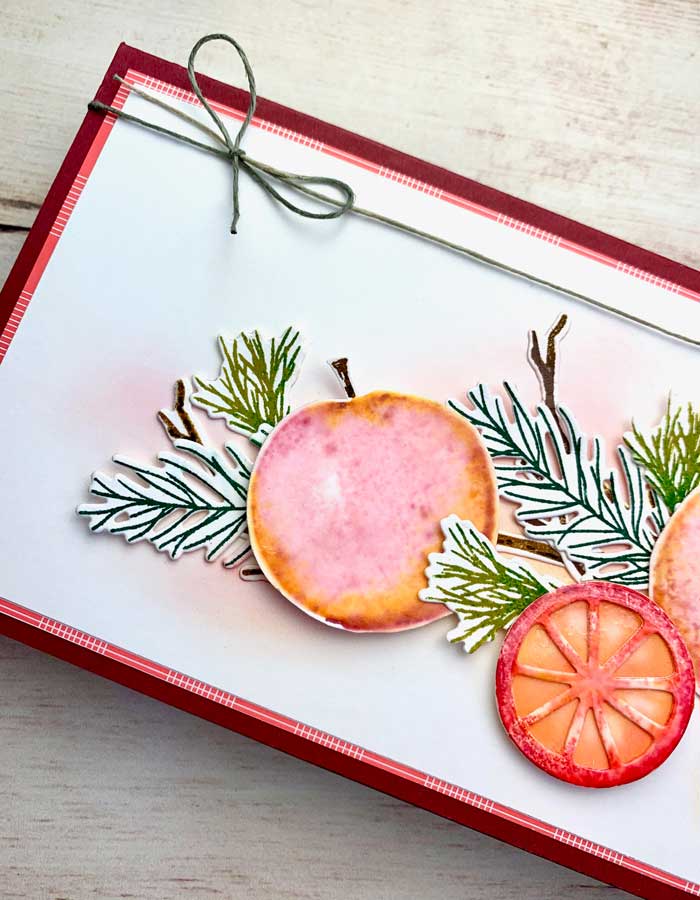 Now onto the oranges. I stamped two whole oranges with a combination of colors. I love to combine colors to get a more watercolor-y effect (to see the technique I used, check out this video here or here). I used Lovely Lady and Berry Sorbet with a touch of Bright Buttercup for the body of the whole orange. After that was stamped I used Autumn Rose and Berry Sorbet for the next layer around the edges and finally Autumn Rose and Pure Poppy for the final layer. Luckily all these layering stamps are included in the set so it makes quick work on it!
For the cut section of orange, I used the same colors but since there are two different stamps and dies for this, I chose to make the center a little more intense than the whole orange and made a separate stamp of the edge with the divided section using Autumn Rose and Pure Poppy. Once all was stamped, they were all cut out using their matching die sets – whew! that makes quick work.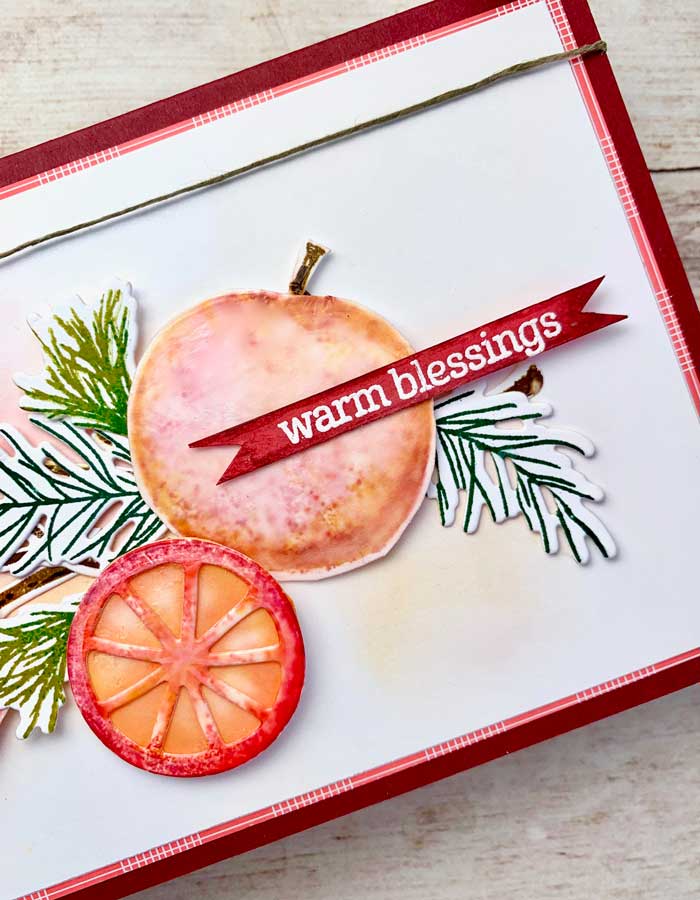 It was time to assemble. I started by positioning (and gluing) one whole branch, then a large section of the second one to make the branch look longer. Next, the oranges were arranged and pressed into place with a bit of foam tape and the sprigs were tucked here and there.
With a strip of Berry Sorbet card stock, I stamped the 'Warm Blessings" sentiment from the Warmth stamp set with Versamark ink and white heat embossed it. The edges were darkened with Autumn Rose ink and the edges trimmed. The sentiment was pressed into place with some foam.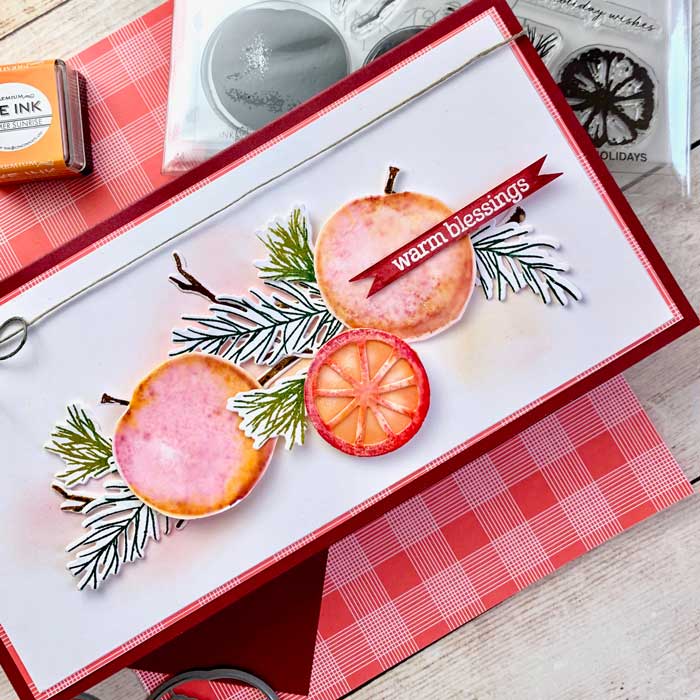 With the whole panel done, I finished off by mounting a plaid piece of Berry Sorbet Bitty Paper onto an Autumn Rose card base. The orange-laden panel was added on top and a natural strand of twine was tied on top. And, there we have it, a sweet orange holiday card!
Goodies Used: