Hi Crafty Friends,
Here it is the first day of October, the Halloween month and we are set with another Halloween design. This one features the most adorable bat (yes, bats can be adorable) from Purple Onion Designs called Trouble!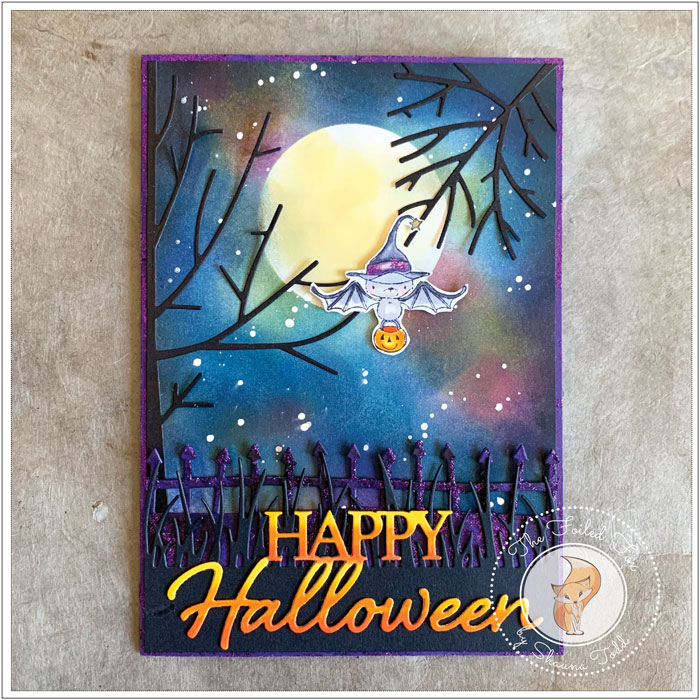 I mentioned in a previous post how much I love big, fat moons so it is no surprise that this card design has one too. So, with that in mind, let's get started with the background.
The background begins with a piece of Bristol paper, my preferred paper for blending inks. Before I started adding ink to paper, I placed a 3″ mask paper circle, then jumped into applying ink. The first inks I added were spots of combined brighter colors like Scattered Straw, Festive Berries, Spiced Marmalade, and Seedless Preserves distress oxide inks.
With just these random groupings of ink on the panel, the background was looking pretty weird, but after the base colors were blended on, it all pulled together. The base colors were Broken China and Chipped Sapphire distress oxide inks with Black Soot distress oxide around the edges and more on the bottom.
The background was almost finished, I just had to remove the moon mask and lightly add Squeezed Lemonade, then heavier bits of Squeezed Lemonade and a touch of Spiced Marmalade in small areas to achieve a mottled look. The last step for the background was to splatter Dr. Ph. Martin Bleedproof White ink over the panel.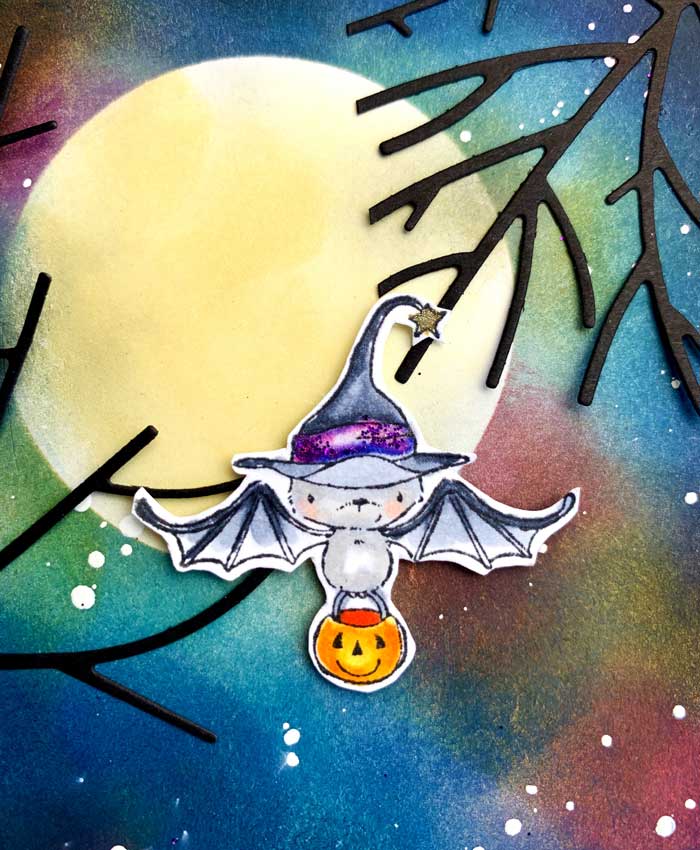 While the ink was drying, I cut out of black cardstock the two trees in the Penny Black Winter Trees set, a Spooky Fence by Lawn Fawn and a strip of grass. Next, I randomly added Amethyst Glimmer Paste to the fence and to all the edges of a Jelly Bean (purple) cardstock card base.
I love me some Copic markers so I saved them for last! I stamped 'Trouble" the bat onto Neenah white card stock. The bat was colored with: C0, C2, C3, C5, W1, W3 and BV000, V15, Rv66 for the band on the hat. The pumpkin was colored with Y11, Y15, Y35, Y38 with tiny grains of the amethyst glimmer paste added to the band and gold pen ink to the star.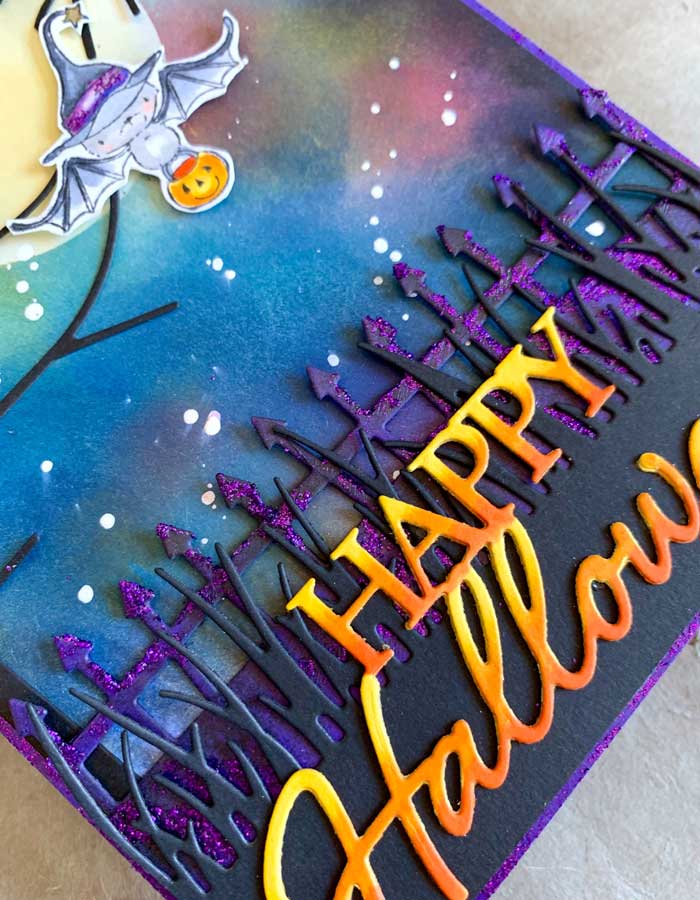 The last component before assembly was to cut two 'Happy Halloween' sentiments from yellow card stock using Ink To Paper's To Die for Sentiments: Halloween and then stack and glue them together. With that done and the glue dry, I colored the sentiment with Copics. Starting at the bottom and working my way up the sentiment, I added y38, y35, y15, y11.
With all the pieces done, it was a snap to assemble. Starting with adding the background to the card base, then in the following order added: the fence, grass, and sentiment. The last, last step was to add "Trouble", the bat.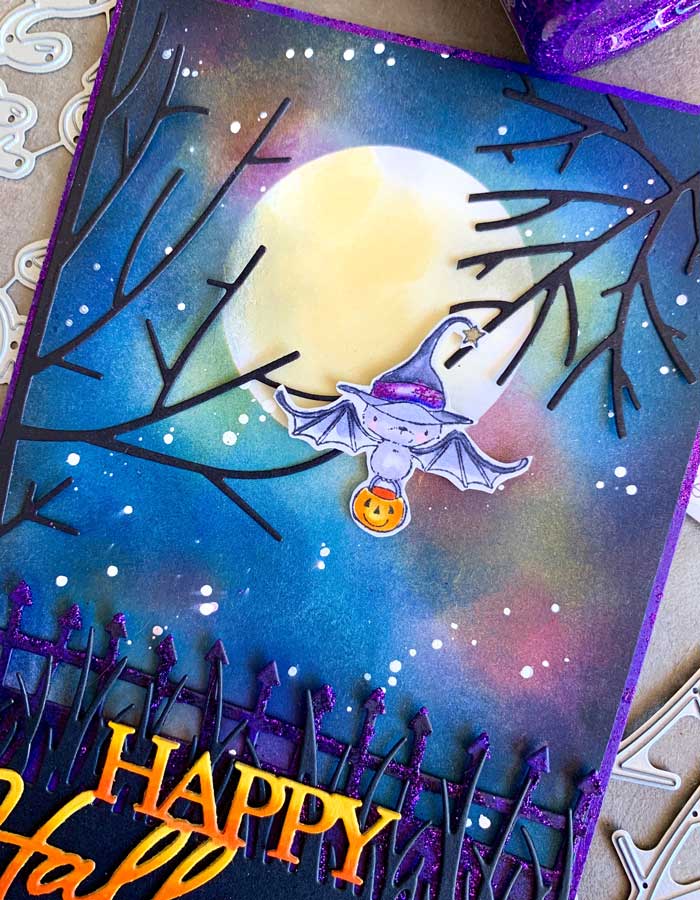 And there you have it – one scary scene!  🎃
Goodies Used: