Hi Crafty Friends,
Here is another fun and whimsical dreamscape by Zinia of Abstract Inspiration. She comes up with the most creative and cheerful layouts and the colors she uses are always so luscious! With this layout, she uses the Altenew Simple Flowers stamp set and she combines it with Dylusions acrylic paints to create another beauty.
Each month, Zinia treats us to one of her creations. She is loaded with great ideas. To see more, pop over to her blog for more inspiration (after you check this project out, of course ♥!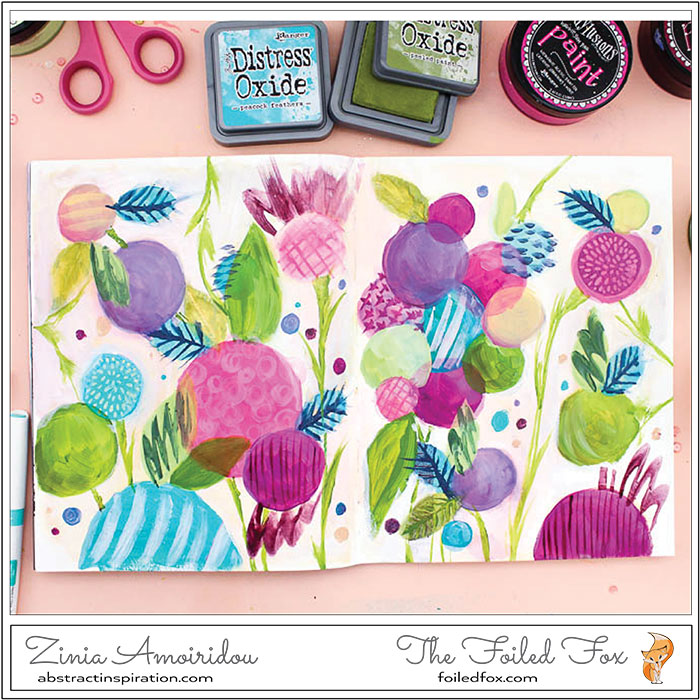 For this spread, I wanted to use my Dylusions paints to create a whimsical dreamscape spread. I didn't have a very solid plan from the start but I just decided to go for it and improvise as I go.
To get started I used a mix of Vanilla Custard and Laidback Lilac to tint my background with a slightly neutral color. Then I scribbled some circles and started painting.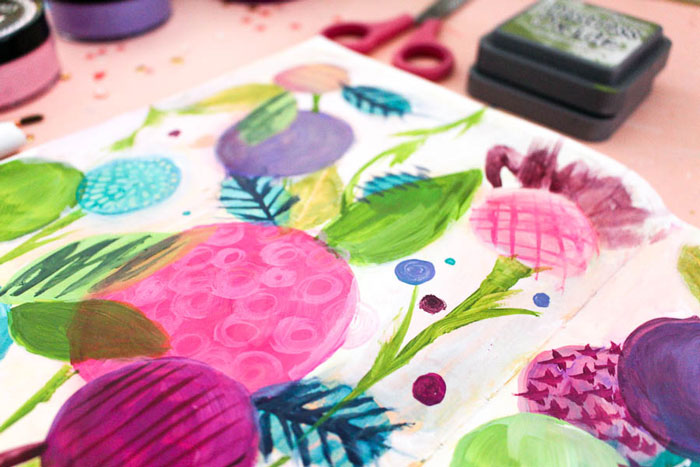 At first, I thought I'd make some weird looking trees but as I started adding different colors and layers I changed my mind and turned my tree shapes into wildflowers. I used a variety of different colors again from the Dylusions line to add shading and highlights to my circle drafts. Then I started adding some leaves by hand and using a lovely stamp set by Altenew.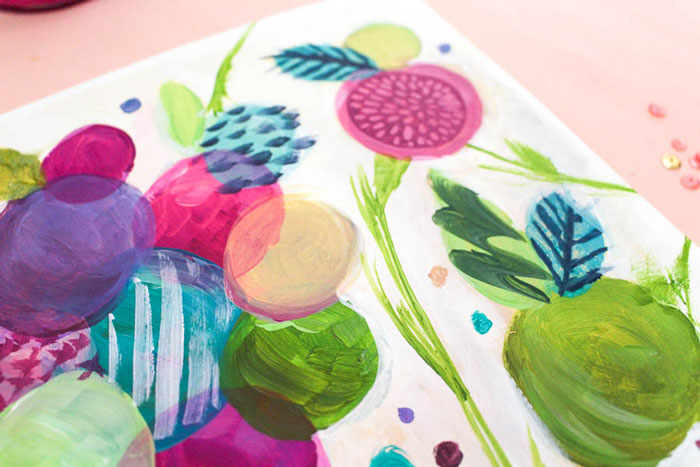 To make this spread even more whimsical I decided to add more patterns. I did some doodling here and there and made sure to cover most of my circles with different designs like stripes, dots, crosshatching and everything in between.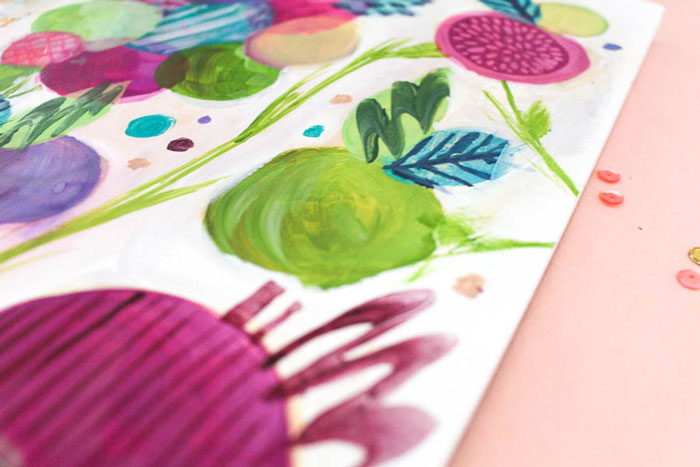 While working on the flowers, I decided to make my background a little bit lighter so I covered it with a glaze of white linen to lighten it up. To ground my floating florals, I drew some messy stems.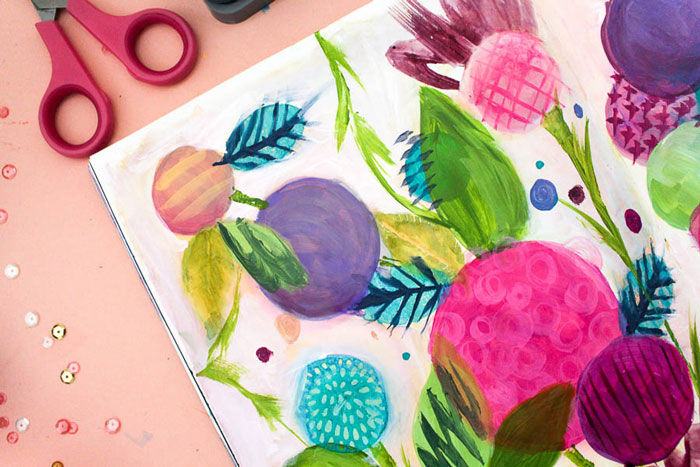 This page is really all about play with color pattern and shape. I played around with different brushes to create a variety of brush strokes and once I was happy with what I had, I added a few colorful dots as a finishing touch.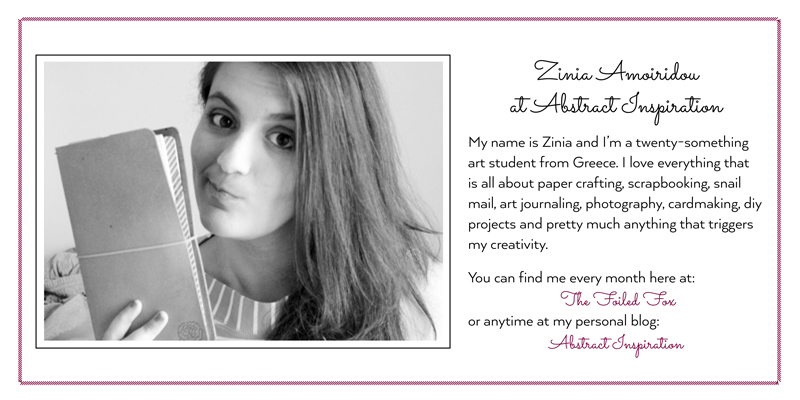 Goodies Used:
Altenew
Simple
Flowers
Stamp
Set

Nuvo
Summer
Holiday
Aqua
Flow
Pens

Nuvo
Winter
Skies
Aqua
Flow
Pens

Strathmore
Mixed
Media
Paper
Pad

Dylusions
Vanilla
Custard
Acrylic
Paint

Dylusions
Laidback
Lilac
Acrylic
Paint

Dylusions
Funky
Fuchsia
Acrylic
Paint
Dylusions
Bubblegum
Pink
Acrylic
Paint

Dylusions
Rose
Quartz
Acrylic
Paint

Dylusions
White
Linen
Acrylic
Paint

Dylusions
Pomegranate
Seed
Acrylic
Paint

Dylusions
Vibrant
Turquoise
Acrylic
Paint

Dylusions
Mushy
Peas
Acrylic
Paint

Dylusions
Dirty
Martini
Acrylic
Paint