Hi Everyone,
We are sharing two card designs, both using the Alexandra Renke Fir Trees die. These are lovely artistic trees that you can use lots of different ways. In the video we are sharing, you will see two different backgrounds to create two different flavors from the same die.
Please take a moment and watch the video. It will give you all the ins and outs of the design. And don't forget, the complete supply list is below.
And, as always, we would be ever so happy if you subscribed to our YouTube channel, if you haven't already.  Thanks so much… enjoy!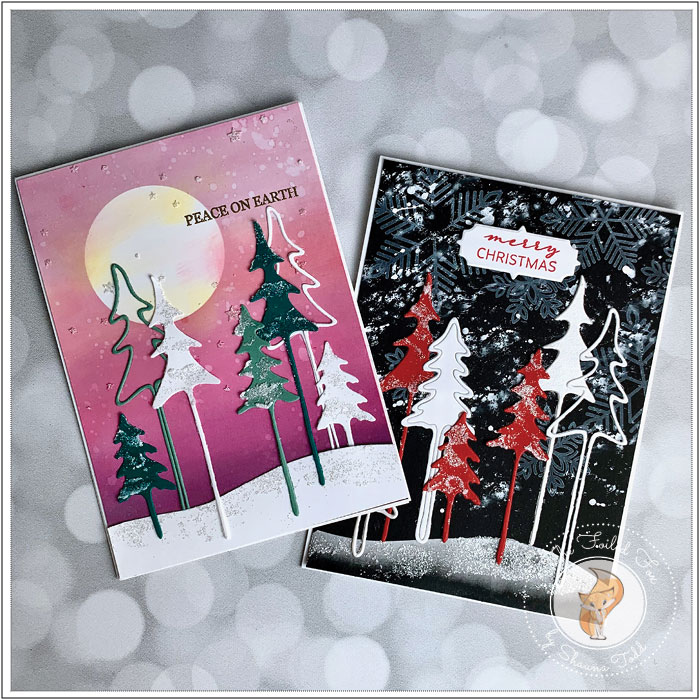 Here is the video for your to view.
As you know, the video gives you all the details. Since the video sometimes misses the close-ups, here are a few for you to enjoy.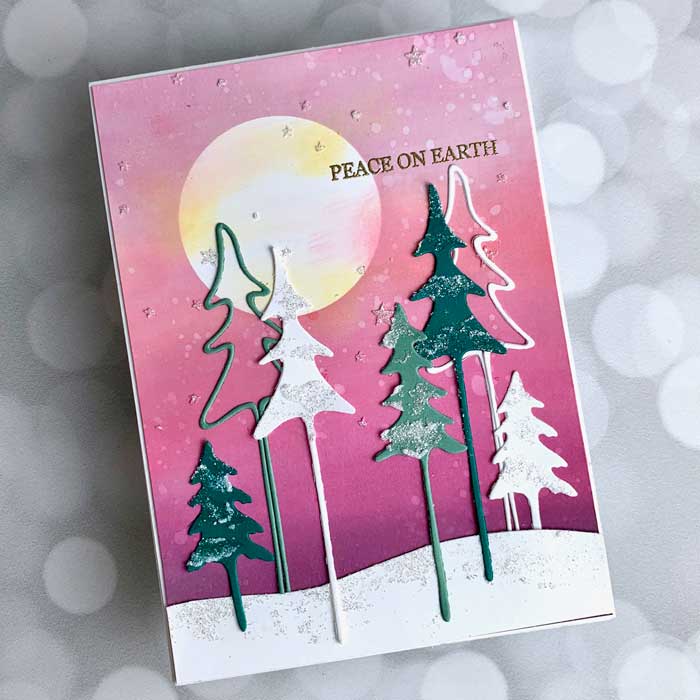 If you watched the video, then you know that the 'snow' and sparkle are created with Gina K Glitz Glitter Gel. I just love this stuff. It goes on smooth as butter and boy, what an impact! The trees from the Alexandra Renke Fir Tree die are fabulous too, don't you think?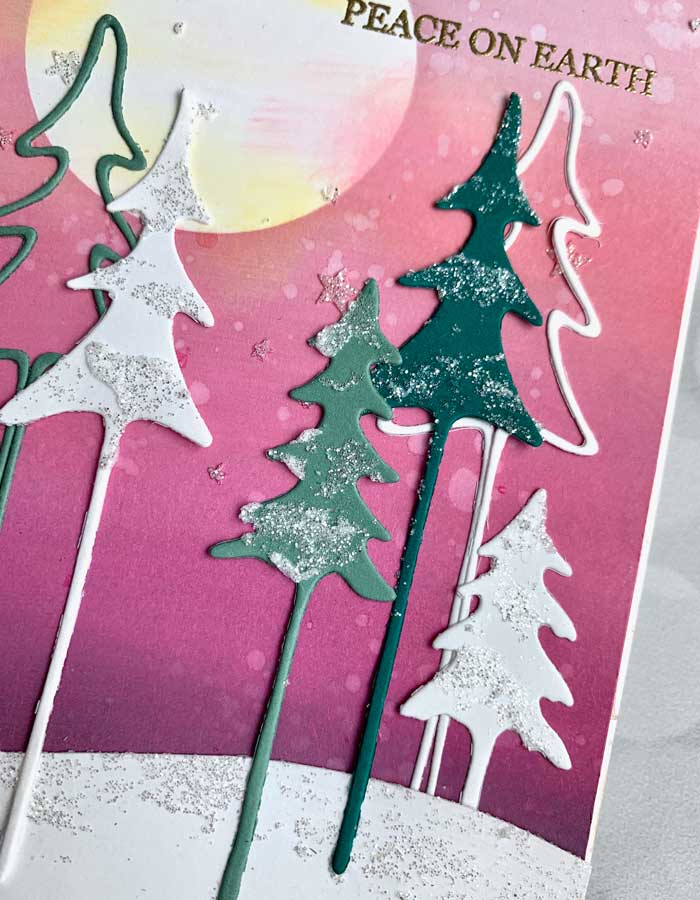 The background was created using a few of my favorite distress ink combinations. You guessed it, there were: Spun Sugar, Worn Lipstick, Picked Raspberry, Seedless Preserves and a smidge of Black Soot. The moon was made by creating a circle mask, then peeling it off when the main background was done. The moon was colored with Scattered Straw distress ink.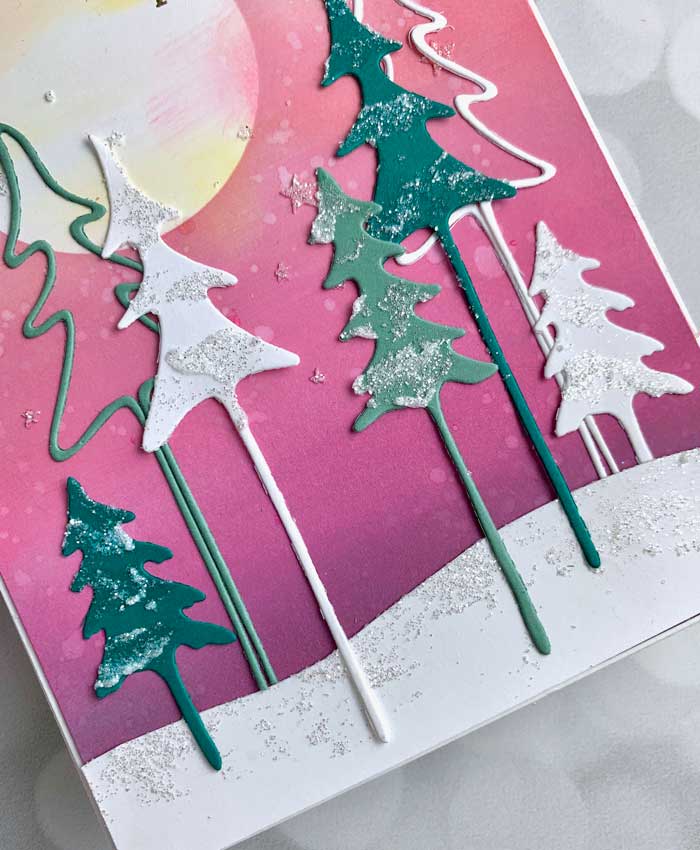 I love the addition of the stars made with the same Glitz Glitter gel and a Renke Star Stencil. The sentiment was stamped with Versamark ink and heat embossed with gold embossing powder. Don't forget to make sure the background inks are completely dry and you have treated the background with anti-static powder before you stamp and emboss. You don't want any unwanted bits of embossing powder, right?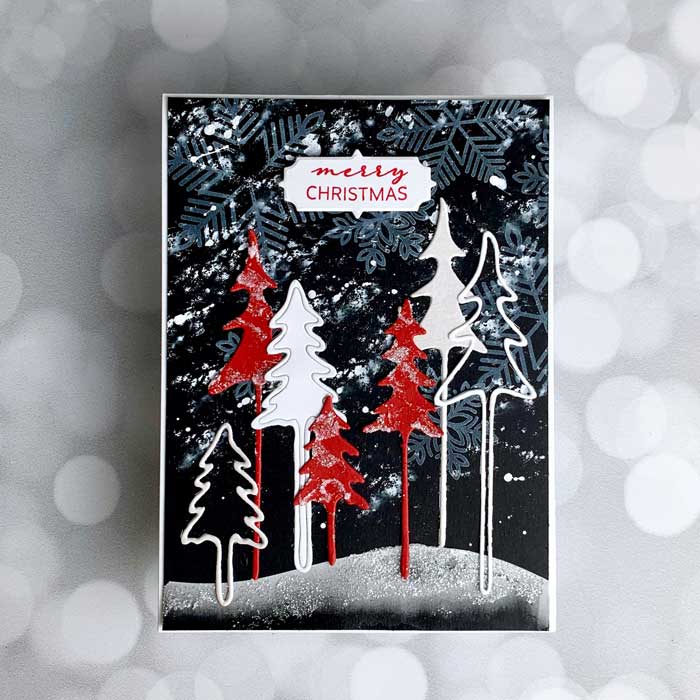 Next up is the black background card design. The snowflakes were stamped with white Yeti ink and then splattered with Dr. Ph. Martin Bleed-proof white ink. To make a blizzard-y snowy effect, I  then dabbed the splattered ink with a baby wipe.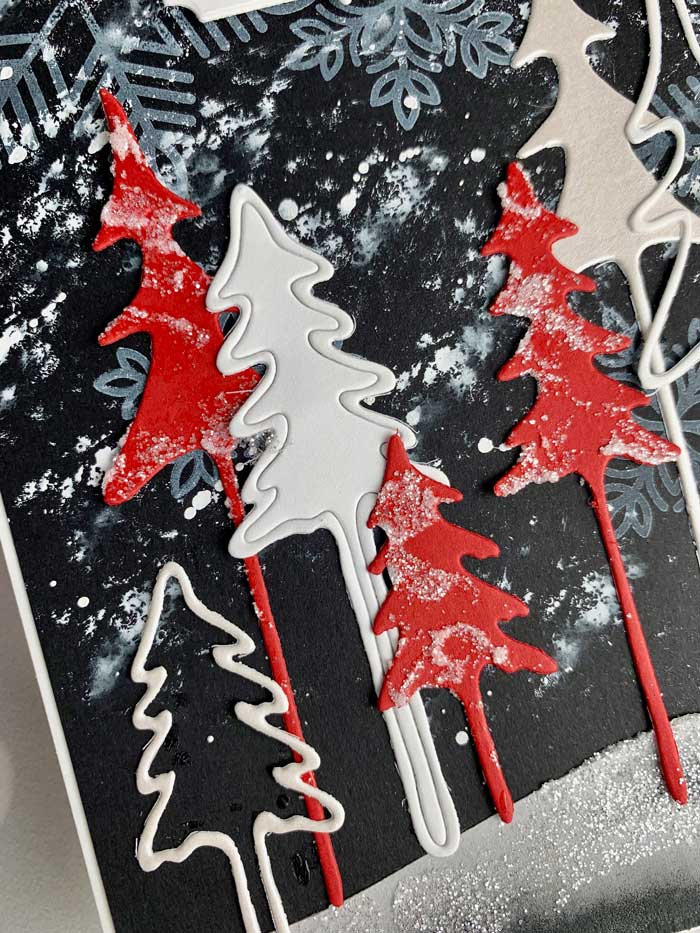 The snow slope was created with white texture paste and treated with Glitz Glitter gel on top. The trees also got their snow with a bit of Glitz Glitter gel.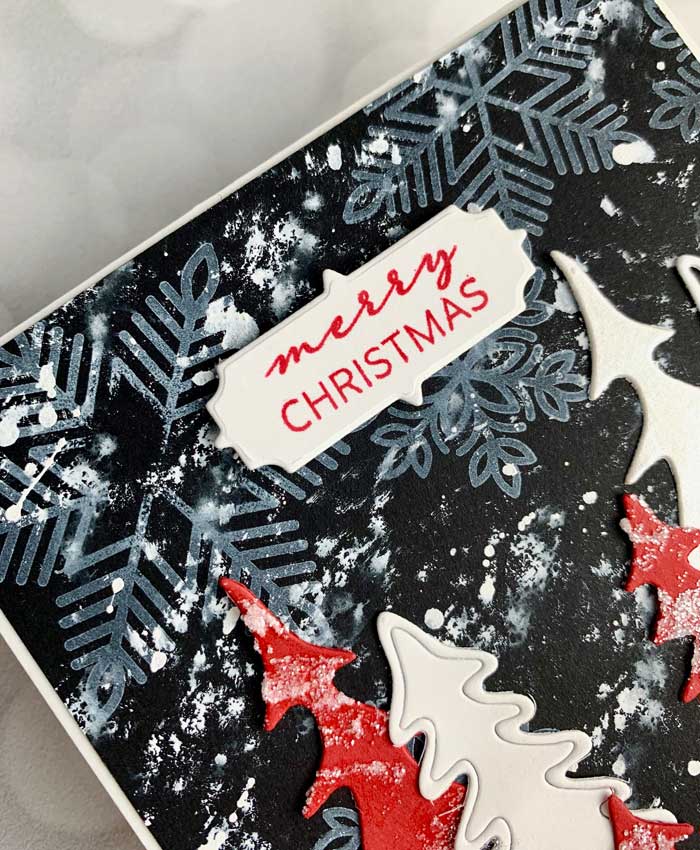 A sentiment was stamped and cut out with a Penny Black Label die and adhered in the center with some foam tape.
And there you have it, two cards ready to be mailed! ⛄
Goodies Used: