Hi Creative Friends,
We are sharing another fun Halloween card made using one of My Favorite Thing's newest stamp and die sets called Best Witches. In the stamp set are so many super cute elements. Being animal lovers, we especially like the constant black cat companion to the little witch but the creatures of this set are adorable!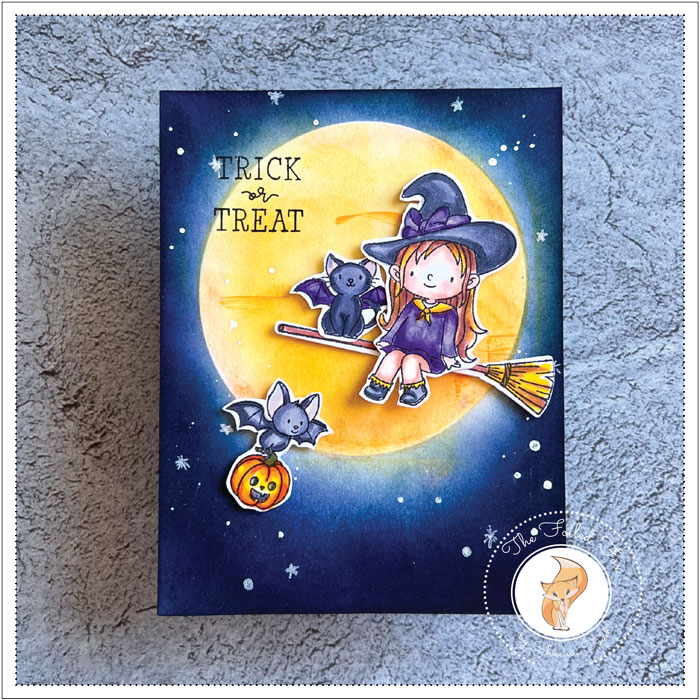 Everything Halloween must have a big, fat moon in our book so we started there. Using an A2 Bristol paper panel and a circle die, we cut a circle mask from Eclipse paper and placed it on the panel.
We started our ink blending next. With an ink blending tool, we began with Faded Jeans distress ink first and added a light layer of ink over the whole panel (remember the mask is on to protect the moon from becoming blue). We then added Chipped Sapphire distress ink, leaving a light blue circle around the moon. To make the background even darker, we added Black Soot distress ink on the edges.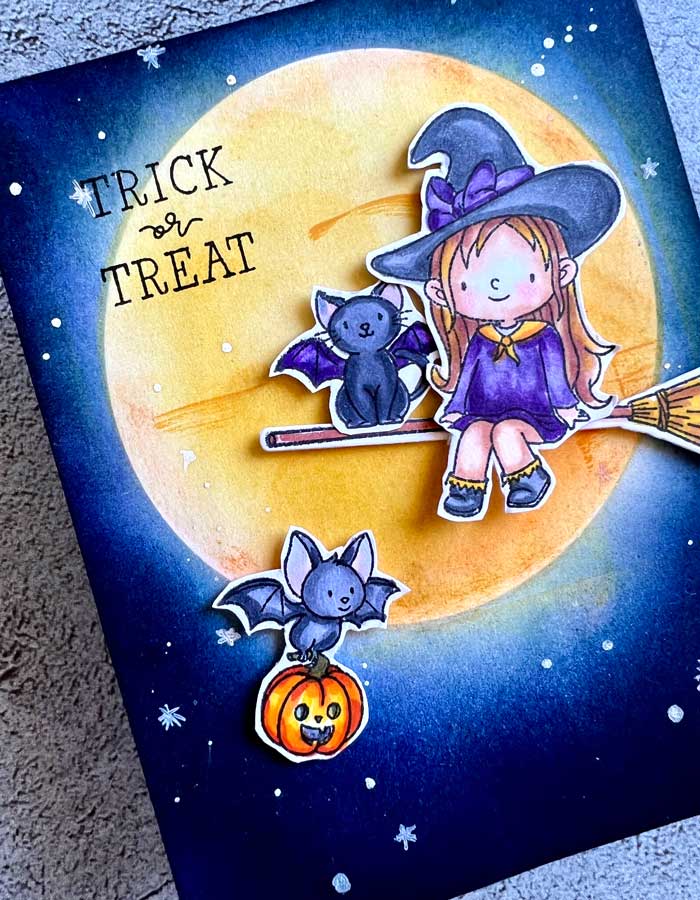 With the background done, the mask was peeled off and a layer of Squeezed Lemonade distress ink was applied to the moon area. Next was Wild Honey and a little Ripe Persimmon for accent and shading.
Next, we turned our attention to the critters and the little witch. Each one of these was stamped with Memento Tuxedo Black ink, our favorite for alcohol markers, onto white cardstock, then colored with Copic alcohol markers. Once they were all colored, they were cut out using the matching die set.
Now, we were ready to assemble. We mounted the moon background onto the card base, then stamped the sentiment. There are so many great sentiments in this stamp set so we don't know what came over us when we found a Trick or Treat sentiment in our stash and stamped it onto the panel.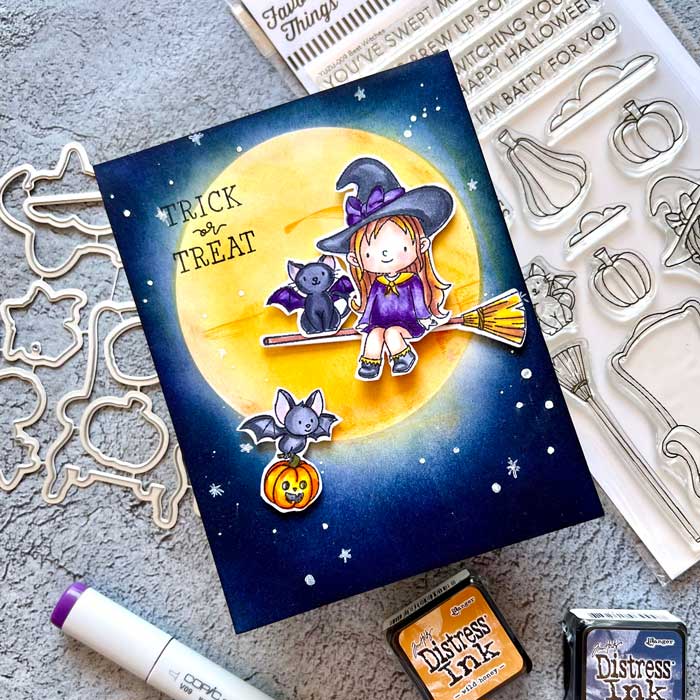 The witch with her broom and cat companion were mounted with foam squares, along with the bat flying through the sky with his pumpkin.
To finish, dots of Dr. Ph. Martin Bleedproof white ink were added to the background, and white stars were drawn in with a white gel panel. ♥
Goodies Used: