Hi Everyone,
We are pleased as punch to feature the wonderful and charming Zinia Amoiradou of Abstract Inspiration today. You can always count on Zinia's project to be filled with luscious colors, fun designs, and great techniques.
Today she is using Distress Oxide reinkers and Distress Stains to create a kaleidoscope of circles and colors. Take a look at the video to see how your  blank journal page becomes a piece of art.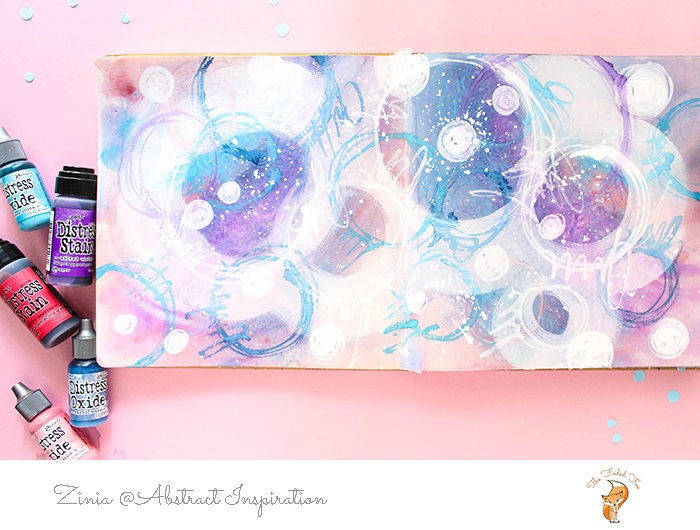 _________________________________________________________________________________________
Hi there, Zinia here…
While I'm waiting for the new Distress Oxide colors to arrive I thought I'd have another play with the first release. This time, I decided to mix them with some of my Distress Stains and play around with different techniques and effects.
My initial plan was to create a galaxy page but somewhere in the middle things got a bit of a different turn. I started by randomly laying some color down with the Distress Stains. I didn't overthink it, I just dabbed some color on the page to get started.
Then I started adding a few drops of Distress Oxides using the re-inkers. I scribbled and spread them out using a paintbrush but again the whole process was very intuitive without any special thinking going into it.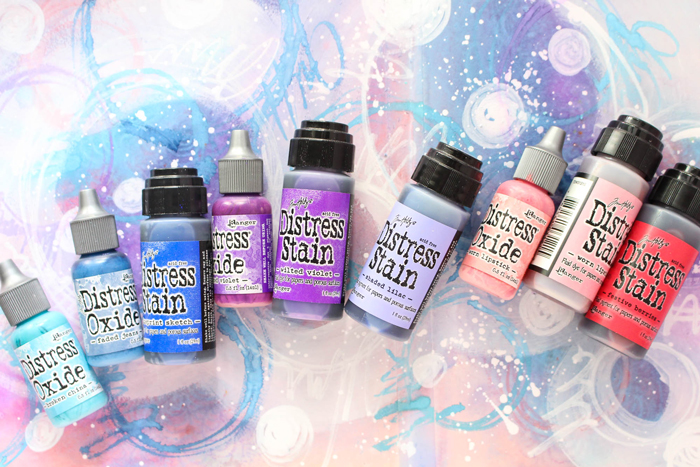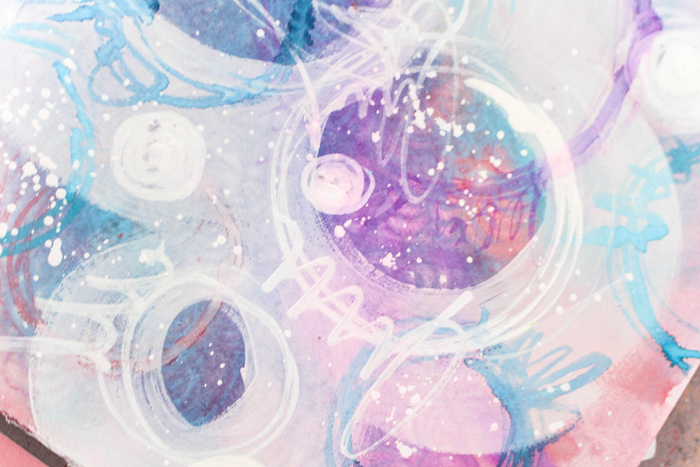 I decided to spray some water on my page and close my journal to let my colors blend a bit more. Once that layer dried I continued by scribbling some circles with white gesso. These were supposed to be my planets but instead of filling them in with color, I just made the outline a little bolder and continued adding more and more circles.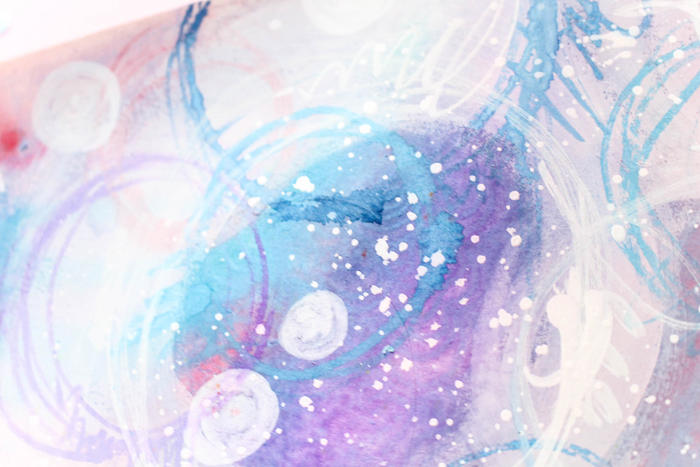 I used the same Oxide re-inkers, this time with a tiny brush to scribble some more circles and add journaling around them.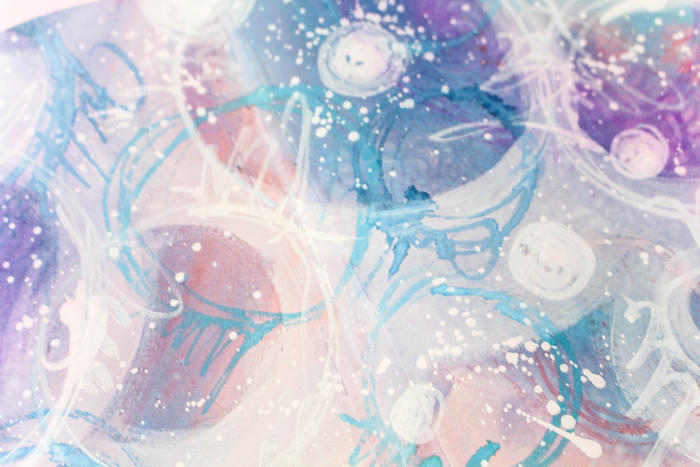 As a final step I used a white paint pen to go over the gesso circles and add some splatters across the page.
Thanks for visiting with me today. I will see you next month. In the meantime, have fun playing with the new distress oxide inks and reinkers!
••••••••••••••••••••••••••••••••••••••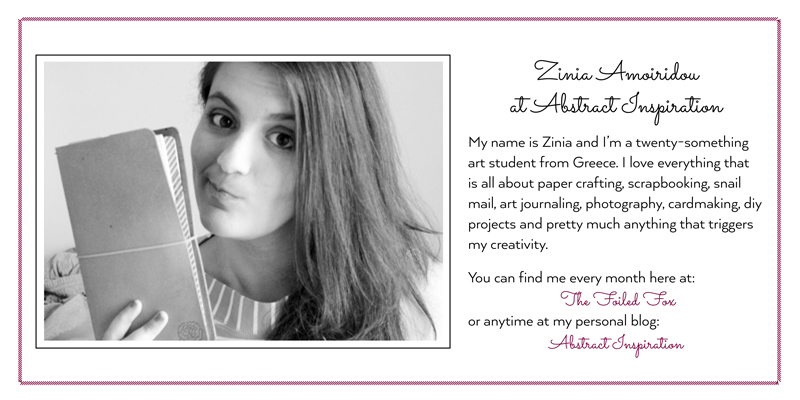 ••••••••••••••••••••••••••••••••••••••
Supply List:
Wilted
Violet
Distress
Oxide
Reinker

Worn
Lipstick
Distress
Oxide
Reinker

Faded
Jeans
Distress
Oxide
Reinker

Broken
China
Distress
Oxide
Reinker

Shaded
Lilac
Distress
Stain

Festive
Berries
Distress
Stain
Worn
Lipstick
Distress
Stain

Wilted
Violet
Distress
Stain

Dylan
Reaveley's
Art
Journal

Stencil
Girl
Doodle It
Tornado
Bloom
Stencil

Dina
Wakley
White
Gesso

Uni-Ball
White
Gel
Pens