Oh, what a great day it is to share a fabulous art journal project by Zinia of Abstract Inspiration.  Zinia has brilliantly created a beautiful layout using Altnew's Botanical Garden stamp set and a newcomer that is capturing the hearts of everyone, Distress Oxide Inks.
Take a look at the beautiful images and the VIDEO on how she did it!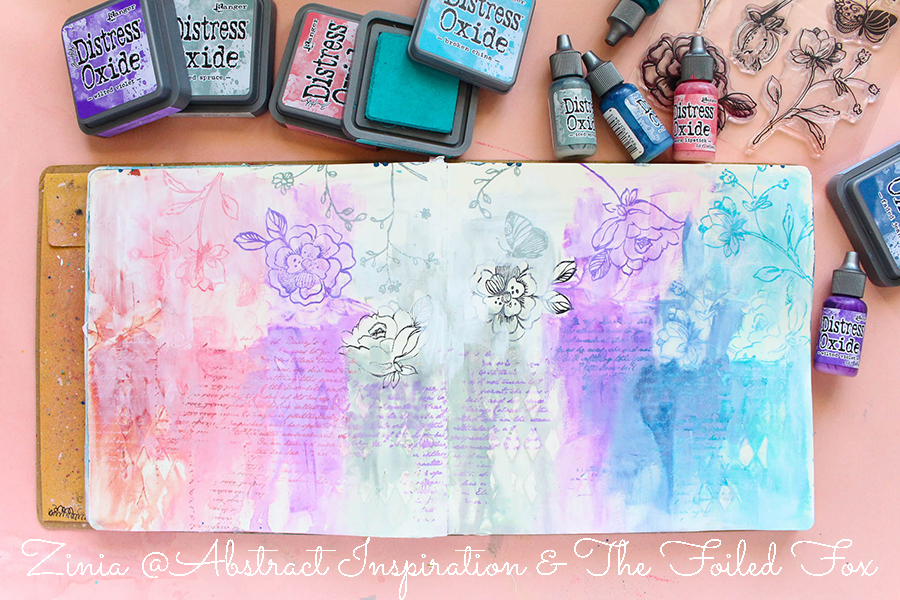 Hello everyone, today I will share with you another art journaling spread from my Dylusions journal. This time I'm using some brand new products that I'm sure you are familiar with, Distress Oxides. I've seen so many beautiful projects created with these oxide inks but most of them are on cardmaking. So I wanted to show you how these products go far beyond cards and how you can play with them in your art journals.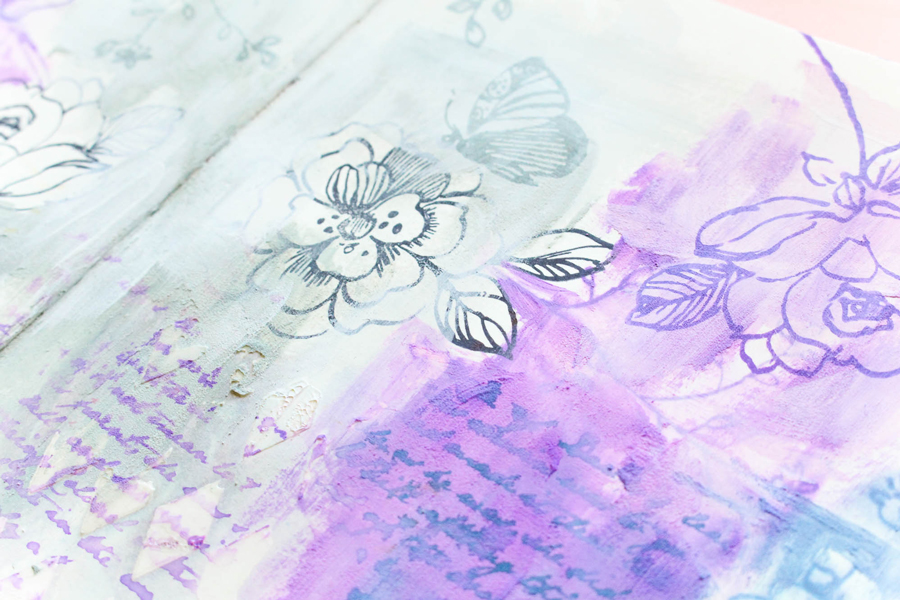 I hate being an enabler but I'll just say this, you definitely want to grab both the ink pads and the re-inkers. There are so many amazing techniques for each one that honestly it's impossible to choose just one of them. In this spread, I used a few of my top favorite techniques but of course, the possibilities are endless.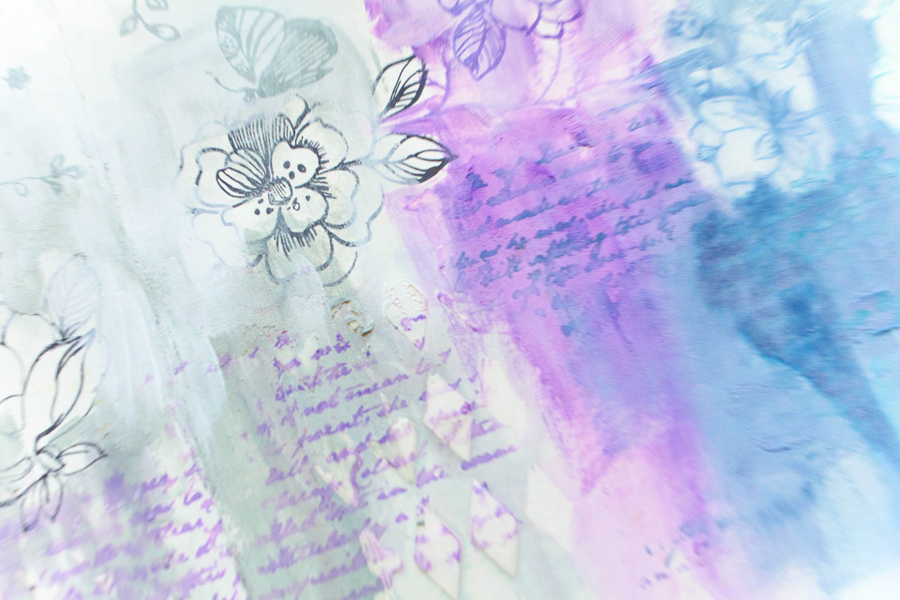 I started by adding a bit of gel through a stencil to create some resist on my background and add some texture and interest. Then I started stamping a few flower images using different ink colors. I got carried away and started with my Archival ink instead of grabbing my Distress Oxides but it's just the first layer so it didn't really matter. Once I stamped an image for each color, I used my heat tool to make sure the ink was set and then I sprayed it with water. I really love how the Distress Oxides react when you spray over a stamped image. The pigment part of the ink keeps a relatively clean impression of the stamp while the dye bleeds through creating a stunning effect.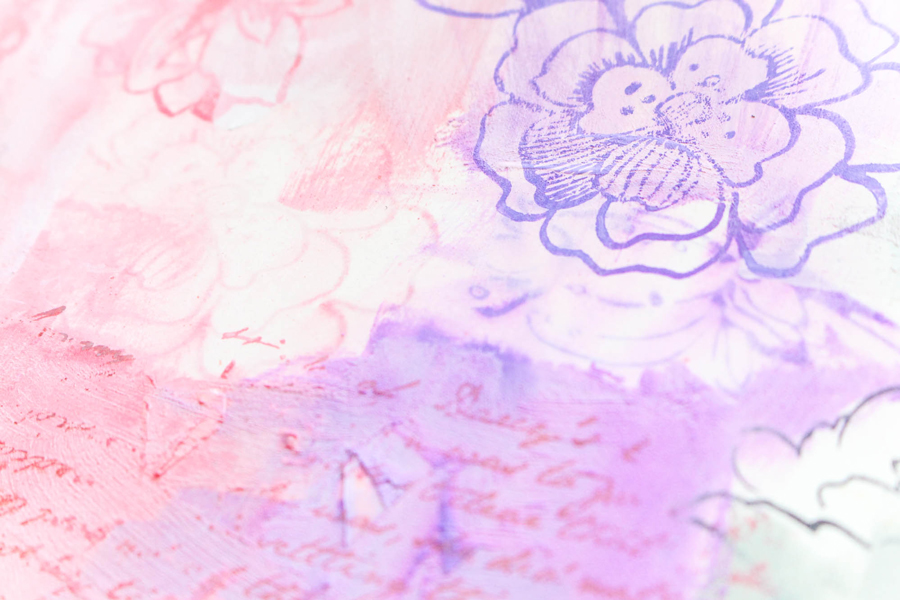 I tilted my journal and let the color drip. Then I grabbed the re-inkers and I started adding more color to brighten things up. As I added more color, the gel I added at the beginning started to show through. I added a few layers of color using the re-inkers to create some lighter and some brighter drips of color.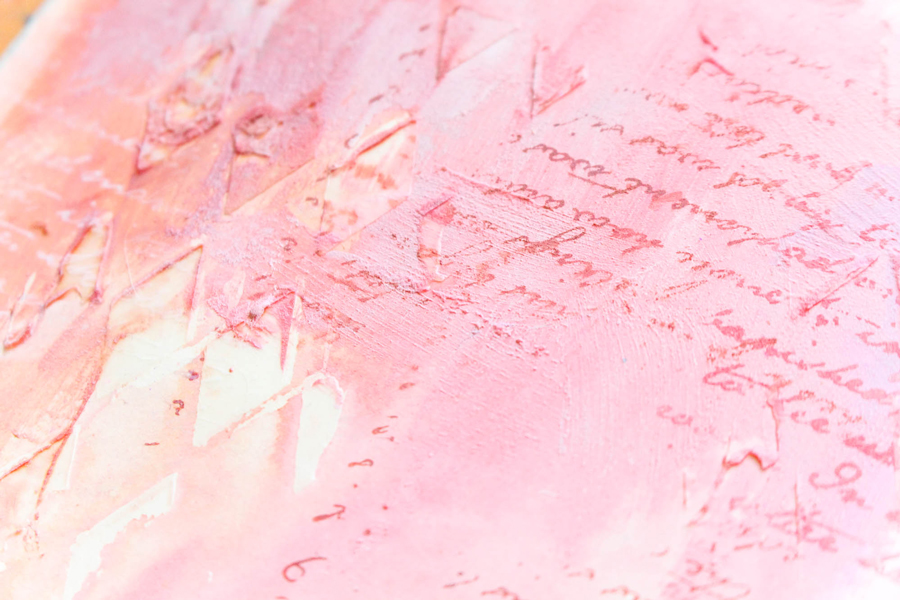 Then I grabbed a palette and added small blobs of texture paste. I added a few drops of the re-inkers in each blob to create a custom paint. You can also try this using gesso or gel but you will get a different effect and the color will not be as strong (if you use gesso).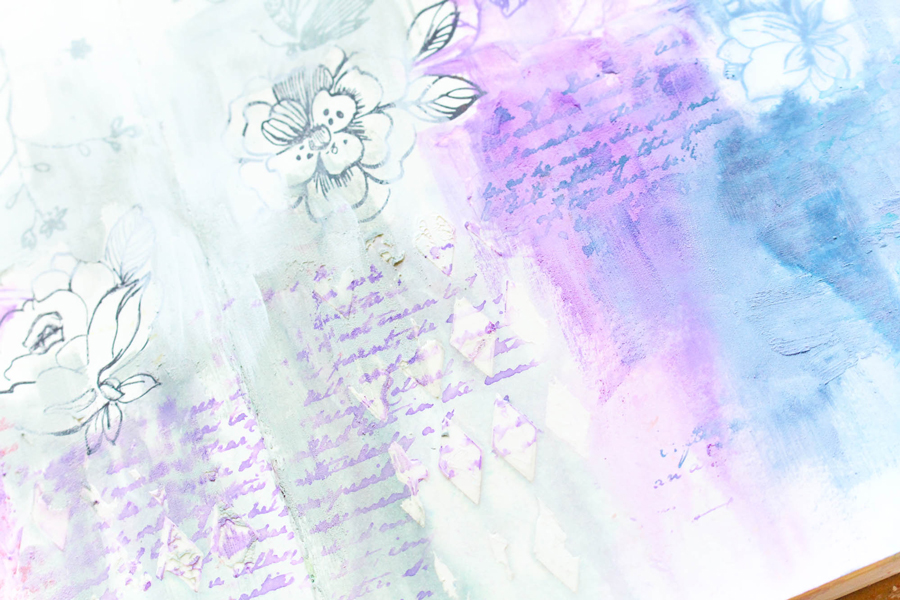 I mixed my paints and started building more color on the page. I ended up adding too much color in some areas so I added some gesso over them to lighten it up. Because the paint hid most of my stamping, I went back in with the stamps and added more flowers on the page.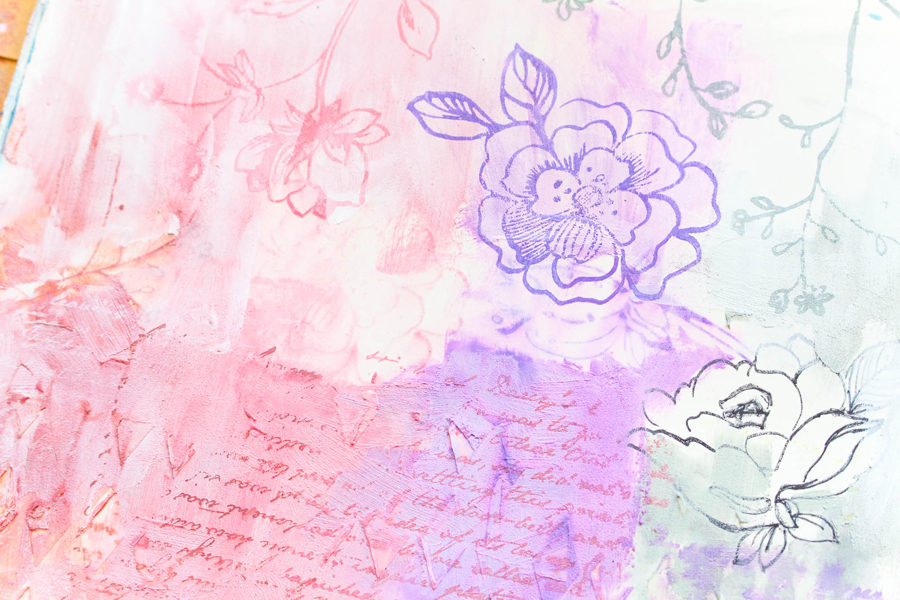 For a final touch, I used a script background stamp to add some more detail on the background. I added a bit of color on the stamp, added a little bit of water with a mister and then lightly pressed it on my page to add a subtle watercolor look.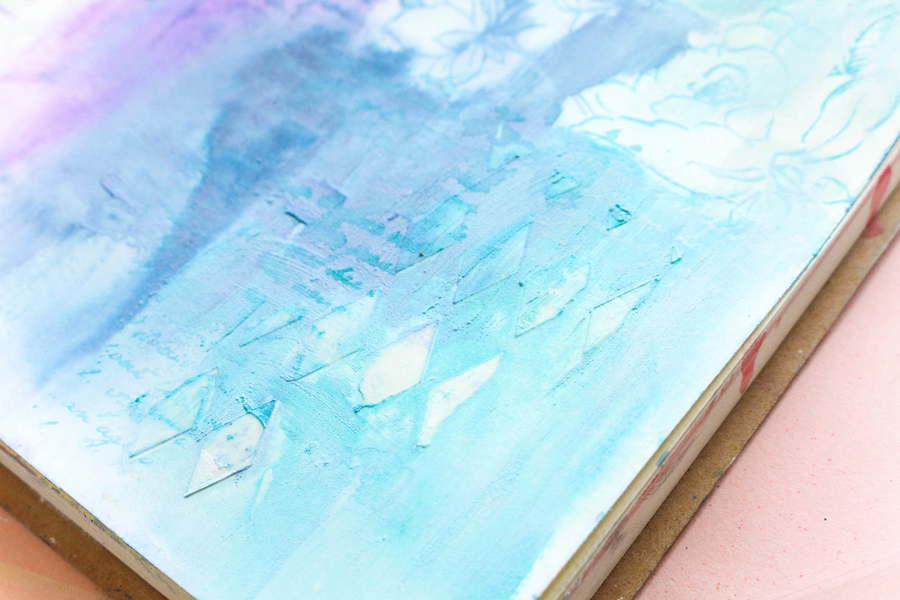 The text stamp set on the background with the oxidized effect of Distress Oxides made my spread look like a magical book that came out of some fairytale. I am absolutely in love with the way this turned out.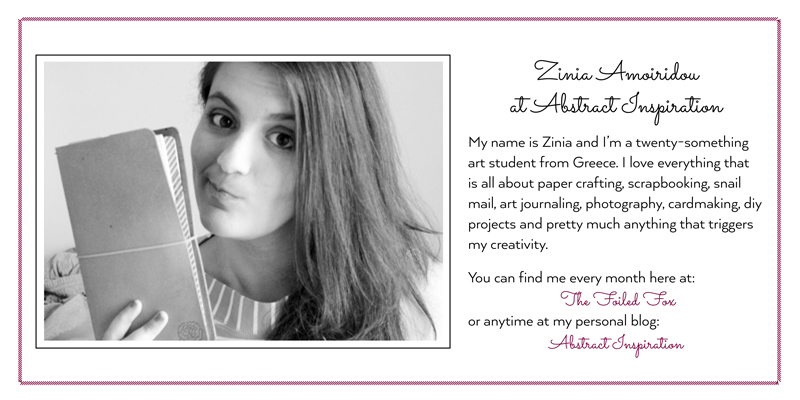 Supply List:
Altenew
Botanical
Garden
Stamp
Set

Crafters
Companion
Harlequin
Stencil

Dylan
Reaveley's
Art
Journal

Dina
Wakley
White
Gesso

Liquitex
White
Gesso

Golden
Regular
Gel
Medium
Dina
Wakley
Soft
Gel
Medium

Ranger
Texture
Paste

Palette
Knife

My Favorite
Things
Romantic
Script
Background

10 Well
Plastic
Palette

Mini
Mister
Acrylic
Block
2.5″

Archival
Jet Black
Ink Pad

Ranger
Heat-It
Craft
Tool

Faded
Jeans
Distress
Oxide
Reinker

Faded
Jeans
Distress
Oxide
Ink Pad

Broken
China
Distress
Oxide
Reinker
Broken
China
Distress
Oxide
Ink Pad

Iced
Spruce
Distress
Oxide
Reinker

Iced
Spruce
Distress
Oxide
Ink Pad

Wilted
Violet
Distress
Oxide
Reinker

Wilted
Violet
Distress
Oxide
Ink Pad

Worn
Lipstick
Distress
Oxide
Reinker
Worn
Lipstick
Distress
Oxide
Ink Pad

Fired
Brick
Distress
Oxide
Reinker

Fired
Brick
Distress
Oxide
Ink Pad