Hi there,
Today I am featuring the Ravishing Ranunculus stamp and die set by Papertrey Ink, an Ink To Paper collection. You can make the most stunning flowers with this stamp set. Then, to add to the fun, I have created a vase that looks just like a clear, glass vase. Check out the video and see how.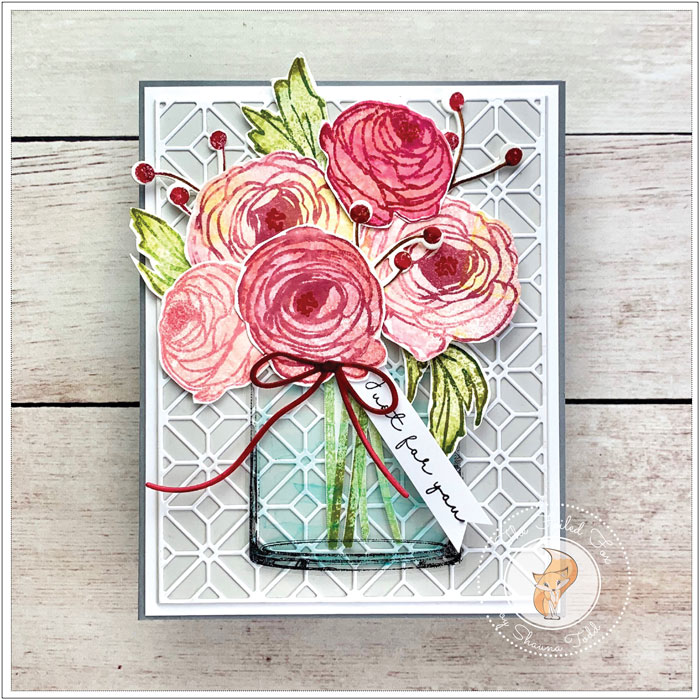 Click on the video link below to see all the ins and outs of making this card design.
I really hope you enjoyed the video and that you had a chance to subscribe if you haven't already. You would really make our day if you would!
Here are a few close-ups to give you a little more detail.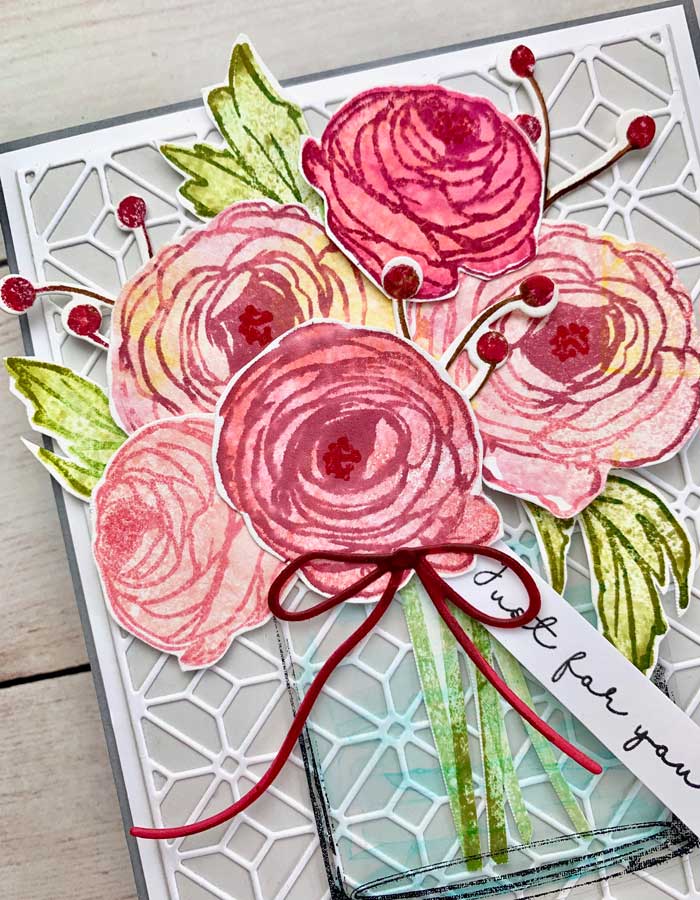 I love the Trellis background, don't you? It is a stunning new cover plate by Papertrey Ink.
The flowers were all stamped using Papertrey Ink ink cubes. A full list of the inks used is in the 'Goodies Used' list below. And check out the clear acetate vase. The water was created by coloring the acetate with Copic markers (also in the supply list).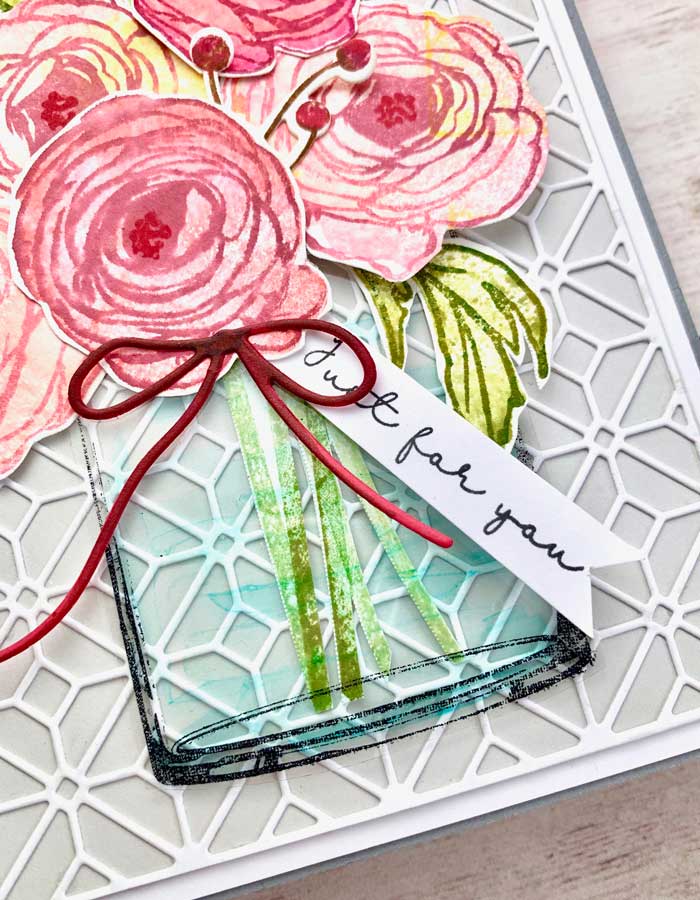 Another great addition to the bouquet was the berries. I think it pulls everything together and adds interest. They are from one of my all-time favorite stamps and die set, Beautiful Bouquet. And of course, the charming bow from the Birthday Bouquet die set.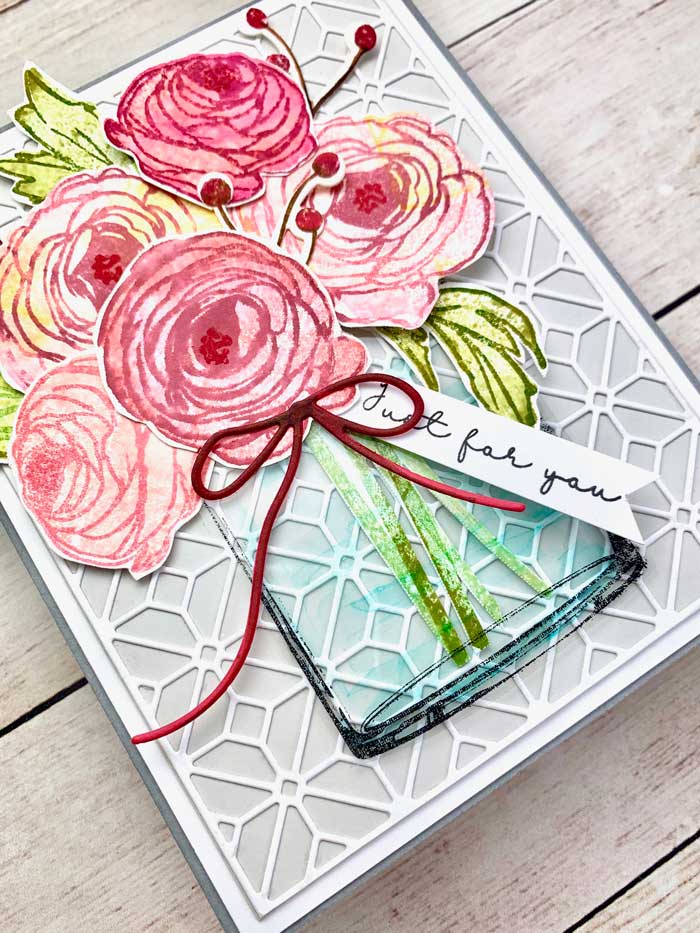 I hope you will give this stamp and die set a try. I am sure your creation will be fabulous! ♥
Goodies Used: