Hi Everyone,
Today we are sharing one of Heather Telford's gorgeous floral cards. Many of you know that Heather makes magic happen with just a few supplies.  Today is no exception! Using the Becoming stamp by Penny Black and distress stains, Heather creates an exquisite impressionistic card.
Take a look at how she does it… then be sure to pop over to her blog for more beauties!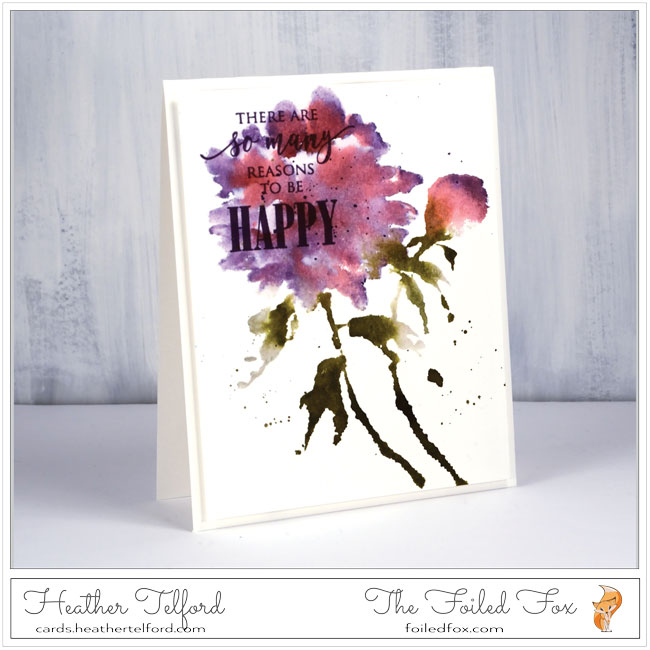 Hi there, I am happy to have a floral card to share with you today and one of my favorite techniques. I will warn you though, this technique does not take long but you can never guarantee the same result twice!
I used a stamp positioner, the Penny Black floral cling stamp, 'Becoming' and the Penny Black transparent set 'Just believe' for the sentiment. I achieved my loose watercolor look by inking and stamping with distress stains. You can't control exactly what the image will look like but you can get some beautiful blending.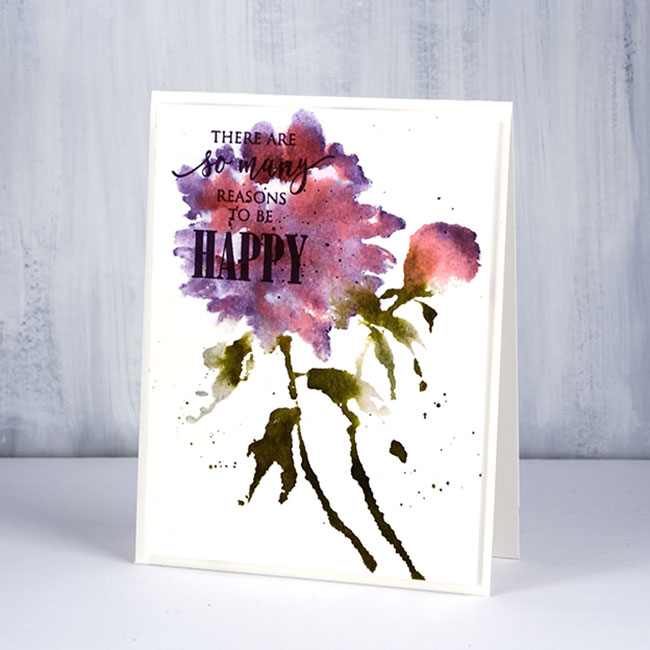 I started by inking the flower and bud with worn lipstick stain. I stamped then cleaned the stamp so I would not contaminate the dauber of the dusty concord distress stain when I added that next. I kept the dusty concord mainly around the edges of the flower and tip of the bud but it blended into the flower a little which is what I was after.
I inked the leaves and stem with pumice stone and stamped. While that was still wet I added forest moss stain to parts of the leaves and stems to get the two-toned look. I dried the panel well then splattered some forest moss ink around the leaves and some dusty concord over the flower.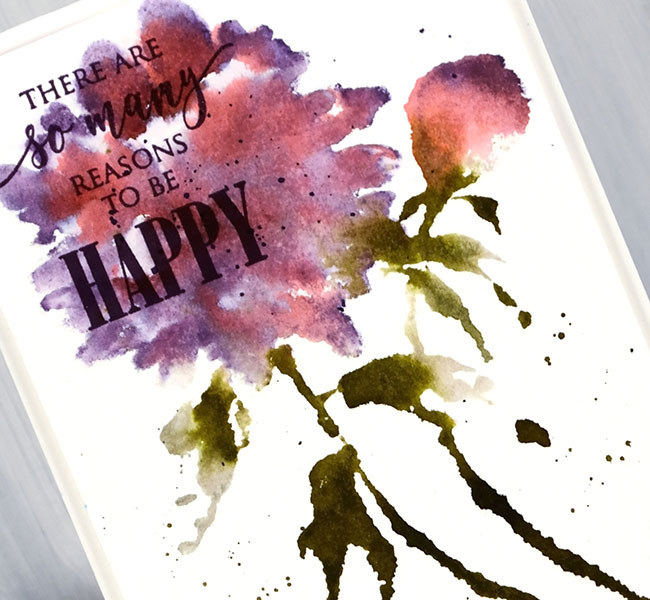 I added a sentiment in purple ink then popped up the whole panel on white foam before adding it to a natural white card base.
Thanks for joining me today. I hope you get to enjoy some flowers blooming in your garden or your cards!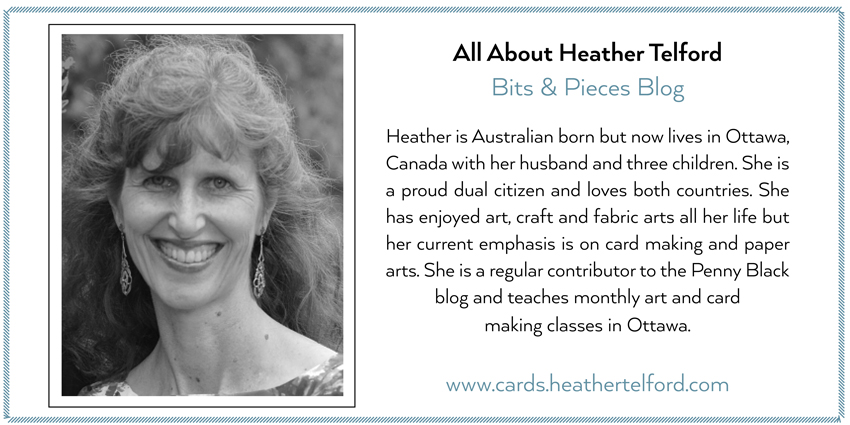 Goodies Used:
Penny
Black
Becoming
Stamp

Penny
Black
Just
Believe
Stamp
Set

Arches
Hot Press
Watercolor
Paper

Neenah
Solar
White
card stock

Tim
Holtz
Pumice
Stone
Distress
Stain

Forest
Moss
Distress
Stain

Worn
Lipstick
Distress
Stain
Tim
Holtz
Dusty
Concord
Distress
Stain

My
Favorite
Things
Hybrid
Cubes
#14

White
Fun
Foam